Make a Living
Make a Difference
The first magazine app for social entrepreneurs. It's not just a magazine, it's your social good business mentor. Be a Change Creator.
Change Creator Magazine brings you culture, inspiration, and trusted business strategy from the most inspiring entrepreneurs impacting lives around the world!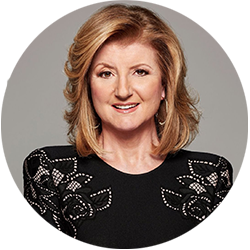 Founder of Thrive Global & Huffington Post
Coming in 2017: An American businessman, author, and philanthropist.
Founder of Breakthrough 2016 Skoll Foundation Social Entrepreneur Awardee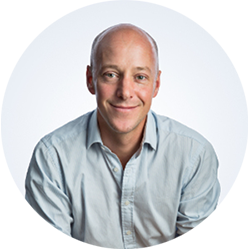 Founder of Blue Ventures 2015 Skoll Foundation Social Entrepreneur Awardee
Learn from the best entrepreneurs in the world how to earn a living pursuing your purpose.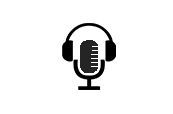 Hear directly from some of the most influential Change Creators as our host, Adam Force, uncovers their success secrets.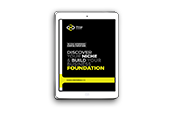 Learn step-by-step how to discover your niche and start building your business with a foundation for success.
Why Change Creator Started
What People Are Saying on iTunes!
Excellent Resource!
bydavidlawrence121

I highly recommend this magazine. It really fills an important gap in the social change movement. It's great especially for young, aspiring entrepreneurs!

I ordered the first two issues and was thoroughly impressed with the content. My wife is looking to start her own business and make a difference so I have been doing some research on her behalf. This magazine has tons of useful information on how to get started with that and lots of great info I can use for myself! Awesome! Love this magazine.
Refreshing!
Take-2coaching

A feel good informative magazine. Makes you feel inspired to be and do better. Can't ask for more then that! Looking forward to the next issue!

I love Change Creator Magazine. The content is rich with applicable information and spilling with inspiration. The layout is beautiful and interactive. I'm impressed by how much just one issue covers. We all have the power to make a positive, meaningful mark in this world and this magazine could be your catalyst to do so. I just can't say enough!
What Other Entrepreneurs Are Saying
"If you're looking to do something meaningful as an entrepreneur, something that impacts lives, you'll love Change Creator Magazine." 
Neil Patel
"I love what Change Creator is doing. The magazine is a stunning publication full of insights from social entrepreneurs and other real people making real change. If you want to IGNITE your passion to pursue meaningful work, this magazine is for you!"
John Lee Dumas
"I have a great feeling about what Change Creator it doing and really believe in the cause. We need more conscious entrepreneurs and this beautiful magazine app is inspiring and empowering."
Joel Brown
Make your week awesome with Change Creator
Sign up for exclusive interviews and tips and get the Social Entrepreneur's Startup Guide FREE.