READY TO CLAIM YOUR FREE ANNUAL SUBSCRIPTION TO CHANGE CREATOR MAGAZINE?
The magazine is available for your Apple and Android device PLUS desktop. Just fill out the below fields and start reading!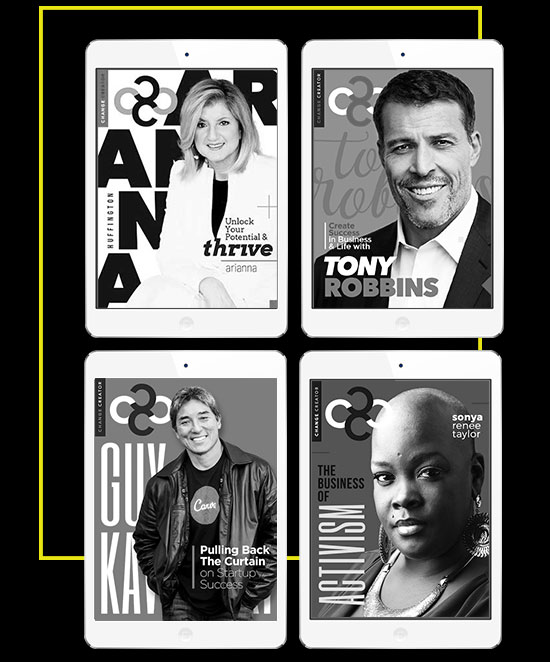 What's Included:
Change Creator Magazine is the premier resource for anyone ready to start and grow a business that matters to them and the planet!
Free Subscription: get 100% off the annual subscription to Change Creator Magazine (Now released monthly!)
Gain access to special editions and subscriber-only resources such as;

Our exclusive cover story and interview with Tony Robbins

The Event's that Matter conference resource

The Beginner's Guide to Social Business

Facebook Group: Get access to our private Facebook Group to network with Change Creators.
Expert mentorship: Learn from award-winning social entrepreneurs, global icons and up-and-coming entrepreneurs who are helping create a more just and sustainable future.