GET IN AT OUR LOWEST VIP PRICE!
Captivate Registration
This is tier 1 pricing for early signup and the lowest it will ever be at $497
Lifetime access to the full Captivate Program
Lifetime access to Change Creator Magazine
Step-by-step guidance
Tailored advice
BONUS – action sheets
BONUS – expert contributors who share their best strategies
Access to a network of Change Creators
Ongoing support
A powerful story that will be the foundation of all your marketing and fundraising efforts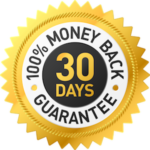 Great marketing starts with a great story. But to do that you must understand the magic behind telling stories and how to apply them to different situations. We have all lived this, and know how important it is to any entrepreneur. That's why we truly believe in this course and are excited about the results you will get. But, if for any reason you start this course, put in the work, and are not happy then we will gladly refund your money.
[mepr-membership-registration-form id="34840″]