Gray walls.
Beige floors.
Boring work environments make people miserable.
After twenty years of working in corporate cubicles and client offices without windows, it's so refreshing to finally be free… free to choose to work in the places that are most conducive to creative ideas and better quality of life.
2018 is the year for finding freedom from the daily road rage commutes, stuffy suits, and bad pod coffee.
Most people think that only recent grads, backpackers, or bloggers could live this alternative work lifestyle.
But what I've learned after working in and traveling through 85 countries is that as corporate citizens, management consultants, sales executives, and generally, anyone can work "remotely" by a rooftop pool in Mexico, at an ecolodge by a volcanic lake, or on a tropical white sand beach in the Caribbean. All within hours from home and for about $250 round trip.
It's great to people watch while working from a rooftop bar overlooking Zócalo, the famous square in Old Town.
You can almost see James Bond jumping from rooftop to rooftop from here.
As part of a series of "Travel for Change of Perspective," we feature Mexico City as an easy option for anyone wanting change, creativity, and inspiration.
Mexico City
Yes, You Can Afford to Work Remotely!
With recent emergence of discount regional airlines like Volaris, Aerobus, or Interjet, anyone can fly to and work from Mexico City for less than a month's rent of single person office at an NYC coworking space and a subway pass.
Even a week there will change the way you think!
Flights less than $80 each way.
AirBnbs offering great WiFi and rooftop pools for less than $50/day.
Great specialty coffee shops and taquerias making coffee breaks and lunches much more affordable than $6 Starbucks.
$12 lunches in the US.
Subway rides are less than $1 there.
Ride-sharing is ridiculously cheap (eg, about $3 for 30 minute ride across the city).
WishPoints team is working from the Airbnb apartment rooftop with pool and lounge chairs in sunny Polanco while it's below freezing back in NYC Headquarters.
If Google conference rooms offer ball pits for better brainstorming, why not have your next creative session in a sunny rooftop pool with your team?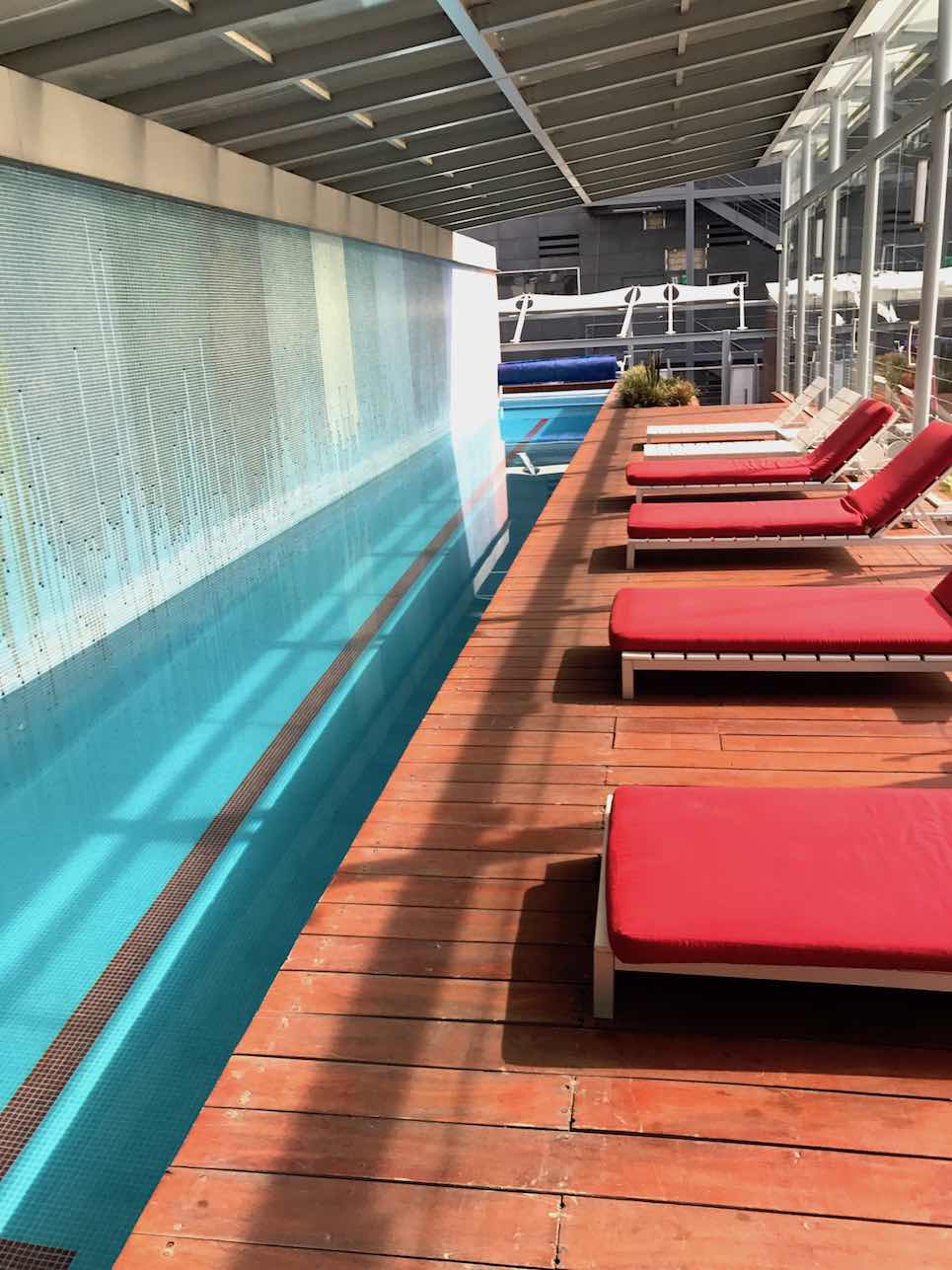 Your Work Can Be More Creative & Productive There!
The creative design, food, consumer, and tech industries in Mexico City are thriving. The talent you meet in the city are worldly, socially conscious, experts in their fields, and ambitious change-makers.
If you want to collaborate with graphic designers, digital marketers, or find smart & affordable programmers, there are plenty of startups and freelancers are available in Expat's Polanco, Refined Reforma, and of course, Bustling Roma Norte and Hipster's Condesa.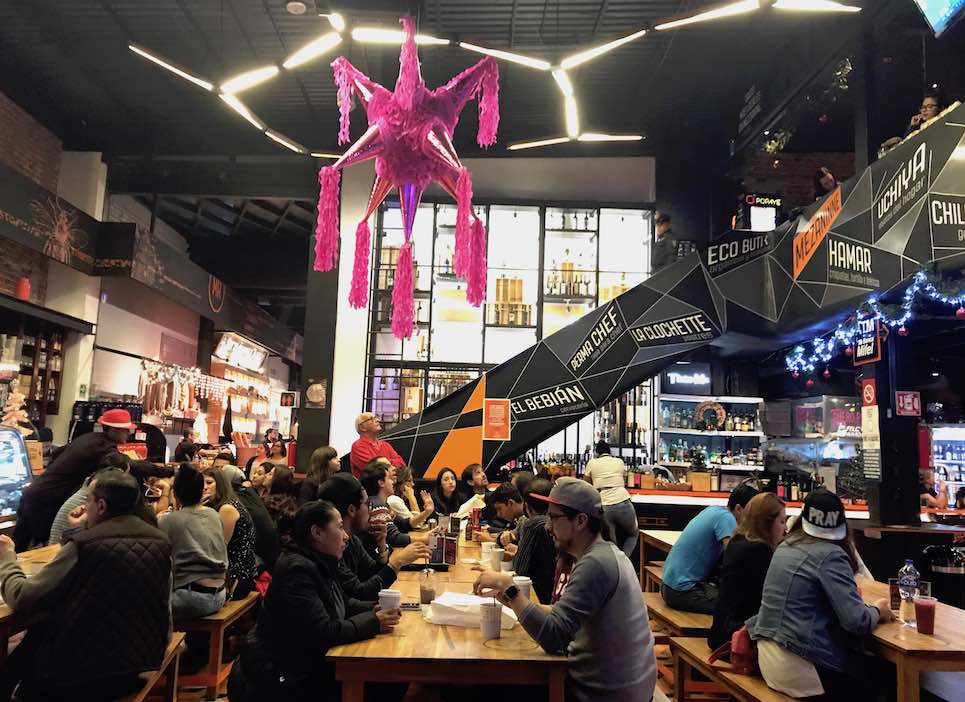 WiFi is readily available for working while having lunch in organic food markets, sipping the World's Best Cocktails for happy hour, or under the dangling umbrellas in Chinatown.
Meeting clients and organizing team-building events are better here when it's a buzzing ambiance than a dull corporate boardroom.
No better way to conduct market research with both consumers and B2B customers/partners than being able to get live feedback from bilingual target audience in Latin America.
Assumptions on a whiteboard are not always accurate when you're trying to enter a new market.
We were able to test our UX assumptions in the app with the Spanish-speaking users and get more downloads by simply walking down the street to meet our target consumers.
Yes, Companies Want to Help You See the World!
Because we believe that the best way to break down cultural barriers and understand other people is to travel, WishPoint's mission is to help users discover unique experiences around the world and enable travel companies to help you get there.
We are partnering with airlines, hotels, ecolodges, villas, and hostels around the world to make it easier, cheaper, and more accessible for you to work remotely from beaches, lakes, and cultural cities around the world.
Colorful umbrellas decorate the pedestrian lane with tables and chairs for working in Chinatown, Mexico City.
Related: How to Find a Travel Experience and Give Back (Wouldn't That Be Great?)