STEP 1: Check your email for the download link of the free guide we promised (check your "promo" folder in Gmail and move to "Primary) "
Before you can say, "Socially responsible entrepreneur," you'll get an email with your guide ready for download.
STEP 2: Download Change Creator Magazine app on iTunes or Google Play.
You'll get a 1 month free trial when you subscribe. Take it for a test drive on us and…
Discover amazing insights from some of the leading change creators on how they have built successful businesses from scratch
Get valuable takeaways on how to effectively market yourself and your business
Learn what the best tools are to grow your business and the best ways to use them
And so much more
Once you love it, choose to continue your subscription. You'll get a full year of content – 6 issues plus special editions – for less than a week of daily lattes.
Don't miss out. Our September special edition includes Blake Mycoskie and a dozen other amazing entrepreneurs!
Keep scrolling to find out even more
What Other Entrepreneurs Are Saying
"If you're looking to do something meaningful as an entrepreneur, something that impacts lives, you'll love Change Creator Magazine." 
Neil Patel
"I love what Change Creator is doing. The magazine is a stunning publication full of insights from social entrepreneurs and other real people making real change. If you want to IGNITE your passion to pursue meaningful work, this magazine is for you!"
John Lee Dumas
"I have a great feeling about what Change Creator it doing and really believe in the cause. We need more conscious entrepreneurs and this beautiful magazine app is inspiring and empowering."
Joel Brown
Change Creator Magazine App
Each issue is packed with exclusive interviews, video, cool features and premium content.
10% of each subscription will be donated to charity: water to help fund clean water projects. The app is available on iTunes and Google Play.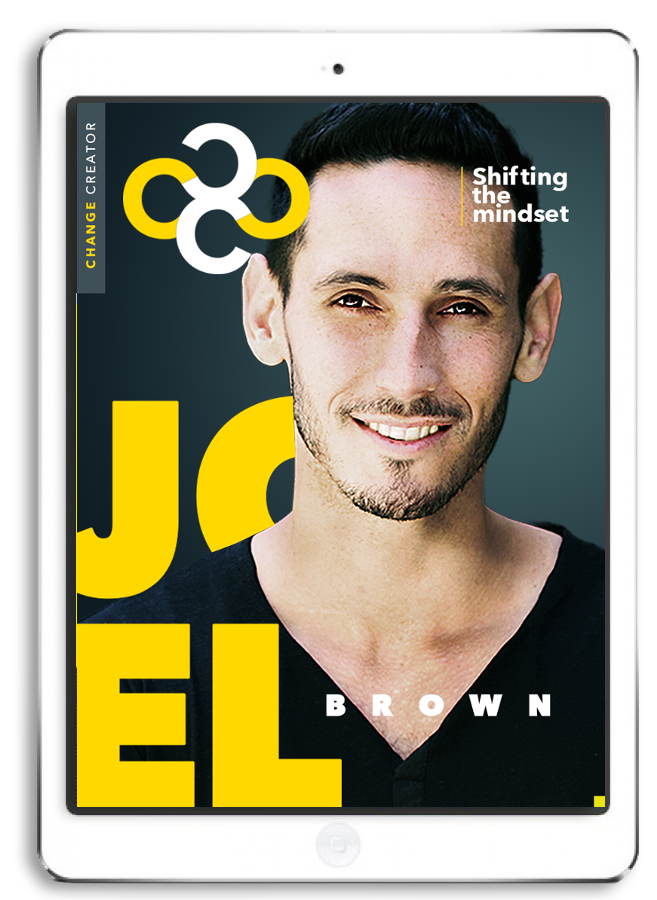 SUBSCRIBE TO CHANGE CREATOR MAGAZINE
6 premium editions per year all for the price of a burger and beer.
10% of our magazine subscription profits will be shared with charity: water because clean water is a right for all people. Approximately every 5,000 one-year subscriptions builds a new well.