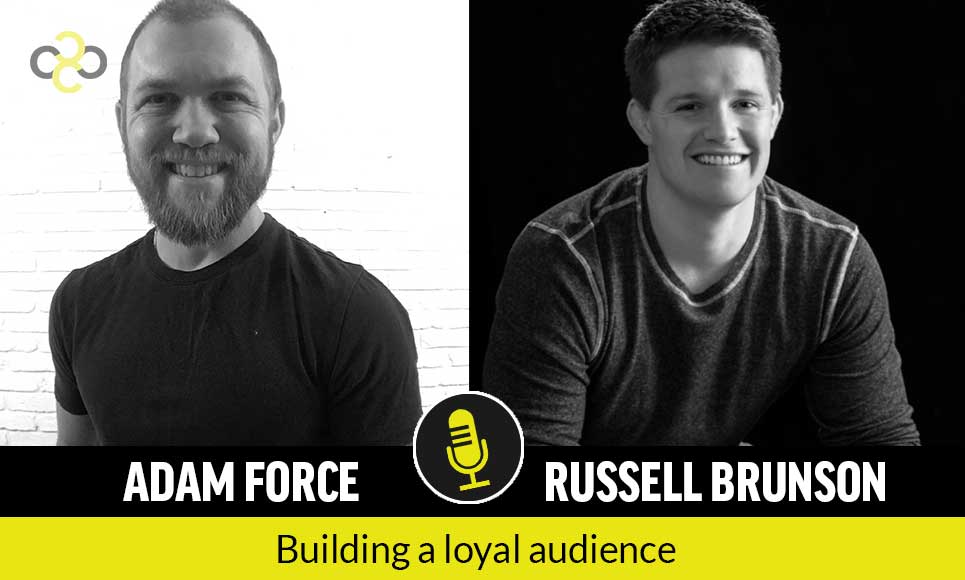 Exclusive interview with the founder of Click Funnels, Russel Brunson.
Subscribe to this show on  iTunes  |  Stitcher  |  Soundcloud
In this interview we talk with marketing superstar and founder of Click Funnels, Russell Brunson.
He explains how he builds businesses that are funded by his audience
Our last question brings up his travel to Kenya where he shares the incredible work they are doing to support kids in that community and how it's impacted his perspective.
Brunson is also the author of Expert Secrets and Dot Com Secrets. Both book are making waves in the marketing world and are must reads.
Read our full feature story with Russell Brunson in issue 12 of Change Creator Magazine
In this interview we discuss…
What direction does Russell see business going today?
What role do vulnerability play in business?
Should you tell people about your successes or failures?
How did Russell make money before Click Funnels
Why he launched 12 companies in 12 months
How Click Funnels was built and started building their customer base
Why Russell is anti-funding
How to approach a new niche get the audience to finance your work
What is the difference in selling a product versus an offer?
Plus much more!
Russell Brunson is full of energy and expertise. If you want to get inspired to take your business and life to the next level you'll love this interview.
Get a copy of his book Expert Secrets here!