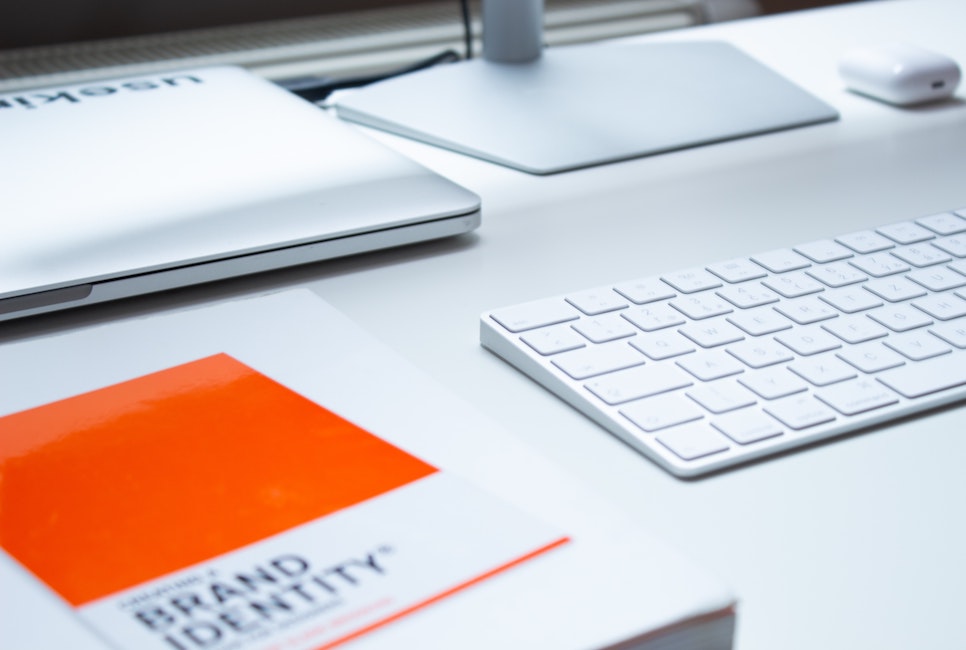 "Branding is the art of aligning what you want people to think about you or your business with what they do believe. And vice-versa."

– Jay Baer
It's a great time to be alive.
We exist in a technologically advanced and interconnected world.
You can access your savings account in your pajamas.
You can get your hands on any possible piece of information at any given time.
You can share ideas with people from across the globe.
About 60.1% of the world population have access to the Internet. That's approximately 4.72 billion people with access to thousands of petabytes of data at the tip of their hands.
Long before the digital revolution kicked off, it was just the celebrities who focused on personal brand building.
Athletes, actors, and musicians got all the attention. In fact, they dominated the world.
But now we are long past that.
Literally, anyone can hop onto the Internet and build his/her brand from the ground up.
Let's say you are a California-based realtor with the aim of scaling your real estate business. Whenever a homebuyer hears about you, he/she will probably Google you out and try to fetch more information.
Having a solid online brand presence will help you build a solid reputation. As a result, your prospects will feel confident reaching out to you. On top of this, it'll help you position yourself as an expert in your niche.
But, if you don't have a strong personal brand, then your prospects may find it extremely hard to trust you. They may even decide to go with one of your competitors.
So, whether you are a fitness coach or an IT professional, it's extremely important to build a strong personal brand. This will help you create an outstanding impression in front of your prospects. But, most importantly, it'll help you build trust and gain confidence.
Some of the benefits of personal branding include:
Helps you build trust
Allows you to position yourself as an industry expert
Attracts ideal opportunities
Builds credibility
Allows you to leave your mark
Helps build a long-lasting relationship with your target audience
Builds positive energy
And more!
That being said, if you truly want to stand out in their fiercely competitive world and build an engaging, inviting, and unique personal brand, you need to steer in the right direction.
This blog post lists out the nine Golden Personal Branding rules to create a powerful brand.
9 Golden Rules of Personal Branding
Follow these rules to build a solid foundation for your brand:
Be Genuine
Be Consistent
Get Your Story Out There
Create a Positive Impact
Focus on Delivering Value
Build Your Own Network
Align Your Branding Efforts with What You Actually Want to BE
Let Others Tell Your Story
Leave a Legacy
Let's touch down on each of these branding rules one at a time.
Be Genuine
"I had no idea being your genuine self could make me as rich as I have become. If I had, I'd have done it a lot earlier."

Oprah Winfrey
These days, people expect brands to be honest and genuine.
Their mailboxes are already flooded with thousands of salesy promotional emails from brands they didn't even subscribe to.
And trust me, they hate every inch of it.
Consumers are open to building long-lasting relationships with brands. But, if your personal brand is nothing more than a profit-generating machine for you, then they will see past it.
The key to successful personal branding is interacting with your audience genuinely.
Focus on their pain points and problems. Then, prepare a list of challenges they face every single day.
And based on that, deliver a truly value-adding solution.
For instance, if you're a fitness coach, create value-delivering content pieces that'll help your audience achieve their fitness goals.
Your brand message should resonate with your audience's needs and wants. After all, it'll be one of the reasons why your consumers/clients will purchase your products or services.
But don't just use slogans like "building a better world" just for the sake of it.
Instead, you need to live up to them.
You need to show your audience that you care. And your actions should reflect it.
Being genuine will help you build trust and boost your audience's confidence. They'd love nothing more than interacting with you.
Be Consistent
Your personal brand means nothing without consistency. Without a consistent message, your personal branding efforts will just be a waste of your time and efforts.
From little things like your profile pictures or usernames to important aspects like a brand message, your missions, and goals, it's critical to maintain consistency across different platforms.
Otherwise, your audience may find it difficult to identify you in this crowded digital world.
"What's the most powerful marketing tool to build a strong personal brand? It's consistency."

– Susan Gilbert
While building your brand, you need to ensure consistency across your gravitas, communication, and appearance. Following are the reasons why being consistent with your personal branding efforts is critical:
Keeps things simple for your online followers and prospects.
Helps build momentum and trust
Allows you to make sure that your efforts are aligned with your goals
Helps you define your brand and stick to it.
Alongside this, you need to be consistent with content marketing efforts.
For instance, stick to your social media posting schedule or blog publishing efforts. Make sure that you are getting out there in front of your audience on a regular basis.
Being inconsistent will create a negative impression, which is the last thing you'd want.
"Facts tell, stories sell."
If there's anything that engages people, it's a good story. People love stories. Our human brains are hotwired to react positively to a good story.
That's the reason sharing your story is the key to building a rock-solid foundation for your personal brand.
The brands not sharing their stories are already losing out on more than half of their existing prospects.
"Brands are built around stories. Stories of identities – who we are, where we have come from – these are the most effective stories of all. It's one of the most efficient ways to bring brands to life."

– Bill Dauphinais
An engaging story will help you fill any void. Also, it'll help you differentiate yourself from your competitors.
So, if you are wondering how to get your message out there, it's time you crafted a brilliant and engaging story and give your audience something to talk about. But, of course, the best way to share your story is via video.
78% of the world's population watch online videos each week.
Videos, when crafted right, are addictive and help brands engage their audience way better than other content formats.
The best part? You don't need high-end equipment to produce high-quality videos. All you need to do is harness the power of your smartphone and get your story out there.
As simple as that!
Create a Positive Impact
What's the first thing you'd like your audience to think about when they hear your personal brand's name?
My guess – you'd want them to feel good.
Remember – you're your own brand. People will not just remember you for your skills. Instead, they will remember you for the impact you had on their lives.
They won't remember your mind-blowing paid ad campaigns. Instead, they'll take into consideration the results you deliver.
Helping others and keeping a positive attitude will help you elevate your personal brand to unbelievable heights.
Another important thing to note is being consistent with the results you deliver.
For instance, if you are just getting started, you might be looking forward to delivering the best results to your audience.
But, as time passes by, degrading the quality of your service and the impact you generate won't help.
After all, we are all familiar with Warren Buffett's popular quote, "It takes twenty minutes to build a reputation and just five minutes to ruin it."
In short, if you want to build a rock-solid personal brand, now's the time to create a positive impact.
Focus on Delivering Value
These days, people hate that getting-on-your-nerves 'push' marketing approach. Yet, every single day, they receive dozens of promotional messages from brands all across the globe. And they don't want you added to the list.
Building a strong personal brand isn't about rolling out promotional messages. Instead, it's putting a smile on your audience's face when they see your message or email.
For instance, people are always excited to hear from their favorite brands like Nike, Adidas, Starbucks. That's because these brands deliver value. So even though they are trying to get their products out there, they don't sound promotional and desperate.
Instead, their brand message speaks for themselves.
For example, Nike's mission statement is:
"To bring inspiration and innovation to every athlete* in the world. *If you have a body, you're an athlete."
Not only is it beautifully crafted, but it promises to deliver value. And that's exactly what people crave the most. They want solutions to their problems. And if you promise them an actual solution, they'd love nothing more than doing business with you.
Like we already discussed, learn what challenges your audience faces the most in their day-to-day lives. Gain insights into their pain points. Then, understand how your product(s) and service(s) can help them tackle these problems. And based on that, create high-value content pieces that address these pain points and promise to deliver an actual solution.
Build Your Own Network
In today's digital era, building a rich network comprising your audience and other experts in your industry should be your highest priority.
"The richest people on Earth look for and build networks, whereas others just look for work."

– Robert Kiyosaki
Your personal brand isn't just about you. It's about the connections you build with the people in your industry. Connect with like-minded people. Focus on building long-lasting healthy relationships, rather than just one-offs.
Always prioritize delivering value overselling your product(s) or service(s).
Use platforms like LinkedIn or Facebook to connect with people in your industry. Then, attend those in-person networking meetings. And if you want to build a rich network that you can always reach out to, make sure that:
You are focusing on the right people.
You are creating win/win situations for everybody.
You aren't connecting with people just to gain something out of it.
You re-connect with people.
You are delivering value over anything else.
And once you are familiar with others in your industry, you may even start your own networking group. Once you do, you can schedule numerous in-person or virtual events yourself. In addition, people will soon start recognizing you as an industry expert, which will aid your brand-building efforts.
Align Your Branding Efforts with What You Actually Want to Be
One of the big mistakes people make is not being familiar with who they actually want to be.
If you are building your own brand, you need to be clear on what you want your audience to think of you. Most importantly, you must ensure that your message is focused on your goals.
"Your life is controlled by what you focus on."

– Tony Robbins
For example, if you want to position yourself as a digital marketing expert, then your personal brand message must reflect your desire and goals. This message shouldn't be focused on anything other than digital marketing.
Otherwise, it'll divert attention and lead to confusion.
Lock in your niche. Narrow down even further, if you can. Connect with people within your niche. Understand who your target audience is. And finally, make sure that all your efforts are focused on helping you position yourself as an industry expert in the same niche.
Let Others Tell Your Story
There's a difference between you promoting your personal brand and someone else doing the same. You are obviously meant to get your name out there. But, if someone else is speaking about you, then people will definitely listen.
"If I was down to the last dollar of my marketing budget, I'd rather spend it on PR."

– Bill Gates
Personal Branding is all about what people say about you when you're not in the room. While you can always reach out to publications and bloggers to help you promote your brand, what'll help you skyrocket your personal brand awareness is people genuinely praising you for the highest-quality product(s) or service(s) you deliver.
For example, if you offer the best real estate services in New York, then your existing clients would love nothing more than recommending your brand to their fellow friends or family members.
And it's not just about delivering the best service in town. Instead, it's so much more than that. Your audience expects you to deliver an outstanding experience. And you need to keep winning their hearts every time they interact with you.
They will even share your story with others in their network.
Leave a Legacy
"The things you do for yourself are gone when you die, but the things that you do for others remain as your legacy."

– Kalu Ndukwe Kalu
From Albert Einstein to Mahatma Gandhi, the one thing these people have in common is that they are remembered for the impact they made.
If you are consistent with your personal branding efforts and apply the most reliable personal branding tactics, you'll soon build a great reputation.
But parallelly, you should also consider what you want people to think of you when you're not around.
Building a strong personal brand is much more than building an empire. The only exit strategy is leaving behind a legacy.
Your personal brand will change and evolve over the next few years. But you need to build a strong foundation for your personal brand.
Ask yourself:
"Who am I?
What kind of legacy do I want to leave behind?
What do I want my kids and grandkids to think of me when I'm not in their lives?"
Surround your personal brand foundation with the answers to these questions. And that's when you'll have a concrete and consistent goal in your life.
You'll finally know what to become. And lastly, you'll shed your blood, sweat, and tears to conquer your goals and build a legacy.
Build Your Personal Brand Today!
Becoming a worldwide and go-to industry expert in your niche isn't something that'll happen overnight. Instead, you'll need to put in a lot of hard work and spend your valuable time building a solid brand foundation.
Your brand is your reputation.
Here's a question:
"Would you purchase from a business with a poor brand reputation?"
My guess – you won't.
People want to engage with brands with a strong online presence. They want to interact with brands that are known for the experience they deliver.
While building your personal brand, focus on the nine golden rules we've laid out for you.
And soon, you'll find yourself on the path to success.