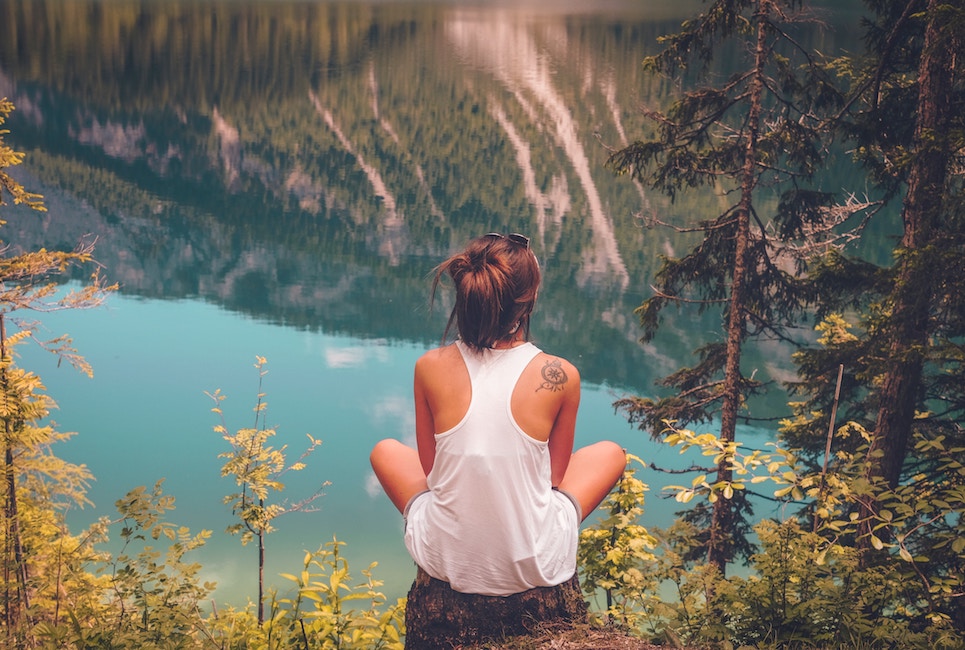 Nearly every human on this planet has a dream. Yet as we all know, some dreams come true while others don't. Why do certain goals seem to come to fruition, sometimes with the aid of what can be described as luck, serendipity, even a touch of magic? Maybe the magic touch isn't magic at all, but rather setting an intention, putting our goals out into our community and working hard — even when we're not certain we're on the right path.
Future State CEO Shannon Adkins' LinkedIn profile touts her as a "keynote speaker."
But Adkins recently admitted — during her keynote address at a Bay Area B Corp Leadership Development event — that it was her first time filling that role.
Sometimes, she told the audience, you have to tout first and achieve later — especially when it comes to "outrageous statements" about the future of business, the world or humanity. But of course, she knew she wasn't telling her audience anything new.
"This is this group of people who make outrageous and ridiculous declarations of futures that no one else thinks are possible, and then build coalition and then take action and then extraordinary things happen," she told the B Corp crowd.
She's long heard from others that they "couldn't possibly do that" — the outrageous, the unusual, the unexpected — for one reason or another. So Adkins suggests adopting another mindset that makes the outrageous accessible to everyone: achieving big goals isn't luck and it isn't magic.
"How many people in this room have been told, 'Well, yeah, but you're just lucky. You have magical powers, like something extraordinary happens when you're around'? But having it be personality-based or having it be luck-based or having it be leadership-based makes it not accessible for everyone else to really see themselves inside our outrageous futures," she says.
So just how do we go about making outrageous ideas reality? Here are Adkins' five steps.
1. Speak the future.
"What's really important is that you speak that future even if you have absolutely no evidence that it's possible. Right? So I don't have any evidence … I mean, I'm not a scientist, I don't have any evidence, but it's possible in my own brain. For example, I don't know that it's possible to reverse climate change by 2050, but I'm all in. You know, I'm gonna take that pledge, I'm gonna take that commitment and I'm gonna do what I can to do that. So speak that future, even without clarity on exactly how that's going to happen."
2. Share widely and boldly.
"Share your crazy dreams, your visions for reality with everyone — and not just with people that you think can help you. So not just with the one person that you know has a connection to that particular point of contact or one person that's an expert in that industry.
"Recognize that you won't always know who's going to be the person who's going to be able to connect you to that future, to that reality. So you have to share it wildly and widely."
3. Take action.
"It's not enough to say what you want; you have to take action as well. My personal experience is that I take action consistent with the commitment, but it isn't usually that action that leads to the outcome.
"Take action consistent with results that align the universe for that outcome to show up and to be available in your life."
4. Ask for help.
"Be willing to tell people about your outrageous dreams — your ridiculous hopes and dreams. Ask for help frequently. Build your coalition. Rally your community. Know that the people in your life, they want your dreams to come true for you. So it's an honor and a gift to give people the opportunity to help make those dreams a reality."
5. Say yes.
"Say yes, even if you have absolutely no idea what you're going to say in front of a room of people. When I was asked to be the CEO of Future State, I didn't have the on-paper qualifications. And in looking back through that, I don't think I've actually ever had the qualifications for any job I've ever done, in my entire life!
"And maybe none of us do. Maybe that's the thing, right? This illusion that there's a formula to success and it looks something like work hard, put in the time, and eventually, someone will notice that you're ready and they'll give it to you. But you really have to sort of demonstrate and prove these moments along the way."
You might also enjoy: