What are the qualities that make a country a good place for a social entrepreneur? Let's investigate!
Every social entrepreneur needs some common ingredients: access to talent, financial help, a source of steady income, and mentorship.
Of course, there are many other things, but these factors are required by all social entrepreneurs. If a country freely provides them, it would be considered a good place for a social entrepreneur.
Some of the secondary factors are public understanding and support, and legislation to help the prosperity of social enterprises.
Business can bring about a lot of social change and this concept has been gaining momentum over the last decade.
UnLtd and Thomas Reuters conducted a poll last year involving 900 experts from 44 countries.
The experts were mostly social entrepreneurs, academics, policy makers, investors, and support staff.
According to the poll, there are certain countries that favor social entrepreneurship more than the others.
Since social entrepreneurs aim to bring about a change in the society, the culture of the country plays a major role in its acceptance.
Top 5 Countries
According to the results of the poll, here are the top five countries that embrace social entrepreneurship and make it possible for people to use business to bring about a positive change in the lives of people.
1 – United States
The US has a culture of entrepreneurship. It has always been a good place for social entrepreneurs and their campaigns ever since the 1970s. Several people have tried to bring about a change in the society by means of business.
There is a strong venture capital approach in the country that has a direct social impact. It acts as not just a social investment vehicle but also helps investors and accelerates business processes by focusing on specific regions and industries.
The results of the poll survey by Thomson Reuters shows that the US has the most favorable conditions for the inception and growth of social entrepreneurship companies. That's good news if you are stateside and looking to start your social enterprise. There are also a lot of grant funding options and government policy support, so do your research.
You can also read our article on How to Know What Type of Funding to Seek to figure out the right type of funding as well. The good news: if you are in the U.S. you should be able to access some kind of funding.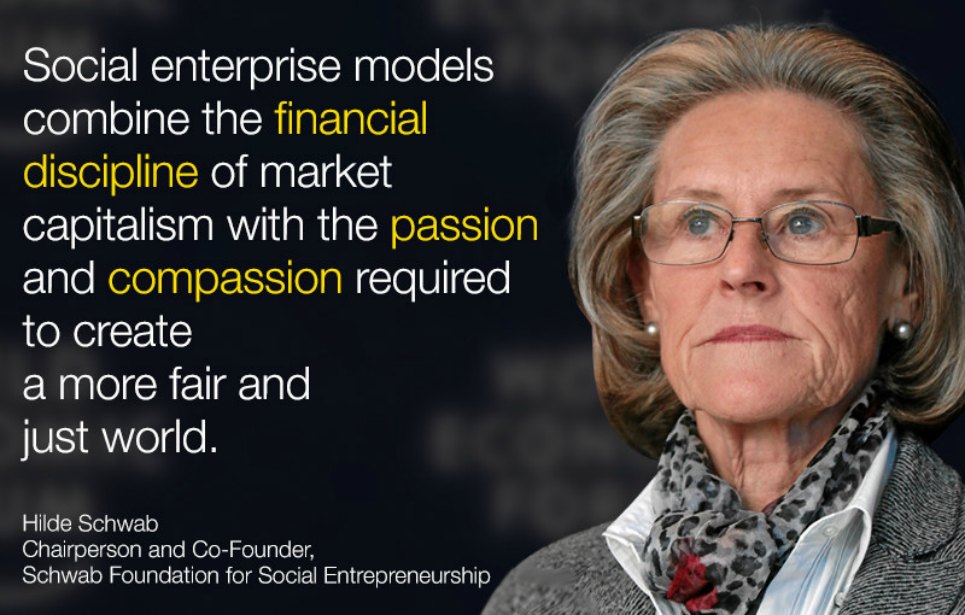 2 – Canada
Just like the US innovative edge, Canada also provides enough opportunities to social entrepreneurship. It offers a lot of support to social bodies and foundations by providing them government funding. The country has shown some serious effort in this domain and a lot more social entrepreneurship efforts are predicted.
Canada has the advantage of attracting skilled staff for such start-ups. It is the number one country in providing momentum to the social entrepreneurship scene. A business cannot succeed if it does not generate profits and gives something back to the people who are running it.
Because of the relative cost of living, as well as the tech sector and government support, start-ups and social enterprises can flourish much more in Canada.
[Related] How to Find Entrepreneurial Opportunities in Social Enterprise
3 – United Kingdom
The UK has a tradition of civic achievements and it helps in the voluntary collaborations that create a good charitable sector in the country. As we witness a startup culture, the social entrepreneurship scene in the UK has gained momentum.
Now the country has a good social enterprise ecosystem. It has been possible largely due to government support. There is still a long way to go before social entrepreneurship becomes a common concept in society.
As more and more businesses emerge with a view to change the society, UK will soon become the top country for social entrepreneurship.
"The UK has been a pioneer for social entrepreneurship, thanks to a vibrant movement and strong Government support, helping it to become one of the top three places in the world to be a social entrepreneur," said Mark Norbury, Chief Executive of UnLtd, the foundation for social entrepreneurs. "Social entrepreneurs are passionate about solving social problems, but they are also committed business people – so to sustain this level of growth and momentum they need continued support from all parts of government, business and wider society" (Source: Blue and Green Tomorrow).
Social entrepreneurship firms are given tax benefits by the government which is a great step towards promoting such businesses. Also, there are many funding options for people who want to bring about a change in the society with their businesses.
This is why social entrepreneurs like Cemal Ezel started their businesses in the UK.
4 – Singapore
Singapore is relatively new to the social entrepreneurship scene. While this concept has emerged only recently, it is still a vibrant place for social entrepreneurs.
The business culture of the country has always been a responsible one. Because of such a culture, it's easy to go into the social scene. Blk 71 is a tech hub based in South Singapore and has become a tiny little ecosystem in its own. It offers a lot of help to social entrepreneurs and allows them to bring more innovation.
Policy makers in Singapore are realizing that as new social entrepreneur companies are coming up, they would need to make the environment more encouraging for them.
5 – Israel
Israel might come as a surprise in this list as it is not really known for a social entrepreneurship scene. It is a small country but packs a punch that tops its weight. It has a self-reliant community and a strong startup culture.
Israel has always promoted technology and innovation and there are strong universities that focus on research and development. With such factors, Israel is rightly one of the top countries that embrace social entrepreneurship. There is a drive in business people to improve the world and this could lead to a powerful social entrepreneurship scene.
Israel has always had a culture of social change and amalgamating it into the mainstream business is something that is profitable for the country, its business class, as well as its common people. With this in mind, the government is helpful towards social entrepreneurs and their processes.
Final Words
While these are the top 5 countries for social entrepreneurs, some other countries that are good but couldn't make it to the list are Chile, South Korea, Hong Kong, Malaysia, and France.
These countries provide all the required resources for a social business to flourish, however, there are individuals who have worked in not-so-helpful countries and gained popularity and success.
If you were a social entrepreneur, where would you like to work and why?
[Related] How to Find Entrepreneurial Opportunities in Social Enterprise