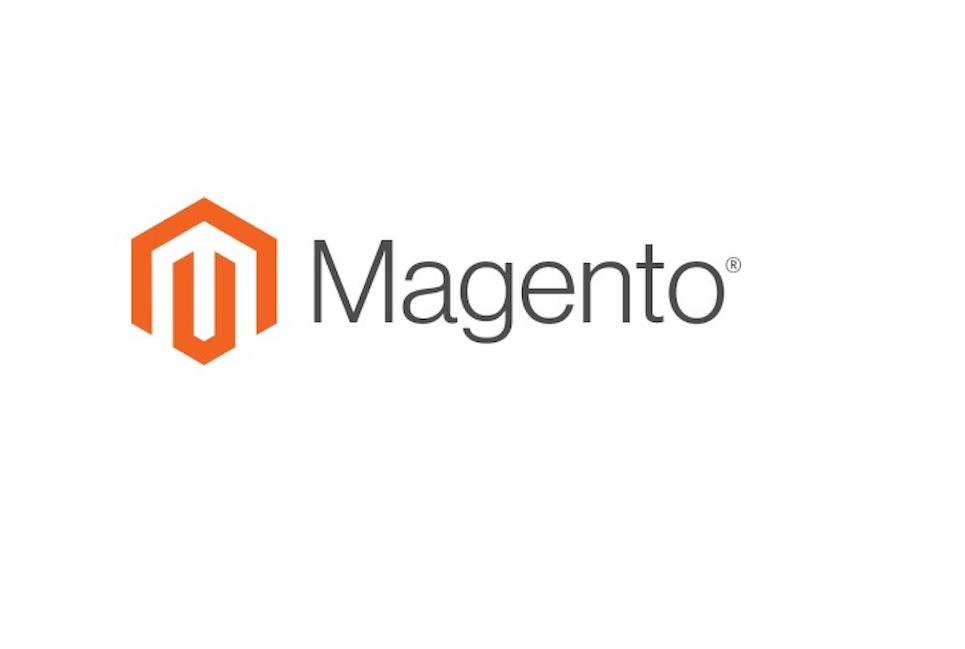 Product pages are the unspoken heroes of e-commerce. They serve as the stage where the most crucial purchase decision takes place on your online store.
A visitor could decide to either abandon their cart or check out because of the influence of your Magento website product page. Unfortunately, many business owners are caught in the race for web traffic and forget to optimize these very crucial pages.
Magento has also not been easy to configure in the past forcing website owners to hire expensive Magento developers to do the job. The platform does require knowledge of coding to set it. Fortunately, Magento 2.3 has an easy to use Page Builder for easy page creation. There are also excellent extensions out there that make product page design easy.
The platform is a gem for B2B businesses that require robust, configurable, and customizable e-commerce solutions. It is especially beneficial for retailers with extensive product catalogs. It provides customizable features such as quick ordering portals and merchandising and onsite marketing. It also utilizes layered attributes and navigation that make fantastic product attributes and type definitions.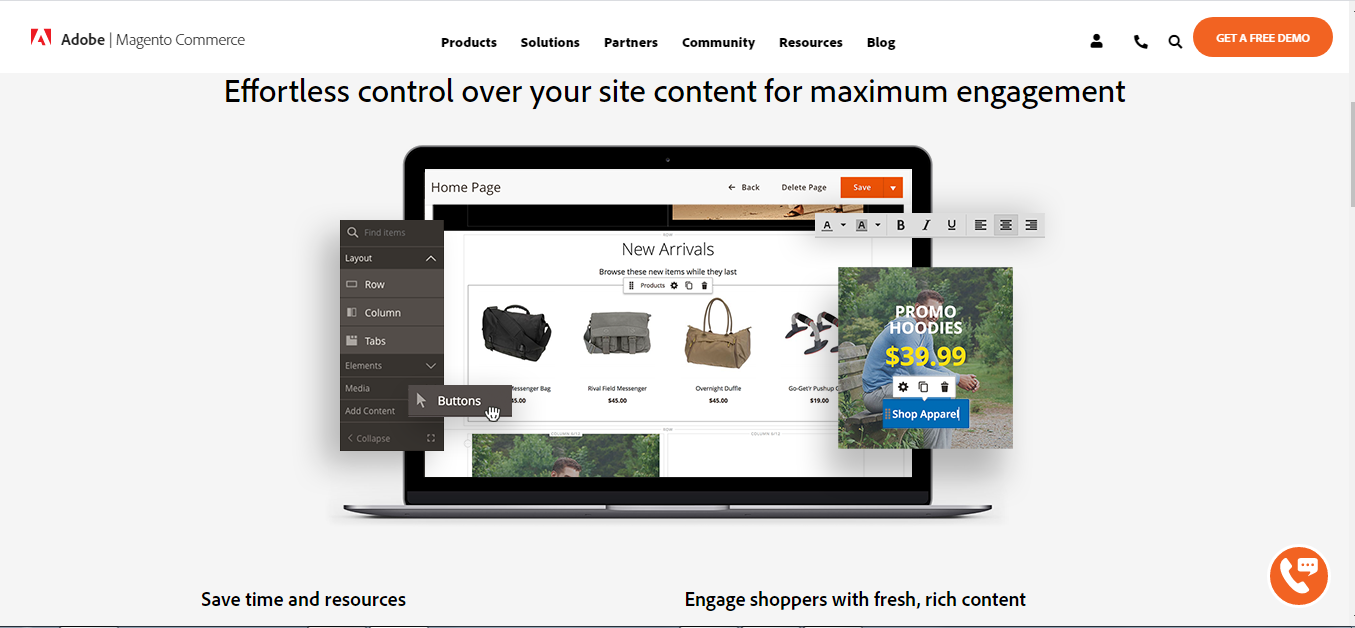 Why you need optimized Magento product pages
If a website visitor gets to your product pages, then they are interested in what you have to offer. They might have come across your store via an ad, social media campaign, or through search. Your efficient site navigation then takes them to your product pages. They are now just a clock away from making a purchase.
If your pages are not optimized, your visitor will most possibly click away or abandon the cart. Unoptimized product pages are the bane of many an e-commerce store. If you want better sales results than your ordinary e-commerce shop owner, below are some tactics that you can use to create and optimize your Magento webpage.
Parts of a Magento product page
First, you need to understand what the components of a product page are. Every product page should have;
Branding on every product page
Your visitors might bypass your homepage and miss your logo. To ensure that you are easily recognizable, place your branding elements on your interior pages as well.
A product at the center of the page's attention
Do not place it as an afterthought.
Fantastic copy
Ensure that your text flows with other elements of your product page to give everything a harmonious feel.
Design
This is a crucial element of your pages, and you can use it to create harmony amongst all items. Let your design be user-friendly and functional.
Tips on how to optimize your product pages
Clarify your product page's call to actions (CTAs)
Do not place your buy button out of sight. Your visitors should not have to look for it. Make your buy button colorful, bold, and big. Ensure that it is the only text on your page that has a background or fill color.
If you have other CTAs on your page, place them away from your buy button. Let them not steal the thunder from your moneymaker. As for the button's text, let it be as simple as possible.
Use high quality and creative images
An e-commerce store is very dependent on images. Nevertheless, not all photos are created equal. Do not take your product pictures using your Smartphone. You need professional photography to impress your visitors. So, pay a little more for professional photo shoots or take a photography class and buy proper photography equipment.
Have good shots at all angles and put them in the context of use where possible. Pair your product image with its accessory image. Data shows that well-placed accessories can increase your conversions by 271%
Use social proof
Data shows that a consumer is more likely to purchase a product or service from your e-commerce store if other consumers recommend it. Consequently, 84% of all online buyers trust online reviews as much as they believe word of mouth recommendations from their friends.
You, therefore, need to encourage reviews on your website or blog by making follow-ups for reviews after purchase are made. Do not place long review sentences on your product page. Instead, place minute information such as several reviews and ratings above the fold, then place the reviews further down the page.
Videos
Did you know that 90% of all online buyers say that videos assist them when they are making their final purchase decisions? A video can display your product much better than multiple images can.
This is why 70% of all marketers agree that a video converts buyers better than other types of content if your products require more explanation that text or images can use a "how-to" video instead.
Create killer product descriptions
If you can infuse your product descriptions with imagination and emotions, you will attract more buyers. The description should be short and direct so as not to bore your buyers. Ensure that the language that you use on your descriptions fits your target audience.
Put trust signals on the pages
Trust signals are features that help increase your shopper's comfort and trust when they are making their purchase decisions. Place yourself in your shopper's shoes and understand their worry when checking out your product pages. It could be the cost or duration of shipping.
Ensure that you have links next to your call to action that address these questions. Enable wish lists for those visitors that are not ready to purchase immediately so that you can eliminate every obstacle to sales.
At times, simple additions such as live support option for buyers can give your buyers the privacy and comfort they need to contact you easily and fast with their product questions.
Make your Magento product pages printer friendly
Some of your customers might need to print a product page to show it to another possible buyer or to buy it later on larger screen sizes. You, therefore, do not want to constrain their access to information. Enable printing of pages to ensure that anyone can have the information on the go.
Perform A/B tests
It is impossible to tell how optimized your e-commerce pages are if you do not try various layout, copy, design, image, CTA, or video approaches. A/B testing is an ongoing process, so you will never be done with it because you will need to keep up with Magento e-commerce development requirements.
How to create product pages in Magento 2
Magento has various product type fields with different configurations and properties. You can, therefore, use this platform to sell all types of goods and services. Want to know how to create a product page via Magento admin? Here is the process;
If you already have a Magento installation, go to your Magento backend and access the admin section. To enter your first product, go to the Catalog tab then click Products.
On Products, click the Add Product tab to access its drop-down menu. Click the option of Simple Product to access the page's general configurations tab. To configure your product, enable it, which should give you access to configurations such as;

The stock keeping unit or SKU. The platform recognizes that a product should have a stock keeping unit or individual number, so it will assign one to your product. You can, however, edit it if necessary.
Product name
A drop-down custom attribute set menu
A product taxation tab for your product's tax class
A price tab where you can set simple prices or access advanced settings for complex pricing requirements such as group prices suggested manufacturer price or special prices
The dimension of a product and its weight
The quantity in stock, which can be edited in advanced inventory
Visibility attributes
Product category
Country of manufacture

Once you have chosen and edit the attributes of the products from their drop-down menus, click Save to continue.
Below these attributes, you will find the Content tab. Here you can add product descriptions. This tab also has the store view's Short Description.
Add other content on the Images and Videos tab to attract your customers.
Take the next step to improve the rankings of your product page. On the Search Engine Optimization tab, set up your product's Meta Description, URL key, Meta Keywords, and Meta Title.
Once that is done, you can now move to the target-marketing tab under Related Products, Up-Sells, and Cross-Sells. Here add product settings that target your e-commerce store's customers.
Under Customizable Options, add any other configurations on offer to increase conversions.
If you have any other websites connected to your Magento admin panel, use the Product in Websites tab to assign them your product.
After the configurations, now move to the Design tab of the product page. Under design, you can select the layout and its type of block product display
Once you are all set in design, go to Gift options and enable it if you wish to
Save the changes.
Brilliant! Your product is ready to sell on your e-commerce platform.
Other product creation options in Magento
In Magento 2, you can also create products with different configurations beyond the simple product option. These include;
The Configurable Product tab that ensures that each product has a set of configurable SKUs that can be tracked in the inventory. You can access this tab from the Add Product menu then follow the same process that configures simple products.
In the Configurations section, you will find the Create Configurations tab with options such as Select Attributes, Attribute Values, Bulk Images, and Price and Summary. Set these options as desired, then click Generate Products.
There is also a Grouped Product option in Magento 2. You can use it to sell thematically related goods that can be purchased together. This is especially important for products that sold with their accessories. Simply select Catalog, Products then choose the Grouped Product option.
Add product's general attributes then save. Scroll down and choose the Add Products button, choose the products that you would like to group then click Add Selected Products. In the next menu, indicate factors such as quantity, then activate the grouped products and save.
Other product page options include virtual, bundle, and downloadable product page creation, all under the Add Product drop-down menu.
Creating product pages using Magento 2 extensions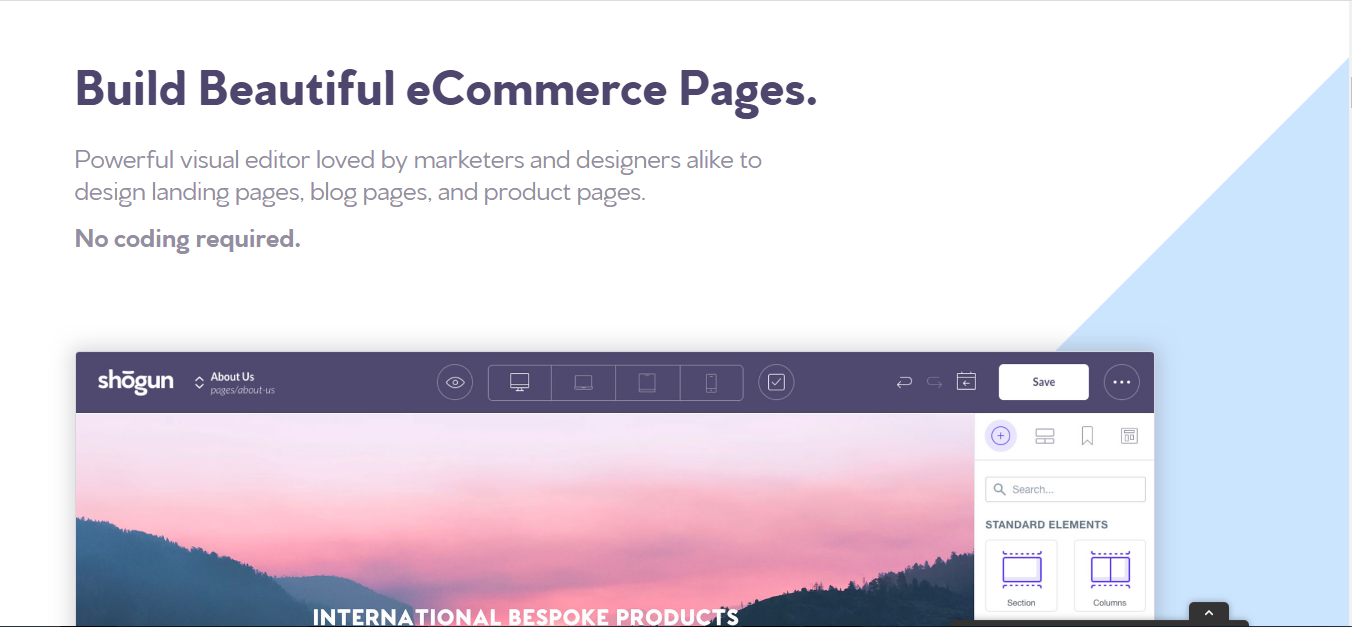 You can also use a Magento extension such as the Shogun's drag and drop editor to build your product pages. Shogun Page Builder works with Magento 2 and is a more cost-effective product page building option for Magento developers. You can use it to create fantastic product pages, with zero code use.
To use Shogun Page Builder, install it on your latest version of Magento. How do you do that?
Access your Magento admin page, and then go to the System, then the Web Setup Wizard.
Select your site's Extension Manager and Sign In. Input the Shogun page builder's Private Access Key and Public Access Key and submit it.
Navigate to the Extensions Ready to Install tab and choose the Shogun Page Builder extension. Click install.
After the installation, perform a Readiness Check to verify compatibility, then a store backup.
After the backup, go to Setup, System Configuration, and then click Reset. Flush the cache too at Cache Management.
Go to the Shogun extension via your Admin bar, Stores, Configurations, and Settings.
Use your extension to create custom product pages or design new layouts using its intuitive visual builder.
Benefits of Shogun Page Builder
Unlike the Magento 2 Page builder, this extension has an A/B testing feature to increase conversions. The app also has robust page analytics and reporting features.
You do not need to learn Magento code to design beautiful product pages on it. This app is straightforward and easy to use.
It creates mobile-responsive pages that can be previewed on your editor
It has a wide range of customizable product page styling options and drag and drop elements as well.
You can use the Shogun Page Builder to publish content across multiple stores.
FAQs
What is the Magento page builder?
The Magento Page Builder is a visual drag and drop content creator inbuilt into the Magento Commerce 2 platform. It has features such as live preview, creation of new content pages, and form editors.
Can I edit my page's product details with the Magento 2 Page Builder?
Yes, you can. Go to Content > Pages then select your product page. Choose Edit Page, perform your changes, then click Save. Go to Store View, located at the top left corner, and ensure that you have the right Store View selected.
Afterward, flush your Magento store's cache to ensure that the changes are displayed on your front end. Simply go to System, then Cache Management, and select Flush. Refresh your site.
How can I display my featured products on my Magento store's homepage?
Go to Content > Page. Select your page and then Edit. Go to the Catalog Products list to choose your Category. Choose the Insert button and Save.
How can I display "New Products" on my Magento 2 home page?
Access your store's admin panel, and then go to Product > Inventory, and then Catalog. Click on your new product to edit it then choose the Set Product as New From feature. Tap the calendar; select the product's display period. Click Save.
Conclusion
Create optimized product pages to ensure high conversion on your Magento website. Do not lose any of your customers to poorly thought out product pages.
You can use the Magento product page builder, third party extensions such as Shogun Page Builder, or hire a Magento developer to design your product pages. However, ensure that your pages follow the guidelines that we have listed above for increased sales.
Further read: