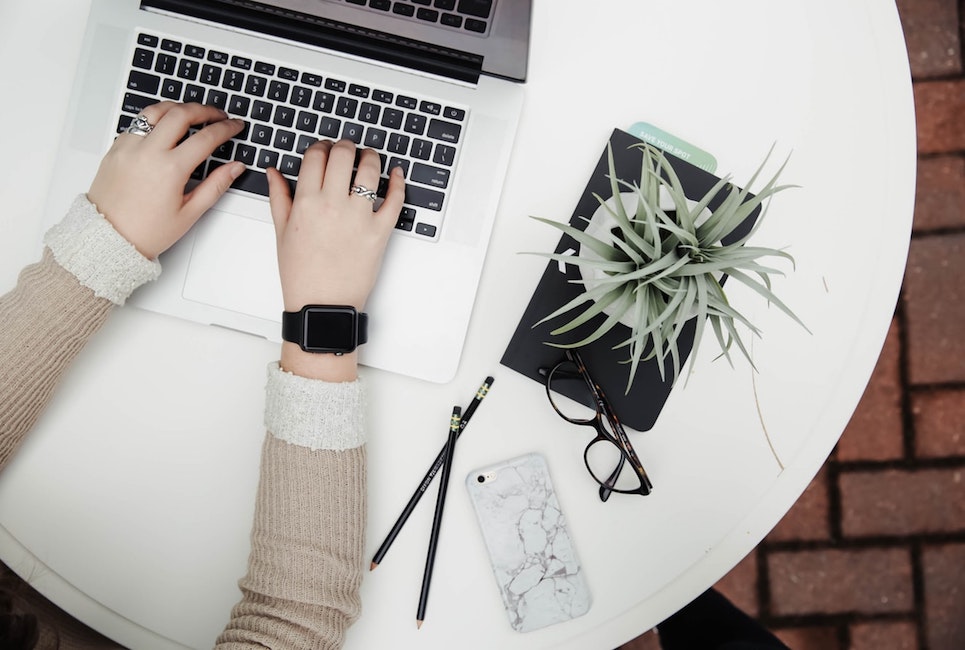 Magento is a powerful and flexible ecommerce platform loved by many startups and large businesses alike.
On it, you will find a wide range of payment portals, such as Checkout by Amazon, PayPal, or Google. It also very mobile-friendly, critical success features for any Magento ecommerce website. Data shows that almost half of all online shoppers use mobile phones for purchases.
The Magento platform has a wide variety of SEO tools to ensure that your online store ranks high on search engines. What most business owners love about the platform is that it makes it very easy for them to manage their online shops because it is very expandable.
You can, therefore, use it to oversee thousands of product sales without much hassle. Unlike many other ecommerce platforms, Magento is highly customizable, making it easy for you to add useful ecommerce functions such as blogging features.
Why your ecommerce platform needs a blog
In the past, many online shops overlooked the importance of blogs and only focused on their product pages.
With time, the truth has dawned on many such retailers. You might have the best product or services online but have very few customers. Blogs are one method that can enhance the performance of your online store.
Blogging can create an effective content marketing strategy for your Magento ecommerce website. This mode of online marketing has become so vital for business success that 91% of all B2B online marketers use it to attract customers. More data shows that 60% of their counterparts in B2C marketing are ardent content marketers.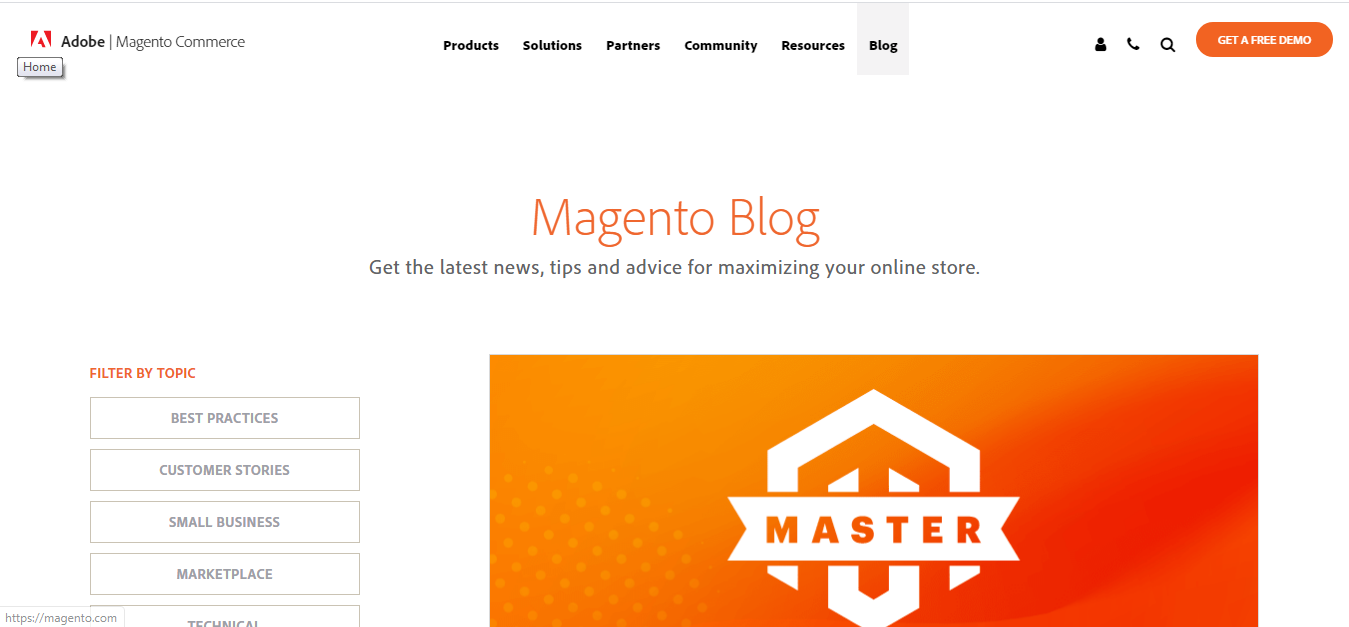 Benefits of a Magento blog extension
If your blog content delivers the answers to these questions, without forcefully marketing your products, you will build confidence and trust with your blog's visitors. These visitors will eventually purchase from you.
Blogs can bring in more traffic to your ecommerce store. Data shows that an online shop with a blog gets 434% more of their pages indexed by Google than those that do not have a blog. An increase in crawled and indexed pages will bring you more organic traffic.
Blogs have become vital in the customer's purchase making process such that 46% of customers in a UK consumer study, said that they visit blogs as part of their product or service investigation. The information in your blog can inspire your visitors to reach for the e-wallets.
An excellent blog's return on investment can last for years, driving continuous traffic to your Magento site, nurturing profitable leads to your site passively.
How to install Magento blogs
Unfortunately, this robust ecommerce platform does not have its native blog functionality. Nevertheless, worries not; there are ways that you can implement blog features on your Magento ecommerce website. There are two main ways of integrating a blog to your Magento installation.
One is via the use of a custom Magento module or extension. The other option is via Magento to WordPress integration. Both options are not difficult to implement, as shown below.
Installing a Magento blog extension
The Magento marketplace has a wide range of blog extensions that you can use to add blog features to your online store. They provide attractive and unique blog design and marketing features that may not be as rich as those of a WordPress blog may, but very useful nonetheless.
When you have integrated these extensions through your Magento admin, the blog feature will appear on your dashboard for you to manage it.
Below is a simple process for installing a Magento blog extension.
Log in into your Magento backend as an admin and activate Cron to run every minute. On the sidebar, access the Web Setup Wizard by clicking on System then Tools.
On the Web Setup Wizard, choose the Extension Manager and Sign In. You will need to input and submit the extension's Private Access Key and Public Access Key as received from the Magento marketplace.
Go to Extensions Ready to Install tab and choose the latest version of the Magento blog extension that you would like to install. Click Install then perform a Readiness Check to verify compatibility.
Do not forget to Create a Backup of your store, which will automatically be in Maintenance Mode till the backup is done.
Once the backup is done, your store will go offline to prevent any shopping disruptions as you add the new module. Click Install, and when it is complete, go back to the Setup Tool, then System Configuration. Click the Reset tab at the upper right corner.
Flush Caches at Cache Management. You can access this via System > Tools.
Go back to your Admin sidebar and access Configuration via Stores, then Settings. You will find your extension in the left-hand side panel. Follow any other instructions from the module's developers to wind the process up.
When the extension is fully installed, you will see the Blog tab on the Magento admin's top menu.
Best Magento blog extensions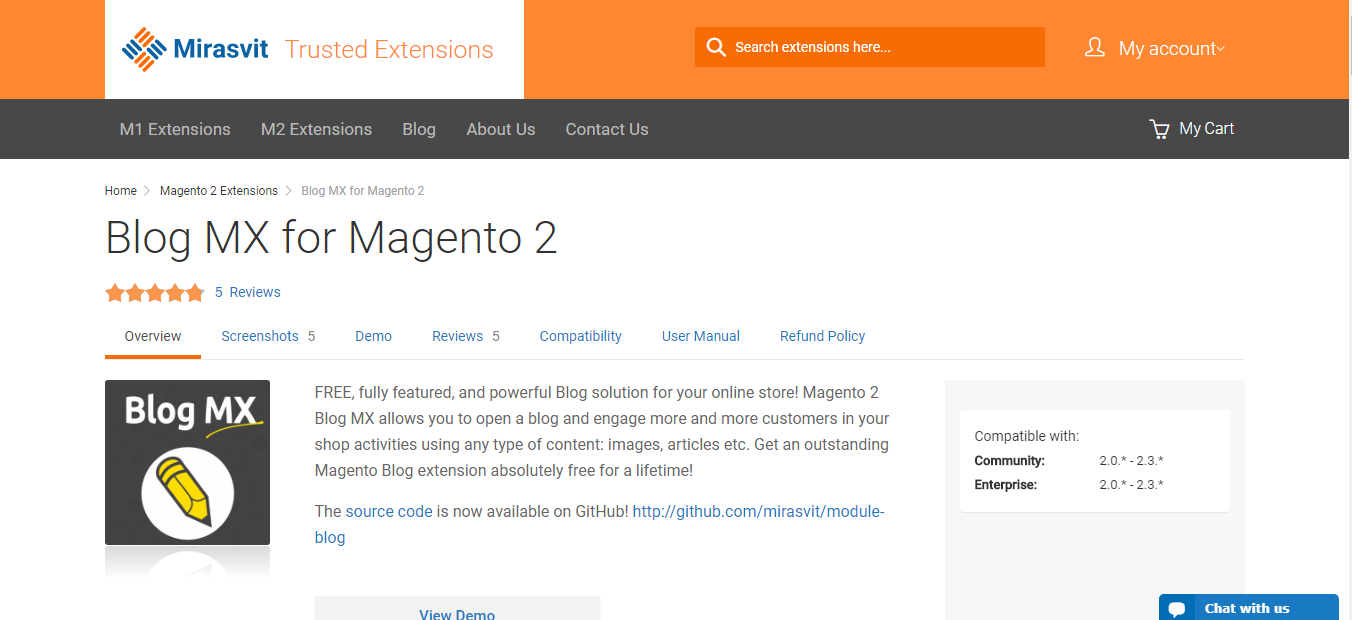 Mirasvit Blog MX
Mirasvit is a free and powerful Magento blog solution that you can use to build a blog in your online store. It has beneficial blog features such as;
URLs and SEO friendly posts
Posts preview before a blog goes live
RSS feeds
Multiple level categories
Tag Cloud and Tags
Disqus comments
Pin posting features at the top of the page
Featured pictures for blog posts
Mirasvit Blog MX is fully responsive and easy to use due to its intuitive WYSIWYG editor. Through this custom Magento module, you will build enjoyable and easy to use blogs that avail customized content viewing such as latest entries, featured posts, or content categories.
It has an All Posts grid that allows you to edit blog characteristics such as status, header, author, Meta description, and Meta title. Through its WYSIWYG editor, you can edit the blog code to add your custom HTML code, images, or video rolls. This extension has a 90-day free support period, comprehensive documentation, and is open source to ensure that its users can customize it to fit their blogging demands.
Shogun Page Builder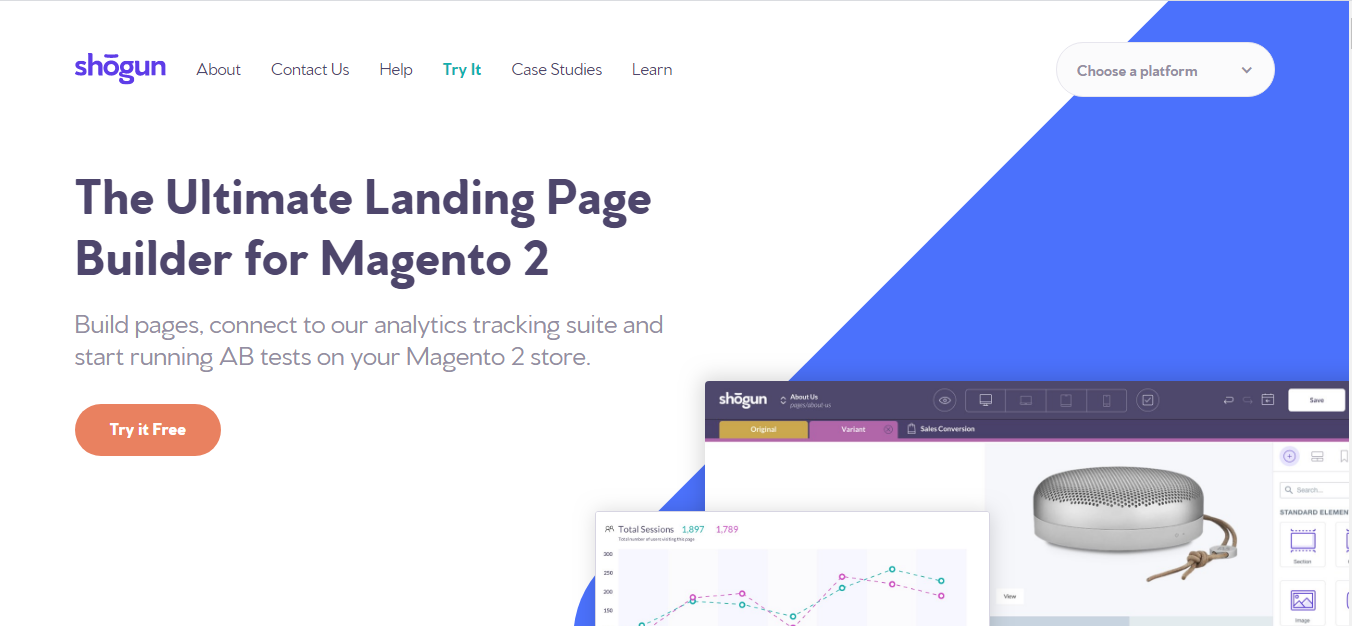 Shogun Page Builder is one of the most popular ecommerce page builders out there. It is made to enhance your page's conversion rates and create an enjoyable shopping experience for your online store customers.
This extension has a wide range of customizable drag and drop elements that enable the building of pages such as landing pages, blogs, or product pages.
You do not need to learn Magento coding practices to use Shogun. The module has an easy to use user interface that creates mobile-responsive pages. You can use the module to build new blog layouts or use it pre-designed templates to ease your work.
Some of its fantastic blog features include;
Robust statistics that you can use to gauge the number of blog visitors, bounce rates, and other useful metrics.
On Shogun, you can design page variants with minimal differences such as the positioning of elements of colors then perform A/B tests. These tests will identify the pages or content that your visitors love best as a guide for your content creation strategy.
You can use the Shogun Page Builder to launch your blog's SEO audit to ensure that it is well optimized for search engines
You can also use the extension to perform programmed posting so that you do not have to update your blog pages when there is too much web traffic.
WordPress Magento blog integration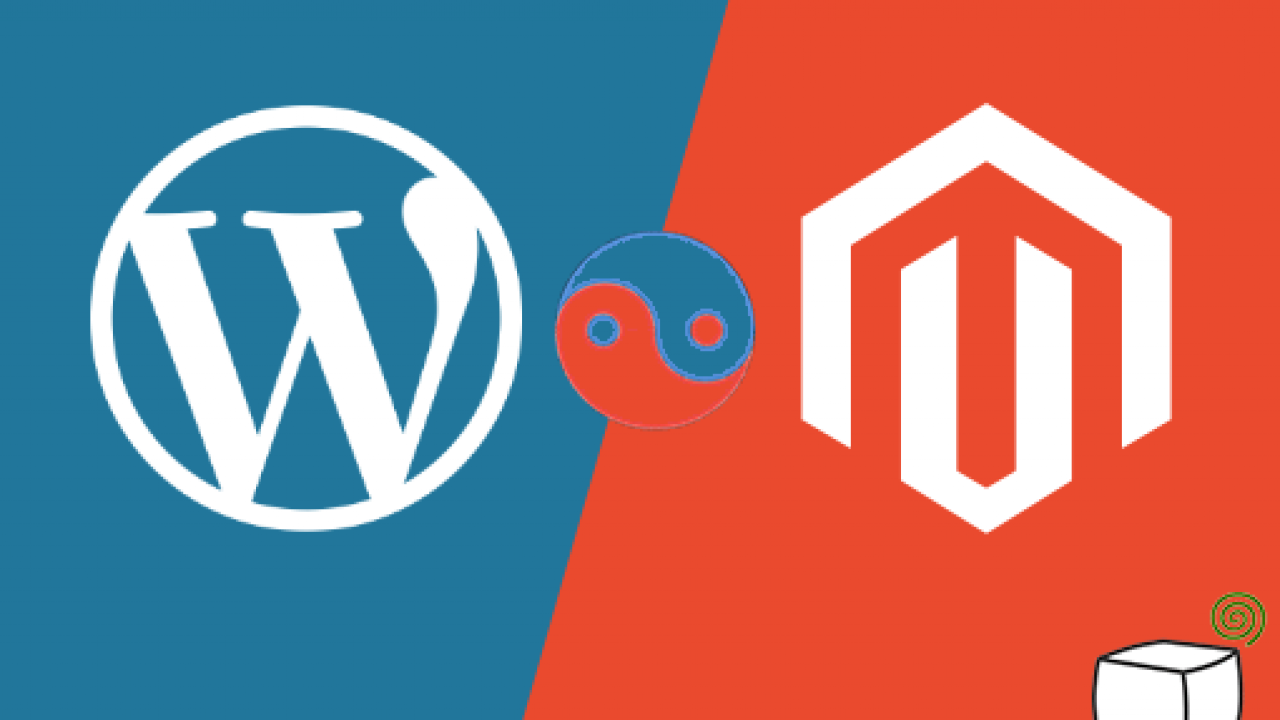 WordPress is one of the most popular blog content management systems in the world. The CMS powers over 60 million of all the 500 million blogs that exist worldwide. Its influence, however, is more considerable because it runs 60.2% of the world's content market.
The CMS has a wide variety of blogging plugins, themes, sliders, galleries, and widgets to give you complete freedom in blog customization and creativity. WordPress has a low learning curve with a very easy to use user interface.
If you choose to create a WordPress blog to supplement the blogging needs of your Magento store, you will face the problem of maintaining two separate websites. You will, therefore, pay more for additional modules and have the inconvenience of hopping from one platform's backend to the other.
You can, however, use Magento plugins that integrate WordPress to your Magento installation. Extensions such as the free FishPig module will allow you to use one single theme or dual themes on both CMSs. It also has useful modules such as a single sign-on module or one that groups both your blog's and store search results.
Alternatively, you can use WordPress as a standalone blog for your Magento store. A WordPress blog on a separate domain can be linked to your Magento shop via a WordPress blog link. Consequently, you will have blog links on your header or footer. You can also integrate the website and blog via the cart to the blog module.
There are, however, many disadvantages to this practice. First, your visitors will not access your cart on the header while scrolling the blog. They will always have to click back to the Magento to make a purchase.
This can force some of your visitors out of the sales funnel. There are also other disadvantages for users, such as dual sign-ups to both websites and lesser search capabilities. This option will also deny your Magento store, the SEO benefits of an excellent blog.
Frequently Asked Questions
How can I customize my blog's layout in Magento 2?
Go to System > Configuration > Layout. Edit your design or content features then click Save. Go to System > Cache Management. Select Flush and refresh your site.
How can I create blog categories on my Magento site?
Access your admin panel then navigate to Content > Blog > Categories. Add a new Category using the available button, then click Enable Category.
How can I add my blog's link to my Magento store's top navigation menu?
Go to your Magento store's backend, then select Stores > Configuration > Blog. Choose the Category Top Navigation tab, then navigate to the Display Blog Link. Indicate your blog link in the Link Text tab, and then select the Include Blog Categories field to enable blog categories.
Conclusion
The benefits of a Magento blog extension or a WordPress blog are endless for your online store. Choose the method that will help you to post better content consistently to increase traffic to your ecommerce store. Study the practices of blog building to ensure that your business is reaping all the benefits of content marketing.
Related Posts: