Germaine Caprio, the founder of Majamas Earth, describes her ideal fabric this way: "Soft, comfortable, from a sustainable source, doesn't disintegrate after use." Since starting Majamas Earth in 1999, she has worked with suppliers to change her materials from rayon to more sustainable organic cotton and modal. Little Bamboo is used because of the questionable land use, pesticides, and chemical treatment in the fiber's production.
So far, the company has not used hemp or recycled cotton because customers tend to have difficulty in caring for those fabrics. On the other hand, recycled polyester is key to the signature contrast fabrics in Majamas Earth's designs, though Caprio is aware of the challenges of this material, too.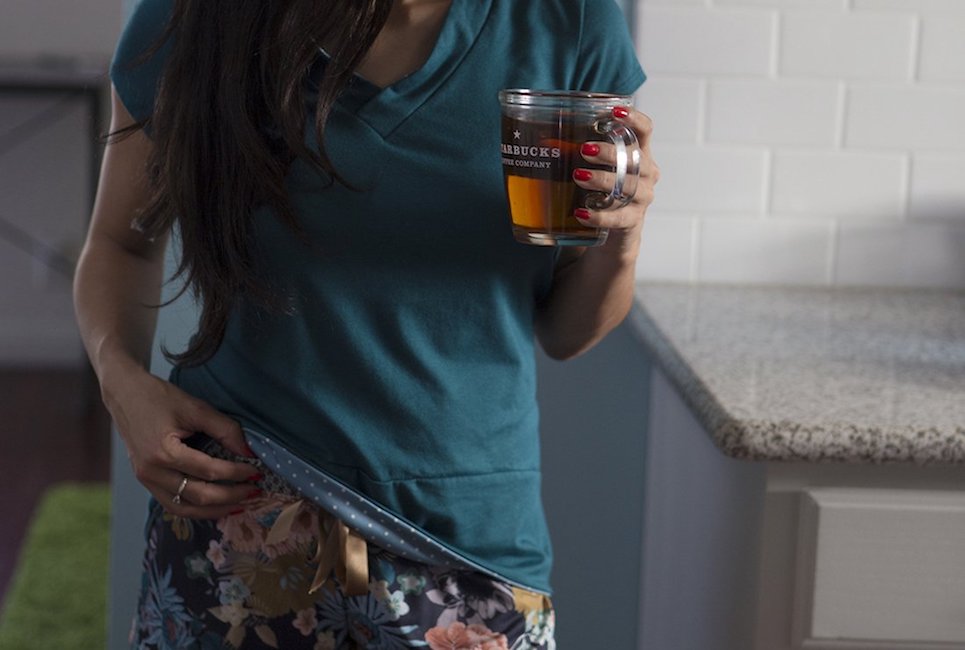 Polyester Pollutes The Ocean
Polyester is plastic. No matter its shade, weight, or purpose, polyester is made by melting plastic, spinning it into fibers, then weaving or knitting it into fabric. The material is used in clothing from luxury fashion to athletic apparel and everything in between.
Any time polyester clothes are washed, more plastic ends up in rivers and oceans. Most wastewater treatment plants cannot filter out the filaments released when synthetic clothing is washed. A single garment can lose almost 2,000 fibers. These are more numerous and longer-lasting than other sources of polluting microplastics: microbeads in personal care products and degradation of larger disposed plastics. Consequently, plankton die and algae suffer at the bottom of the food chain while fish, seals, and non-marine creatures exhibit low energy levels and organ damage from the absorption of plastic and the toxins used in its manufacturing.
Fashion Innovation
One fashion industry innovation for reducing the amount of plastics in waterways is to use polyester made from recycled plastic bottles. B Corporations such as Athleta, Patagonia, tentree, United by Blue, and others produce apparel and accessories from recycled polyester.
Want to learn more about B-Corporations? Listen to Change Creator's interview with Rick Alexander, their head legal advisor here.
Caprio describes the process for Majamas Earth products:
"The majority of recycled [polyester] comes from recycled water bottles and milk jugs. It takes some of those items out of the landfill, and it makes polyester. It doesn't use a lot of water to make. When we print on it, we use a heat-transfer process: take the print off a roll of paper, like an iron-transfer. Paper is recycled, cardboard tube composted."
Majamas Earth
When Caprio started her company, she was searching for comfortable pajamas for herself after giving birth in 1996. Finding nothing, she designed a nursing tank which was ultimately merchandised at Nordstrom. When the recession hit the maternity garment business, she diversified her product line to include all women and began selling items in Whole Foods Market.
This year, Majamas Earth will present its first offerings for men. Throughout its history, the company has manufactured garments and sourced fabric and trims only in the United States. In addition to a Shopify website, Caprio uses YouTube videos and a blog to face the challenge of educating consumers about the value of buying sustainable products:
"Americans demand a low price now. If I'm gonna make a profit, I have to make sure its a sustainable product, that it's going to last, making a product that people can wear forever. It's not about the quantity people buy, it's about the quality people buy."
Read more about Majamas Earth here.
Caprio describes herself as "on a mission to change the clothing industry." She is encouraged by Closed-loop processes encourage her as well as new garment industry standards in Europe and Australia. American designer and company founder Eileen Fisher's policy of reselling used clothing and remaking new pieces inspires her.
Caprio has this advice for aspiring entrepreneurs: "No matter what you're going into–app or a product or whatever it might be–make sure that you're not leaving that product for future generations to clean up. Whatever you're starting, make sure it's not going to a landfill. See if your product is going to be hanging around for 50 years…. Look at every facet of your business, and look at what your trash is going to be doing after you're done. It's more costly to do business dirty. I'm hoping that the clothing industry is going to go on the same path that organic food does."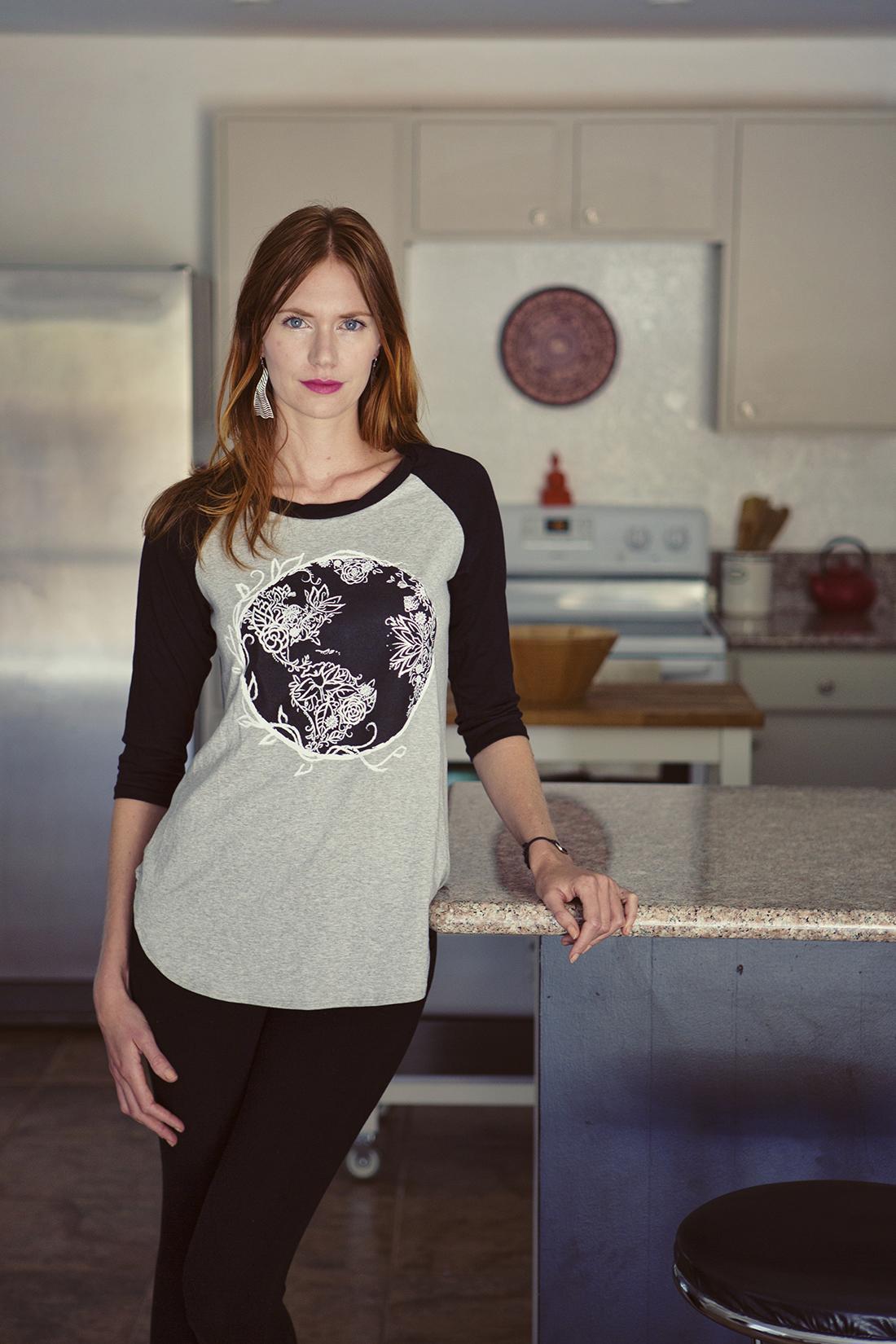 "It's so exciting to see so many people who want to change their industry. It gives me hope." ~Germaine Caprio, Founder, Owner, and Designer of Majamas Earth
You might also enjoy: