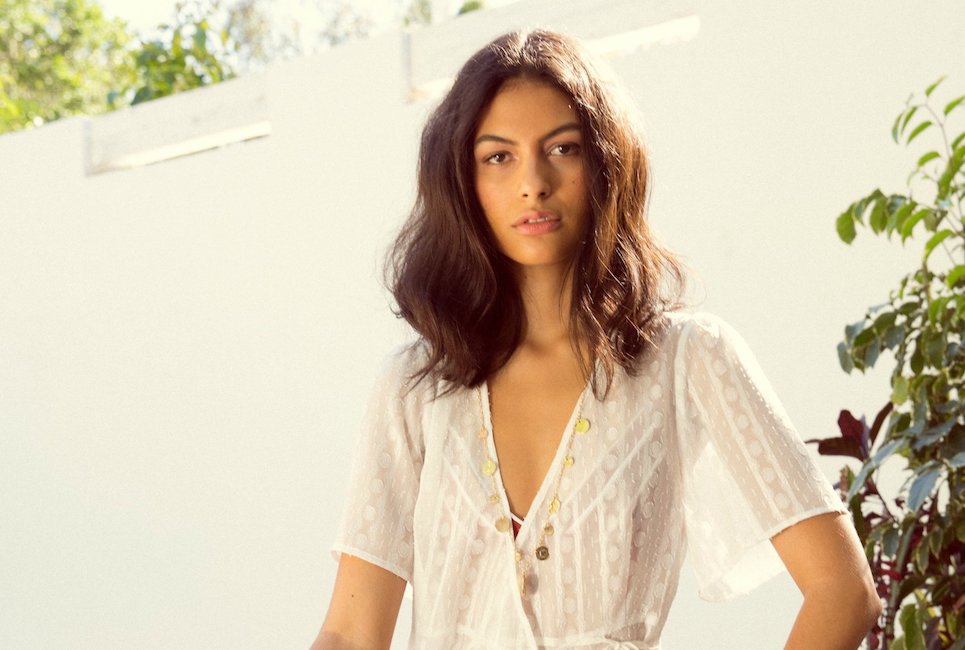 A bright green polyester jacket dropped as I watched a garbage truck stop at each house across the street from the train platform. The workers picked it up and threw it in the back of the truck. I must have sighed or winced because I found myself explaining to my fellow commuters,
"Fashion is the second most polluting industry in the world, second to oil."
How does fashion pollute?
Pesticides used in growing crops can poison farmers and harvesters and can seep into water supplies. Transporting raw materials long distances to factories by planes, automobiles, and boats can create environmental hazards. Further emissions and waste come from processing raw material into textiles. Petroleum is required to make the synthetic fibers nylon and polyester. Waste from fabric dyes and chemicals for tanning leather can become pollutants in water systems. Unless patterns are precisely designed not to, the cutting floor leaves tons of remnant fabric. Once a garment or accessory is made, transit from factory to distribution center to store adds to the environmental cost. If an item does not sell, is not durable, or goes out of style, it is often trashed like the jacket I saw from the train platform.
(More details on fashion industry-wide sustainability and social responsibility challenges are available in the 2015 White Paper from Fashion Revolution)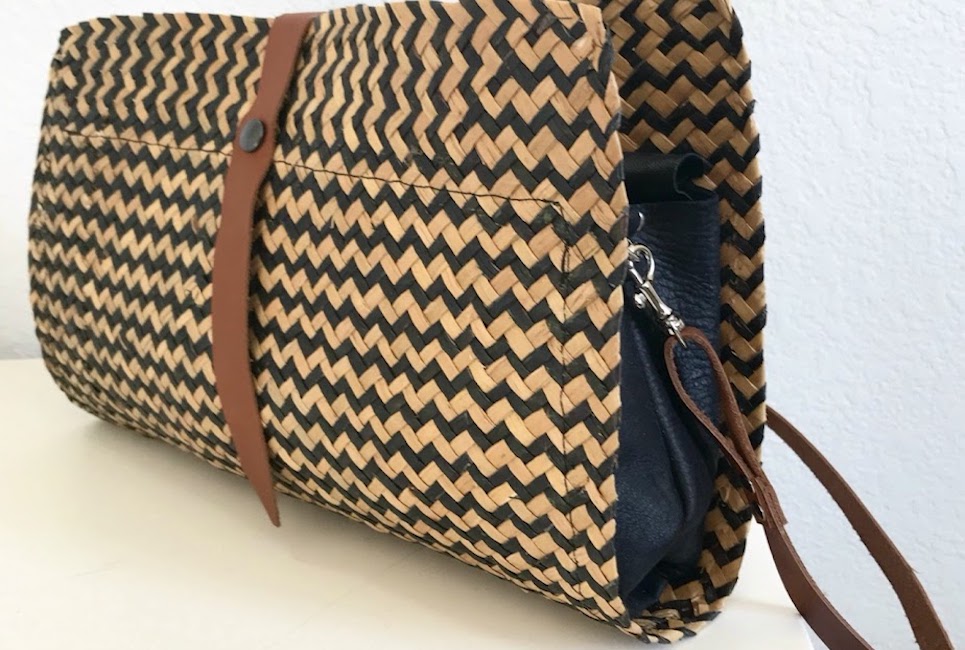 What can a consumer do?
While some large and small companies are reckoning with environmental responsibility at every stage of sourcing and production, what can a consumer do to avoid throwing away clothing? Charity thrift stores can be a beneficial option, but excess donations sent overseas can disrupt local markets in already strained economies. Some consumers have the skills to refashion their unusable apparel, but there is also a niche of entrepreneurs who will do this for them. Renee Jones, the founder of East and Market, is making a living through upcycled textiles and the added value created by customers' memories of the materials they send — visit them at their website.
Launched in April 2016, East and Market sells one-of-a-kind accessories and home decor made from recycled materials. Custom orders are welcome and have included materials ranging from a leather camel saddle to cotton baby clothes. I sent her two suede skirts I hadn't worn in three years and a couple of unneeded t-shirts: she turned them into zipper pouches I gave to my family at Christmas. I recently interviewed Renee to find out more about her business.
What were you doing before you started East and Market?
I received my BFA from University of the Arts in Philadelphia with a concentration in metalsmithing in 2005. After college, I worked for a jeweler, and after some time feeling unfulfilled and overworked, I decided to go back to school to get my masters in occupational therapy. Since graduating, I've worked as a pediatric occupational therapist full-time. I continue to work full-time in home health with children with disabilities in Colorado.
I was drawn to occupational therapy because of the fine motor aspects of it. I was intrigued when I found out that the origins of occupational therapy began with therapists teaching crafts to soldiers as a therapeutic and healing intervention. I know that for myself, the craft has allowed me to express myself and heal, so I didn't question the power it has for most people. It brought my art degree, my need for making, and my yearning to help people full circle.
Since high school, I have always made things, from jewelry to painting to weaving to knitting to gardening to cooking… I love it all!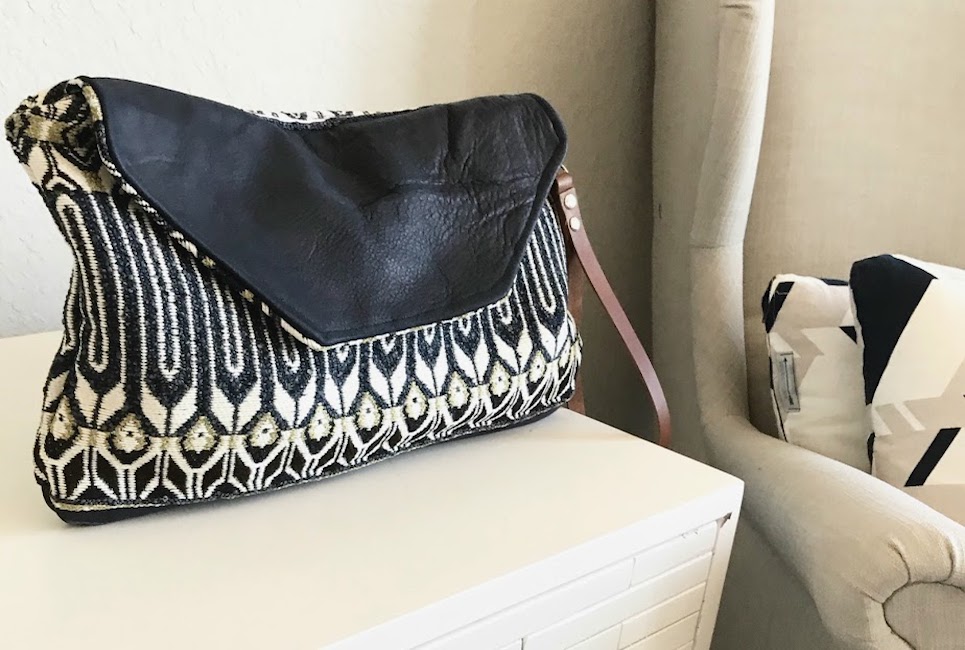 Why did you start your business?
I started East and Market as a way to express myself and remain grounded in my making while working a full-time at a job that sometimes (but not always) includes a creative element. And since starting, I have made so many changes to my mission and making!
At first, East and Market was going to be a fashion truck which provided clothing that I was sourcing from wholesalers. It only took me a few months to realize how wasteful this process was. I also found that some of the clothing that I was sourcing was poorly made and I couldn't even sell it. This was when I began using those clothes as liners in some of my bags.
At the same time, I was listening to an amazing podcast called The Spirit of 608 by Lorraine Sanders. She interviews and speaks about women who are forging the way in sustainable fashion and technology. Through listening to her, I took a hard look at my business and the waste I was producing. It was a shock! After about 2-3 months in business, I made some huge shifts and continue to learn and change to become as sustainable as possible. One such way was using second-hand materials to create handbags, which then led to me inviting people to send me their sentimental materials to have made into something special.
What are your top design principles?
As a business owner, I am very interested in using my brand in a thoughtful way to reduce my carbon footprint on the environment. East and Market specialize in creating beautiful handmade accessories and home decor. It is my mission to create handcrafted items using sustainable methods.
I promote sustainability by sewing with minimal to zero waste, reusing materials when possible, upcycling with second-hand materials and using remnant fabrics or cut-offs.
I enjoy creating handmade items from sentimental fabrics (pillows, bags, blankets, shirts….you name it!). I encourage customers to send me materials they have in their homes so I can incorporate it into their custom orders. I see this as a way to carry your fondest memories everywhere you go. It is a way to restore materials that are otherwise unused! It reminds us to treasure what we have and forces us to be mindful of our impact on the environment.
How do you balance the responsibilities of making your product and managing your business?
I find that making the product feels like a break from all of the other business responsibilities! Being a one-woman show means I am sourcing materials, making the product, testing products, managing social media, answering emails, doing some accounting work (yuck), networking, and being a photographer. It can feel overwhelming at times, but I have learned to slow down and only do what I can handle.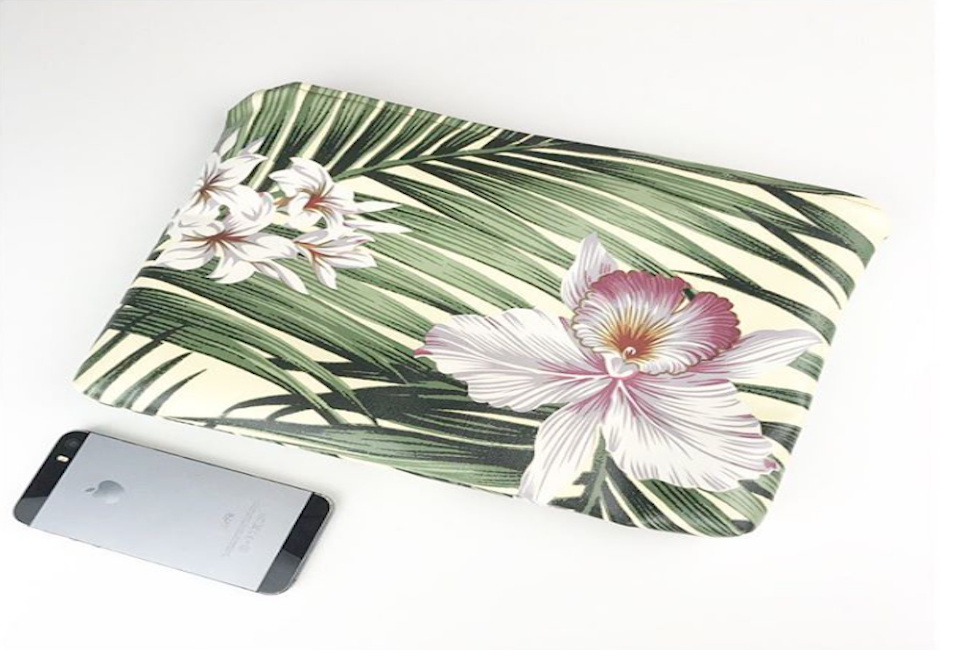 Where do you hope your business will be in 5 years? In 10 years?
In five years I hope to have hired a professional photographer! That would be a huge milestone! I also hope that my business will grow in the next 5 to 10 years so I can work the business primarily and occupational therapy part-time.
How do you define success?
My definition of success has definitely changed since starting East and Market. In the beginning, I thought that success meant sales, being busy, and getting a lot of social media followers. What I have realized is that success for me is being able to maintain my business to the best of my ability and increasing my skills to create products that people want and enjoy. It also means that I can have a great work-life balance. Success to me at this time in my life is happiness. Happiness in myself, my family and my work.
What would you say to a company that does not track the environmental cost of its production?
I guess what I would say would depend on their feelings and considerations about incorporating sustainable processes into their business.
If it was a business that was interested in sustainability I would say start with achievable goals. Small changes that can be maintained over time will go a long way. It may also help to list out daily/weekly/monthly/yearly waste. Make a sustainability plan, just like you would a business plan.
If a business voiced minimal or no interest in changes I may just suggest that they consider giving certain types of reusable wastes to companies or students that could reuse the material. A lot of people are willing to pick up materials.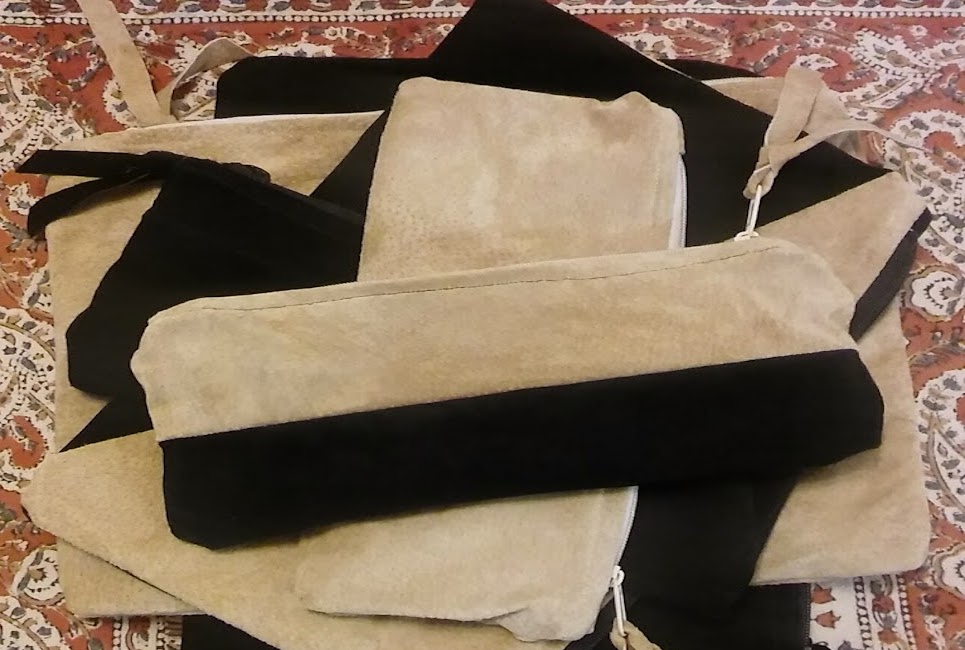 What would you say to a person considering starting their own social enterprise?
The first thing I would say is: Just go for it!!! Start as soon as possible because if you wait until you're "ready" you will never be ready. I have made so many mistakes and have learned immensely from all of those mistakes. They haven't broken me, they have made me more knowledgeable, more socially conscious, and ultimately happier with my business and my designs.
I would also say you need to go into it being flexible and open-minded. Embrace the positivity given to you but be especially open to the criticism. Embrace the criticism and find out everything you can about it; it will make you stronger as a business person and designer.
That Green Jacket in the Trash
I also asked Renee what she would do with the green jacket I saw in the trash. She answered with enthusiasm:
"Sounds like it would make a great tote because the material is durable and bright! I may also be interested in pairing it with some leather to see how the difference in color and texture would mix to make a cool clutch! I love creating new textiles!"
Follow them on Instagram: https://www.instagram.com/eastandmarket/