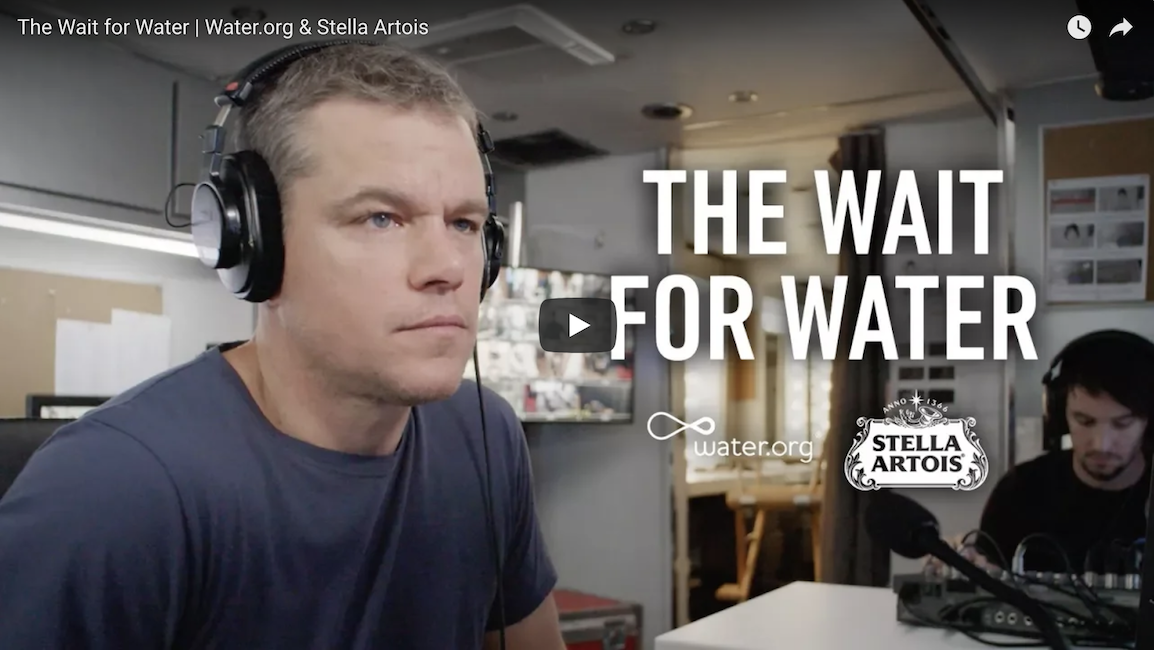 To scale impact of any cause you need smart marketing and a powerful story.
The people in this powerful video were going about their day, just as we all do.
Suddenly, their whole reality was jolted and thrown off course by a smart, authentic and conscious marketing video that packs a punch.
Personally, I love this video because it connects with people in a genuine way in which they can relate. It's effective at triggering empathy and is reminder we are all in this together.
"We don't have any water," said the waiter. "It will take about six hours."
People stood their confused.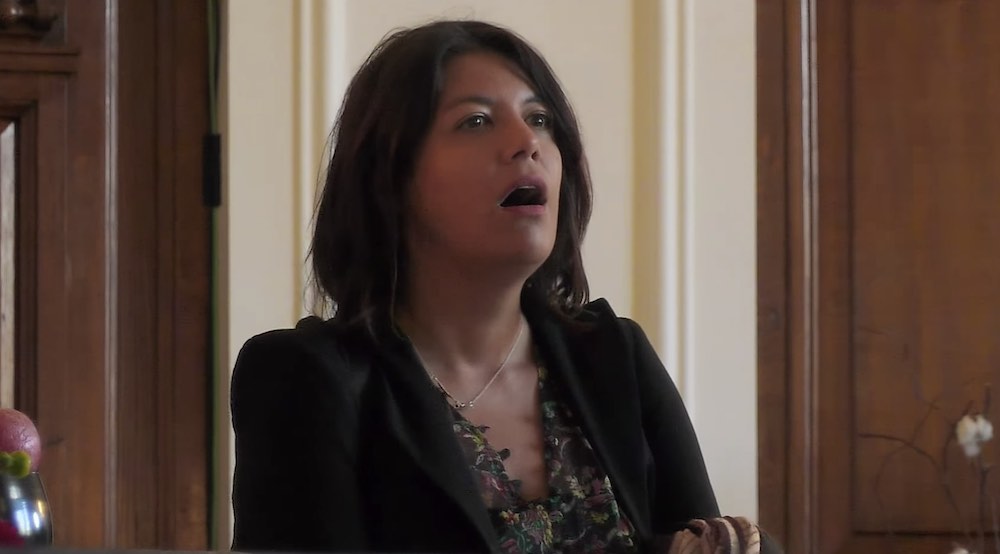 They said:
"My time is valuable."
"I'll go somewhere else."
"Water is expected."
People were really shocked by this to say the least.
Suddenly Matt Damon appears in a video and people are completely shocked – I mean who wouldn't be.
"Millions of people spend up to 6 hours a day just to collect water." Matt Damon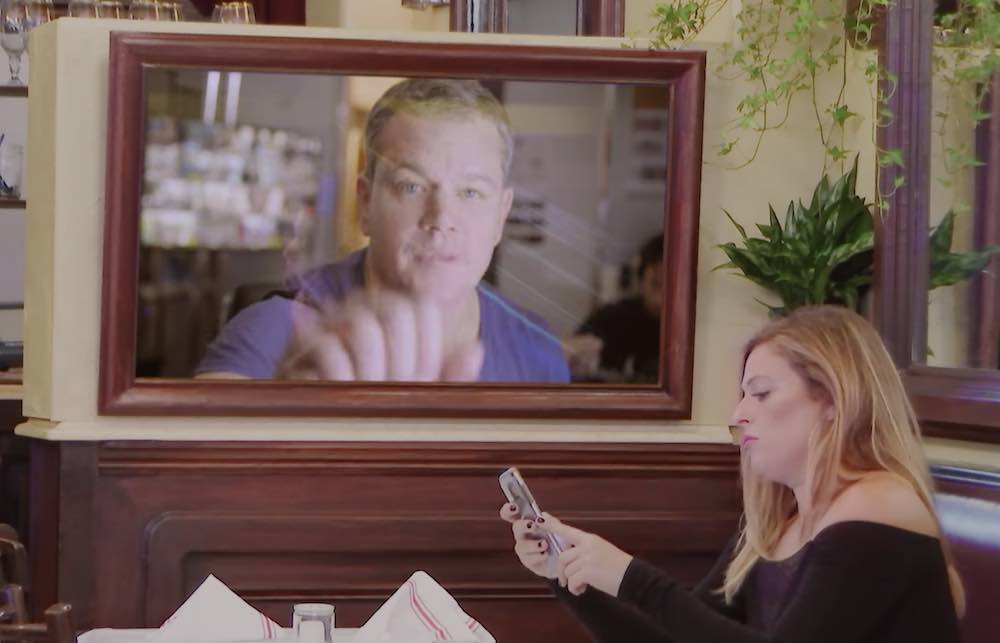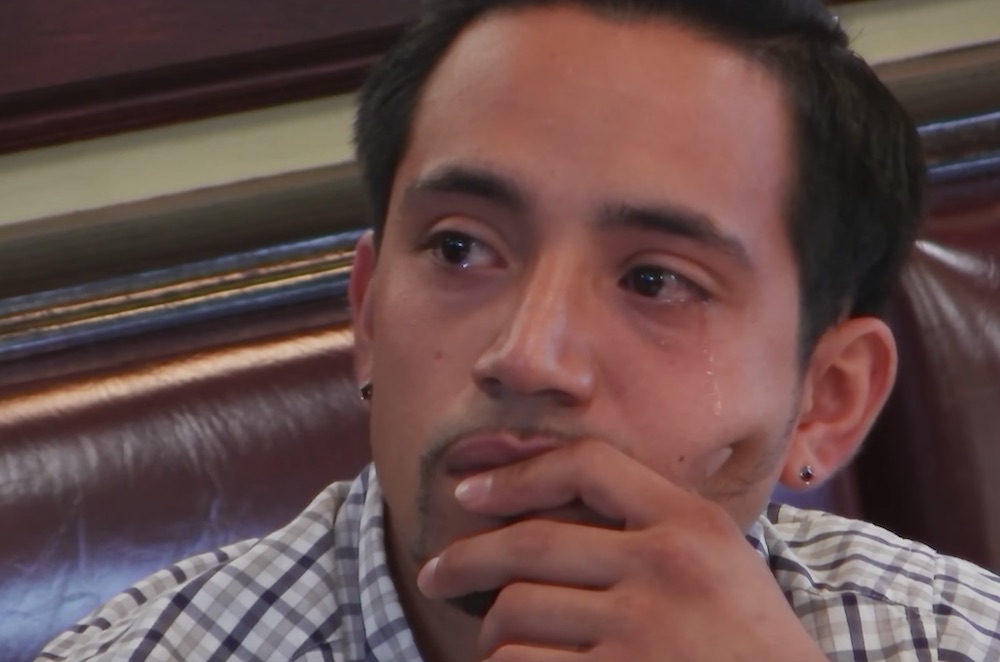 The Big Challenge
Water is important to all living things; in some organisms, up to 90% of their body weight comes from water. Up to 60% of the human adult body is water.
The scary part is that 663 million people still don't have safe water and 2.4 billion don't have a toilet. That's not all. The burden of collecting water falls on women and girls; about 70% of the responsibility in Sub-Saharan Africa is theirs. Globally, women spend 86 billion hours each year looking for a safe place to go to the bathroom.
Power Through Collaboration
Matt Damon (Water.org) and Stella Artois (delicious beer) decided to partner up back in 2015 to collaborate on raising awareness about the water crisis around the world and to provide solutions.
Their goal is to change 3.5 millions lives by 2020 with clean water.
They have already impacted over 1 millions lives!
Founded by Gary White and Matt Damon, Water.org pioneers market-driven, financial solutions to the global water crisis. For more than 25 years and across 14 countries, Water.org has transformed more than 9 million lives with access to clean water – giving women hope, families health and communities a future.
If you want to help someone get access to clean water you can get your own chalice!
According to their website, the purchase of a Limited-Edition Stella Artois Chalice helps provide 5 years of clean water to someone in the developing world. This year's collection features hand-crafted designs inspired by Mexico, India and the Philippines, created by female artists from each of these countries.
Stella Artois Limited Edition Brazil Chalice, 33cl
Stella Artois Limited Edition Uganda Chalice, 33cl
Stella Artois Limited Edition Cambodia Chalice, 33cl