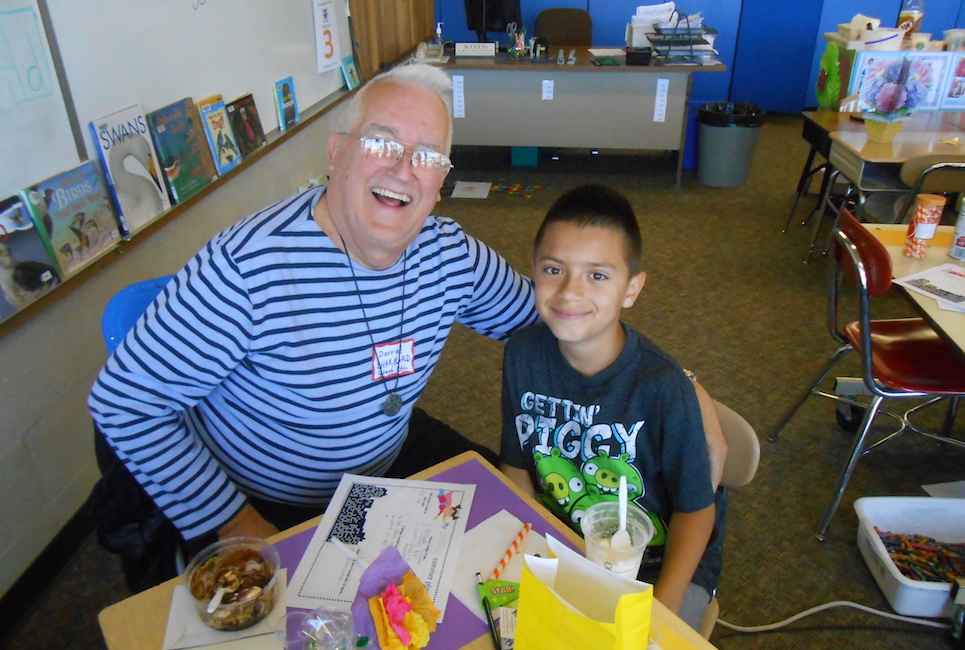 This article is brought to you by +Acumen
Not all Change Creators are social entrepreneurs right away.
There are many ways you can get involved and create sustainable change in this world.
Here is the story of Marc Mailhot, a teacher at Montgomery Village Public School in Ontario, Canada, who wanted to create positive social change in his community. And he did it all in his free time after school!
You see, you don't need to quit your day job to create lasting changes in a community. With some hard work, some good ideas, and a lot of dedication, you can build a successful social good business on the side, too. Actually, this is how many people start so that they can self-fund their work.
Bridging Two Generations
About 10 years ago, Mailhot and a fellow teacher, Lynda Brown, realized that despite advances in technology that were seemingly making communication easier, many students in their class had never talked to the senior citizens who lived next door.
"The age of the front porch, neighborhood barbecue, or block party were becoming relics of the past. We thought that was sad" says Mailhot.
So, he did something about it and created what would become GrandPals — a community initiative that connects generations of students, teachers, seniors, and community members.
That first year, the idea started with a simple action — bring students to the nearby seniors' center to play games and keep them company. It didn't take long for Mailhot and his fellow teachers to realize that they could make this activity a part of the student curriculum.
Now, this initiative has become a self-sustaining social enterprise that could possibly scale across Canada and into other countries as well.
"When we think about intergenerational programming, most people think about taking a group of kids to a nursing home and having them play cards and feel good," Mailhot says. "Or maybe, they'll meet regularly to bake cookies. GrandPals is at a different level— we're academically rigorous."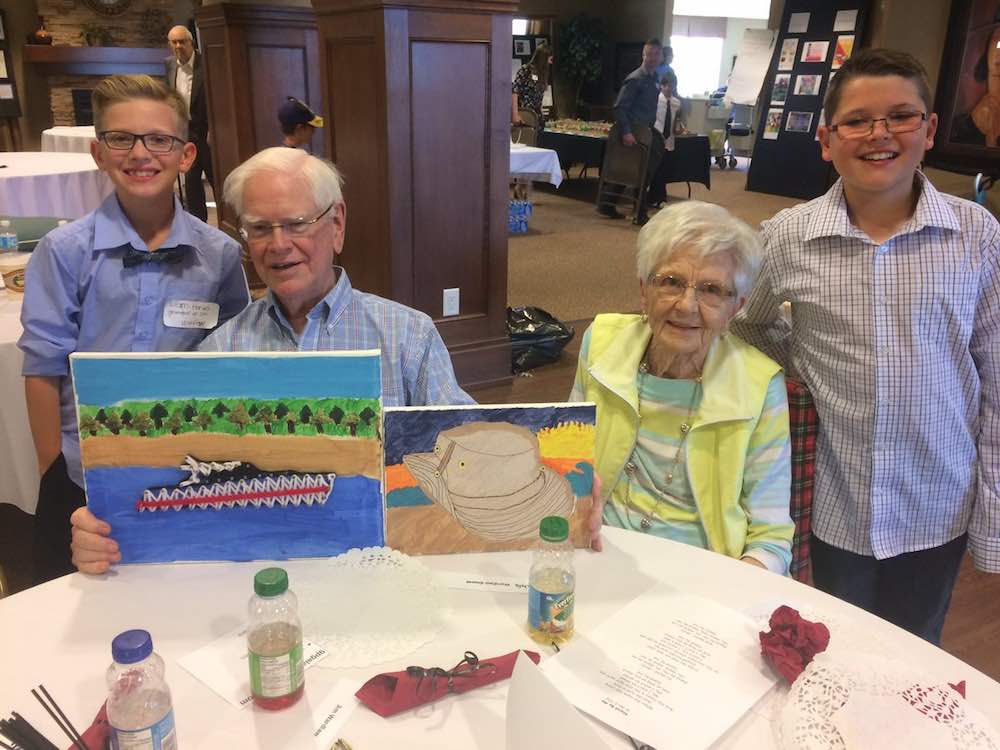 Storytelling and Community Building Benefits Us All
GrandPals isn't just social, it's about changing the community narrative and connecting generations together to learn new things and share ideas. The students go through a project-based curriculum where they can learn about their community, media literacy, technology, and social studies through the work they do with seniors.
The initiative culminates in an intensive research project in which students chronicle the life stories of the seniors they work with and end up with published books that are housed at the local museum.
"It's so life-changing. It's an amazing opportunity for everyone." Alyssa Curry – Student
Most recently, he's had many family members of older adults contacting him to ask how they can involve their parents or grandparents in the program. They know that social isolation can literally be deadly for senior citizens and they see GrandPals as a great way to keep their relatives engaged in something meaningful.
To help meet these demands, Marc has successfully attracted funding from the Ontario Ministry of Education, Ontario Ministry of Senior Affairs, Rotary Clubs, and The Clorox Company, and will soon be receiving a national education award.
It's amazing what one teacher can do! He would love to scale this initiative and introduce this into every community in Canada, but his lack of resources has held him back. Applying for all the grants he needed to fund this initiative by himself was exhausting to the point of burnout. He needed to find a real solution if he was going to scale this at all.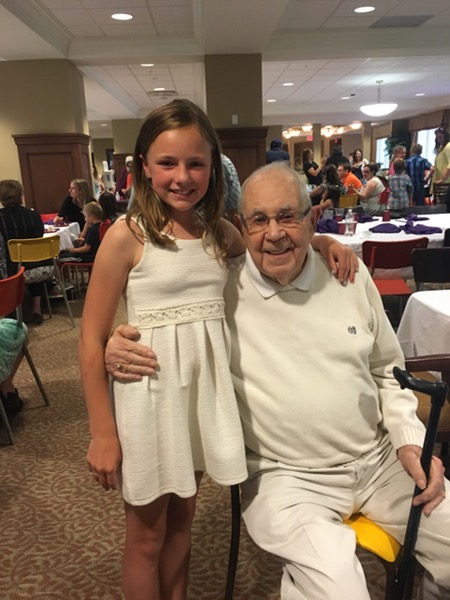 Why Building a Revenue Stream Just Made Sense
One of the many benefits of having a for-profit social enterprise is the continuation of the revenue stream. This makes the business self-sustaining and scalable, both of which Mailhot hoped would happen with GrandPals.
One of the resources Mailhot found so helpful was the +Acumen Business Models for Social Enterprise course.
There, he learned how to take earned revenue streams so he could hire a program manager and become self-sustaining. +Acumen is social enterprise platform that helps others through educational initiatives, one of which is their superb online courses.
"Learning about the different business models a social enterprise could have helped me think of new and creative ways to run my business without having to continually ask for money or fill out government grant forms," Mailhot says.
Looking at his business model in a new light, he soon came to the realization that seniors also want to be customers. He soon developed a new plan to take his curriculum and turn it into a series of eLearning resources that could not only be sold to other schools, but also to seniors who were looking for education on how to use new technologies.
"We want to encourage lifelong learning. Seniors were asking us to teach them skills like how to use Google Docs; it was a meaningful opportunity to create a solution that could fund the programing," Mailhot says.
Mailhot continues to further his education, taking advantage of programs from +Acumen and others so he can continue to scale his business.
He still has a great deal of market testing to do, but he's secured a government grant that will help him with some of the pilot testing for an eLearning course, so he's optimistic about that solution.
"This program stands as a bridge between social workers and educators. We have good data that shows it improves socio-emotional learning for all involved. Empathy levels go up. Students' and seniors' perceptions of their ability to make positive change goes up. Now, we just need to find a way to scale it and make it sustainable. The +Acumen course helped point us in the direction of business models that could work."
Want to get some more business model ideas? Check out these 4 awesome impact models in 4 Impact Business Models You Wish You Thought Of