How to Choose the Best Business Tools [2021 Picks]
Choosing the right tools and applications to assist you in managing your business is critical if you want to ensure success and prosperity.
There are a lot of unique and innovative tools, apps, websites, and programs that you can use to boost the overall image of your brand. Depending on the specific needs and intended goals of your company or business, you'll need to use tools that are catered to your exact business model and operational requirements.
One example of a primary software tool that many businesses use in order to further their efforts is CMS systems. CMS stands for Content Management System and there are various types of CMS software available on the market. A quality CMS tool can help you automate many of the everyday digital marketing and outreach tasks involved with your brand.
Given the fact that there are so many different business tools and software to choose from, it can be quite challenging trying to find the right solution for your needs. Luckily for you, there are several ways that you can narrow down which business tools would be most beneficial for you to use in relation to your brand. Before deciding on which business tools will be most valuable to the ultimate goal that you're trying to achieve with your brand, take some time to sit down and think about the areas that your brand needs the most help in.
For example, if you're having trouble capturing e-mail addresses for newsletter registration, you might want to consider using an email list building tool to improve your results from your email campaigns. There is an application, service, or tool for virtually any issue that you need help with as it relates to your business. By using the right digital tools and apps to assist with building your brand, you can save tons of time and money on manually completing the various tasks and errands that relate to your brand.
If you're serious about building a reputable brand, you'll need to use business tools to help you achieve the desired results that you want. Given how fast social media trends change and the increasing realized the threat of being censored online, business tools can also be used as a safeguard to protect your brand from unnecessary damage or scrutiny. No matter how complex or simple your business needs are, there is a business tool available that can help you solve it.
In this guide, we're going to give you an in-depth look at some of the best business tools available on the market. We'll cover all of the best software solutions and virtual options that you can use in order to boost the overall efforts of your brand or company. All of the tips included in this guide will help you determine which tools are best for your business and how you can use them to gain an advantage over your competitors.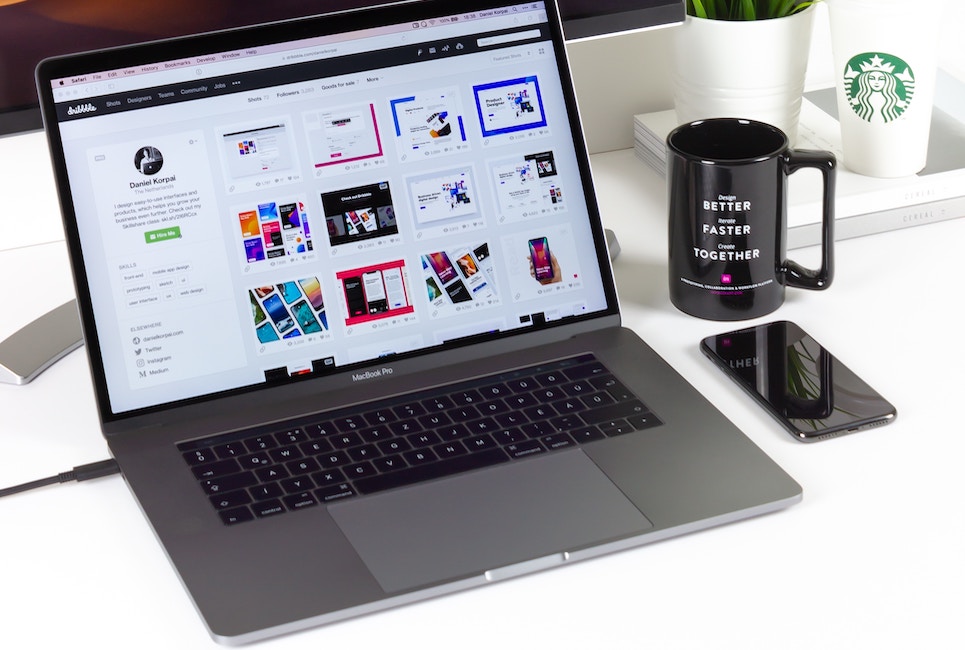 Deciding Factors When Choosing the Right Business Tools For You
There are several factors that go into deciding which business tools are right for you. This section is going to list all of those various factors and provide answers to how you can choose the right tools that will help your brand and team grow. Every brand and company is different so in order to maximize the results that you get with using the various business tools out there, you need to assess your needs on an individual basis. Continue reading to learn more about how you can mold the business tools that you use after how your brand operates.
Size of your brand
The size of your brand plays a huge role in figuring out which business software solutions are right for your brand with larger team sizes need access to software that will allow them to remotely collaborate on various projects and share important information related to the brand.
While there are a lot of business tools out there that allow teams to share conversations with their fellow colleagues, not all of them are designed to handle teams that encompass a large group of people. If you have a very large-scale business, you'll need to use a business tool designed to handle the workload and capacity that you're used to. Using a software solution designed for a small-scale business when trying to promote your large-scale operations can lead to various issues including outreach complications and general chaos.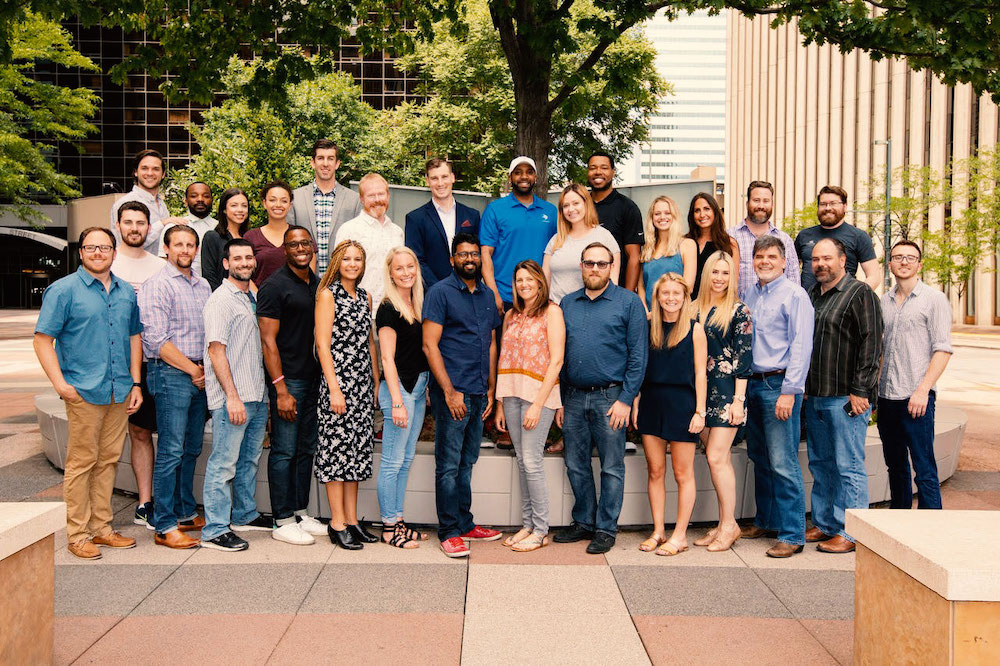 Define the Mission of Your Brand
This is probably one of the most important factors in selecting the right business tools for your brand. Deciding on a central mission or goal for your brand will allow you to implement the strategic use of the business tool that you choose in order to maximize the results you experience. If your goal is to drive traffic to your website in order to make conversions, you need to focus on using a business tool that is designed to help you make impactful marketing strategies that translate into revenue. If you simply want to get the word out about your brand, you may want to consider using one of the readily available social media automation apps which let you schedule your marketing campaigns and promotional materials.
Understand What Your Brand Lacks
By understanding the weaknesses of your brand, you'll be able to choose a business tool that can aid you in areas where you may lack vital infrastructure. This is one of the great things about software innovation in commerce and business in general, you have the ability to access powerful tools which allow you to effortlessly scale and automate your processes.
If you need help scheduling clients or booking vendors, consider using automated scheduling or booking management software solution. If you're having trouble keeping track of your inventory, use an inventory management software solution to help.
There is a business tool to help you find a solution to virtually any brand or business problem that you're facing, as long as you take the time to accurately assess your business needs, you'll have no problem choosing the right option for you.
How do I integrate new tools with the ones I already have?
Chances are if you own any kind of social media company or related business, you're already using a business software solution for your various tasks. One of the major issues that many brand owners run into is that of software compatibility when speaking about the tools they already use and the solutions that they plan to integrate into their current operation.
Not all business software solutions are created equal and while there are many out there which make it easy to integrate your current business operations into new software databases, not all of them do. That's why you see a large portion of corporate America using outdated equipment and software because it would simply take too much money, time, and resources to successfully migrate all old company data into new software systems.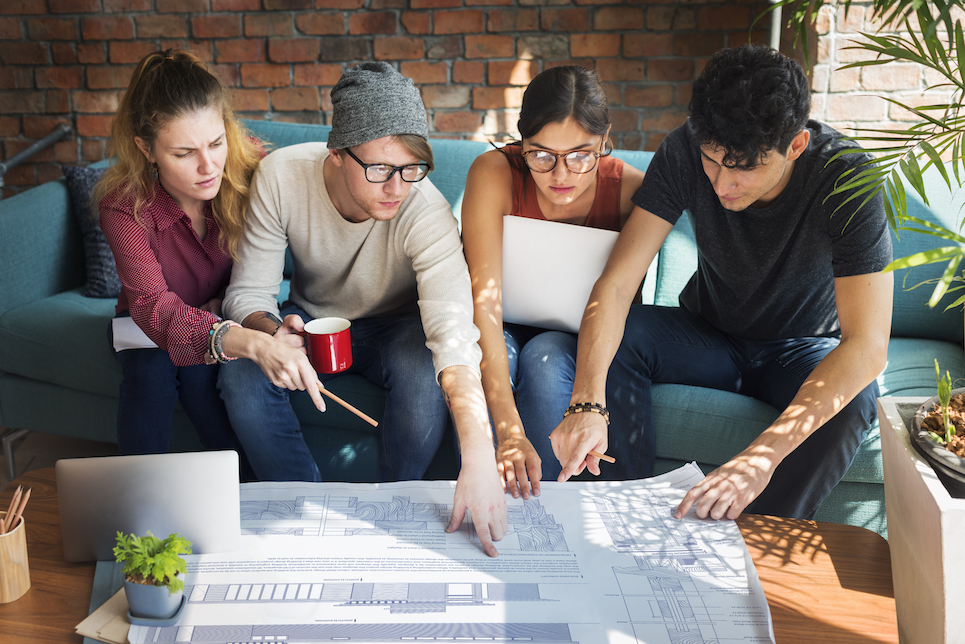 Your brand isn't exempt from this problem so it's important that you take into consideration software compatibility and integration before making a final decision to use a new software solution.
Seamless software integration allows you to increase the efficiency at which your brand operates, it also adds transparency and helps you make more informed decisions about the direction of your brand. That is why your new software should easily integrate with the tools your business uses most at the current moment.
These tools can include thing such as:
Accounting Software Solutions
Automated marketing platforms
CRM software
Analytics Software
There are several different business tool categories which all host a variety of various useful software options that you can use to further your business.
General business tools categories are as follows:
Content Management
Logistics Automation
Marketing Automation
Data Scraping/ Analytics
Accounting
Here, at Change Creator, we like to focus on a few key areas for tools (the ones we can strongly recommend and actually use!).
Our Tool Categories
Some enterprise-level software solutions feature all of the solutions listed above in one convenient package. These tools are typically designed for brands that are very large because they are very expensive to purchase and can be very difficult to maintain. When selecting the right business software, you should focus on the immediate needs of your brand in order to ensure that you can utilize the software solution you choose in an optimal capacity.
Every business needs the right set of software solutions to help them increase their efforts to use them for your benefit. You can even order a custom software solution for your business if you can't seem to find any commercial software option that fits your needs. For instance, say you adopt a CRM tool to manage contacts and sales: being able to add custom fields, filters, and tags in each stage of your sales process will help you manage your business the way you deem most appropriate.
Why Scalability is So Important
Scalability determines the ultimate level that your brand will be able to achieve, when you use software solutions designed for business, often times they are designed with a general idea about the size and scalability requirements of the businesses in which they were intended for. If you only plan on using a particular software solution for a limited amount of time or for a specific purpose, you don't have to worry about scalability as much. However, if you plan on establishing a business on a large scale, you'll need to ensure that the software solution you choose is able to meet your demands.
It's important to ask if the software solution you decide on will be a valuable asset in growing your brand. If the answer to that question is no, you may want to consider going with another option that will better suit your needs in terms of long-term brand goals. Software that is priced at a locked-in rate is typically designed for very linear uses and serve no real purpose for long-term growth. The software solution that you decide to use should come with flexible pricing and customization options that will allow you to adapt its function to your brand needs as you develop.
This is very important to consider when choosing the right business tools because you can easily waste money on software solutions that you only use for a few months before getting rid of them. Sit down and envision where you see your brand being in a few years, this will help you come up with a distinct set of features and functionality requirements that the software solution you choose to use needs to have.
Understanding How Software Solutions Work
You can have access to industry-leading software solutions but without an understanding of how they fundamentally work, you won't be able to experience any meaningful results. Some business software solutions require professional installation and regular maintenance in order to sustain their functionality. It's important to understand how the business software that you're interested in using actually works so that you can avoid interruptions with your existing operations. While some companies try to go for software solutions that are complex and offer an array of features, these solutions do not always provide maximum efficiency and effective results.
With business software solutions, less can sometimes be more and vice versa depending on the nature of your brand. Instead of drawing up huge checklists of must-have features that you want your business software solution to have, focus on the core aspects of your brand that you need the most help with and determine whether the software suits your business.
The all-in-one solution is a behemoth of a platform that's supposed to solve all of your needs and provide success for the business. But, just as success is not a straight path, neither are the tools to get there. Simple processes and a clean user interface with excellent customer support offer so much more for small businesses than clunky, feature-rich software that wasn't designed for them to begin with.
Once you've gotten all of the above-mentioned factors in place, you should be able to narrow down your decision to 1-3 primary software solutions to choose from. The good news is that many business software solutions these days offer a limited trial offer or free version allows you to test the software out before actually purchasing it. Try out each of your top contenders to see how they work before making a final purchase decision. If you buy an all-in-one solution and the direction or scope of your business changes, you are stuck. You are stuck because your marketing foundation will not allow you to adjust to the growing needs and changes that a company, like yours, has.
By doing this, you'll be able to better analyze whether the included software features meet your requirements and whether your employees will be able to work with the program without constantly needing assistance. The program that has the best user interface, integration, workflow, and accessibility will likely the best software solution for your brand.
Getting Your Business Software Setup
Once you've selected the right software solution for your brand, it's time to set-up the software to make sure that it's functional in real-world scenarios. You'll need to make sure that your entire team is able to effectively operate the software if you expect to gain any real value from it.
Use the following tips below when setting up your business software solution to avoid common issues:
Gather all the 'help' information you can find related to the software and provide your employees with the resources that they need. Check the website of your chosen tool for things like tutorials, webinars, help pages, and customer support contacts.
Conduct a training session where team members can come together to learn the basics and ask questions.
Consider designating one team member as the go-to person for the tool. This person should have an excellent working knowledge of the program, so other team members have someone to go to for help and support.
Email Marketing Tools
ConvertKit

ConvertKit is an email service provider that is specifically marketed towards bloggers, podcasters, and other businesses who are building audiences.
It was started by Nathan Barry who I was already a fan of, being a regular reader of his blog. For a brief moment, it was rebranded to Seva, until they went back to ConverKit. What's interesting about ConvertKit is how transparent Nathan is about the entire process of taking ConvertKit from scratch to making 30 thousand a month in 2015. Now in 2019, they have 22,000 active customers and doing over $1.3 Million in monthly recurring revenue. We are basically getting a front row seat on his journey to building a successful SaaS product. It's pretty cool since we get to read about both the highs and the lows.
I really like the ConvertKit's visual automation editor. It's a joy to use, especially when you compare it to some of the other automation editors out there. That's because ConvertKit makes editing each step in your automation workflow seamless. Let's say one of the steps in your automation is sending an email. With other services, editing the email will take you out of the automation editor and into a separate email editor page. This can cause you to lose context of what you were doing. With ConvertKit, everything is done inside the automation editor itself. So clicking on an email step will allow you to edit it inline. And you can also edit your forms in the same way.
Here are some ConvertKit articles you might enjoy:
GetResponse
GetResponse claims to be the easiest newsletter automation tools available, with a tonne of pro features. This is a big claim, especially as their prices are so competitive. The Polish-based company's global reach extends to 182 countries, and claim to engage over 1 billion subscribers every month! That's a lot of emails.
Feature-wise, they do boast a lot more than most other email marketing services. From simple A/B testing to custom landing pages; comprehensive design testing to video email marketing. The landing page feature, for example, is one-of-a-kind for newsletter tools, especially for one that offers so many customization options.
Another feature that's worth mentioning is their automation, allowing for advanced automated campaigns based on triggers/conditions such as sales or even location. Other tools offer automation, but most are not as powerful or user-friendly.
Check this out:
AWeber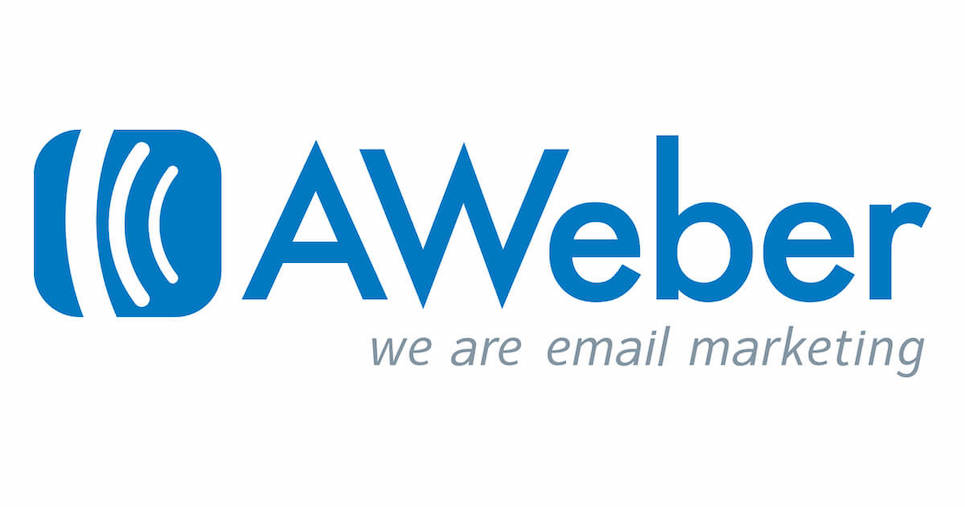 Launching in 1998, Aweber Communications is one of the most recognized email service providers out there, with over 115,000 customers. The foundation of their continued success is their highly-rated email deliverability and great customer support.
When you send email messages to your subscriber list, you want those messages to show up in your audience's main email inbox, not lost in limbo somewhere. But AWeber does much more than successfully deliver your messages. It allows you to control all of the important steps of the email marketing process.
From customizing your broadcast message to designing your opt-in forms, AWeber is one of the easier to use autoresponders on the market. They also offer useful reporting tools and business analytics to help marketers understand the details of their subscriber's activity.
Here are some Aweber articles you might be interested in:
More Email Marketing articles for you:
Sales Funnel Tools
Before you get started, check out our Ultimate Guide to Best Sales Funnels (With our top 6 recommendations).
ClickFunnels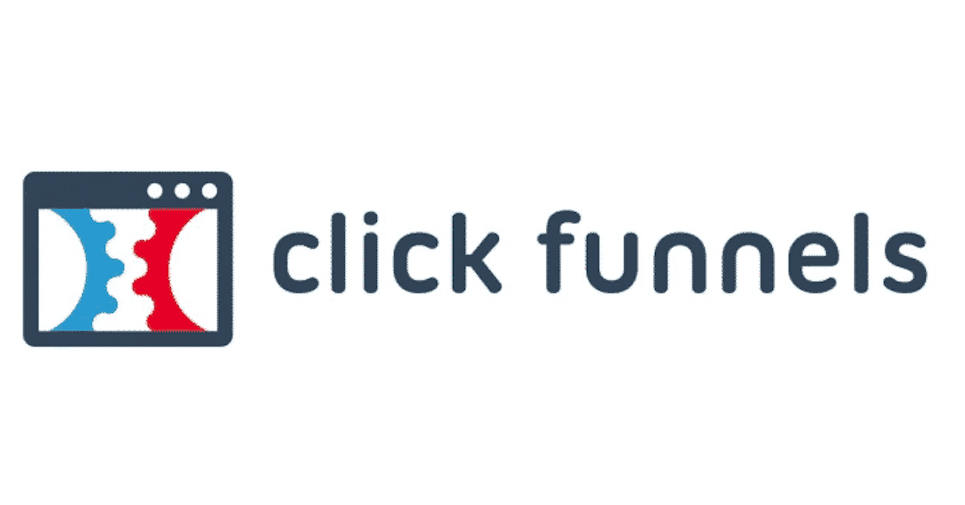 ClickFunnels was created back in 2014 by Russell Brunson and his team. Since that time, Russell has turned ClickFunnels into a $100 million a year business and they just crossed over 65,000 active members as of August 2018. At its core, ClickFunnels is a software for building sales funnels. With a bunch of added bells and whistles. You can use it to build things like Landing pages, Squeeze pages, Webinars, Membership sites and more.
ClickFunnels also gives you the ability to create virtually every type of sales funnel you can think of, complete with order bumps, upsells, and down sells. Plus, with the highest-end Etison Suite package, you'll even be able to start your own affiliate program (Backpack) and replace your email service with (Actionetics MD). Basically, you're getting everything you need to market and sell your products online, without having to hire expensive developers.
Here are some Clickfunnels articles you might enjoy:
Leadpages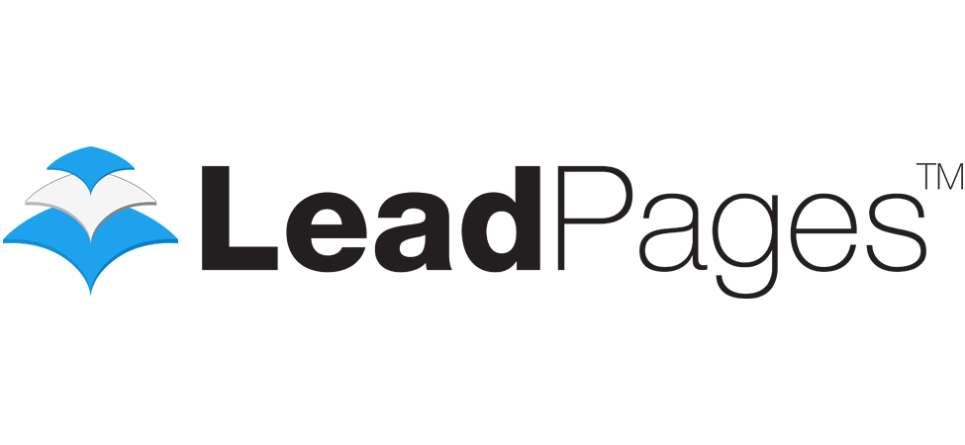 Leadpages is another great sales funnel software tool that we can recommend here at Change Creator. They have been a market leader since 2016 when they updated their page builder and remain one of the best online tools to creating and converting sales pages. With the easy-to-use drag and drop feature, and many ways to optimize, this could be the sales funnel tool promotion tool you've been looking for.
Although the page builder can be a bit sluggish, they are also known for making improvements and really listening to their over 6000 users to keep updating and improving the tool (which we really love).
Here are some of the key features with Leadpages:
Key Features
A/B testing
Change the published URL
Collaboration Tool
Drag & drop WYSIWYG editor
Edit landing pages any time
Email notifications
Form builder
Free subdomains
Heatmaps
Instant analytics & data
Lead-gen dashboard
Mobile responsive
Professional templates
Publish to multiple domains
SEO plugin
Social widgets
Support for video
Template Importer
For more information, check out these Leadpages articles:
More Sales Funnels articles and advice:
SEO Tools
SEMRush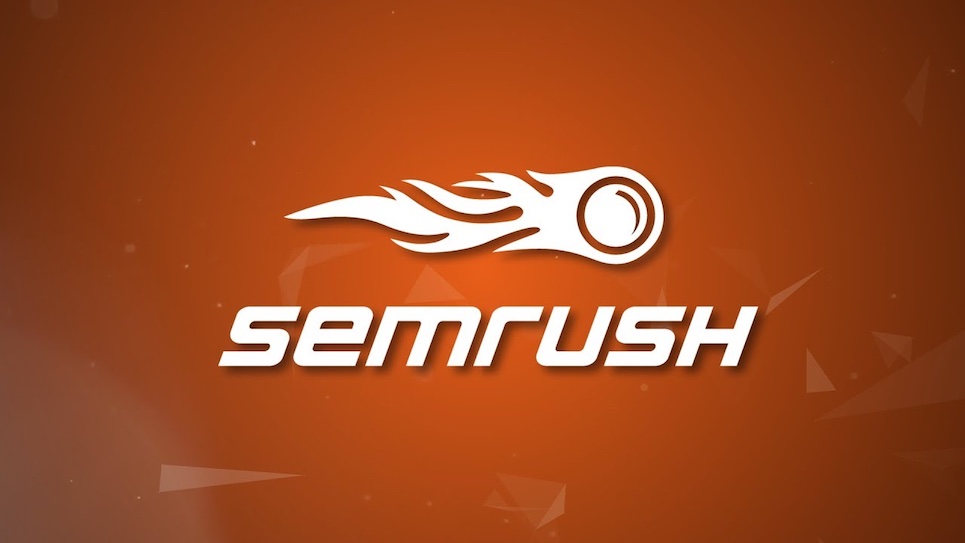 SEMrush is online visibility management and content marketing SaaS platform ensuring businesses get measurable results from online marketing. Trusted by over 3,000,000 marketing professionals, SEMrush offers solutions for companies in any industry to build, manage, and measure campaigns across all marketing channels. With 30 tools for search, content, social media, and market research, data for more than 140 countries, SEMrush is now a must-have solution for all companies serious about online marketing and promotion.
Check out these SEM Rush articles:
SECockpit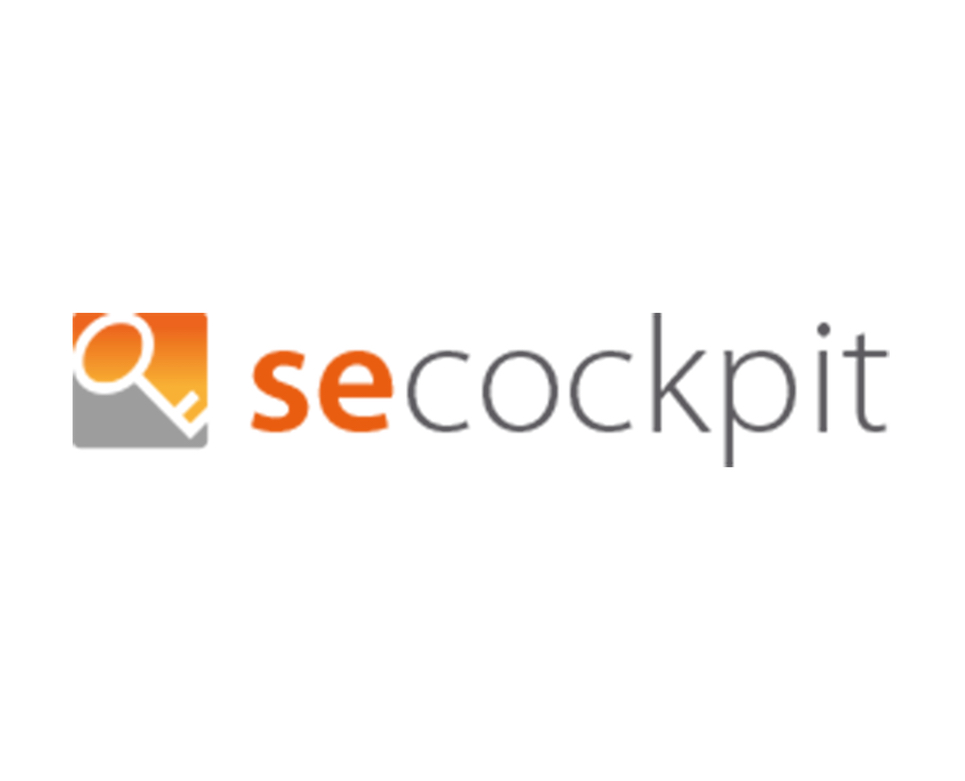 Another great SEO tool (my go-to tool) is SECockpit. If you are really dedicated to finding the best keywords, then this tool is for you. While this tool might cost a bit more than other SEO tools, it is far more powerful and offers more accurate (in my opinion) competitive scores (compared to Ahrefs), and can help you find those untapped keywords.
More SEO Articles to enjoy:
Ecommerce Tools
Shopify
When you're tech skills are minimal and you don't have the resources to hire a web developer, Shopify and similar ecommerce tools are a good pick. Feature-loaded, scalable, and offering numerous templates for different niches, Shopify stores are plug-and-play ecommerce. Ranking issues, clunky WordPress plugins, and URL structures that are difficult to modify can make increasing retention rates with on-site SEO tough, though.
Check out: How to Create A Great Landing Page On Shopify: 3 Amazing Ways to Sell More
Here are some Shopify articles for you:
Woocommerce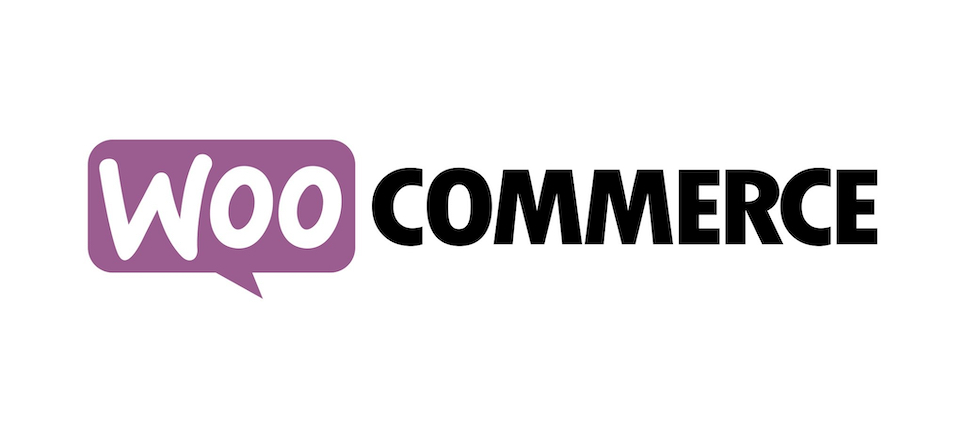 Many people swear by this WordPress plugin and if you have a bit of technical ability or a developer, you can turn your site into a powerful online store. You can install it for free, but there is a cost if you plan on using it. Of the things that stands out with Woocommerce is the top-notch shopping cart features. It also integrates with many other tools so creating a powerful online store, promotion, email marketing campaign is a breeze.
Shogun Page Builder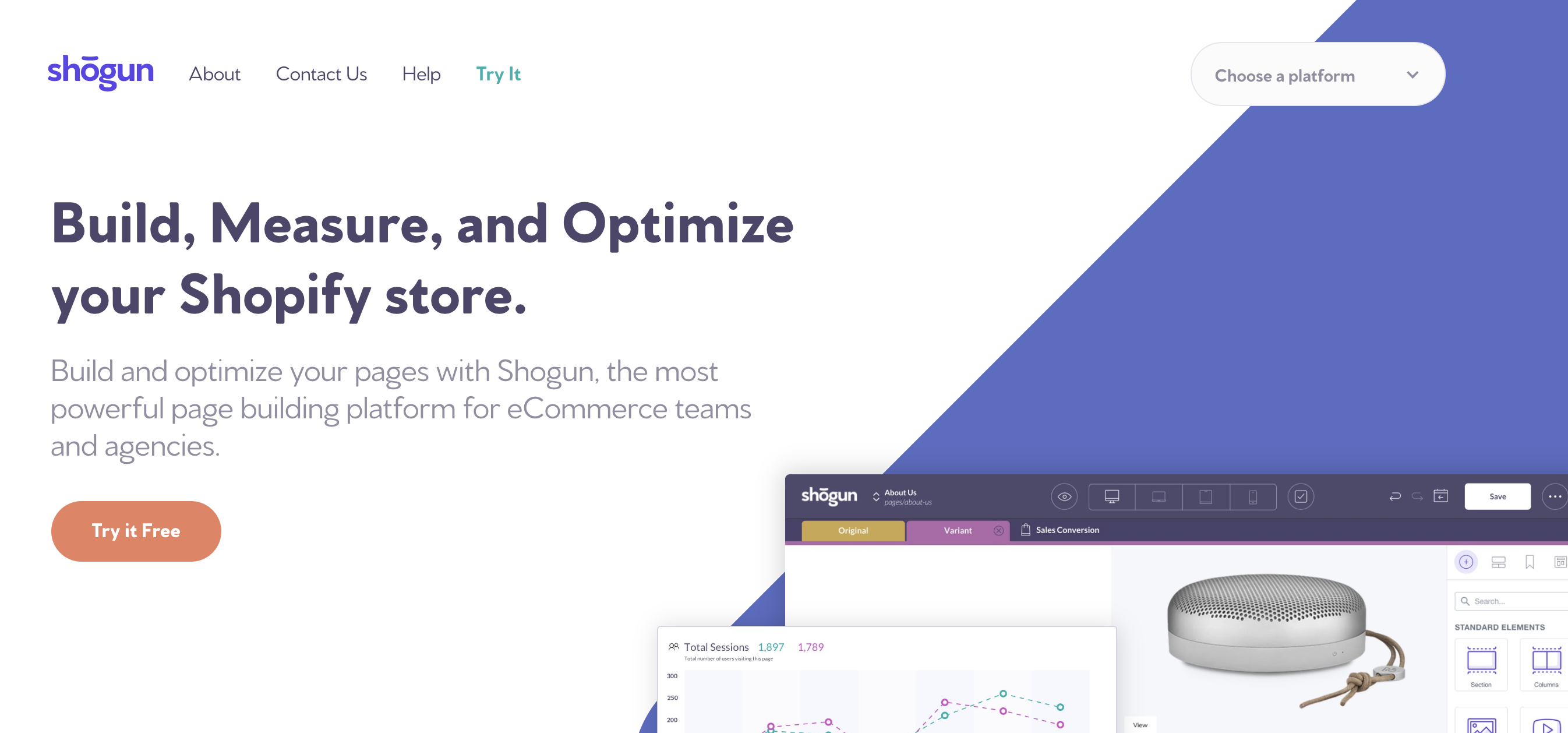 Shogun is an app that allows you to create attractive, custom-built pages in Shopify. You can use it with any of Shopify's themes, and it's built to be simple and easy-to-use. The pages are designed to be mobile-friendly, and you can preview how your page will look whenever you like.
Shogun also works with BigCommerce and Magneto, so if you're on either of those platforms, you'll be able to use it too. However, for the purposes of this article, we'll only be looking at the Shopify integration.
More Ecommerce articles for you:
Website Design Tools
WordPress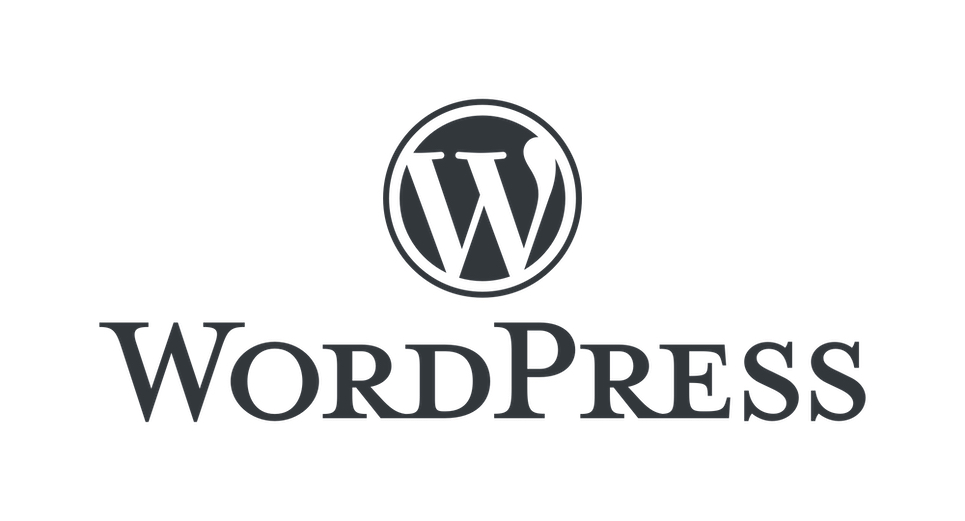 WordPress is an alternative way to set up and design your website, being rather different to the other offerings we've highlighted here because it's actually a content management system (CMS). The power here is that it is a simple matter to set up a website in minutes. Indeed, many web hosting packages include a one-click install of WordPress from their Control Panel, but even without that, WordPress is relatively easy to install.
Once installed, the backend for administration and management is very user-friendly. You can use the existing WordPress design templates for your website, but more likely you will want to download and install an existing free or premium WordPress template – all of which can be done with just a few clicks. Even if you would prefer to work with your own design, you can often do so using drag-and-drop functions, usually from a downloaded design with an in-built framework. This can allow you to create a professional-looking website without having to learn programming or coding at all.
Wix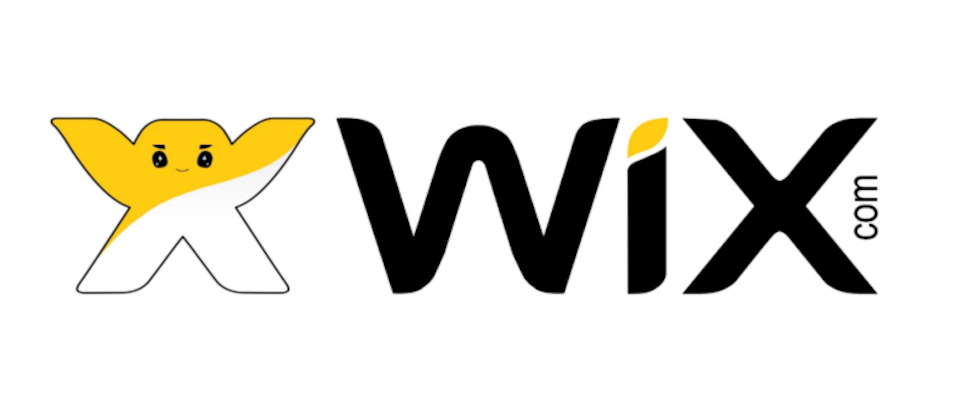 Wix is an easy to use site creator aimed at helping anyone get their business online. While it might not be as powerful as WordPress to create your sites, for many small businesses or individuals, Wix is a great choice. If you need a portfolio website, or just need to get online to start growing your audience, Wix is an easy editing tool that everyone can use (no technical knowledge required).
While we personally use WordPress here for our site, many businesses get started (or even keep) a Wix site with great success. Not known for strong SEO capabilities, however, you can still have visual appeal and create marketing campaigns to get people to your site.
Here are some Wix articles for you:
Here are more website design articles for you too:
Other Business Tools Recommendations
Now that we've covered all of the important information, it's time to give you some recommendations on different types of software solutions that you can use to grow your brand. All of the recommendations listed below come with various feature capabilities and functionality so keep that in mind when deciding on which one is best for you.
Asana
If you are looking to keep your team and projects organized, I can't recommend Asana enough. It not only integrates with other tools, such as Slack, but it's really easy to use and has a great interface. It is one of the project management tools we use a lot around here to keep our content strategies in place and to keep our team organized. You can easily assign others tasks, track or add to the calendar, add deadlines, and so much more. Highly recommend.
Things
Things is a powerful tool that keeps your personal task management simple but effective. It has enough features to be powerful but not so many that you'll feel overwhelmed. You can add tasks from anywhere, sync your calendar, and keep your projects organized with headings, due dates, and reminders. Yes, these are all features in almost every other personal task manager. But Things wins with a simple design that makes it one of the easiest and most effective task managers on the market.
RescueTime
The internet is filled with distracting puppy videos and addicting news feeds. RescueTime shows you where you're spending all your time online so you can optimize your schedule and operate more effectively. It even has features to block you from certain sites (like Facebook) and lock you out of browsing so you can rest your eyes if you've spent more than 10 hours online in a single day.
LegalZoom
Setting up your business doesn't have to be a huge headache. With LegalZoom, you can get your business established anywhere in the United States with a few clicks. LegalZoom will file all the necessary paperwork then send your business tax ID (EIN) as soon as your state approves it. You can also talk to lawyers about your specific business and get access to tons of free legal document templates.
Hotjar
What are your visitors doing when they get to your website? Hotjar makes it super simple to create heat-maps, user polls, and analyze your users' activity. You can even get video recordings of your users on your site! Hotjar is another staple that I install on every site when I launch because it provides immediate access to crucial user data from the start. Oh, and it's free.
Slack
Another tool we use a lot around here is Slack and for good reason. Not only is the free tool a powerful team organizer, it can integrate with Google Docs, Asana, and other project management tools to keep your team and life on track for greatest. With a decent search feature and analytics (see how many messages your team put out each week), this tool is great for small business owners or larger teams, and can scale with you too.
When it comes to team communications, you need to ditch email and text messaging. With email, the message gets lost within your overflowing inbox and text isn't searchable so you can't find that important message from 2 months ago. You can organize your business around topics, share files, and keep a searchable history of all the conversations across your company. Millions of people use Slack to simplify their communications including employees at Airbnb, Harvard, and Ticketmaster.
Wave.Video
Wave.video has everything you need to make amazing marketing videos with nothing but an idea. It includes a library of over 2.5 million videos and images, great templates, and 300,000+ music tracks. You can also resize your videos in a few clicks so they're ready for multiple platforms (including Instagram Stories, Facebook, and YouTube) without recreating them from scratch. And if you don't like the included videos and images, you can upload your own. Wave.video charges a monthly subscription that allows you to create unlimited videos.
Zapier
All-in-one software solutions are rarely the best option when you're getting started. Instead, get the best apps, software, and tools for your specific business type. Zapier lets you integrate all your business apps and create custom workflows so you can automate processes across your business. Zapier can connect over 1,100 apps and is used by big companies like Adobe and Spotify.
Teachable
Teachable makes it easy to publish your course, sell to new students, and manage existing students. Teachable is a hosted service so it's ready to go as soon as you signup. Course instructors have earned over $100 million by publishing their courses on Teachable. Teachable also has integrated affiliate marketing so other people can get paid to promote your course. It's used by individual course creators as well as institutions and businesses such as the University of Pennsylvania Law School and Intuit.
Basecamp
Official Basecamp site: "Basecamp combines discussions, tasks, files, schedules & chat in one place, making it easy to see what needs doing, where to find things, and what's going on". It is the easiest-to-use, all-in-one solution for managing projects for your business. The platform is incredibly intuitive which makes it easy to start using for most companies. The best feature might be its pricing. Basecamp is $99 per month for unlimited users, unlike most other platforms that charge by the user.
Conclusion: Which Business Tool is Right for You?
There are several factors that go into deciding which business tools are right for you. This section is going to list all of those various factors and provide answers to how you can choose the right tool that will help your brand and team grow.
Given the fact that there are so many different business tools and software to choose from, it can be quite challenging trying to find the right solution for your needs. Luckily for you, there are several ways that you can narrow down which business tools would be most beneficial for you to use in relation to your brand. This will help you maintain a sense of efficiency and progress with your brand. Every brand and company is different so in order to maximize the results that you get with using the various business tools out there, you need to assess your needs on an individual basis. Before deciding on which business tools will be most valuable to the ultimate goal that you're trying to achieve with your brand, take some time to sit down and think about the areas that your brand needs the most help in.
Use all of the information and tips included in this guide to help you find the perfect software solution for your brand or business. As long as you follow all of the instructions in this guide, you should have no problem implementing an effective, powerful, and automated business software solution that will help drive your company forward.