25 of the Best Marketing Strategies for Social Entrepreneurs: A Guide
Guide to the Best Marketing Strategies for Social Entrepreneurs 
When it comes to the best marketing strategies for social entrepreneurs, where do you start? It can be overwhelming to start marketing your business online, but we're here to help.
There are many ways that you can build a loyal audience online, start getting customers, and build online funnels that continuously bring in more customers. Let this guide be your starting point.
Questions to Ask When Developing Your Marketing Strategy
Before you begin designing your marketing strategy, you need to ask yourself a few core questions that will help you establish the overall direction of your promotional efforts. These questions should provide you with an answer to how you'll promote your brand, where you'll do it, who you'll share it with, and a lot more.
By coming up with a nice list of questions unique to the marketing aspirations of your brand, you'll be able to optimize your marketing strategy to achieve maximum results. Below, you'll find a list of questions and examples of how you can use them in order to help you develop an effective marketing strategy.
What is the goal of your marketing strategy?
For starters, you need to get very clear about the goal of your marketing strategy. You might be tempted to say, get new clients or sales BUT while that is true it's not usually going to help you create a successful strategy.
Instead, you need to understand your key triggers for getting clients and sales. What that means is, you should identify what events must take place to get YOUR key audience to become a buyer. A great example is when we buy a new car. A car dealer knows that a key trigger they have to address before someone will consider buying a car is to let them test drive it.
This means you have to know your audience well and what their objections usually are before buying. For example, if you're a newer brand in the first 5 years of business, one trigger might be to ensure they watch a specific video about why your company exists so you start earning trust. If they don't know you or trust you, they may be less likely to buy.
If you don't know your audience VERY well, you need to start talking to them and until you do know them well, you can create a hypothesis to test with your marketing.
What type of content do you plan to share?
The type of content that you share with your target audience is vital to your business's overall public image. It's important to cater your brand image to the distinct tastes and interests of your consumers in order to create marketing campaigns that cause potential customers to engage with your content.
Video marketing is a great way to provide a rich content experience to your audience while also informing them about important aspects of your products or services. Images are also another very effective form of content that is great for gaining engagement and interaction with your brand.
Before you start paying for any advertising or promote your business to potential customers, you need to have a solid idea about the content type and message that you'll be spreading to the world.
What platforms are you going to use to share your marketing content?
The avenue that you use to promote your content is very instrumental in ensuring that you reach the right audience and demographics. There are several social media platforms out there that you can use to promote your business or digital content however you need to devise a strategic plan about which platforms you'll use.
Different platforms like Instagram, Twitter, and YouTube give you the ability to reach a mass number of potential customers using different forms of media content. While many social entrepreneurs choose to tackle all of these various platforms at once, that is not always a wise decision as keeping up with all of the various postings will get tiring over time.
The best way to approach the various social media platforms out there is by focusing on one at a time, this will allow you to figure out which digital marketing strategies work best with different platforms and what type of content consumers interact with most on each platform. When you do expand to more than just one social media platform, make sure that you create usernames that are brand consistent so that your audience can easily find you on each platform.
What are the main interests of your target audience?
Figuring out the core interests of your target audience is crucial in ensuring that you achieve success with your digital marketing strategy. Simply promoting your business in a disconnected and disingenuous way to your potential customers won't garner the results that you're expecting.
Do some research about your target audience to find out what type of content they engage with the most. Create a digital marketing strategy that is focused on the core issues your audience is most engaged with, this will allow you to save time and money on advertising. There are a lot of great tools and platforms out there that you can use to make your marketing endeavors much less stressful and much more effective.
What is your marketing budget?
>Budgets are important to establish in the beginning stages of your marketing strategy online. Before you know it, you can end up sinking thousands and thousands of dollars into ineffective marketing channels. Have a clear budget and expect to spend some money on testing your sales funnels out, or testing your Facebook ads out. It can take some time (and some money) to find your right audiences and discover those messages that resonate.
Why do you need a marketing strategy as a social entrepreneur?
There has not been a better time for social entrepreneurs to grow their businesses because of how social networks have made everything so accessible. The use of a well thought out digital marketing strategy has the potential to increase the amount of traffic your website receives, attract potential customers, increase your annual revenue and much more.
If you plan to start a social initiative, you must be prepared to use digital marketing as the main source of customer acquisition and general promotion. Of course, communication and selling its impact should also be an important part of your marketing strategy! Telling the story behind your mission will help you stand out from the crowd.
You should always have a set of goals that you try to achieve with your digital marketing strategy. Those goals can be from increasing the amount of participation your brand receives online for people to subscribe to your email newsletter.
One of the great things about digital marketing is that you have total control over the creative part of your efforts. You always want to make sure that your promotional content separates your brand or company from its competitors within the market sector.
Here are some killer articles of marketing strategies to start: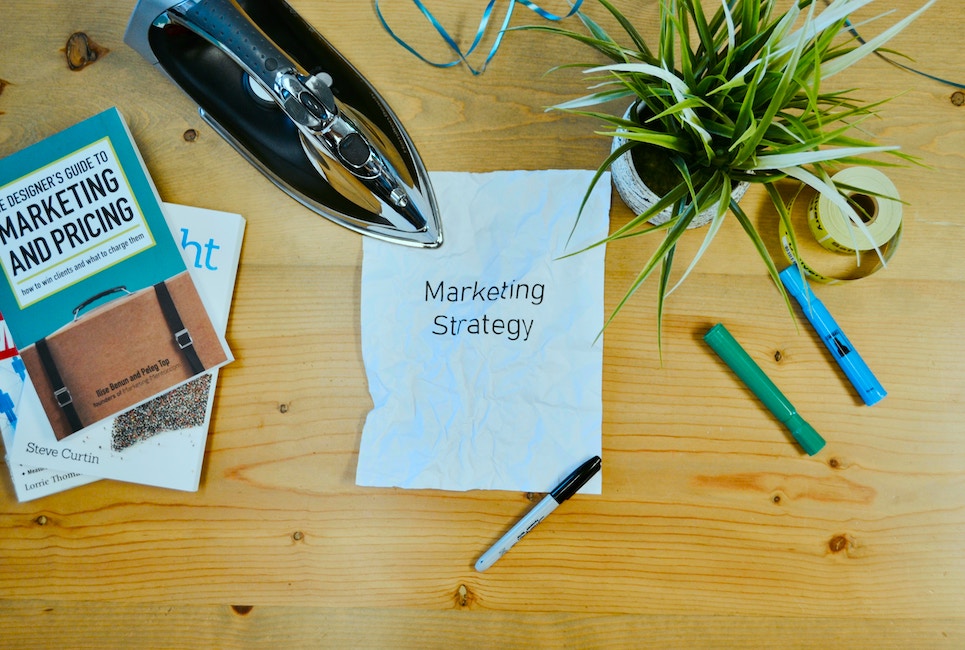 25 Digital Marketing Strategies to Build Authentic Customers
Here we go, this is a great place to start and grow your company. I have highlighted a select few of the 25 digital marketing strategies, then listed out the rest (with some helpful tips). Use these first few as the places to begin your marketing journey.
It can be overwhelming at any stage in the marketing process. We've been there at Change Creator and know how valuable it can be to take a step back and look at your overall plan. While I don't want you to become overwhelmed with all of these tactics, this is a great resource to keep handy so you can continue to go back and try new things.
Enjoy. Let's get into it!
1. Social Media Marketing: A Good Place to Start
Today's online consumers don't just want to learn more about you on your website, they will search Google, Bing, check out your Instagram account, your Facebook. We call this an omnichannel approach and at every brand touchpoint online that you have with your customers, you need to make sure your message and story are clear and authentic.
Why Social Media?
Social media has made it extremely easy to market and advertise your business or products online when compared to traditional methods of marketing. If you're trying to start a business or are in the process of beginning your new enterprise, this is the perfect time to be doing so due to the abundant array of free resources available to assist you in your efforts. Due to the sheer volume of marketing strategies, tools, and platforms available on the market it can be difficult trying to figure out which one is best for your intended purpose.
Leveraging social media exposure for your business or company has the potential to make or break your brand. Marketing and interaction are crucial elements of social media so you need to find the right balance between effective marketing strategies genuine customer impact if you expect to see any real results.
Without a solid marketing strategy to follow, you'll basically just be posting to a non-responsive audience. That's why it's critical for you to establish unique marketing techniques that will allow you to connect with your audience on a personable level.
One of the primary benefits of using social media to promote your company is the fact that there is no money required upfront in order to begin. This is the sole reason for high market saturation in various industries, traditional marketing avenues such as television or print require large amounts of money to blast out to the public.
This guide is going to help you understand the fundamental elements involved in developing an effective marketing strategy for social entrepreneurs. We're going to cover all of the important facts that you need to know in-depth so that you'll be able to conceptualize the perfect marketing strategy for your company.
Some proven tips for improving your social media reach:
There are several marketing techniques and strategies currently used by many large companies that have been proven to be an effective means of gaining new customers and retaining the ones you already have. While there are several proven marketing strategies that you can use to boost your social media presence, you'll always want to customize your strategy to fit the industry and niche that you're competing in.
Tip One = Be consistent in your marketing and branding online. 
The best way to build a stable marketing strategy that pushes your social efforts forward is by maintaining focus, clarity, and originality. Commerce markets and various industries across the world are experiencing high levels of competition like never before which is why it's so important for you to develop a marketing strategy that sets your company or business apart from the rest. The very success of your business will largely be determined by the social impact that you're able to achieve by using your marketing strategy.
No matter where you begin your marketing efforts online, having a consistent brand and marketing strategy will go a long way. Make sure your visual brand is consistent, your tone, your voice — how you speak to customers along the way matters. People should instantly recognize that this is your company speaking to them on every social media outlet.
Tip Two = If you're just starting out, master one social media channel first. 
A lot of mistakes we see social impact companies making when it comes to digital marketing is trying to do it all. If you are going to compete with the larger companies online, you have to be smart and strategic with your efforts. Social media is a great way to get noticed, for people to find you but if you try to master more than one channel (in the early days) you will surely get lost in the shuffle.
To figure out what social media channel you should focus your attention on, here is a short cheat sheet:
Instagram
Instagram marketing is really great for brands with a lot of visual appeal. Sustainable clothing and fashion brands do well here as people love the stories behind the products and of course, the products themselves. Make sure you have a clear brand strategy and post every day. You can also have product giveaways, special events, and use the Instagram stories to create more interest.
Facebook
Having a Facebook business page is great for many companies that want to begin to attract new customers and share their content. If you are going to go with Facebook as your primary channel, it's good to have a plan of action on how you are going to attract the right supporters. For smaller social impact companies, having a dedicated Facebook Group that gives a lot of value to your customers might be a good way to build loyal fans.
It's a good idea to build authentic likes and supporters from the beginning. If you are thinking of investing in any Facebook marketing campaigns to get more supporters, make sure you are targeting those people who will become customers. Many companies think that casting a wider net, opening up to all countries, and likes will help them get more likes (and it can) but you really don't want that.
Facebook strategies should be all about engagement. How active are your followers? Do people leave you 5-star reviews? Do people watch your videos? The number of followers doesn't mean anything without engagement!
Twitter
Twitter can be a powerful social media tool for connecting and spreading a message. Today's Twitter users engage on this platform to keep up with the trending topics, the news, and get the latest deals, offers, special event notifications from brands they love.
Twitter can also be a very important tool for live events, where people can share their images, updates, and check-ins with others while they are there. Make sure you use hashtags properly and keep updating your Twitter feed enough to increase engagement and get followers. Twitter can also be a great way to connect with others in your industry for podcast interviews.
Snapchat
While this not be one of the first channels you think of for business efforts, Snapchat is proving to be an interesting platform to reach a lot of people. If you have a new, hip brand and want to hit that younger demographic, Snapchat could be a way that you do it. Advertising on Snapchat is still relatively cheap and if your content suits the fast-paced, visually stunning format of Snapchat, you might want to give this a try.
2. Clearly Define Your Audience
The first and most important step in creating your digital marketing campaign is figuring out who your target audience is and what they're interested in. when researching your target audience, it's important that you answer a few key questions about their behaviors and lifestyle. You might also want to check out these buyers' mindset articles:
It's important to ask questions that are open-ended so you can get them talking. This means you should get on Skype, Zoom or the phone with people you think are your audience and talk to them live.
These are the critical questions that you need to answer when doing demographic and psychographic research about your target audience:
What is the biggest challenge they are facing (related to your category) right now and what steps have they taken already to overcome it?
What places do they visit often? By finding out where your target audience hangs out the most, you'll be able to get an up-close glimpse into their daily lifestyle habits and interests. This will allow you to create a digital marketing strategy that directly targets your core audience's primary interests.
How do they consume digital entertainment and content? Figuring out which devices your target audience primarily uses to access digital content and the type of content that they interact with most is very important in the creation of a successful marketing strategy in general. By finding out if you're audience interacts with pictures more than videos, you'll be able to optimize your content approach to fit their unique taste.
Why does your audience consume the type of content that they do? By figuring out the goals that your audience is trying to achieve with the type of content that they seek out, you'll be able to provide personalized content that provides true value to your audience. This is also very important because it gives you the opportunity to have a realized glimpse into the actual people behind the analytics and engagement metrics that you see.
What do you have to provide to your audience? People want to feel like they can gain something from the bands and companies that they interact with. You need to have something valuable to offer your audience whether it's some sort of exclusive digital content, life coaching, or physical products. Establish a purpose and something of value that your audience can connect with in order to promote higher rates of interaction and retention with your customers.
3. Use Content Marketing: The Most Powerful Way to Build an Audience
The type of content that you share is arguably more important than all of the other previously mentioned steps. The type of content that you share is what your audience sees first as a representation of your brand or company, thoroughly vetting your digital marketing material will help you establish authority in your industry and build quality relationships with your audience.
Do market research about your target audience to get an up-close view into their daily habits and overall lifestyle choices, this will help you gain a better understanding into the type of content that you need to produce in order to get the advertising results that you expect.
Engagement analytics are an essential factor in creating meaningful and lasting relationships with your followers. Large audiences and highly engaging content are great ways to gauge your overall digital marketing success however there are other metrics that you should pay attention to, here are some additional metrics to watch for in 2019 alongside your current metric results:
Reach. Post reach is the number of unique users who simply view your content. How far is your content spreading across social? Is it actually reaching the user's feeds? In the face of ever-changing organic algorithms, tracking reach is arguably more important than ever.
Clicks. This is the number of clicks on your digital content, company name or logo. Link clicks are critical toward understanding how users move through your marketing funnel. Tracking clicks per campaign are essential to understand what drives curiosity or encourages people to buy.
Engagement. The total number of social engagements split by the number of impressions. For engagement, it's about seeing who interacted and if it was a good ratio out of your total reach. This sheds light on how well your audience perceives you and their willingness to interact.
Hashtag performance. What were the hashtags that you used the most during your postings? Which hashtags were most associated with your brand? Or what hashtags created the most engagement?
Content Marketing 101: Where Does Good Content Come From?
Choosing the right creative direction and captions for your brand's digital marketing campaigns can seem a little bit overwhelming. To find the perfect balance between consistent content promotion and quality creatives, you'll always have to adapt your digital marketing approach to the current trends within the industry. The pressure is certainly on brands in an era where an estimated 50% of social media users say they'll unfollow a brand that's overly promotional. Additionally, 41% of users say they'd unfollow a brand that shared too much irrelevant content. (Read study here)
To help narrow down the specifics of what you should be including in your digital content let's start with 2019's social trends and best practices. Let's look at some of the ways that you can go about creating original digital marketing content for your audience to interact with.
One of the toughest challenges to digital content is coming up with new and fresh ideas on a day-to-day basis. A study performed showed 36.7% of marketers said their top struggle with creating visual content was doing so consistently. (Read the study here) This shows how important highly-visual content is to marketers and the people they want to reach. That's why building content themes is a great approach to sectioning out your content. Instagram is one of the premier channels to use visual content.
Customers expect nearly instant responses and interactions when they engage with a brand in 2019, but providing meaningful services or products that cater to their lifestyle is also very high on the priority list. Your brand will need to become familiar with networking on a regular basis if you plan on experiencing any real results from your marketing campaign.
It takes effort to ensure conversations or engagement opportunities aren't left unattended. Through social media, you gain respect and credibility as a brand by just being present and talking to your audience. That's why social customer care is so important to brands wanting to increase audience awareness. It's all about engagement.
It's important to make it clear when your brand is available to speak with and engage with your audience so that you can optimize the rate at which you establish lasting connections. Most analysts say that posting in the late evening is prime realty for ensuring that your brand gets in front of the eyes of as many people as possible.
But if your brand isn't there to communicate, what's the point of posting at the "preferred" time anyway because it will only begin to cause a lack of trust in regards to the representation of your brand as a whole. Instead, try to ensure your social media or community managers are available and ready to answer any product questions or concerns when you tweet or post. It's smart to learn the best times to post on social media, but it's just as critical to engage after posting.
Here are some amazing Content Marketing articles to get you started: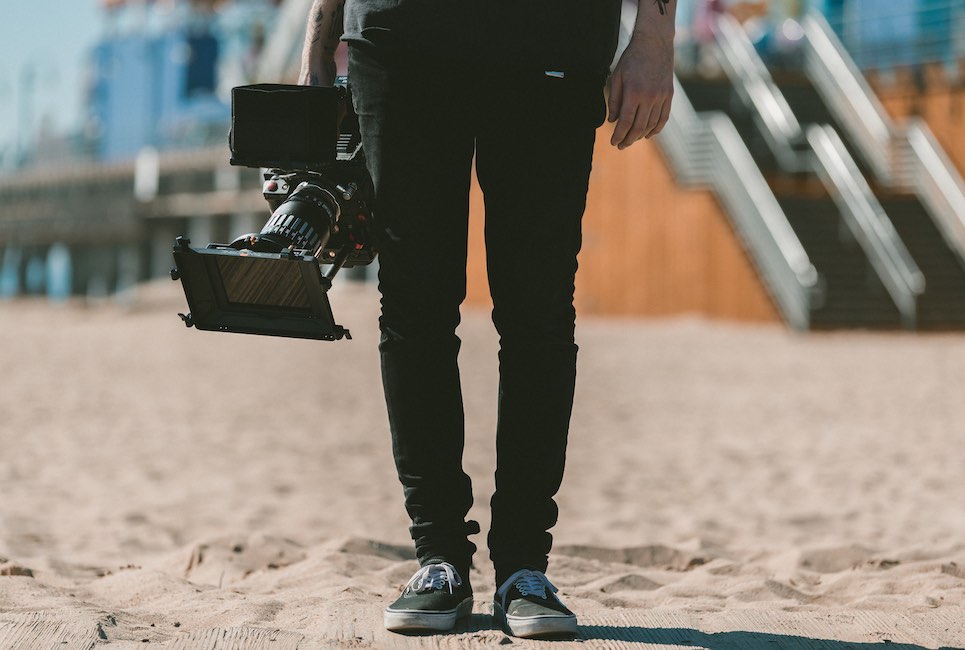 4. Invest in Video Marketing
Are you great at photography, videos, or writing? Certain platforms lend itself well to certain content types. For example, photos are great on Instagram, long-form videos on YouTube, articles on Medium. But this is a minor point because social media platforms are evolving to provide almost every type of content nowadays.
Here are some great examples that you can use when thinking about the type of visual content that you create for your brand's digital advertising spots:
Brand statement
The kind of language that you use on various social media platforms will help establish a sense of trust with your audience. If your customers visit your Instagram page and see a caption that reads entirely differently from the caption language used in your Twitter posts if can cause some skeptical thoughts. Maintain a consistent brand image and voice to ensure that your customers trust your company.
Use of emojis and other fun creatives
People want to feel like the brands they're engaging with are up to date with the latest trend going on in the world. Using emojis is a simple yet very effective way to establish a personal connection with every customer that you interact with via social media.
Hashtags
Hashtags are also another fun and easy way that you can create a sense of personality for your brand when marketing your various products or services on social media. As a social entrepreneur, the way that you interact with your audience is paramount so don't miss out on easy opportunities to take your brand to the next level.
Interacting with your audience 
Make sure that you choose someone who is responsible and trustworthy to run your social media profiles. The last thing you want is a rogue employee or business partner trying to sabotage your brand's image by posting gross or offensive content online. Keep a close guard around who has access to your social media profiles and the type of content that they post. This will allow you to ensure that every customer gets a personalized experience that is representative of your brand's all-around image.
Brand consistency
All of your social media profiles don't have to have matching content however they need to maintain some sense of uniformity in terms of how your brand is represented and the type of content that is promoted. Establish template captions for commonly posted material and content on your social media to cut down on any confusion associated with the direction of your brand when dealing with various team members.
Here are some more amazing resources for you:
5. Paid Marketing: The Ins and Outs
While many beginning social entrepreneurs try to focus on finding a low-cost marketing solution for their brand, paid search advertising can provide a great boost early on. Even though organic digital media marketing is a great way to establish an online presence with great ROI, these channels are becoming increasingly ineffective without some sort of paid marketing investment.
There is a slew of proven techniques and methods you can use to create an efficient digital marketing strategy that gets the attention of your audience. Before you create your digital marketing plan, you need to have set boundaries and definitions in relation to how you want your brand to be portrayed on social media.
Facebook Marketing: Should You Give it a Go?
Facebook is essentially a "pay-for-play" network for advertisers, with organic reach plummeting in recent years. However, this marketing channel provides a superb audience targeting for paid advertising campaigns, which is one of the most important aspects of a solid paid strategy.
Paid search advertising is still an incredibly effective method for social enterprise marketing.
Behind any successful search advertising campaign, there is sure to be excellent keyword research. Before you pour money into PPC-based digital marketing efforts, identify what your target audience is likely to search for. A high-quality keyword strategy is critically important for content marketing, SEO, and social media as well.
With highly-targeted campaigns on Google or Bing, you can gain new business quickly without spending your entire advertising budget. A successful social enterprise combines appealing to the cause your target consumer supports and offering the products that resonate with their needs and wants. Warby Parker is a wonderful example, they attract busy, cash-strapped millennials with quick, easy and affordable eyewear options, and then seal the deal with their impactful social initiatives.
What do you want to accomplish with your paid search campaign? Where do you want visitors to land when they reach your website? Conversion goals help you track your success and measure the impact of your social enterprise. After you define your budget, write excellent ad copy, and devise a targeting strategy, it's time to implement your paid advertising campaign. However, this doesn't mean your work is over!
For effective social enterprise marketing, make sure you use data, analytics, and insightful metrics to learn what works and revise your campaign accordingly. These can include lead capture forms, getting phone calls, or completing an online purchase through an e-commerce platform. You could follow the best social enterprise practices and support an amazing cause, but if your product doesn't appeal to your market, your business won't gain traction.
Now that you're familiar with all of the important steps that are involved with creating your digital marketing strategy, it's time for you to put your knowledge to the test. Begin by defining your audience and their interest in relation to how your products or services can be of benefit to their lives. Once that's established, begin creating content centered around the very ideals and principles that you found during the process of research your target audience. As long as you follow all of these tips, you will be able to create a stellar digital marketing strategy in no time.
Here's a great interview from Facebook Marketing Guru Rachel Miller on How to Get More Engagement and Amplify Your Facebook Marketing Efforts: Rachel Miller: How to Get More Facebook Engagement (interview)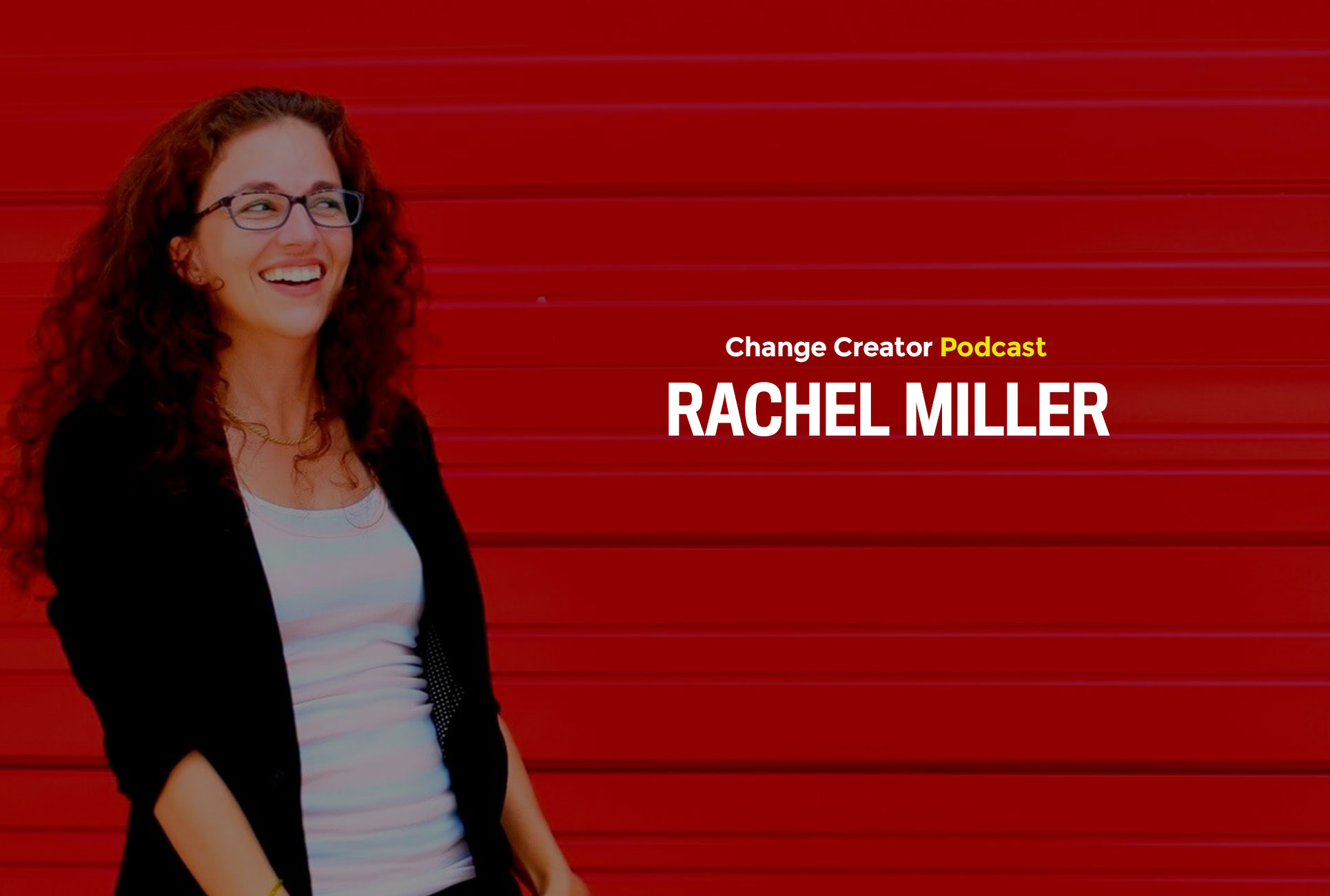 6. SEO: Organic Search Marketing
70-80% of users ignore paid ads and only focus on organic results.
The most rewarding results are from organic. Paid marketing has its place, but organic results are like putting up flyers for your business that never get removed.
Building organic traffic to your website can be a great way to build incoming leads and buyers to your website. If you are going to invest any money into a digital strategy online, SEO or search marketing can be a cost-effective way to do so.
We all know how powerful Google's search engine can be to finding relevant results on any product, brand, topic out there. Google makes it their mission to give users the best results in any category.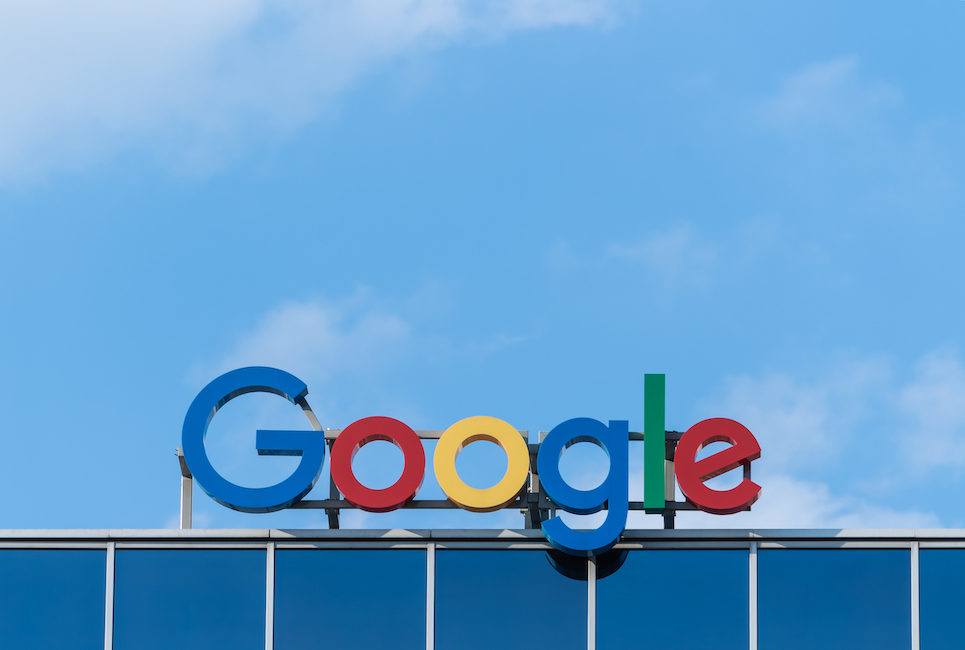 Here are some SEO articles you will enjoy:
If you have a business, knowing how to get to the top ranking spots in Google can be a windfall. Here are some basic SEO or search marketing tips to get you started:
Create User-Generated Content
If you want to build more content, but don't have the budget to hire writers, editors and produce a blog, why not invest in some user-generated content? Get customers and fans to write reviews, comparisons, and articles for you.
User-generated content is also a great way to build your social media channels out. Have people share photos, tag you, and use that content on your website or other social media channels. The more people engage with your brand online, the easier it is to get others on board.
Your Blog
A blog is a great tool to build organic traffic and can get you an amazing ROI on your efforts. Today's buyers do their homework online. They will read your articles, and interact with 3-5 pieces of content from your company before making a purchase. Having a blog can help establish your authority and expertise in your area.
Blogs have been rated as the 5th most trusted source for accurate online information.
In the early days of inbound marketing, blogs were not as popular, but today most companies have a blog! If you want to build lasting, authentic relationships with your customers, a blog is a great start!
47% of buyers viewed 3-5 pieces of content before engaging with a sales rep. (Demand Gen Report, 2016)
"Your blog should include content for all stages of the funnel. While top-of-the-funnel content is likely to draw in new people, more middle-of-the-funnel content will start laying the foundation of working with your organization or considering your product" (Impact, Blogging Strategies.)
Use Long-Tail Keywords
Today's Google searchers are not just searching for one or two-word phrases, but questions, sentences, and longer phrases in order to find the results you are after. There are many benefits to using long-tail keywords (search terms with more than 4 words) including being able to outrank the larger companies, having search terms that connect directly with your audience, and getting better SERPs as well.
7. Email Marketing
Email marketing is one of the best tools to monetize your efforts online. If you can't sell to your list, then you really need to rethink your product! But where do you start?
Create a valuable 'free gift' or download that provides immense value to your audience.
Get people to sign up from your website or promote your free gift via email channels.
Create an automated email series that leads to an upsell or product offer.
There are many email marketing tools out there — Make sure you choose the right one for your stage of business and budgets. Migrating to a new tool might be worth it if you are building a list, so do your research!
Here are some more resources to check out: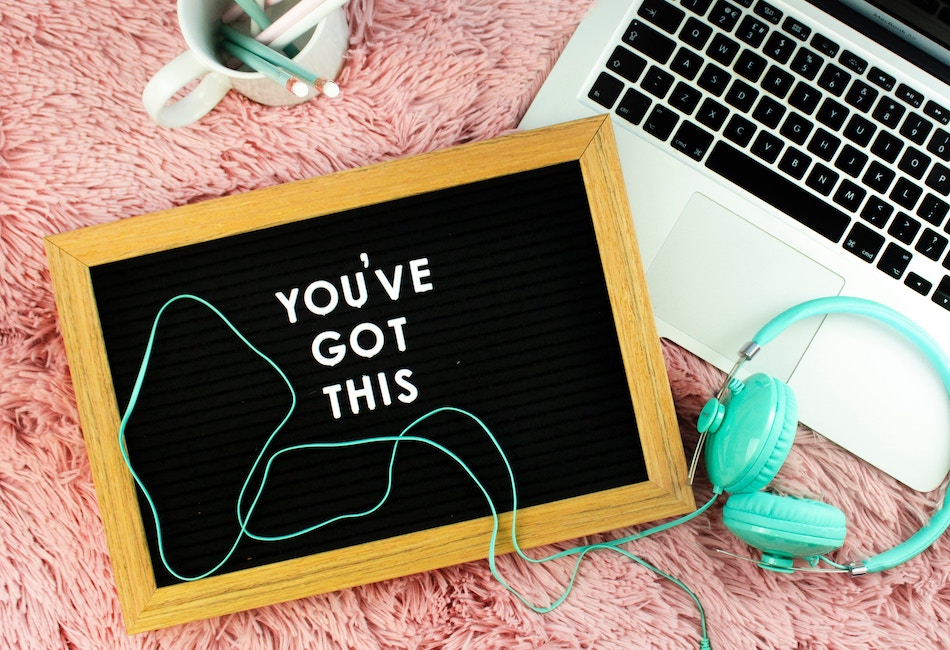 Conclusion: Where Do You Go From Here?
We hope this extensive guide has given you some ideas on where you can amplify your marketing efforts, but this is just a start. Effective marketing takes time and requires consistent branding and messaging. If you are just starting out online and want people to find you, or get those first few clients, make sure you have a strong story. Make sure people can learn more about your mission, what you do, and why you started this company. A great story in the early days of goes a long way to propelling your marketing efforts.
Once you've begun to sell your product, you can move onto more sophisticated marketing techniques like online sales funnels, which can be a great way to build those evergreen sales every day.
If your online sales funnels are not converting and getting you the sales you expect, there are many ways you can improve each part. This is when email marketing, retargeting, behavioral marketing come into play. Try these tactics once you know you can sell your product and have a strong brand story to back it up.
More growth hacking tips for you: