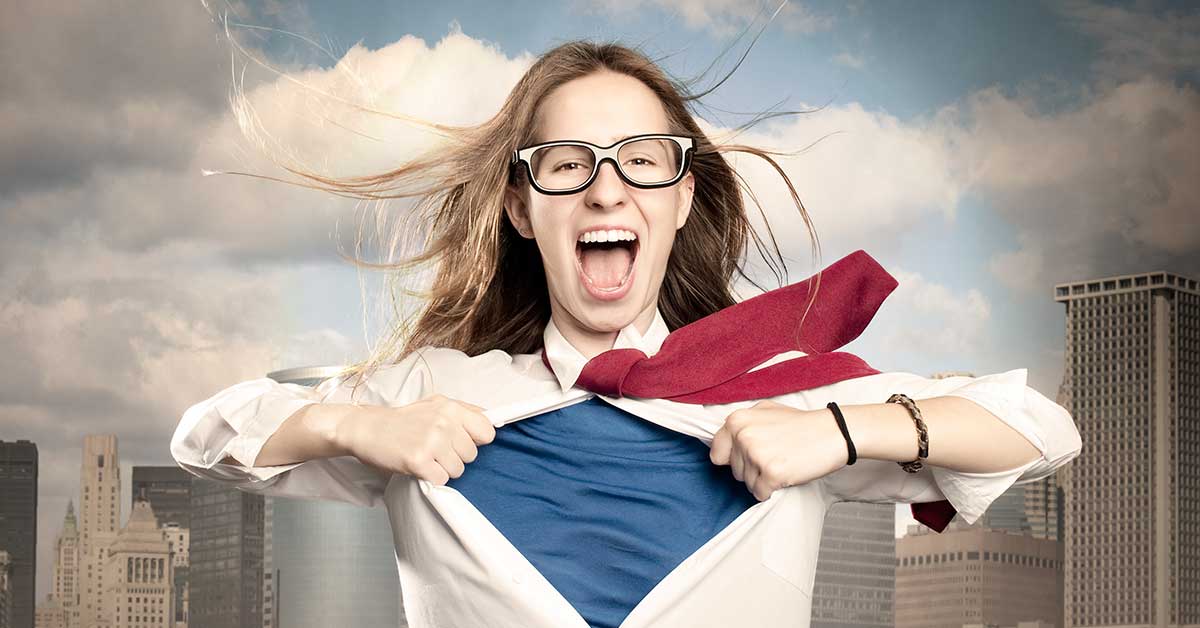 Recently, I read an article about the Dalai Lama and why he believes women make great leaders and could lead to a less violent world.
He has even gone on to state that his successor, the 15th in the holy line of his Tibetan monastery, could be female.
Why is this? Well, according to science, females biologically tend to demonstrate more affection and compassion.
At the same time, women can be tough and unstoppable! My sister is a Ph.D. in psychology who spent several years in the Air Force and also trains dogs for special needs. My wife is one of the toughest female leaders I know as she blazes a trail through her years of residency as a rock star surgeon and works hours I wouldn't wish upon my own worst enemy.
This article is a tribute to women out there crushing it and hopefully an inspiration to others that we need out there taking a lead!
There are countless female social entrepreneurs literally changing lives and the world around them. Social entrepreneurship more important than ever today for tackling large global challenges.
Without further ado, here are 3 impressive women shaking things up.
Mallika Dutt, President, CEO and Founder, Breakthrough.
As a bold passionate leader, Mallika Dutt, is an attorney and human rights activist taking on what seems to be an impossibly large problem. Breakthrough was founded in 1999 with the mission to prevent violence against women by transforming the norms and cultures that enable it.
Here's a shocking statistic – discrimination and violence impacts more than a BILLION females!
Breakthrough was founded in 1999 after she produced a music video that was intended to engage whole societies and bring the taboo subject of domestic violence into pop-culture.
Now they regularly use theater, social media, pop culture, and to drive change on a larger scale.
For example, their #DeportTheStatue campaign used a stunt-style strategy to draw attention to the specific disadvantages and abuses that immigrant women experience in a flawed immigration system. The campaign reached more than 20 million people and mobilized new audiences in support of the rights of immigrant women.
In addition, they even train police, government officials, teachers, and frontline healthcare workers to help prevent future systemic violence against women and girls.
Breakthrough is one of the six recipients of the 2016 Skoll Award for Social Entrepreneurship!
I had the honor of interviewing Mallika to find out how she did it all. You can find the feature story along with the interview in issue 4 of Change Creator Magazine.
Reese Fernandez-Ruiz, Founder, Rags 2 Riches.
Rags2Riches is a brand creating positive change through fashion. They work with women in an area called Payatas. Also, known as one of the poorest parts of the Philippine capital.
The Payatas waste dump is home to 12,000 families and women created a way to earn a living by recycling scrap material to make rugs. However, when middlemen got involved they took the bulk of the profits, leaving the women to earn just $.02 per rug.
In 2007, Reese Fernandez-Ruiz cofounded the social enterprise, Rags2Riches, a fashion & design house empowering community artisans.
Fernandez-Ruiz and her team connected with designers who demonstrated how the rugs could be transformed into fashion handbags, eyeglass cases and wine bottle holders, all for sale in top-end shops. They partner with local artisans to create "eco-ethical fashion and home accessories" out of upcycled, overstock cloth & indigenous fabrics and arrange for them to sell their products direct to retailers.
Over a few years they were able to increase the earning potential for those women from less than $.02 per day to $10 per day.
Hundreds of women now work for Rags2Riches.
Reese Fernandez, 2010 Rolex Laureate from Rolex Awards for Enterprise on Vimeo.
Lindsay Hemric, Founder of Teeki Yoga Wear
If you're not already aware, the world is facing a major challenge with plastic pollution, specifically water bottles. According to the UN, "of the 300 million tons of plastic produced in the world each year about 6 million tons end up in the oceans." Americans throw away approximately 35 billion plastic bottles per year!
Teeki actually takes water bottles and turns them into clothes giving them new purpose through an eco-friendly process. They are on a mission to keep plastic out of landfills. Plastic bottles take hundreds if not a thousand years to breakdown and biodegrade. Teeki's process of turning plastic into clothing helps remove the need to produce more raw materials. According to their website, "every pound of Teeki conserves an equivalent of half a gallon of gasoline.
Now, I learned about Teeki because my wife bought their Yoga pants. One pair of pants might use up to 25 plastic bottles and the material that is the result is amazingly soft!
Teeki is all about living an active and conscious lifestyle.
These strong women are changing the world, creating meaning and acting with a purpose in their own ways and share a common characteristic of a great leader and social entrepreneur, compassion.