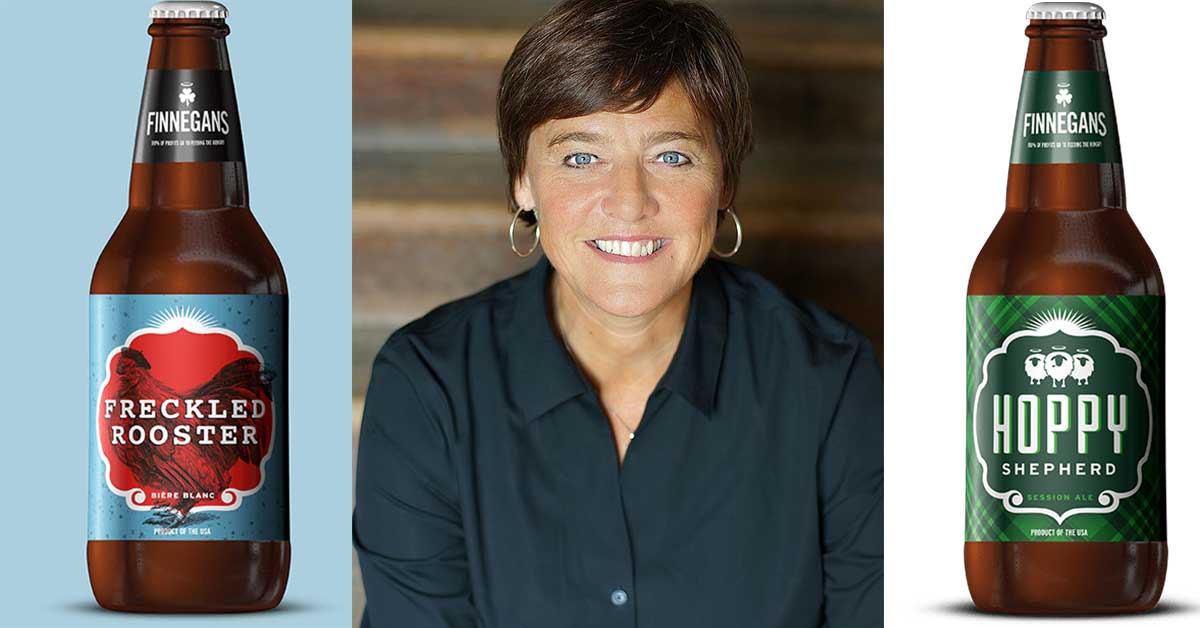 Interview with Finnegans CEO and Co-founder, Jacquie Berglund.
Subscribe to this show on iTunes | Stitcher | Soundcloud
Change Creator Magazine issue 4 cover story, Jacquie Berglund is The Rambunctious Social Entrepreneur, CEO, and Co-Founder of FINNEGANS, the first beer company in the world to donate 100% of profits to fund fresh produce for those in need.
Through the creation of both FINNEGANS Inc. and its nonprofit counterpart, FINNEGANS Community Fund, Berglund has championed an innovative, hybrid market-based approach to addressing and raising awareness about food security in communities across the Midwest.
Berglund has pursued her entrepreneurial spirit to make the world a better place, from being an important role in bringing together government officials through the OECD to train Baltic countries in market economy laws, to Marketing Director at the successful Cara Pubs where the spark for FINNEGANS began.
As the tenth largest Minnesota beer company, Berglund has generated over half a million in donations through FINNEGANS profits, partnerships, and successful events while raising significant awareness about local hunger issues. Driven to innovate, with astute leadership and the ability to rally people and organizations for a cause she has built the longest running social enterprise to donate 100% of profits behind Newman's Own. She has built a team of four full- time and one part-time staff dedicated staff and engaged thousands of volunteers and supporters to move the mission forward and scale FINNEGANS' impact.
Berglund's trailblazing social enterprise has earned her prominent accolades over the years. In 2004, she received the B. Warren Hart Distinguished Service Award from the St. Paul Jaycees, and in 2005, Berglund received a "40 under 40" nomination from the Minneapolis St. Paul Business Journal, which recognizes and honors the top 40 business people in the Twin Cities under the age of 40. She is also a recipient of the Minnesota Jaycee top honor of Ten Young Outstanding Minnesotans, and in 2010 she was featured on CNN's "Leaders with Heart" and "Small Business Success Stories" segments.
Berglund was named one of the "200 Minnesotans You Should Know" by Twin Cities Business magazine and was recently nominated as a 100 Year Centennial Award honoree by the Girl Scouts. In 2012, FINNEGANS was awarded the Small Business of the Year Award by the Minneapolis Chamber of Commerce and they also received the Social Entrepreneur of the Year award for Minnesota Business Magazine. Berglund has been awarded a 2014 Bush Fellowship. Most recently, Berglund was selected as one of 12 business leaders to watch in 2016 by the Minneapolis St. Paul Business Journal and most recently Berglund was named a 2016 TrailBlazer by Growler Magazine