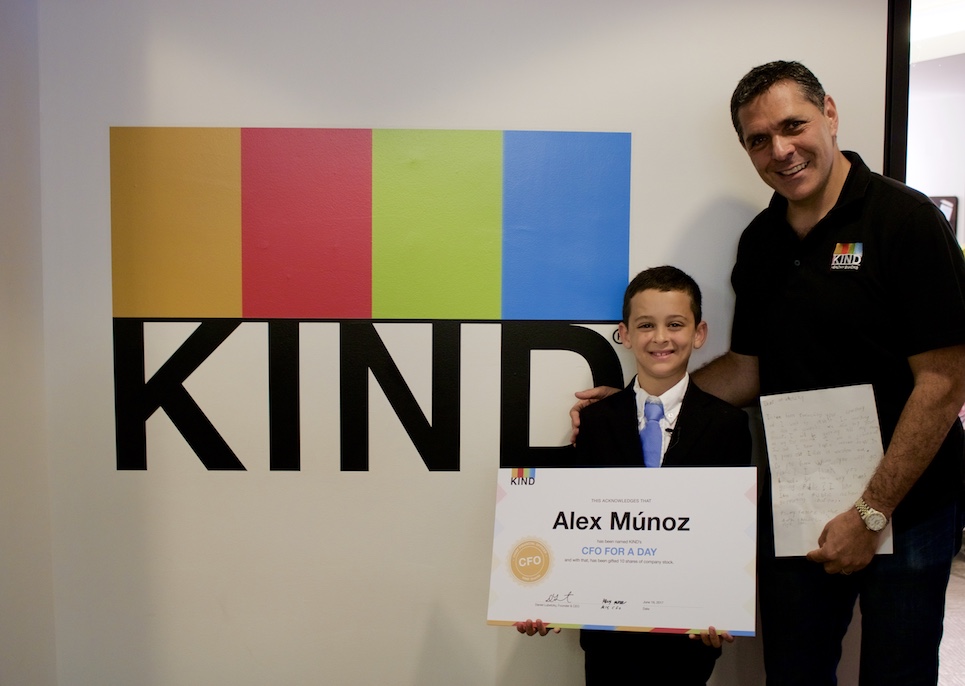 As you would probably guess, most 9-year-olds spend their summer days hosting lemonade stands and catching fire flies.
But not Massachusetts native Alex Munoz.
He likes to spend his time researching companies and learning about investing techniques. Hey, read about a kid who collected junk mail to learn about marketing so anything is possible.
But wait, it gets better! All of us entrepreneurs and learn a little about taking initiative from this young business man.
Munoz recently wrote a letter (below) to KIND Snacks Founder & CEO Daniel Lubetzky. He wanted to know when the company planned to go public.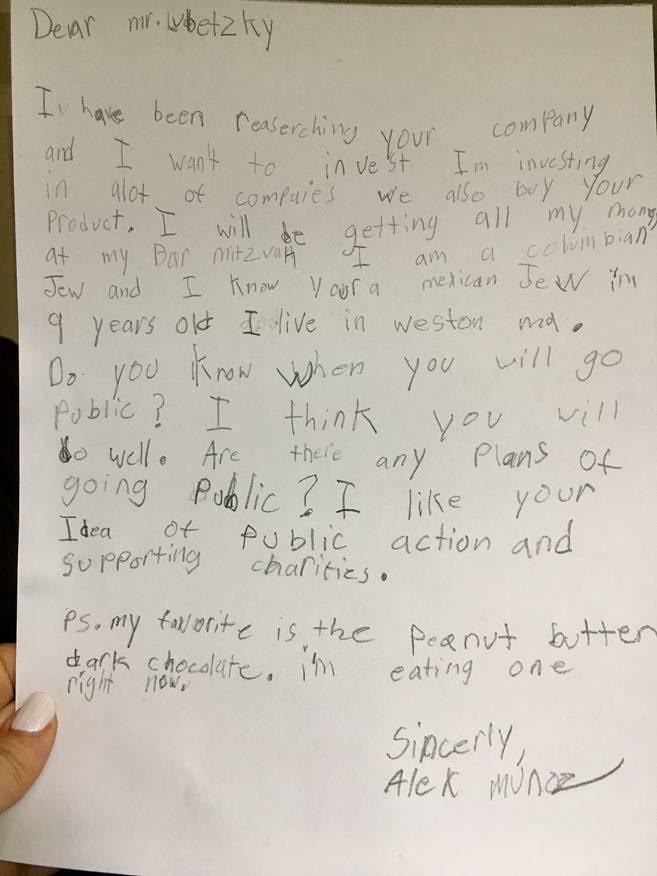 "I like your idea of public action and supporting charities". (Alex Munoz)
Lubetzky was so inspired by Munoz's entrepreneurial spirit that he invited him to spend a day at KIND.
This Monday June 19th, Alex will be greeted with a few surprises upon his arrival in the Big Apple.
He'll be given an honorary title – CFO For A Day – and granted 10 shares in KIND.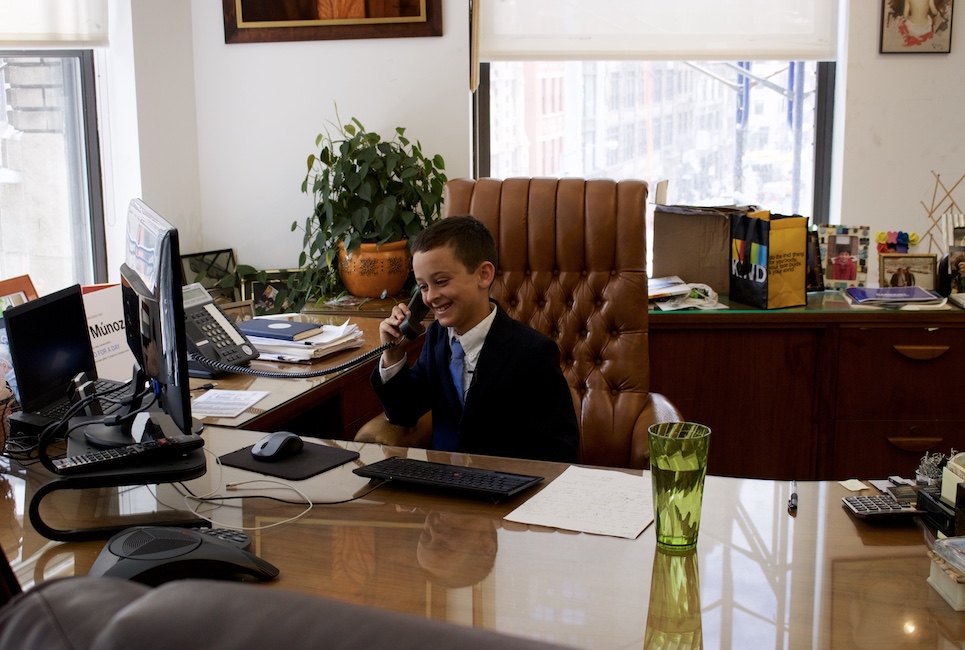 Currently Daniel and KIND employees own the majority of the company; needless to say, Alex will be the youngest owner to date! How cool is that!
Following the surprise, Alex will spend the afternoon swapping tips with Daniel, talking shop with the finance team and testing snacks with KIND's food scientists.
He'll also take over Daniel's Twitter – only time will tell what his first 140 characters will be!
Related: How the KIND Foundation is connecting youth, spreading kindness and creating future social entrepreneurs