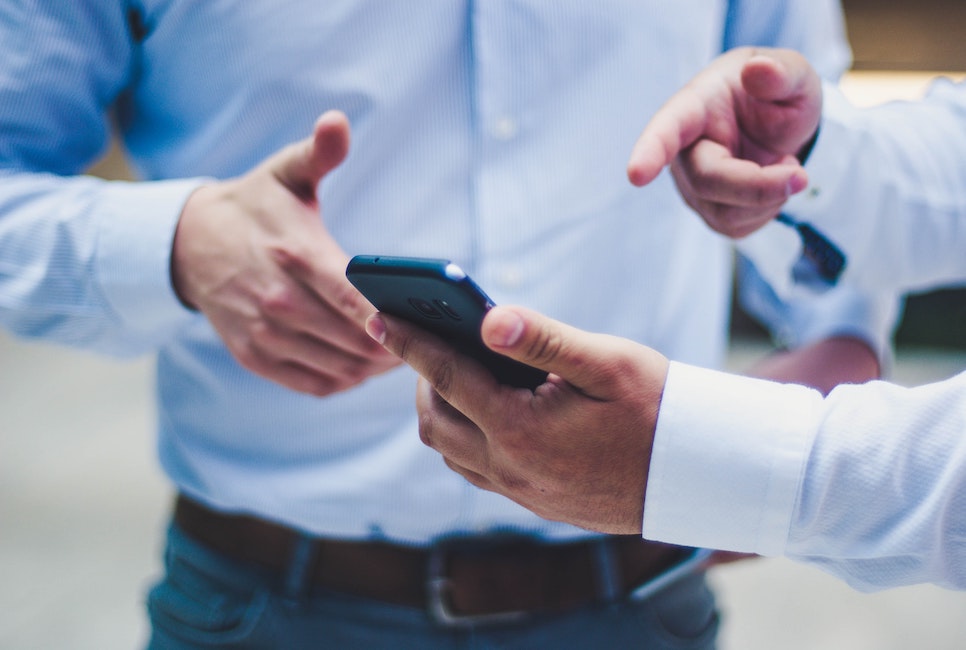 Businesses are starting to see the importance of mobile technologies in the workplace. From omnichannel customer support to flexible working, every business operation requires a certain degree of mobility.
However, mobility isn't just about letting your staff members bring their devices to work. You should build a strategy that will encourage them to use wearable technologies strategically to boost their daily performance.
Let's learn how mobile technologies improve employee productivity.
A BYOD Policy Maximizes Employee Productivity
There is a direct relationship between BYOD workplaces and employee productivity. Your employees are more familiar with their own devices and interfaces, meaning they won't waste time getting to know new mobile devices. Above all, research says that employees that use their own tech work about two hours more every day. Namely, 30% of them open their work email before their workday begins, as well as send 20 more emails daily.
Mobile Apps Increase Employee Performance
With tech and telecommunications companies offering flexible repayment periods ranging from 12 to 36 months, mobile phones are now more affordable than ever. Statista predicts that the number of smartphone users worldwide will reach 3.5 billion by 2020.
Moreover, smartphones have become an integral segment of our lives. No matter if you want to lose weight, pay bills, or play games, there are a bunch of apps that will meet your needs. Just like they make our personal lives easier, mobile apps will also make your employees more comfortable and satisfied.
Stats state the same. According to the 2016 research study by Apperian, 91% of employees use at least one mobile app. Furthermore, 45% of corporations provide apps to at least half of their employees, while 58% even promote business apps both internally or externally.
The same study says that the higher app adoption in the workplace increases the overall employee performance. Namely, 30% of employees say apps improve business processes, 23% believe they improve productivity, while 14% reported improved satisfaction.
Real-Time Communication Boosts Workplace Flexibility
Mobility provides greater workplace flexibility and efficiency. With sophisticated email, instant messaging, video conferencing, and collaboration apps available on their smartphones, your employees can work from anywhere, anytime.
No matter if they're working from their homes or a local coffee shop, your workers will be able to work on complex projects, coordinate tasks, and communicate with their teams. Using public or private clouds, video conferencing software, and project management tools, they will manage tasks, share information, and communicate in real-time. For you, video conferencing technologies are the opportunity to hire international employees, host proactive meetings and conferences, as well as minimize employee absenteeism.
Apart from boosting internal communications, mobile devices can also improve customer relationships. This is especially important if you're targeting global audiences. Your marketing and sales teams will be able to track customer statistics, create amazing customer reports, and provide real-time customer support right from their mobile devices.
Greater Flexibility Results in Higher Employee Satisfaction
The mere fact that they can choose when and how they will work will keep your employees happy. And, that's exactly where mobile technologies shine, redefining the traditional 9-to-5 work schedules. According to the 2018 Global Talent Trends survey, 51% of employees expect their company to offer more flexible work opportunities. Another survey says that working parents value workplace flexibility more than a high salary.
Companies that provide greater flexibility are more likely to enhance employee morale and productivity. Research says that 78% of employees agree that flexible work arrangements would make them more productive. Otherwise, 36% of them would quit their jobs due to the lack of workplace flexibility.
Sophisticated Technologies Attract Top Talent
According to the Evolving Workforce Project, younger generational cohorts consider a company's mobile and BYOD policy before applying for a job. And, that's logical. Like I've mentioned above, using their own devices, they will be familiar with the interface and applications and be able to complete the tasks faster.
Apart from hiring in-house employees, mobile technologies let you access the global talent pool. Remote working can significantly improve your corporate culture, boost productivity, save on equipment and office space, and minimize workplace absenteeism. You will be able to create a more diverse company culture and find the employees that share your business' values and missions. These are all immensely important factors that will increase your employee retention rates. Statistics say that businesses that allow remote work have 25% lower employee turnover rates.
Security Remains a Primary Concern
While using BYOD is critical for your business, it still increases online security risks. It's enough for an employee to open a malicious link on Facebook and infect your business' entire network. To avoid becoming the next victim of sophisticated cybercriminals, you need to take certain actionable steps to boost your data security.
Build a documented policy that will strictly define how mobile devices should be used. What sites should they avoid? What links and files not to open? How to create strong passwords? What apps to download and how to do so securely? What to do if they notice suspicious activities? These are just some of the numerous questions your cybersecurity policy should answer.
Leverage web content filtering. This type of software is used to detect and eliminate inappropriate or dangerous content, including pornographic content, malicious files, spammy online content, gambling sites, etc. This way, it will prevent dangerous files from reaching your employees' mobile devices. Above all, it will boost workplace productivity. You can even ban social networks, entertainment sites, live-streaming sites, etc.
Invest in the right type of online security tools, such as malware, penetration testing tools, secure cloud options, VPN, password managers, and so forth.
Train your employees. They need to know what the major cybersecurity risks are, how to recognize them, and what to do if they get hacked.
Create a crisis management plan. It should define what a cybersecurity crisis means to your organization and what steps each employee needs to take in the event of a cyberattack.
Over to You
In today's hyperconnected era, businesses need to invest in mobile devices, apps, and tools. By making mobility a key part of your business strategy, you will increase employees' satisfaction, engagement, collaboration and, most importantly, productivity. These are significant factors that will boost your employee retention rates and increase your bottom line.