Listen to our exclusive interview with Cory Lee:
Subscribe to this show on Spotify  |  iTunes  |  Stitcher  |  Soundcloud
What if you have an idea to do something HUGE, like start your own gym but don't know how to make sure it works? Well, Cory Lee and his wife built 4 gyms and 2 health clinics in 5 years and sold them, so we decided to talk to them about how it all worked.
Cory Lee is an entrepreneur, business builder, and leader developer. He was trained and mentored by the world-renowned leadership expert John Maxwell and is now an executive director with The John Maxwell Team. In 2012 Cory and his wife opened their first business, a physical therapy clinic located in a town of only 1,100 people, Within 5 years they were billing over $2 million per year from that one location and had opened and successfully sold 2 physical therapy clinics and 4 gyms. Cory is an accomplished speaker and is often invited to speak and train employees at companies looking to develop a culture of leadership. He also provides individual leaders with opportunities to maximize their own growth through one-on-one coaching and mastermind groups. Cory is most passionate about helping entrepreneurs navigate business growth but not at the expense of their faith, family, and fitness. When he isn't helping companies and individuals grow, Cory can be found spending time with his family. Cory and his wife of 14 years Kimberly reside in Mississippi and have 3 children: Colton (9), Kendall (6), and Brady (4).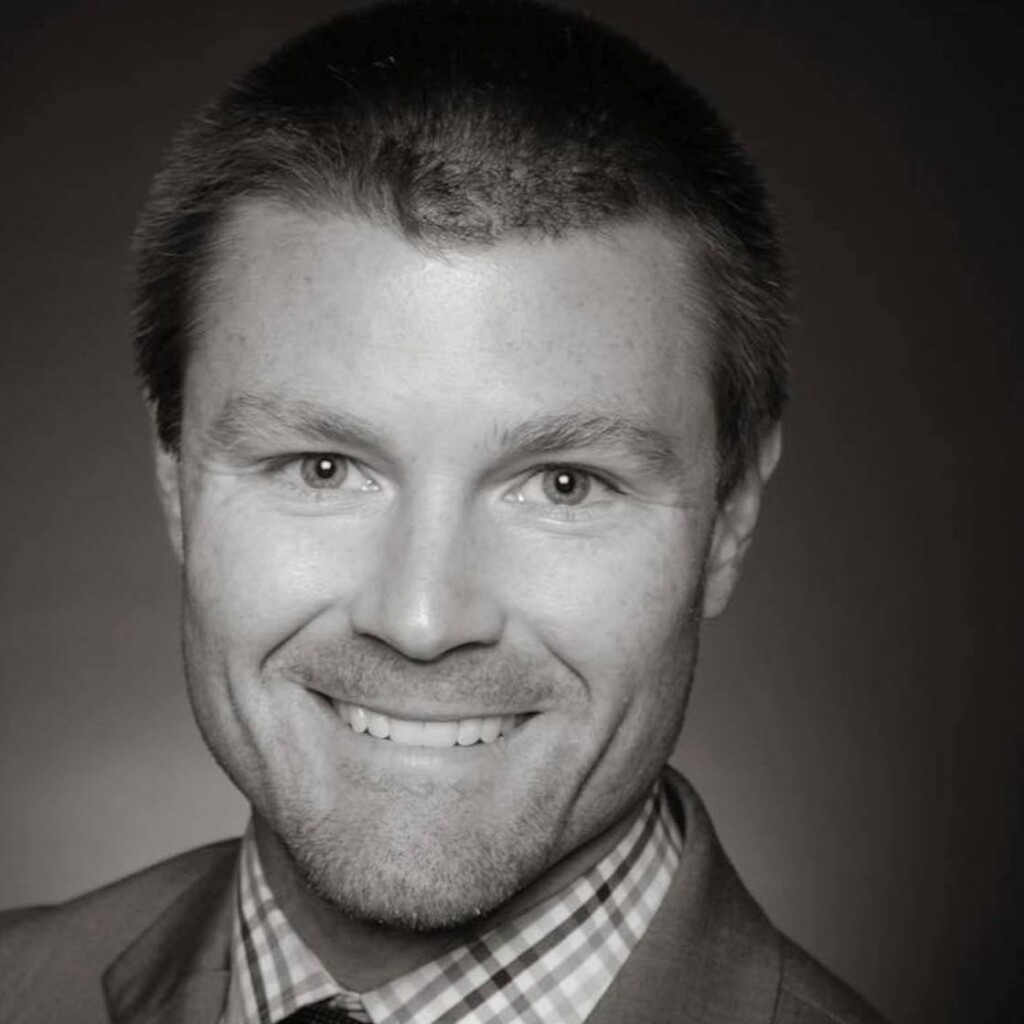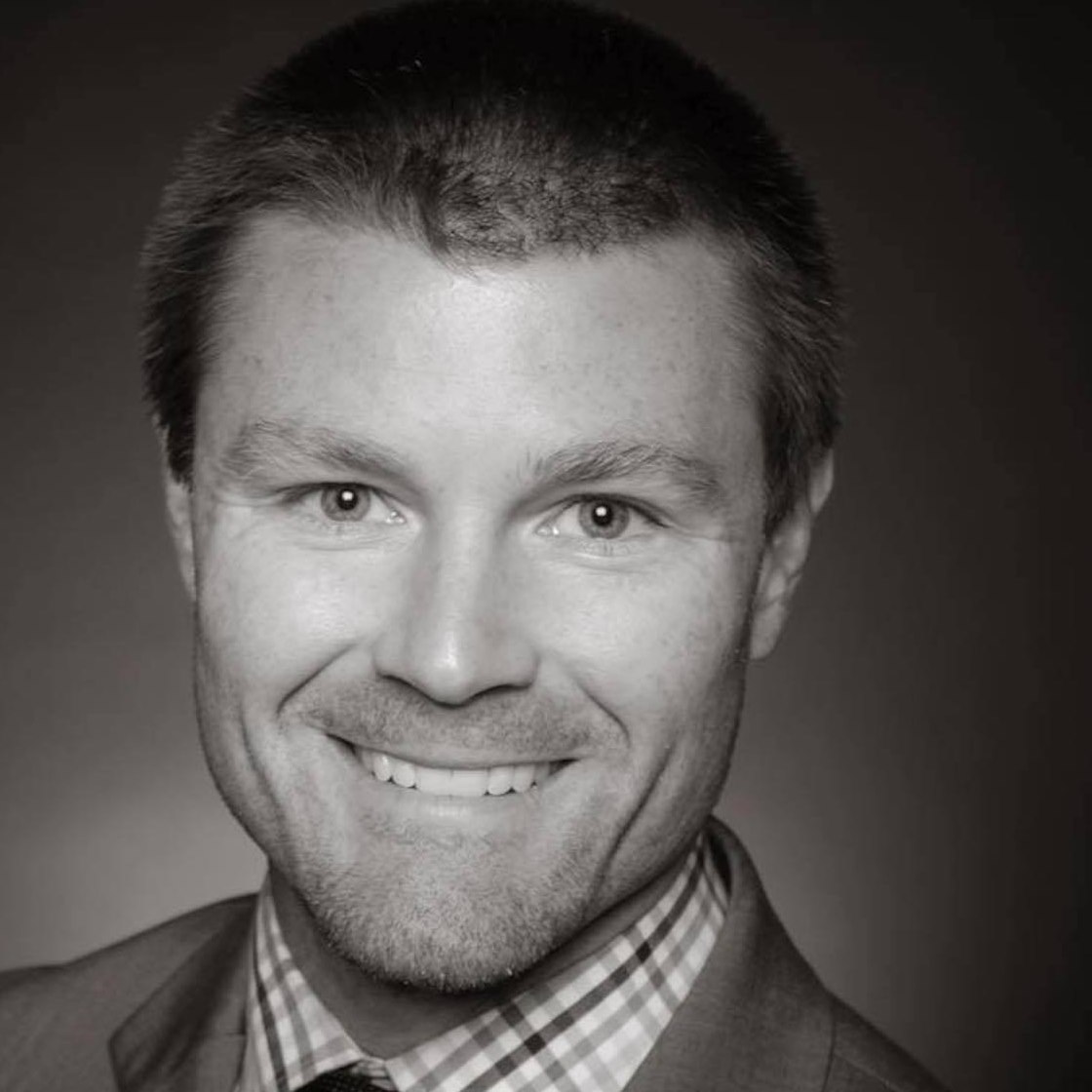 Learn more about Cory and his work at > https://www.coryleeleadership.com/legacybuilders
We also recommend:
Transcription of Interview
(Transcribed by Otter.ai, there may be errors)
Adam G. Force 00:03
Welcome to the Change Creator podcast where entrepreneurs come to learn how to live their truth, get rich and make a massive difference in the world. I'm your host Adam forest co founder, Change Creator and co creator of the captivate method. Each week we talk to experts about leadership, digital marketing and sales strategies that you can implement in your business and like to go big visit us at Change Creator comm forward slash growbig to grab awesome resources that will help drive your business forward. What's going on everybody? Welcome back to the Change Creator podcast show. Happy to have you here. If you guys missed the last episode, you can check it out. Damian, not Amy. Nope. Danielle and I talked about what digital conversations are and what they mean to your business. This is just an important marketing perspective to understand. So if you missed that one, check it out. There's a lot of gold nuggets in there from Danielle and I. Okay, so For this episode we're gonna be talking with his name is Corey Lee. All right, so he's got a quite a background in 2012 him and his wife actually they opened up their first business and he's going to talk about how all that stuff happened. But it's interesting and you know, it was a physical therapy clinic and they also had some gyms, they started a gym. But within five years, they were billing over $2 million a year from just one location, and then they opened up a bunch of others, but they ended up selling two physical therapy clinics and four gyms. All right, so massive build ups and sell exit strategies, which is really cool. So he's learned a lot over this time and how he actually kind of tested the waters got things off the ground, all that good stuff, and we're gonna I'm gonna dive into that with Corey so you guys can really get some insights on how that all worked and how he made it happen. All right, so you know, he does a lot of talks. Now around company culture and leadership, and supports people on their own growth paths, right with coaching and mastermind groups, and he's going to talk about some of that stuff here today as well. You know, outside of that Corey is a family man. He's got three kids and all that good stuff. And I think you guys are gonna really enjoy this conversation. So lots to learn here. So stay tuned. Latest and greatest, you know, it's interesting, because we had a, I had a conversation with somebody that sold 14 businesses now just the other day. So that is Greg shepherd. So that interview is going to be coming up soon and a few weeks. But something that was really interesting that he brought up about, we always say you got to slow down to speed up. And one of the things he mentioned was, it was he said, you know, you have to put more time into planning than you do in development. Not that you want to get stuck in the planning phase forever. But you know, we really do want to like build a strong foundation. That is the point he gives a really good story that demonstrates that So you're building a strong foundation and taking your time on the key fundamentals, so that when you're ready with that, the rest is going to go. It goes quick, right? The build is the easy part. It's getting the right strategy and making sure that you know what you're doing and you're testing and you're ready to rock and roll with a strong foundation that makes all the difference in the world. That creates fast growth. Right. So another exciting thing that happened recently that I haven't really mentioned here on the show is I got this email the other day from I saw from Shark Tank on ABC. And I thought it was gonna be some like trick or spam. But no, it was actually their clearance department where they get legal clearance because they want to they want to show Change Creator magazine on Shark Tank. So How exciting is that? We were pretty jazzed up and pumped about it. So yes, Change Creator is going to be getting their appearance one way or the other on Shark Tank. That's going to be the Blake Mycoskie, magazine cover because Blake is going to be a shark. So we interviewed Blake, there's a video interview, you can check out that we did. And we put them on the cover of the magazine. And so he's going to be a shark on there and he's going to tell a story and part of his story and his road to success. He's including Change Creator, so they're going to be putting the magazine up on the show and people will get to check it out. Anyway, I thought that was exciting. And this is what good storytelling and Marketing Leads to and attracts people to and these bigger things then take place and that's why we teach what we teach in the captivate method, guys. Okay, so let's dive into this conversation with Corey. Okay, show me the heat. Hey, Cory, welcome to the Change Creator podcast. What's going on, man? And how are you doing?
Cory Lee 04:46
Adam, thanks for having me on. Man. I'm excited about our conversation and really just talk about what's going on. It's just an exciting time. We were talking before we came on. We have three kids and they are all back to school. So maybe a little bit of sense of normalcy kind of coming on as well. So excited about that.
Adam G. Force 05:06
Yeah, was that that's it. Where are you located? Again? I forgot.
Cory Lee 05:10
We are actually in Mississippi, um, people will hear the here the southern slang and they say you from Texas, right? I tried to cover it up, but I can't but I'm from Mississippi.
Adam G. Force 05:20
Okay, Mississippi. Alright, so kids back in school that gives a little takes a little pressure off. I know, I've been talking to a lot of other my friends in my network in the entrepreneurship space. And it's tough because they're becoming the teachers, you know, as well. And it's just adding this layer of complexity. Kids are getting bored. And, man, it's just a big mess.
Cory Lee 05:40
Yeah, yeah. So here, they had an option of going back or doing online stuff and our son, he said to me, so you're not gonna have me behind technology all day, are you? Yeah, they love people just as much as I do. And they want to go back. So yeah, it's good stuff.
Adam G. Force 05:55
Good, good, good. Alright, so why don't you give her us all just a little bit background. I know you've had an interesting past when it comes to building businesses selling them, stuff like that. So I think we want to dig into some of that today, because there's just a lot of questions around how all that works. And so if you can just kind of tee us up a little bit with like the background in a nutshell.
Cory Lee 06:20
Yeah, so in a nutshell, so my background is actually in the physical therapy space. I'm a physical therapist assistant. And, you know, my wife, she is a physical therapist, and while she was in school, you know, like many entrepreneurs, we would be driving around town, and I'd have this idea of like, you know, wouldn't it be cool? Like, wouldn't it be really cool if we had our own business? Like our own physical therapy clinic and Ooh, you know, wouldn't it be cool if this physical therapy clinic if we also had a gym along with it were yesterday physical therapy, but, you know, maybe we're making an impact on the community. Well, wouldn't that be cool? And you know, she graduated we we were actually out in Phoenix, Arizona for a time we moved back to Mississippi And about that time is when we transitioned into business. We opened up that business and we opened up. Adam, we opened up a physical therapy clinic in a town of 1100. People, man 1100 people, right. And, you know, and it was awesome. It was great. And our our focus was to make an impact on the community. In a five year period of time we, we actually had started four gyms, to physical therapy clinics, and in 2017, we sold pretty much all of that in a five year period of time in that one physical therapy clinic that we opened up in the town of 1100 people when we sold we were billing out over $2 million a year. And in 2017, we transitioned out and I now do business coaching and speaking and training, just love, you know, help an entrepreneur newars and really leaders step into their vision and their dream of owning a business or leading a team as well. So that that's, you know, super quick super brief, kind of where I am today and what we're doing now.
Adam G. Force 08:14
Yeah, I mean, I love that and I you know, I have been that person my wife and I were you know, we we got super serious about our health and we were going to that we were when we were living in Philly for six years we were going to the gym you know, four or five days a week sometimes he was definitely dragging me there but we made it and you know, like we kind of were like, man, it would be really fun because we always go to these gyms are like, this is cool, but man, I wish it was like this like that. And I know like there's a market for this or that don't make it be cool to really open up this kind of a gym. Right? So I'm curious as you had these thoughts. How did you decide on the like a type of gym to open? Like, what was the market? Who was it for exactly what was the style like? So how did you come to conclusions on what would make sense and Was there any preliminary testing to figure out this would work for you or not before you went all in?
Cory Lee 09:05
Yeah, that's, that's funny. So, you know, when we started I have zero business knowledge or business experience, right. But I had a ton of enthusiasm. And let me say we opened up in a small town, right? Like, if you would have went to a business school, they that's probably not very smart, right? And what we did though, was kind of as you're talking about what kind of jam and those kind of things I just did what I enjoyed to do, right like I was thinking about the gym, what what would I love in a gym? What what kind of classes or fitness or what kind of equipment would I like, and what people what you find is people are attracted to passion, right? And people saw the passion that we had and that that attracts people, the passion that you have for your business is very attractive, you know, yeah. And, and, and not They people with passion, they stand out. And people take notice. And a lot of people will get caught up in that way. So for us, it was just really what we were personally passionate about. And people were attracted to that, you know?
Adam G. Force 10:14
Yeah. I mean, I like hearing that kind of commentary. And I'm wondering, you know, so people say they're attracted to Pat, and I think they are. I mean, I think there's more like, when I worked in corporate years ago, they would say, what's the width of them the what's in it for them, and always thinking about the customer? And they're gonna say, well, what's in it for me? And they think more today we're hearing will, what's in it for you from the customer? Like, why are you doing this business and why would I work with you and they want to know a little bit more so having that passion and a real intention behind it, such as, you know, you had, I think translates like you're saying, Yeah?
Cory Lee 10:55
yeah, you know, and, and as you're talking there, what I found too, is when you You are passionate about, you know, you hear people talk about what's your purple cow or I know you say the golden calf right? What makes you stand out? Well, what, what helps you exceed expectations? Well, I think it becomes easy to exceed expectations when you're doing something you're passionate about. So you you serve your clients or your customers, or however you define them to a higher level when you are passionate about what you're doing. And that's what I found for us anyway. Yeah.
Adam G. Force 11:28
Yeah, it's true. It's true. Um, you know, so let's say you got this passion, you decided to do a gym that, you know, kind of reflects who you are. And you know, there's other people out there like you that are interested in the same thing, right? And that kind of starts defining this differentiation. It's, it's based on yourself and your story and all that kind of stuff. But there's got to be a point where we're making some real business decisions, right? We got to put the CEO hat on, and we're going to have to make decisions because you know, while the passion takes us to a certain point, there's a A lot of mistakes to be made that money can go flying out the window or you hire the wrong PR and marketing teams too early or who knows what you buy the wrong equipment? Or you get a lawsuit? I don't know. You know, so you got the CEO decisions to make. So we got to have a combination of passion and business smarts. So what were some of the steps like, let's just let's just stay with the gym idea for now. Because I'm super interested in that. And you know, this is obviously a physical store, but like, what were some of the early decisions in getting that set up from a business standpoint on Well, how do we get members? How do we get equipment? Like how do we get the money to do all this? Yeah,
Cory Lee 12:41
Yeah, yeah. So from the gym standpoint, I'll tell you. We just started doing exercise classes out in a field and in a park, you know, and we would do that and we charge people $5 a class. And, you know, as that bill, we kind of, I guess, I guess you could say we kind of tested it that way. Yeah, yeah. And kind of built slow. And even then the physical therapy side, we built slow, right? We didn't go all out from the get go, we, we built slow and developed relationships. And then from there, as the money did start coming in, then we started to invest in our business. But, you know, you talk about some of the decisions that we made when we started out slow, and we developed relationships, and we went from there. But, you know, as, as we grew, what I also realized was john Maxwell talks about being the lid on your business, you know, as the leader or as a business owner, you are the lid on your business, that your business will never exceed your ability to lead it. Yep. Well, I inherently kind of realized that that I was the lid on my business that I couldn't do everything and I shouldn't be doing everything and that we had a big dream. And if we needed if we had this big dream, then we needed a big team and that's when we really kind of once we got it. Going saw the need to bring your own team members. And I'll be honest with you, that was probably one of the scariest moments of our business is when we hired somebody else, right? You know, scary, leaving my job and my wife leaving her job. But when we hired that first team member, that that was probably even scarier, because now somebody else, you know, the decisions I made didn't just affect me and my family now they affect to somebody else's family. Right? And, and really, that drove me to become a better leader and to learn. So when we just started out slow and then also realized that we didn't need to be doing anything and shouldn't be doing everything. I mean, find other people that that kind of could fill in the gaps where my weaknesses are, and there's many of them and where somebody can fill those gaps and you know,
Adam G. Force 14:49
Yeah, no, it's important, and I think timing is important for when you do that stuff, right. So yeah, I'm sure you got a taste of that. And I think like you You answered one of my questions already, which was, you know, how are we testing these big ideas before we're dumping, you know, all this money into it to find out that it doesn't work. And there you go, everybody. I mean, here, you know, Cory, when they went to a park, they had people pay a few bucks, were they interested, but they're also now just getting attention kind of building an audience, if you will, right, getting people familiar. And, you know, here you are, like, testing out the idea. And it's like, if you're getting people to sign up, and they're taking the classes and they're doing the thing, you might have a little something there. You can also have an audience to get some feedback from and learn from and connect with and all that kind of stuff. And they can become little word of mouth marketers for you. Hey, oh, this new gym is opening, right?
Cory Lee 15:40
Yeah, exactly. And that's, that's exactly what we did. You know, and I remember one night, we had just a real small area, but we had 41 people show up one night for one class. Oh, that's great. And that that was kind of at the point that we realized, you know, we needed to do something we needed to take this. I think we have something here, you know, Yeah, yeah, it started out just doing a little bootcamp class at a park you know, for $5 a class but but but but also starting out small. It didn't overextend ourselves, but it also helped us get good at first, right?
Adam G. Force 16:15
Yes, yes. Yes at the flow.
Cory Lee 16:18
Exactly. It helped me to. It really helped me to learn how to not only structure class but manage a class. And not only do that but pay attention to each person, too because it can and we're talking about Jim stuff, but you know, it's very easy to get going with all your hats that you're wearing as a entrepreneur trying to get going you've got a market you got to do all these things, but Miss kind of the needs of the people that are coming to you, it's very easy to do that. So it helped us get good first and grow, grow at a good pace as well.
Adam G. Force 16:54
Yeah, I like the idea of get good first, like, learn the flow. Get familiar. You know, you don't have the overhead of a ton of equipment and a storefront and all that kind of stuff. So you got a lot more flexibility, less like stress and weight on your shoulders to figure this out. And so you got it. Now I am assuming when you started, you must have started somewhere where there's like, you know, almost like maybe you had a class and nobody signed up, or then you had two people and then five people, and there must have been a little bit of progress there. Is that true?
Cory Lee 17:23
Oh, yeah, definitely. You know, and, and that could easily be dis discouraging. But then also found, you know, two people showed up, you know, and if two people I very much value time, I very much value my time. So I try to value other people's time as well, right? They made a decision to get in their car, to drive to wherever we were, they made the decision to get out of the car. And if it's just those two people, then I need to show up for them. Right. And because behind each one of them, there's a behind that tree. There's a forest Other trees, right? And they need to take care of them for the fact that they showed up, but then the the secondary part of that, too is, you know, if they're served at a high level, when it's just them, you know, they become raving fans too. And that's what we love to create, right?
Adam G. Force 18:17
Yeah. I'm curious, can you tell me a little bit about when you started getting the word out to invite people to this concept that you have to see if they would come and join? How did you get the word out? But more importantly, what was your story that you were telling them of why you're doing this and what this is all about?
Cory Lee 18:37
Hmm, that's good. That's good. So you know, you do the all those social media type things. And what we did at the time, was just post pictures, put it on social media, we tagged them, and you know, they love seeing that and they would comment and, you know, that does something to the Facebook algorithm and those kind of things but we're also very intentional to not This is where we had failed in other parts and sometimes fail in the business now is being intentional about hey, you know, we're having class Thursday, invite a friend, right? specifically asking for that referral, if you would say, right in and really getting going that way. Kind of getting that marketing out really helped that way too. And in our story, too, you know, like I said, we wanted to do something that was impactful for the community, we did not want to just be another business that was part of the community. So we want to impact the community and one of our visions was, Mississippi is constantly one of the most obese states in the country where the whole country has obesity epidemic, right? Well, Mississippi has the number one is always you know, one of the worst and could Not stand that right, we wanted to change that. And that was kind of our vision for it. And, and one of the visions I had was to make this town, this town of 1100 people, one of the healthiest small towns in the state of Mississippi. And that was kind of my vision for it. And you kind of cast that now, making making this town, one of the healthiest towns in the state of Mississippi. I never really said that to anybody other than myself. But But the other part was the vision that I was trying to cast where we're doing this kind of community type thing. We're wanting to be a part of the community. And, you know, when there were community events, we tried to show up, Ryan and we tried to show up and kind of unique and different ways you know, and just being a part of the community and real quick own that that was kind of my vision for it was to make this town one of the small, healthiest small towns in the state of Mississippi will. The year we transition out they were awarded a Blue Cross Blue Shield award for being one of the healthiest small towns and The state of Mississippi which was really cool to kind of see the community do that and to be a very small part of helping them do that too. So that was kind of cool.
Adam G. Force 21:10
That is kind of cool. I like that. So okay, so we got through this process of kind of getting your story out there change is having an impact on the community and you know, kind of doing doing something special and from the heart right talks about you know, you were talking earlier about how important it is to have passion in the business. And so you got that out there as your marketing and spread it on social media invited people to the parks, no overhead, great, great way to test this type of thing. Now you're ready to buy a place it did. I mean, I find it daunting. I go into a gym and I don't know how big the gym is or what kind of gym you have. Exactly, but you know, it's like you got to get all the equipment, you got to get a location and buy the property and all that stuff. How do you handle those types of things like what Are some of the steps just high level that you had to consider in order to make that happen?
Cory Lee 22:07
Yeah, so that that is funny you say that because a lot of I'll be honest with you, Adam, a lot of my stuff is out of ignorance. Right? So. So, you know, like I said, we had 41 people show up for one class one night, and our physical therapy clinic was, was really busted now the same. So I remember telling my wife, I said, You know what, we've got to do something, it's time to do something. We were renting the space for the physical therapy clinic, and we were just meeting at the park for the gym stuff. And I said, You know what, I think we need to build something, let's buy some land. And let's build something. And I said, you know, I've seen some signs on the way into the clinic. I want to call them tomorrow. So Adam, I get get to work and as lunchtime and I'm about to get in my truck to go Look at the signs and I see this lady from the bank walking over. And I know she's coming to talk to me, I was like, ah, and I know she's gonna talk and I love her, you know, she's super nice. But man, I really want to look at these land this land, right? And she comes up to me says, Hey, I see what you guys are doing in the community. And I just want to let you know, my husband and I have some land. And we've kind of just like to give it to you for a very small fee. And I, you know, we want to give it to somebody who's gonna make an impact in the community, and, you know, I just want to listen about it. And I was like, Okay, well, I mean, that's cool. You know, it's probably not gonna be very good land, but I'll go look at it. I go look at this, and it is prime location for this community. Right. And, as I'm spot on, right, so we do that and we ended up building a 1600 Square, 6800 square foot building that had our physical therapy clinic and actually today in there, in this, this was kind of, you know, you think about up until this point we were charging people $5 a class, right? Yeah. Well, now we're moving into a building that we're building. And we're about to go up to $75 per month. Okay? So we're asking people to make a commitment now, you know, $5 per class, you're not really committed too much, right? I'm a contract class here, there. But now I'm committed and most gyms in that area are going, you know, 30 $35 per month, but we're kind of doing CrossFit. Right.
Adam G. Force 24:37
Yeah.
Cory Lee 24:38
Yeah. So that's a commitment. And, you know, it's kind of just a leap of faith and, you know, kind of personal faith and I really felt like it was it was God ordained, I guess you would say and it you know, it was awesome. Right, but a lot of it was acting out of ignorance. I'll be honest with you. He just gone for it. Yeah, just going for I remember sitting down with him. The contractor and tell him everything I wanted to have. I said I want to have 20 foot ceilings, you know, in the CrossFit gym, I want to be this big and he kind of dropped his pin and looked at me said you want this here? How's that? Yeah. And I remember through this whole process talking to the bank and the bank is like, you know, they were kind of surprised that the loan went through and the contractor surprised the city approved. I was like, What are you talking about? Surprise, like, why are you surprised and you know, I can see it in my mind I see it anyway. But yeah, so…
Adam G. Force 25:36
Aw, man that's pretty awesome dude, because you know, you're not you're you were not being bound by you know, I guess stigmas of like thoughts of what should be like this contractor had right he's like this here because he just is you know, his preconceived notions. Yeah, that's pretty cool. So you talk about having leaning into ignorance. Well, I guess there's there is a benefit sometimes when ignorance can kind of lead you to just do what you think you got to do and kind of break new boundaries.
Cory Lee 26:09
Yeah, and, and along with that, you know, my wife, she is a very wise woman, too. And, you know, she balances out some of that. And she's almost my measuring stick to if it's a good idea, and if we get her blessing, she's thought through it and prayed through it as well. And it's Let's go, Ryan. And if we're both on land, and we're all in, and I think that's a lesson as well is, you know, once we made that decision, we were committed to the decision. And there are other decisions in the past that I've made where I was not fully committed, and working with entrepreneurs as well. I see them say, Well, I'm gonna try this but kind of in the back of my mind, if this doesn't work out, I can go back to my job or I can go back and try this and I've found that that does not always work. Because when you make the commitment up front, that you're all in, you have to mentally make the commitment up front, that then you'll do everything that's necessary to bring that that business or that goal into actual reality, you know?
Adam G. Force 27:15
Yeah, hundred percent. You know, we always say to, you know, people in our community that if you're not willing, if you're waiting to go all in for your business to be successful, like if you're waiting to be successful to go all in on your business, you're gonna be waiting for a very long time.
Cory Lee 27:30
Yeah, yeah.
Adam G. Force 27:33
People say that all the time. They're like, Well, when I get more sales, when I am more successful, I do this, then I will invest in myself, then I'll invest more in my idea. Hey, you know what I mean? It's backwards chicken in the egg kinda.
Cory Lee 27:45
That's wrong. That's right. I know. We're not transitioned out of the, the therapy in the gym stuff and doing kind of what I do now with the leadership training, those kind of things. Or remember early on, you know, in the back of my mind, I was doing the same exact thing as well. You know, more give this a try. But if if it doesn't work out, I can always go back. You know, I can find a job as a physical therapy assistant, I could open up another PT clinic, but I'll give it a try. And I had indeed.com pulled up on my phone a lot, right. And I realized that I wasn't fully committed to the jury. And I had, you know, I had bet, you know, burn the ship to the nba.com. Right, I had to throw that out. And when I did when I made that commitment, something kind of magical happened. I don't know what it was, but the business started to grow itself, right. And making that commitment up front is key for us.
Adam G. Force 28:38
Yeah, it's tough when you got your mind in multiple places, trying to be good at multiple things, right. So it's like, if you can find the focus, you got it, you only have so much time and energy, so you got to put it all in there and try to make it happen. Now. Some people need to make money on the side here and there, but the more the more of that percentage of the pie of your time and energy you can put towards your Your primary focus the better.
Cory Lee 29:02
Yes, sir. That's right.
Adam G. Force 29:03
Yeah. Now tell me a little bit about like, what's going on today. So I think you were in business for five years, but you sold everything. How much did you sell it for? And what are you working on? Exactly. Now? How are you helping entrepreneurs?
Cory Lee 29:15
Yeah, so I'm gonna say we had the physical therapy clinic. And in that five year period of time, we sold off the gyms kind of individually. Okay. We sold the physical therapy clinic and we sold it for over a million dollars. Yep. And one thing that I noticed, Adam, that this was a key lesson for me was that I knew I had made a mistake, right? And the mistake that I had made was a leadership mistake. Our business was growing. We were doing great. But I had developed a bunch of followers, right, people who went above and beyond, we talked about five levels of leadership. Well, I hadn't developed any leaders who could step in once I stepped out When that happened, the business kind of went down. Right? This kind of back is back up now. But But that was a mistake that I made I you know, one of the things that we talked about is, as leaders, the power isn't within us the power is in empowering other people. And I did a poor job of that. But that was a lesson for me. So we later on sold the two physical arms or the two gems, the 24 hour gym and the CrossFit gym, to a friend of mine, and was a little bit more intentional about that. So he started out actually as a member, and he has some great leadership qualities, some great leadership traits. So kind of in that he became one of our coaches. And then over time, he continued to develop and he became our head coach. So then he kind of took on more, more roles and responsibilities, and when it came time to sail, he was the obvious choice to sell it because he was the leader of that group. And now you He's taken it on to, you know, even better than what we had it but, but that was a lesson for me that, you know, to develop other people to see the talent and potential within other people and extract that talent and potential and put them in the positions to succeed and that's how your business grows. That's how it actually multiplies is by developing leaders within your business. So,
Adam G. Force 31:24
Yeah, no, that makes that makes a lot of sense. And you know, you guys got to that point. I'm curious were like, Did you always have the exit strategy in mind? Like within five years, we want to sell this. Was that always the plan? No, not one bit.
Cory Lee 31:41
It wasn't right. It never was. Right. So again, I am a person of faith and, man, I loved it right. I love the business. I loved every aspect of it. I love the business side, the marketing side, the the leading and all that stuff, right. And I remember, you know, God told me I said, hey, you've got you've got this out of the realm priority order. And I tried to negotiate with God. Right? Well, hold on, you know, I'll put it back in its place. Right? And, you know, it's like, you know, you gotta you gotta let it go. And the best decision we've ever made right to do that, because it's allowed us. I have grown personally, and professionally, I would say, almost need to telescope to see how far I've come since then. Right. And and I don't think I would be from the personal growth standpoint where I am today, if we hadn't made that decision. And one of the things that really helped make that decision as well as you know, I loved it. But we had small kids too. In that five year period of time we had the four gyms and two PT clinics. We also had three kids during that five year period. And I can remember one night I had been at the gym early in the morning at five then I was at a physical therapy clinic all day and I was about to leave again is about Four o'clock in the afternoon to go coach all the CrossFit classes that night. And I was telling her older son Good night, and that I would see him in the morning. And this is at four o'clock in the afternoon, right? And he says that he, you go into your house. And it hit me that I had been spending way too much time away from our family. And that had gotten out of the wrong priority order. Right. So it was never intentionally planned that way. But But also, I've realized in this growth to some of my gifts and talents or to encourage and motivate other people, but also to get things going to get things off the ground and get people excited about something and find someone else to hand that off off to and we could probably do a whole podcast on on that as well. But that's been a real growth that has helped me to see some of my where my giftedness lies.
Adam G. Force 33:54
Yeah, I mean, that's awesome. And now you're doing some speaking Are you mentoring anybody? What's going I like that stuff.
Cory Lee 34:01
Yeah, so I do speaking and do one on one coaching. I also do some leadership training where go into businesses and work with their leadership teams and call it developing a leadership culture. But one of the things we're really excited about and passionate about right now is helping male entrepreneurs kind of get their businesses up and going. And really, if they've been going for a little bit how to get it to the next level, one of the things we found is, again, had zero business knowledge or business experience, but we had a ton of enthusiasm, right? And we realized if our business is going to grow that like we've talked about, and as you probably know, Adam to is that we've got the grown right as the leader, we've got to grow. So we read the books, we went to the courses, the seminars, the webinars, all those kind of things, but we had people who can mentor us from a distance through their courses and material but I didn't have that individual or that group of other guys that I could go to to share some ideas with and say, Hey, what do you think about this who could up level my idea who can also relate to what I was going through in business, or even served as guardrails as I wanted to grow that business, but not at the expense of my faith, my family and my fitness. So, as entrepreneurs, we created that right. So we've created a mastermind group specifically for male entrepreneurs. And, man, that's been fun. That's been exciting. And I love seeing what's happening with their men that are in that group. And I know you have a community as well, I would just want to encourage anybody that's listening to really fully take advantage of the group that Adam is offering there, because there's some power in community there.
Adam G. Force 35:37
It's true. I mean, I like that you started the mastermind, and you can support people that way, because you're right. I mean, the idea of surrounding herself and getting that real time feedback, asking questions, getting coaching, like, I can just imagine in my mind right now a car that's racing down the highway and when you mentioned the guardrails, it's like, they keep you from going off in a million different directions off the road. You know, he You get to this point of no return, because we have so many ideas and decisions that it's so easy to go off on a tangent. And so you know, a year goes by and it's like, oh my god, like what have I've even been doing?
Cory Lee 36:12
Exactly right.
Adam G. Force 36:13
Yeah. Happens all the time. All the time. Yes, sir. Good stuff. Yeah, it is good stuff. I mean, that's the challenge of entrepreneurship. And, you know, every great entrepreneur has a mentor or coach or community. It's just inevitable. And I hate like when people talk about being a self made entrepreneur, because there's no such thing. There is no self made entrepreneur, everybody has what they have because of the help of other people. That's right. Listen, record. I really appreciate you sharing your story and your insights and some really great key lessons. These are all applicable. These types of lessons, whether you're online or offline business, just the idea of testing taking these steps and you know, hiring at the right time, you can definitely hire too early. So a lot of people will say you got to delegate the things that You're not an expert in. And Cory, I agree with that too. But I want to make a clear point for people that timing is important there too. Because, you know, if you're starting a business and you don't know who your audience is, you don't know how to sell to them. You don't have to share your story and connect and get people on board. Hiring that out is going to be a challenge, right? Because you're just kind of like saying, Here, create that strategy for me take take something I love, and you figure it out for me. And I feel like you went through those early stages. And then when you were ready to grow and really get the gyms you hired out to take the next steps, but you kind of had the strategy in place, right?
Cory Lee 37:35
Yeah, yes. 100% I'm glad you clarified that because you definitely can and, and I found that people, you know, when you hire team members, people fail as being a team members when they don't get proper training, or when they don't know what winning looks like. And then the other one is the attitude which hopefully you'll catch that in the interview process, but they fail when there's not proper training. And if you haven't figured out how to do so, So with those things to properly train them, you know, then that's that sets them up for failure and it sets your business up for failure as well. And, and you know, and when they don't know what winning looks like, that was a another big lesson for me is Hey, can you do this? Right? But but not telling them what winning looks like so
Adam G. Force 38:18
yeah, exactly, exactly. No, it's just it's one of these little things that gets kind of like missed. So I want to just kind of point that out. It was important. Thank you so much. I really appreciate we're at the end of our time here. I think it was a really great conversation. I'm excited to hear more about how you guys continue to make progress. How can people just you know learn more about your mentorship and everything that you got going on?
Cory Lee 38:41
Yeah, I don't appreciate man. I've thoroughly enjoyed it. And I hope this has added value to your listener. So Adam, I'm a I'm a I'm a cookies on the bottom shelf kind of guy, right? You got to keep it simple. So I've created a page for your listeners specific to your listeners. I got them two free gifts to write but but on their own this page I'm going to give to you it has, you know some information about our legacy builders mastermind group. And you know, it's got the icons on how you can follow us on social media too. But I've got two free gifts one is a, a personal assessment where you can kind of ask yourself these questions, see how balanced you are in life. But add on the other one is a spousal survey, right? So you get this and you hand it to your spouse and they answer questions from their perspective about you. And and, you know, it sounds tough, but I promise you, it opens up great communication if you're going to have a great relationship with your spouse, and I believe this world needs a mommy and daddy who are united, right? And anyway, anyway, it opens up great communication. So those can be found at www Cory Lee leadership.com slash Change Creator and that's just for you and your listeners there, Adam. I appreciate you guys.
Adam G. Force 39:56
Awesome. I appreciate that. Cory that's pretty cool, man. So guys, You could check that out we'll put it when we get this published formally on the website. We'll have that there for everybody to grab. And I'll make mention of it in the intro and all that stuff. So, Corey, Thanks again so much for your time appreciate it man and let's stay in touch. Awesome man. Um, I thoroughly enjoyed it man. Thanks for tuning into the Change Creator podcast. Visit us at Change creator.com forward slash go big to get access to free downloads and other great resources that will drive your business forward.