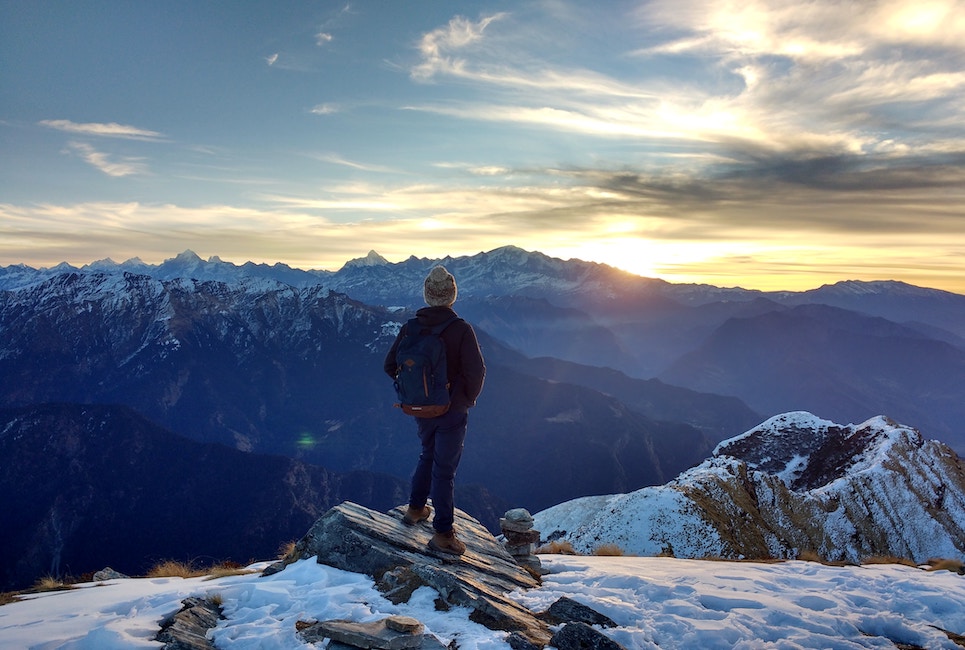 If you're author/activist/environmentalist and entrepreneur Billy Parish, the answer was as crystal clear and refreshing as the invigorating Himalayan air he was breathing at that most unexpected moment of epiphany.
In 2002, while immersed in Environmental Studies at Yale, the wide-eyed young scholar was grateful to take part in a travel/study adventure that was attempting to trace the source of the great Ganges River, an extended globe-spanning trek which eventually led his team to that most daunting and majestic of mountain ranges, the Himalayas. Clambering over some of the planet's oldest and most reliably fortified glacial formations, frozen behemoths that had held firm for eons- but which were now dissolving beneath his distressingly soggy climbing boots- the vast, overwhelming complexity that was and is the study of global climate change, along with its host of conflicting political issues, instantly transformed into an unmistakably evident, tangible and precise reality.
This s**t's melting…RIGHT NOW!
Rather than respond with a resigned shrug of his shoulders to what many might regard as the impending inevitable- and which he could clearly now touch and feel as the future of climate change study- upon his return to the States, Mr. Parish availed himself of the opportunity to depart the comfortable enclave of scholarly security and decided instead to dive into a more visceral, hands-on pursuit of his commitment to the one and only environment, our planet, and all its industrious inhabitants.
In light of his transformative experience, the decision was not a difficult one. But then came the next big question, and the hard part… Where do I go from here?
For Mr. Parish the next logical step was the small one right in front of him that began his evolutionary journey into the world of social entrepreneurship that focused on tending to our environmental duties and taking care of our future. Beginning with the members of his team of Himalayan trekkers, the seeding process began with the formation of a core group of Yale students who were similarly passionate about our environmental predicament- and the opportunities for innovation that our collective predicament entailed- and who were further prepared to address the issue head-on, thereby beginning the intimidating climb of a very different type of mountainous range.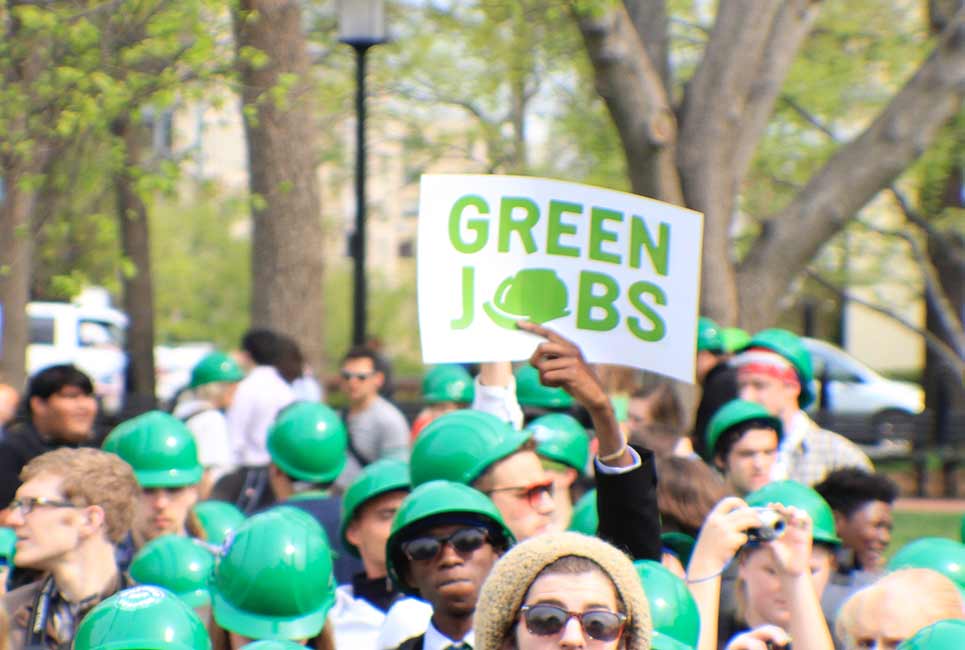 Billy decided to organize a student regional global warming conference. They had students from 25 different schools across the North East. They created a small coalition and expanded to additional groups across the US and Canada.
By 2004 this core group had expanded to form the Energy Action Coalition (EAC), a youth-led movement that started with a common passion and a collective desire to organize and take concerted, viable action to shift economic and political power from big fossil fuel businesses and banks to those building a new participatory clean energy economy.
Today EAC is known as one of the largest youth advocacy groups in the world fighting climate change. It was clear from the beginning that the drive to enact clean energy solutions and positively affect climate policies was and is in the hands of our up-and-coming generation, and was just as clearly for the benefit of every generation that followed.
The principles of EAC were, and still are:
"Building a diverse and inclusive movement to solve the climate crisis and address environmental injustice." Funding for EAC was primarily acquired through a number of foundational institutions that were more than willing to be on the right side of any climate change "debate", and who understood that a new market was emerging.
The Mosaic Movement   
The balance of moving forward was, Mr. Parish found out, very busy work. Today, of course, the EAC "movement" has evolved into a membership of over 100,000 strong and a truly global coalition of committed stakeholders who direct action, effect change and work collectively to tackle what is to many, at least one of the most vital issues of this generation.
Along this path to the top Mr. Parish not only continued to nurture and refine his real-world education, he also began to hone the requisite organizational skills as he carefully crafted the formation of his own personal core principles. The evolution of these principles would lead him beyond the heights of his entrepreneurial endeavors with the EAC before gradually expanding to encompass an even more all-inclusive business/consumer empowerment model.
In 2011, this model would emerge as the thriving renewable solar energy enterprise, Mosaic – the first online platform for everyday people to invest in commercial solar projects.
Following the principles of EAC, people were able to own and profit from their own piece of the clean energy revolution. They are the leading provider of loans to households that want to go solar themselves.
The Mosaic Core Four Principles that continue to guide the path to financing a new energy revolution and to propel the burgeoning renewable energy market today remain instructive for anyone seeking the summit of their own entrepreneurial journey-
Business drives change…always
 

Advance a world vision powered by 100% clean energy

 

Create a marketplace to connect with the Clean Energy Economy

 

Create a platform for stakeholders to make money and/or provide products/services
Through this unique confluence of market creation, proactive consumer investment, peer-to-peer goods & services exchange and an innovative distributed future, Mosaic is leading the way to a new market, a new business model and a new renewable energy reality with a near limitless capacity to expand.
3 Key Features of the Solar Financing Model
Save Money

–

The cost of reliable solar technology is much more financially feasible than ever before. Mosaic structures loans for homeowners so the typical monthly payment is lower than your electrical bill. On average, homeowners save $67,083 over the life of their solar system! 
92% of Americans Want Clean Energy (and are ready to pay for it) –

This is the new, untapped market that is yearning for the win/win future of clean energy. This is the next Edison light bulb for a brighter world.
It's Distributed

–

Unlike the coal or natural gas powered plants of our past, renewable solar energy can be held in the palm of your hand. It is abundant, and it's everywhere.
As Mr. Parish explains-
"Our mission at Mosaic is to empower millions of people to prosper from clean energy. The idea is to create a market place where anyone can get connected into the clean energy economy."
Spreading the Word
The clean burning engine of Mosaic quickly became the driving force behind all of Mr. Parish's environmental endeavors, but during the creation and curation of the rapidly evolving marketplace that is renewable energy, he continued to connect with a growing community of younger entrepreneurs striving to reach their potential, yet still struggling with their own fiscally responsible balance between passion and financial autonomy. Of course this was exactly the type of tricky terrain that he knew well and had spent years traversing.
So in extended late night conversations with his longtime friend, fellow entrepreneur and writer, Dev Aujila, these two most realist idealists continued their long-term, ongoing and mutually illuminating conversation regarding the more practical applications of the balancing act until they gradually distilled their running dialogue into a simple equation-
Challenges = Opportunities = Innovation
This basic equation formed the foundation for what would become their practical outline for social entrepreneurial action, 2012's, "Making Good: Finding Meaning, Money and Community in a Changing World".  Moving forward and upward is certainly the right direction for the next generation of environmentally-conscious, economically-sound movers and shakers, but both Billy and Dev understood through their years of experience that a proper, up-to-date guidebook can be an invaluable asset on the ascent.
Moving on Up
As clear stakeholders in the climate crisis, our ongoing environmental reality requires responsible action. Creative social entrepreneurs like Mr. Parish draw us a reliable, responsible and robust map to effective action that converges what previously may have seemed like the disparate directions of environment/business, and then carves out a viable, successful and environmentally sound path to the top. The daunting challenges of today do equal the opportunity and innovation of tomorrow.     
Right now we all must step bravely in that direction as pioneers of our own destiny.