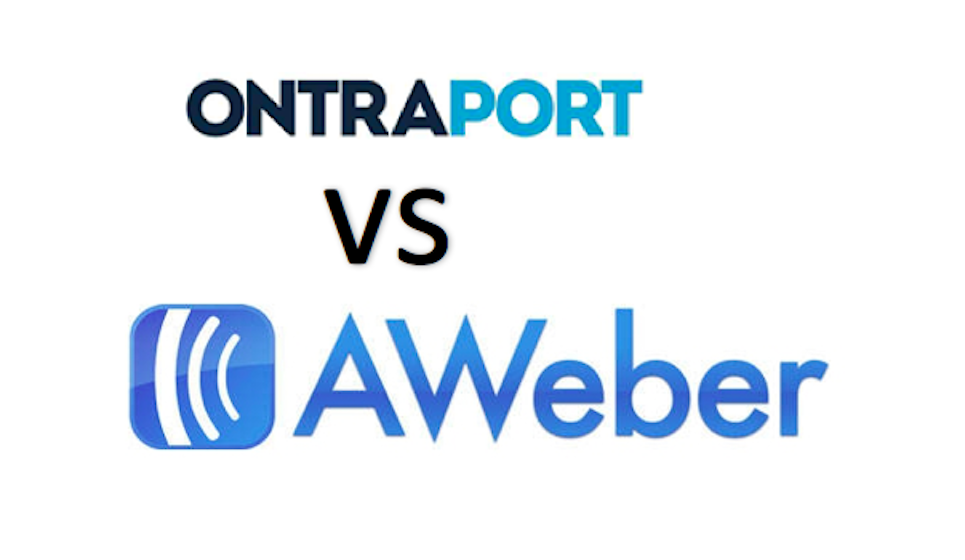 For the longest time, if you were getting started in email marketing the go-to software was Aweber. All the gurus were recommending it. I've been using Aweber for years. Meanwhile, some interesting competitors have arisen. Although loyalty is a virtue, my first loyalty is to my business. I decided to test Aweber against an exciting new entrant to see how they compared. In direct marketing, we split test by trying to beat a "control". I decided to use Aweber as the control and try to beat it with Ontraport.
Introducing Aweber
Let's start with the control. How did Aweber become the most recognized brand in email marketing? It was due to its high deliverability and excellent customer support. This was at a time when many first-timers were getting involved in online marketing. When starting out, I wanted to avoid confusion and undelivered emails. I have always found Aweber to be one of the easiest autoresponder solutions on the market. It gave me control over the relevant stages of setting up an email marketing campaign. Aweber minimizes unnecessary options and presents an intuitive user interface.
Despite this, Aweber has seen declining popularity in recent years. Online marketing is becoming more sophisticated. Professionals need to keep up with savvy consumers. We need more advanced tools to keep campaigns profitable. In response to this demand, many new companies have entered the field. Email marketing evolved into marketing automation for many professionals.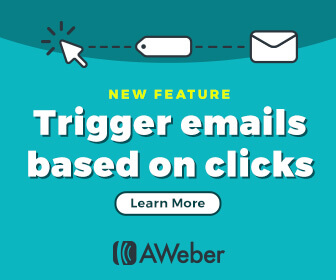 Introducing Ontraport
Ontraport is an advanced automated marketing system that is way beyond email marketing capabilities. According to Ontraport, only 19% of online marketers are actually tracking their marketing efforts, which means that many of us don't even know if what we are doing is really working, or better yet, how to fix our efforts when it's not.
Ontraport is one of the more expensive tools to start using, but if you plan on growing your email list (and your company), it becomes a highly valuable tool that saves you money. It also replaces many of the tools that are out there, so in the long run, if you just invested in Ontraport, you will probably end up saving money over time.
For people that are just starting, or only want to build small lists, Aweber is probably the less expensive option, but Ontraport is key for those wanting to grow.
Another area that Ontraport is known for is data — data is the lifeblood of your marketing efforts. Like I said earlier, many of us don't properly track or use or data. This can leave many prospects and sales on the table if you don't track it. It's all about understanding where your opportunities lie, as Ontraport explains — "Compare the performance of all of your customer and lead segments so you can find the low-hanging fruit and optimize your campaigns without guesswork to start growing your business faster."
Key Cons of Ontraport and Aweber
Ontraport Cons
Despite my excitement over these new features, the cost of Ontraport was worrying. It starts off expensive and the jumps are massive. Aweber starts at a comfortable $19 per month with a 30-day free trial.
Ontraport doesn't offer any sort of trial and starts at $79 per month, over four times as much as Aweber. That's not all, the gaps between the plans are huge. There is a $218 monthly gap between the Basic and Pro plan. Aweber ascends more gradually, the biggest gap between any two Aweber plans is only $20. That is 10 times less than the gaps between Ontraport plans.
Of course, you can always test out Ontraport risk-free for 90-days, which should give you long enough to see if this tool is for you. In 90-days, you can test out many of the advanced features, run a campaign or two and get some real data to help make your decision. However, after the 90-days if you didn't want to keep paying for Ontraport, you'd have to port the list you built up to your next platform of choice and that may, or may not be a seamless transition.
To be honest, the dramatic price difference intrigued me. What could they have that justified such high prices? A lot, it turns out. Apart from the sign-up forms and landing pages that I expected. Ontraport also allowed me to engage in multichannel marketing within the same platform. I'm not limited to email, but also have access to SMS and postcard marketing.
Check out Ontraport — risk-free for 90 days here!
Aweber Cons
As the years have passed Aweber's technology has fallen behind. This was most obvious when I tested Ontraport's campaign builder. It then became clear how advanced marketing automation had become in the meantime. I began to appreciate what that extra $60 per month would be doing for my business.
Ontraport uses a cool system of modular building blocks to create everything in the software. It doesn't matter if it's an email message, sign-up form, or landing page. By putting together these intuitive little blocks, I could create a comprehensive campaign. I appreciated the flexibility afforded by Ontraport's modular design. Their campaign builder is a pleasure to build with. And the final result was also far more attractive compared to what I could build using Aweber.
Costs of Aweber vs Ontraport
| | | | |
| --- | --- | --- | --- |
| Aweber | Costs | Ontraport | Costs |
| 1,000 contacts | $29 | 1,000 contacts | $79 |
| 25,000 contacts | $149 | 25,000 contacts | $297 |
| 100,000 contacts | $299 | 100,000 contacts | $597 |
Selected Integrations
| | |
| --- | --- |
| Aweber | Ontraport |
| Cyfe | 1Shopping Cart |
| Dasheroo | Authorize.net |
| Drupal | ClickBank |
| Facebook | Elavon |
| Geckoboard | eWay |
| Heyo | NMI |
| Launch Effect | PayLeap |
| LeadPages | PayPal |
| PayPal | QuickBooks |
| Rafflecopter | SamCart |
| Rainmaker | Stripe |
| Raven | USA ePay |
| ShortStack | UltraCart |
| ViralSweep | WooCommerce |
| WordPress | WorldPay |
Standout Features: The Pros of Aweber and Ontraport
Aweber
Although, I found the support staff at Ontraport to be excellent, for the most part. Aweber's support is superior. At Ontraport, the quality of the telephone support was perfect. The people I spoke with were super knowledgeable and helpful. The email and live chat operatives were a little more disappointing. Particularly when it came to in-depth product knowledge.
When I compare this to my experiences emailing Aweber for support, they fell short. It's possible that this is not a fair comparison because Ontraport is a far more complex product. It may be more difficult to train enough knowledgeable representatives. It can't be easy keeping up with all the nuances of a complex, evolving software platform.
Ontraport
While using Ontraport, I found myself spending most of my time in the campaign builder. That is where all the fun is for a stat junkie like myself. I'm impressed by the campaign builder's clear visual representation of my marketing system. This gives me a clear visualization of my subscriber stats at various stages of my process. This information provided context to select from a range of template campaigns. These templates sped up my learning as I was getting used to the Ontraport platform. Ontraport can be overwhelming at times but they have made an effort to enhance usability. The ready-made campaigns include a very handy checklist. This gave me more confidence that nothing was amiss before activating a campaign.
Ontraport seems committed to improving the user experience. Yet, there remains a steep learning curve for beginners. Certain pages offered zero contextual help. I found these occasional roadblocks frustrating. And speaking of frustration, certain pages are slow to load and refresh. I noticed a few other bugs that disappointed me as I continued to build campaigns.
Check out Ontraport — risk-free for 90 days here!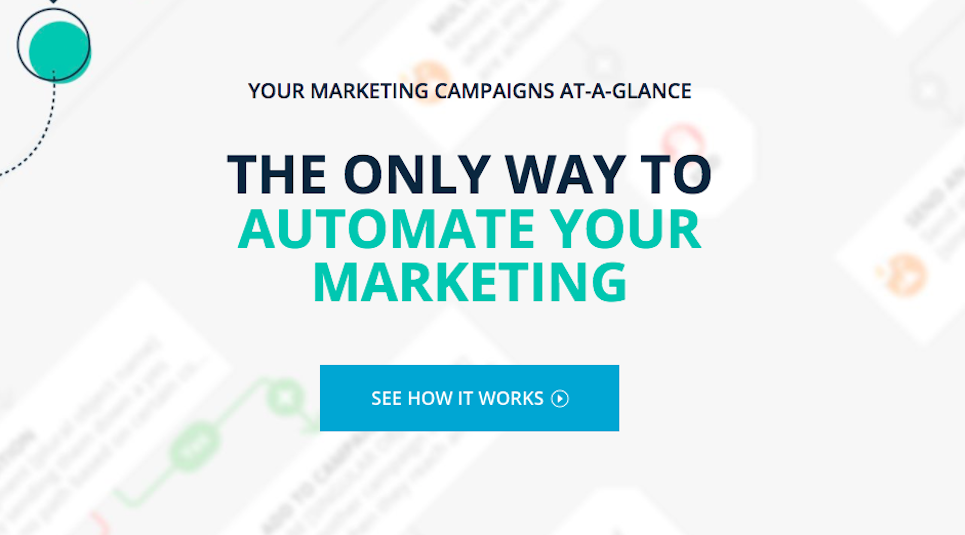 Aside from the lag on certain pages, I also experienced some bugginess in the landing page editor. I had problems uploading images sometimes. If I wasn't careful I would hover over the sample photos by accident. And by the time my cursor made it to the submit button, I would find myself inserting the wrong image into a block. It may seem like a minor point to you. But this meant putting more care into a procedure that on Aweber I had embedded into muscle memory. All those extra seconds add up over the course of the year so this was a little bit annoying to me.
Comparison: Who Wins?
Moving from Aweber to Ontraport was an eye-opening experience. There is much to love about Ontraport. The features that stood out to me include the flexibility of campaign triggers. Ontraport allowed me to run many marketing flows in parallel. It's hard to overstate the depth of personalization this affords. But such powerful features come with overwhelming complexity. This is somewhat mitigated by two free on-boarding calls. I received these after signing up and they were a huge help. Beyond that, there is an excellent Facebook group full of very helpful and patient people.
All these positives almost made me forget the price. Almost. It is still a very expensive solution. If you are starting out and deciding between Aweber and Ontraport, I would tell you to start with Aweber. Automating bad strategy is destructive.
Are you are an experienced marketer with positive cash flow? In that case, things are different. Ontraport is the superior platform for maximizing the return on your marketing budget. This is especially true if you are using Facebook to drive traffic. Check out Ontraport — risk-free for 90 days here!
If I had to choose the top one overall for most companies:
I would definitely choose Ontraport. If you want to scale your efforts and your profits at any time, Ontraport is the best choice by far. The advanced marketing opportunities, analytics and more is simply bar none other marketing automation tools.