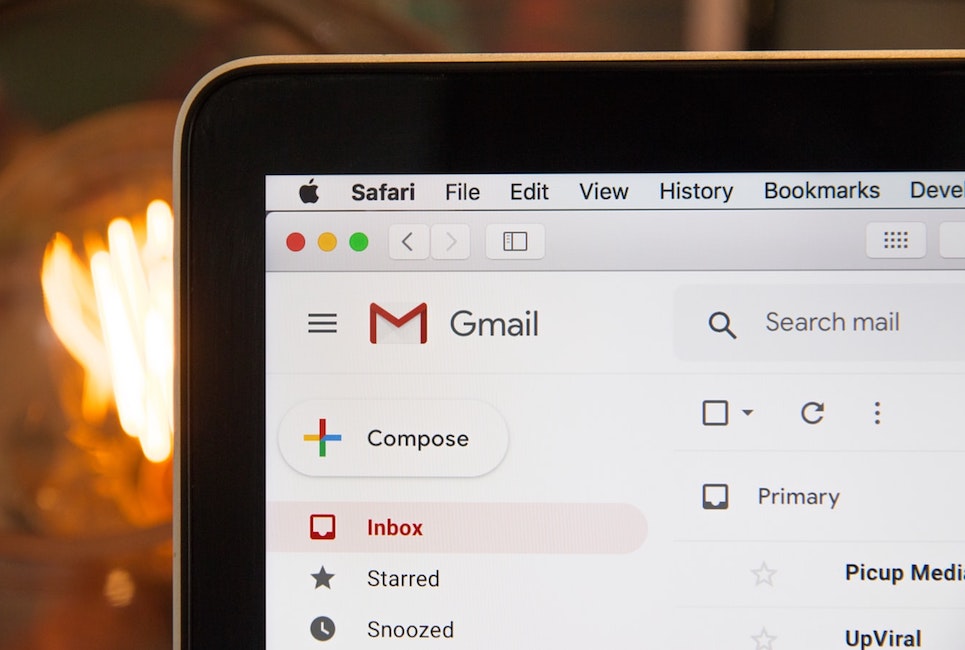 Every business owner has a marketer in them, dying to see things done efficiently. This is why an email automation tool that gets the work done most effectively excites them. Marketing tools that automate email marketing can increase your conversion rates by 50%. In fact, at least 75% of all revenue generated from email marketing campaigns comes from triggered personalized campaigns rather than a one size fits all campaign.
Email automation tools nevertheless are a dime in a dozen out there. A few of them, however, are stand out tools that can assist your small or medium-sized business evolve to the marketing powerhouse you'd like it to be. ActiveCampaign and GetResponse are amongst two of the best of these tools.
The Main Differences Between ActiveCampaign vs GetResponse
The main differences between ActiveCampaign vs GetResponse are:
ActiveCampaign has 30 free templates while GetResponse's are in the hundreds, whereas GetResponse has a broader range of email templates.
ActiveCampaign does not have a free trial period, whereas GetResponse has a 30-day free trial period
ActiveCampaign can feel a bit clunky to use and in the field of text editing, whereas GetResponse wins with its easy to use drag and drop editor.
ActiveCampaign sorely focuses on highly effective email marketing automation, whereas GetResponse has a range of other features such as its landing pages creator
ActiveCampaign; A review
Unlike other email marketing tools with tons of other glitzy features, ActiveCampaign's sore focus is on the creation of automation rules and workflows. The platform's deal pipelines bring the principles of kanban boards or agile into your sales efforts.
The platform has four main pricing plans; which includes;
| | |
| --- | --- |
| Package | Yearly costs |
| Lite | $9 /mo |
| Plus | $49 /mo |
| Professional | $129 /mo |
| Enterprise | $229 /mo |
The power of intelligent automation you will find out is a consistent theme in ActiveCampaign. This review will cover the software's performance as a standalone tool. Below are some of its most powerful features.
Email campaigns
Email marketing tools differ significantly when it comes to email templates. Some are highly disadvantaged by outdated designs, while others have poorly selected templates. Some other tools will have a difficult to use email editor. ActiveCampaign, however, seems to have all the right email marketing design elements in place.
On their website, ActiveCampaign promises to help you send beautiful emails in a few clicks. Its predesigned email templates cover various industries, with a choice of 30 templates to choose from. This low number is very different from what other tools offer. If you have used more robust builders, you might, therefore, feel a bit underwhelmed.
Nevertheless, the platform has a robust email-marketing arsenal that enables you to build the email automation of your dreams. It has one of the most flexible visual builders out there, supporting a large variety of triggers to automations. The editor has many options that give a lot of design flexibility.
There are design elements with various styling options such as its very cool conditional blocks. With these elements, you can, for instance, adapt your email content to the interest of your subscribers via their associated tags. To enhance this block, what you need to do is to increase its automation through intelligent tagging.
In its powerful, agile fashion of operations, this platform has a systematic approach when it comes to building email marketing campaigns. It is, therefore, very easy to create and send emails to an audience. If you feel that none of the 30 templates suit your campaign, there is the choice of building a custom template from the drag and drop editor. Its image upload, fonts, and color options will aid you in the building of a template that better matches your brand.
The builder's drag and drop editor can be a bit clunky, especially in the area of text selection and formatting. After several uses, however, you will find its shortcomings much easier to handle. Its image selection tool, too, can be a tad annoying. If you, for instance, upload an image, you are forced to dig through piles of other images to select it. This minor annoyance, of course, does get old with time, but you should be prepared for it, and hope that the software's development team will get to it.
Some other useful features of the builder are the ability to save content elements for future use. If you have built a footer or header that you would like to apply to other templates and keep a consistent look, you can save it from the builder. The platform also allows you to not only track but also to analyze the performance of your email campaigns.
There is also a mobile device and desktop preview function and a useful spam check feature as well. With ActiveCampaign, you will not only enjoy email automation but also perform other advanced actions such as the posting of a webhook or sending SMSs.
Marketing automation
ActiveCampaign's selling point is its automation prowess. The features under its marketing automation tab are what makes it a stand out marketing tool. Once more in its agile fashion of function, the platform uses a visual workflow builder to assist you in designing your automation. This makes it much easier for its users to build sophisticated branch out segments using conditional logic. The platforms call this system 'Actions,' and there are plenty of choices here to work with.
This intuitive and highly visual marketing automation builder helps you to build sequences with no prior training. Combine this ease of use with the site and intelligent tracking, and the marketing possibilities are endless. You can, for instance, use this feature to design long term and short term marketing sequences. These can be utilized to build a sales qualified leads for your business's lead scoring system.
There is also a useful email split testing tool that allows you to perform split tests on emails in an automation sequence. You can set up five split tests at a go, to ensure that your email marketing sequences get better with time. The process will refine your emails via the use of the data captured.
The ActiveCampaign reports can also assist you in identifying the best time to send out your emails. By viewing your highest open rates, you will find out which precise days, or hours had the highest open standards. You can then go ahead and add 'waits' to your automation sequences to ensure that vital emails are sent out when the open rates are higher. Marketers again love efficiency, and time tracking is one of the best ways you can streamline your workflow.
With the platforms goals feature, you will have the power in your hands to identify the amount of time required to accomplish a specific action. Once your automation sequence is set, you can get valuable data on just how long it takes your customers to perform certain actions in the automation sequence. You can, for instance, trace a customer's wait period from the sign up to paid customer status.
It is also possible to identify the amount of time your customers take to leave a review. This feature also helps to gauge the time taken for the purchase of other products or an upgrade of a user's membership.
Another fantastic feature is the ability to share automation that works. You can, for instance, directly import resourceful automation directly into your account. If you would like to share them with your team, you can do using the feature's Share menu. On it, you will access a share URL that can be imported into another person's account.
Sales funnels / CRM
This is the other feature where ActiveCampaign's deal pipelines shine. The fantastic CRM can help you to automate your sales processes and move your valuable leads along your pipeline to bring in more revenue. The CRM has a drag and drop functionality with customizable leads stages.
The kanban boards like feature will assist you in breaking a sales funnel into manageable stages. From this angle, the whole sales cycle ceases to be a confusing mess of a monster through the assistance of visual deal stages. The leads can be inputted manually, but automation increases output.
You can add more leads, prioritize, or move them in your CRM based on specific criteria. The CRM additionally has a scoring component that assigns a score to a lead. This means that you can target your most valuable leads for quicker conversions. Your marketing resources will, therefore, be utilized more efficiently.
Integrations
The platform integrates with over 150 apps, including Shopify, WordPress, Facebook, Stripe, and PayPal. Their extensive library of integrations also has extensive documentation that explains how each app's integration works.
List management
The platform utilizes tags and lists to manage and segment customer lists. You can, as an illustration, have a record that has multiple tags. You can also have records that have a few unique tags. All your stored business contacts are easily accessible from the platform's central dashboard. There are filters availed that will help you to apply actions as well as find specific contacts. The software allows you to import contact lists, or add them through the integrated third-party apps.

Reporting
The success of your email marketing campaigns is highly hinged on data. Reports, therefore, are very critical to marketing success. You can analyze metrics and see what actions work and eliminate those that do not work. ActiveCampaign's data reporting functionality include goals, automation, deals, contacts, and campaigns. The reports section has a bird's eye view of all the email campaigns you are undertaking as well as the clicks and opens. To view more useful data, you will need to select a campaign. Once a selection is made, metrics on social shares or mentions, location, bounces, or unsubscribes are revealed.
GetResponse; A review
A creation of Simon Grabowski, GetResponse is now two decades old. The platform has a wide range of customers from at least 182 countries worldwide. The software is available in 21 various languages, providing top-notch quality marketing solutions to businesses online.
This all in one marketing solution goes beyond email marketing and provides other fantastic solutions. First, unlike ActiveCampaign, GetResponse has a cool landing pages feature. It also has customer relationship management (CRM) and automated sales funnel functionality.
The platform has four main pricing plans; which includes;
| | |
| --- | --- |
| Package | Yearly costs |
| Basic | $15/mo |
| Plus | $49/mo |
| Professional | $99/mo |
| Enterprise | $1,199/mo |
The costs of each package vary according to the number of your subscribers. The more you have, the more you will be required to pay. Below we will review some of the platform's best features.
Email marketing
GetResponse has a fantastic 99% email deliverability record, one of the highest seen across platforms. The platform is first, is a spam-free solution, a factor that highly contributes to its deliverability success. Its email marketing feature also has the advantage of over 500 predesigned email templates to ensure that you can send attractive emails without breaking a sweat.
The software also has a drag and drop editor that makes email marketing a blast for the novice and the professional marketer alike. Your marketing team is also free to design their templates using the drag and drop editor. There are, however, tons of email templates to choose from, segmented by industry. All you need to do is to select one for your brand and get going.
The drag and drop editor also gives its users the ability to edit HTML code. You can preview your email message before sending, and it has a spam checker tool as well. When you are done with the email template design process, you can either broadcast the message at once or utilize its time travel option, that allows you to send the message later. With GetResponse, you can segment your contacts by their time zones and send emails when they are most likely to open them.
Besides the extensive library of templates, the platform also makes it very easy to tweak layouts, fonts, and imagery. The quality of some of the predesigned templates, however, is of a good enough condition to be used as-is. If you want a higher quality of email templates, you can purchase more from third-party providers such as Theme Forest. If coding is your thing, then go right ahead and make for your business a custom email-marketing template. The drag and drop editor is at hand to assist you in managing the design process.
The platform has stayed ahead of the curve by providing responsive templates that easily optimize for different screen sizes. There nonetheless have been some complaints when it comes to the display of these templates on some mobile apps. Users have also asked the developers to add on a few fonts beyond the usual web-safe fonts such as Georgia or Arial. A slew of new and exciting fonts will shake up the e-newsletters design and give them some pizzazz.
Autoresponders
The platform's autoresponders are a vital selling point of GetResponse. Through them, you can send to your subscriber's e-newsletters at intervals when they take individual predetermined decisions on your website. You can, for instance, send a welcome message for all signups and then send a discount offer to these same email addresses, a week later. You can set an autoresponder a few weeks down the line, which has a follow-up message.
This platform has a comprehensive autoresponder feature that enables action based or time-based message sending. Action-based messages can be triggered by customer steps such as;
Clicks
Opens
Change in user data
Subscriptions to lists
Completed goals or transactions
Birthdays
The platform's marketing automation functionality envelopes its autoresponder feature and includes the automation of workflows. This automation is done through its drag and drop builder, that will assist you in building an automation flowchart. This makes it easy to create a user journey, one that is fully customizable. Automationis a beneficial tool in marketing. Unfortunately, it is only available in the more expensive plans on GetResponse, which is a shame.
Sales funnels / CRM
The GetResponse CRM tools have undergone a useful facelift, which has made them much easier to use. You, for instance, no longer need to export data to CSV format to do your mail outs. The tool has grown from its ability to perform basic functions and is now integrated with the software's email marketing function.
Now you use it to go beyond the creation of sales pipelines. Through it, you can track activity from phone calls and emails. You can now usher users to your sales pipeline based on actions such as purchases, email opens, and form completions.
The CRM nonetheless lacks email activity tracking as well as task management tools. Without a task management tool, you cannot assign a task to a team member. With GetResponse, the addition of contacts to a pipeline is not as intuitive as it is with ActiveCampaign. The procedure is clunky and time-consuming, making the CRM look a bit half-baked.
The platform's auto funnel feature provides the means of creating a sales funnel without the input of other apps. There is a wide range of templates available for this function, and if need be, you can work with other platforms such as Etsy or Shopify to enhance functionality.
Analytics
The platform has a good range of reporting and analytics tools. They cover the basics such as click-throughs, open rates, and unsubscribe rates. There are, however, additional nifty features such as their one-click segmentation tools. This feature allows you to identify customers who have not interacted with your emails. You can then segment them and send a different version of the email to capture their attention.
There is a 'metrics over time' feature also that pinpoints the best time to send emails. There also are useful email ROI and per-user information features. You can also use the analytics feature to compare the performance of different email campaigns to improve your marketing.
Split testing
An email marketing campaign is a fantastic way to procure repeat and new customers. It is, however, much easier to retain old customers in business than acquire new ones. Data also shows that it is 70% easierto sell a product to a retained customer. However, the probability of selling your products to a new client stands at 5 to 20%.It is therefore imperative to run A/B tests when initiating new formats for an email campaign. The tests will assist you in improving your campaign's conversion rates which will, in the end, will have a good impact on your marketing efforts.
The platform's A/B test toolsets up two variations of a campaign and sends them to a small segment of your recipients. Clicks or opens measure the results of the tests, and the version that has received more attention wins the trial.
GetResponse's split-testing functionality allows you to test at least five messages against each other. You can measure your tests using features such as content, subject headers of a form field. This tool is, however, not that much different from ActiveCampaign's split testing feature that also allows up to five email tests at a time.
Landing page creator
The conversion of your website's visitors into leads is the most significant revenue-generating process of your online business. This means that you can never have too many landing pages. Studies have shown that an increase in landing pages leads to a 55% increase in leads.
A landing page does not only capture visitor's information but converts them into potential buyers. These pages, therefore, have very few distractions on them. GetResponse assists in the building of clean and well-designed landing pages. The lead pages creator is the software's unique selling point. Most of its competitors lack this functionality. This tool not only builds these useful pages but also tests their conversion rates against each other, in real-time.
ActiveCampaign lacks a landing page creator meaning that you will need to fork out more cash for a third party landing pages creator. The feature is available in GetResponse's cheaper options, but its full functionality can only be experienced in the more pricey packages.
Nevertheless, third party lead page builders have a hefty fee attached to them so, you will save some good bucks through GetResponse's lead page builder. The feature's interface, nonetheless, is a little bit clunky and not very intuitive. You will also have to build separate pages for your mobile and desktop pages, which is a hassle.
Webinars
The platform also has one more feature, which gives makes it a very robust marketing platform. You can create and broadcast webinars from GetResponse, ensuring that you too will engage with your clients on a more personal channel. Webinars are excellent lead generation tools, and holding them from a platform that has your email database makes webinar broadcasts much more convenient.
The integrated webinar tool means that you will not have to pay more for a standalone webinar solution. The tool is also very easy to use. Your viewers do not need to install any app to view your videos, and you can do a once click record of these sessions. GetResponse also provides free cloud storage for your playback files as well as useful screen sharing functionality.
ActiveCampaign vs. GetResponse
ActiveCampaign is a critical tool for any entrepreneur in need of an affordable email marketing solution. It has robust marketing automation tools that bring better functionality to email marketing campaigns than those of similarly priced peers. Its ability to run a multitude of sales funnels from multiple products is a big plus of the platform.
With it's easy to use agile like process, you can rest assured that you will not send irrelevant emails to a target audience. The software's main strength is the management of multiple and sophisticated sales funnels. It also makes it very easy for you to work with a team due to the ease of assigning tasks.
These two advantages place ActiveCampaign ahead of the curve when compared to GetResponse. If your business has multiple email campaigns or products, you will enjoy the ease of use that ActiveCampaign's platform brings.
GetResponse, on the other hand, can be a bit underwhelming to a user with a sophisticated email marketing strategy. The platform nevertheless has rich features that go beyond the email list. It, for example, has a landing pages builder. It is also better priced than its competitor is, when it comes to its higher feature packages. GetResponse, has a 30-day free trial, meaning that you can take it for a test run, without giving out your credit card details.
Why compare GetResponse to ActiveCampaign?
These two tools are highly functional in email marketing. We're comparing them so that you can get the best lead generation ROI.
You do not need both of them for this function. ActiveCampaign's CRM, however, is hands down one of the best platforms for automated marketing, especially for businesses with multiple products. GetResponse has an efficient CRM tool, as well as other extra features such as a landing page builder. ActiveCampaign can do for your business, if you do not mind paying more for its feature-packed package. If you, however, want to do more for your business, GetResponse is your answer.
ActiveCampaign pros
Use of tags and lists for subscriber management
Advanced automation features that include customizable workflows and triggers
A functional and robust CRM platform
An easy to use and attractive user interface for campaign building
Thorough split testing tools
A fantastic list on integrations
Responsive support
Tracking and reporting tools
Great for multiple email campaigns management
Cons
Its higher-priced package is expensive
A clunky drag and drop builder
Harder to manage contacts on the platform
Few predesigned email templates
A limited form builder on cheaper plans
No free trial
GetResponse pros
One month no commitment-free trial for a 250 subscriber list
Easy to import contacts from other apps into the platform
Easy to use analytics and tracker features
Award-winning customer support
Useful inbuilt landing page creator
A robust list of management tools
The more affordable option
Webinar broadcasting features
Wide range of predesigned email templates
Cons
No refund policy
Poor email activity tracking
Over to you
If you are still unsure of which platform is best for you, perhaps this quick summary will show you the way. ActiveCampaign is perfect for B2B businesses with longer sales cycles. If you are heavily invested in B2B sales, you should have ActiveCampaign working for you. However, if your company sells directly to its customers, GetResponse makes it very easy to manage your campaigns. If your business deals with B2C emails, get GetResponse.
You Might Also Enjoy: