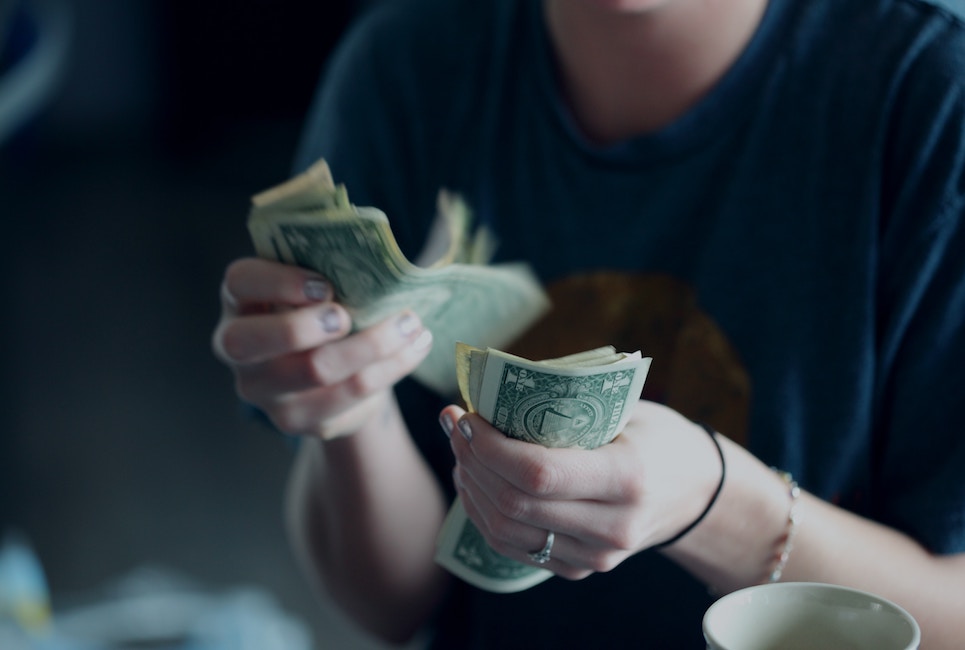 This article was written by Luni Libes and originally posted at https://lunarmobiscuit.com.
Putting yourself in the other person's shoes is sometimes hard, especially when you are a first-time entrepreneur and you are reaching out to an investor. Here are a few tips to help:
1- Wasting time.
If your words make you sound like you'll be a waste of time, most investors will not even both to reply to you. If your words are in fact wasting time, those words might not even be read.
Here's the opening paragraph of a message I received on LinkedIn:
Its my pleasure connecting with you . Actually I have a very good Business Project & looking for investor. It has been brought to my attention that you are a strong investor. I have been told of several businesses that got their start with your backing. At present, I am seeking investor help for my project, the business project which I have has a great demand & a very good prospect & as well as very much profitable.
And another:
Let me take this moment to thank you from the bottom of my heart for accepting my invitation.I'm working on my product MVP which would complete by December 2017 using Agile scrum approach. It's going to be an Artificial Intelligence (AI) based social media and search engine. At the moment, I have hired a UX/UI designer to develop logo and wireframe. Needless to say, I'm spending my own $money to create an MVP for investors like you. I have prioritized the features based on product market fit pyramid and performed an extensive features mining exercise with my team.
2- Build excitement.
You are so excited about your startup (or project) that you are taking the time to reach out to others. Remember that they don't share that excitement. They've no idea what you are doing. Before you ask them to do anything, and anything includes clicking on a website or opening an attachment, get them excited.
Does this message make you want to click the link?
Hello, my static (teaser) website is live. www.w.com. Hope, everything is great at your end. I will reach out to you if you are okay for your invaluable suggestions and input(s).Thanks.
Does this message make you want to open the attachment?
I would like to send you a proposal that is solely based on positive social impact. It has a business side to it, but then the proceeds go towards sustaining social project. Please have a look it when you have time and let me know what your thoughts are about it.
3- Provide details.
You competition for my attention is every other startup on the planet that falls within my area of interest, and my interests are broad. The entrepreneurs who get that attention tell me something about what they are doing before asking to talk.
This doesn't work:
Thx for joining Hope we can get in touch the next days.
Neither does this:
Thanks for accepting my invite. Looking over your profile, it shows me that you're a leader. Let me ask you, are you open to looking at new exciting opportunities? If you're open, let's have a short phone conversation.
4- Area of Interest.
Every investor has areas of interest, and it's a waste of both your time and theirs to pitch something that is obviously not a fit.
We are creating a decentralized Blockchain OTC (Over-the-Counter) Investment platform and would like to collaborate with you. Our Whitepaper and introduction video are available on our website www.io
I do understand that LinkedIn makes recommendations for connections, and that it is easier to click on all of those vs. reading who the people are and what they are interested in, but connecting to me only to pitch me a blockchain or mobile app is not a good use of time.
Problem / Solution / Ask.
The proper way to pitch is to start by explaining what problem you are solving. Then given some details on the solution. Then and only then make an ask.
An example of an entrepreneur doing this correctly:
My organization is tackling unemployment in South Africa. The plan is to set up a Youth Development Center using shipping Containers where we will: teach custom build furniture using recycled pallets. Refurbish computers for computer classes. Have a pottery studio , a sewing studio, welding machine, a community kitchen.
An example of a fellow ecosystem builder:
I am active within Maine's growing Entrepreneur/Mentoring community and would like to discuss many of the areas we have in common. I believe there is a potential for some synergies and hope we can grab some time on either Monday or Tuesday next week.
In both cases, note how they managed to provide enough details within one paragraph. That's really all it takes. One well-crafted paragraph to explain what you do, to build the tiniest bit of interest and excitement by the recipient. Just enough to get them to agree to the meeting.
I've worked with hundreds of entrepreneur and know that brevity doesn't come naturally to most people, and that the style of writing taught in schools isn't this style. Sometimes what you need to do is forget what you were taught in school, get to the point, and do that in as few words as possible