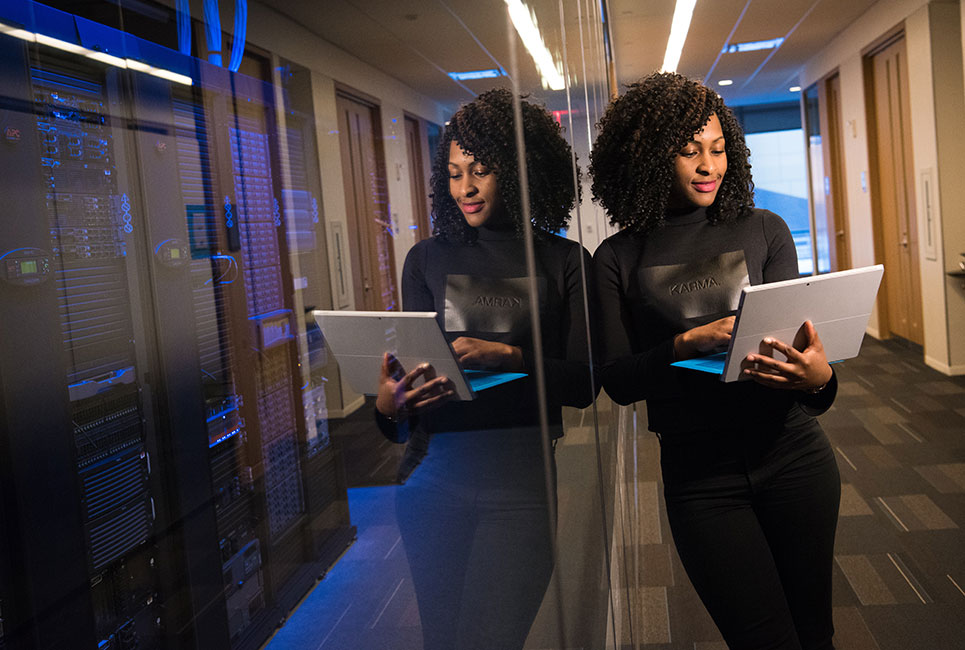 Have you ever given much thought to your shopping cart platform?
The truth is most of us rarely stop to think about it. We integrate a PayPal "Buy Now" button, cross our fingers, and hope it all works out!
But did you know that your shopping cart integration can drastically impact your business in terms of profits, consumer retargeting and customer experience?
In this write-up, I'm going to review ThriveCart; one of the most popular shopping cart platforms. You'll get to see how it compares to other options and how it affects your business.
This won't be your run-of-the-mill review though, I'll let you have a personal experience by taking you through the process of creating the product and checkout page, so you can get a "firsthand" encounter with it!
ThriveCart in a Nutshell
ThriveCart is a tool that helps you to promote, and receive payments for digital products, physical products, subscriptions, and services.
But it does a lot more than just receiving payments.
It's a brilliant software for designing checkout pages that have high click-to-sales conversions and can dramatically boost your sales with down-sells, up-sells, and bumps (we'll see more on this in a bit!)
One of ThriveCart's biggest strengths is how clever the team has been in ensuring that the tool integrates with many payment processors, webinar platforms, email marketing software, and any tool that you'll probably be using with your store.
Regardless of whether you promote your products on social media or via emails, ThriveCart links to the most used apps, providers and software in those sectors.
5 ThriveCart Features That Impact Your Business
Wondering how ThriveCart could impact to your bottom line?
Here are 5 ways the tool affects your profits and conversions.
1. One-Click Upsells and Bump Offers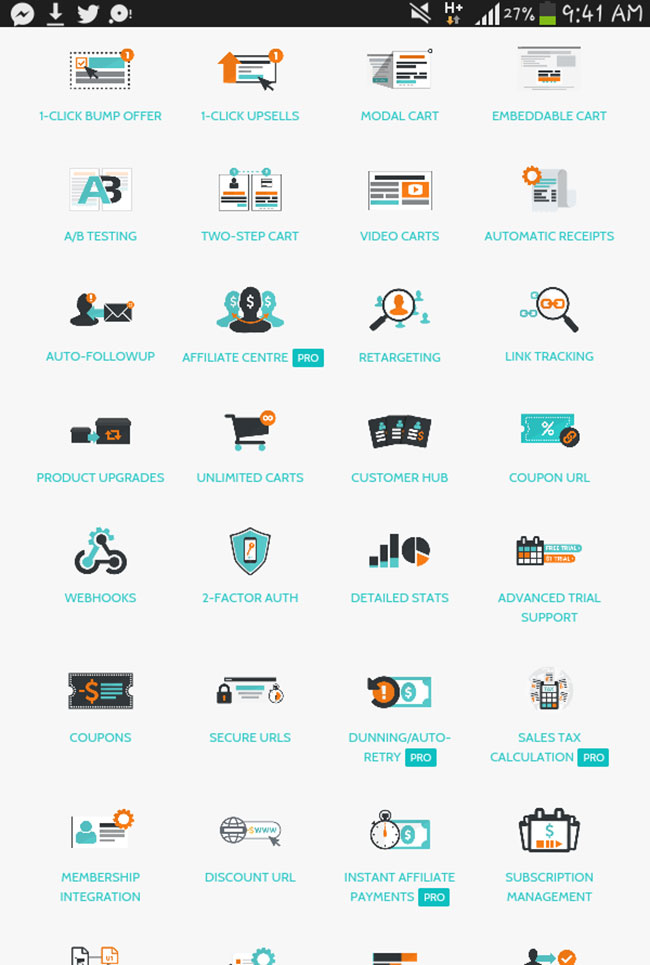 This feature separates ThriveCart from most of its alternatives as not all shopping carts offer the ability to include bump offers on your checkout page.
Here's how it works:
When a user is on your checkout page and wants to complete the purchase, they'll see a small box that offers them the option to upgrade their purchase, with just one click.
This simple addition is proven to boost sales, and it takes just 30 seconds to set it up on the checkout page!
Another amazing feature of ThriveCart like the bump offers is the ability to include upsells to your sales funnel. When customers go to buy a product, you can automatically direct them to a page that offers an upgrade of that product.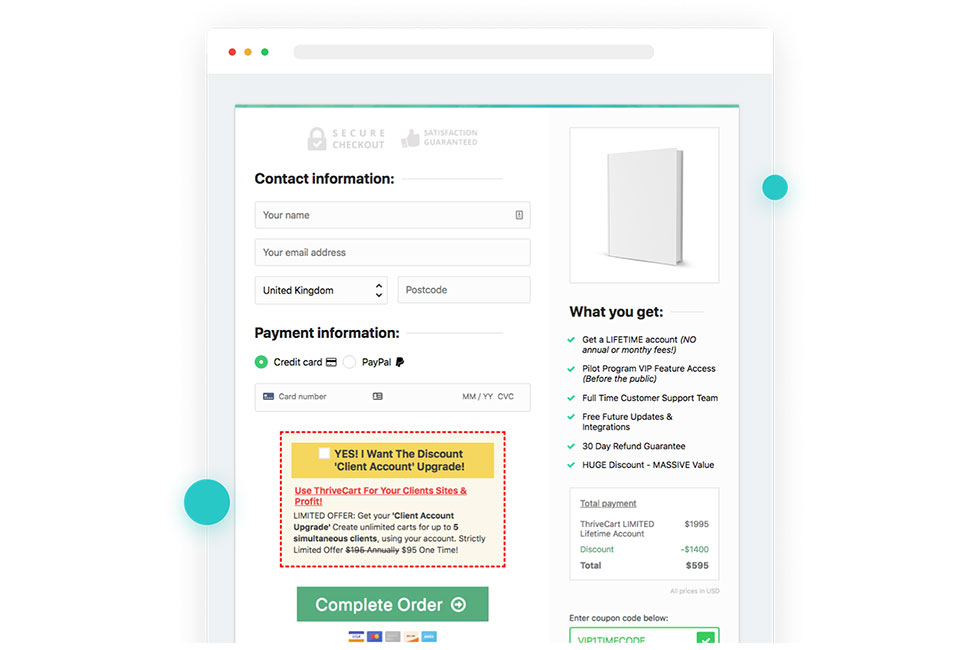 2. Retargeting Customers with Abandoned Carts
Isn't it annoying when people come to your website, stock up their cart, and then disappear before sealing up the order?
ThriveCart provides a feature that enables you to retarget these people by adding them to your email autoresponder. This means they'll get an automated email from you in a few minutes after cart abandonment.
The beauty of this is that you can "juice up" the deal and offer free shipping, discounts or just remind them of the abandoned cart.

3. Product Affiliate Program
This one's my favorite! ThriveCart makes it so easy to set up an affiliate program for your products with just a few clicks.
And a great thing about this feature is that you can put up unique affiliate arrangements for each product. So the commission rates for each product will differ.
It even allows you to put up "affiliate guidelines" and automatically adjust commission rates for underperforming affiliates. The whole process is automated, so you may not need to be fully involved in managing the affiliate program.
4. A/B Testing
Sometimes simple tweaks like adding testimonials, changing page texts or design elements on your checkout page can increase sales.
ThriveCart allows you to see the effects of these changes with the "A/B test" feature. You can set up a split-test of two versions of the checkout page and as soon as one has better conversion rates, ThriveCart automatically picks the winner and uses it for all checkouts.
5. Countdown Timers
Introducing scarcity and urgency to your sales process is an excellent way to increase conversions. Most times, consumers need that extra nudge to make a purchase.
The brand Experian proved this as they experienced a 16% boost in their transaction rates by simply adding urgency to their promotional emails.
ThriveCart makes it easy to create urgency with the countdown timer. When creating your cart, you can include a timer and as soon as the timer expires, the offer becomes unavailable.
It also lets you redirect customers to another page or notify them on when the offer will run again.

ThriveCart Walkthrough
I promised you a walk through at the start of the post, so here it is!
This is how to create a checkout page with ThriveCart. I included screenshots so you can get a feel of the experience!
1. Sign in
After signing in, you'll be redirected to your dashboard that shows you a summary of your daily revenue
Here's how it looks:
2. Add a Product
To add a new product, scroll to the top of the dashboard and click on this icon:
Next, click the create product button:
Once you've done this, a pop up will come up requesting your product type. You have the option of adding a physical product or digital product.
Choose the relevant option and click on create a new product:
The next page you'll see will show you 4 tabs: Product, Fulfilment, Checkout, and Behavior.
Click the product tab and several sub-tabs will show up: Pricing, Processors, Bump and Affiliates.
Each of these sub-tabs are vital to properly identifying your products, let's see them one by one. The sub-tabs allow you to add or edit your product name, label, status, pricing and checkout page URL.
Let's see more on each of the options.
Pricing
The pricing tab is where you can add your product price. It also lets you add varying pricing options, like if you want your customers to have the option of paying monthly or yearly. With pricing, you can also set automatic tax calculation and create personalized payment invoices as well.
Bump
Remember the bump offer feature I talked about at the start of the article? This is where you can set it up, just simply check it and input your offer details.
Payment Processors
With this sub-tab, you can choose the processor you want to use. Click set up processors and pick your choice.
Affiliate Program
To enable the affiliate program feature, tap on the affiliates sub-tab, input details like commission rates and save.
3. Put up Fulfillment Preferences
The fulfillment tab is where you can add what will happen immediately a customer purchases your products. There's just one sub-tab under it tagged "After Purchase". Click on it and input what you want to happen after a purchase.
4. Create the Checkout Page
There are 4 sub-tabs under the checkout tab; Template, Success page, Tracking and Customize.
Template
The template tab, allows you to pick from 4 different templates:
A tall

One-step Checkout

Embeddable Checkout

Popup Checkout
Customize
This is where you can personalize the template you chose and you'll have a lot of customization options! Some of them include adding testimonials, including a guarantee seal and adding a thumbnail image of your product.
Success Page
The success page allows you to personalize what buyers will see after making a purchase. You can add a simple thank you message or video.
Tracking
If you've got a tracking service you love, you can set it up in this tab.
5. Create Behavior Actions
The 5th tab permits you to initiate actions based on visitor behavior. For instance, you can include a buyer in your CRM or automate follow-up emails for customers with abandoned carts.
Here are some of the trigger actions ThriveCart offers:
Expired Credit Card

Declined payment

Product purchase

Due Payment
Once you're done tap save and you're good to go!
ThriveCart vs Alternatives
There are so many shopping cart tools and making the right choice can be a bit confusing so ill point out what makes ThriveCart unique.
1. More Integrations
All shopping cart platforms integrate with other tools but ThriveCart offers more options. For instance, ThriveCart integrates with Zapier, which means you can add in almost any tool!
2. Automatic Tax Collection
ThriveCart allows you automatically collect sales tax. This is dependent on the customer's location. Although other cart platforms offer this, they usually do so with third-party tools, which incur an extra cost on monthly payments.
3. Automation
This is one of ThriveCarts major advantages over its competitors. Few shopping carts offer its kind of automation. A great example is the automatic email autoresponder series addition of customers after a purchase, or retargeting emails to people with abandoned carts.
These amazing automations set it apart.
ThriveCart Alternatives
SamCart
SamCart is one of the most popular ThriveCart alternatives and rightly so. It offers similar basic features such as different payment plans, 1-click upsells, checkout template pages, 1-click bump offers, etc.
However, SamCart's affiliate program offers different features and pricing. For instance, ThriveCart's affiliate program provides affiliate tracking IDs but with the SamCart affiliate platform, your affiliates would be unable to track their best traffic sources.
There is also an increase in price on your SamCart monthly payment if you decide to use the affiliate program.
ClickFunnels
ClickFunnels offers certain features you can find in ThriveCart like 1-click upsells, bump offers and down sells. It also allows you to customize your shopping cart with a drag and drop builder.
Just like SamCart a major difference between ThriveCart and ClickFunnels is the affiliate platform. To run the affiliate program you'll need to upgrade in your monthly payment.
Zaxxa
.
Zaxxa is a great shopping cart with a lot to offer like detailed analytics and tracking and unique customization options that impact on user experience but when compared to ThriveCart it has some major limitations.
If you are new to the eCommerce world, you may find it a bit difficult to use. Zaxxa also does not support physical products and has less integration options than ThriveCart.
Common Questions and Answers
Here are some common questions about ThriveCart and I've got the answers right here for you!
Is ThriveCart Worth it?
Absolutely! For a tool with such amazing features, multiple integrations, and a one-time payment option, it's worth every dime.
With that said, ThriveCart isn't a magic bullet, if your products aren't what your customers are looking for, it may not help as much. But, if you've got the right products for your audience, ThriveCart is designed to help boost your sales.
Who Is ThriveCart For?
With so many developers getting in on the "sales funnel" and "shopping cart" game, the options you've got are staggering.
But if you are looking for a professional type shopping cart capable of handling six-figure transactions yearly without a recurring fee and you want to be able to create bump offers, upsell funnels, down-sell funnels and a lot more then ThriveCart is for you.
What Does ThriveCart Integrate With?
Just as with most shopping cart platforms ThriveCart integrates with multiple payment processors, email marketing software, and membership software, however, it isn't limited in integrations like other tools of its kind.
ThriveCart offers integration with Zapier, which means you can integrate with just about any tool that comes to mind. Here is an excellent resource on ThriveCart integrations.
Does ThriveCart integrate with WordPress?
Yes, ThriveCart works excellently with WordPress. You can integrate it in two ways. The first involves creating a ThriveCart order for the page and then hosting it via the ThriveCart server.
After doing that you can simply link to the page from your website just like you'd do for any other link. When someone clicks the link (most likely on your sales page), they'll be redirected to your shopping cart.
The second option and the most popular is to copy the embed code from ThriveCart after creating a shopping cart and then paste it into your WordPress HTML editor. Your shopping cart will then show up on your website page where it was inserted.
Does ThriveCart Integrate with Woocommerce?
ThriveCart and WooCommerce are two very different types of checkout platforms. WooCommerce is an eCommerce "add-to-cart" system, whilst ThriveCart is a conversion-focused funnel based checkout. Whilst they both process your customer's orders, they're both very different types of platforms.
As such, there isn't a logical 'integration' as ThriveCart wouldn't act a replacement for your WooCommerce checkout because the tool does not support and is not designed for adding items to a cart. ThriveCart is designed for selling a specific product or offer, then using bumps and upsells to maximize the revenue from the customer.
With that said, you can use WooCommerce to 'host' your products and the style of your site, the buttons in WooCommerce under each product would link directly to the checkout (you'd set your product to be a 3rd party/affiliate link, then use the cart URL from ThriveCart there).
Finally: Is ThriveCart for You?
Overall, ThriveCart is a powerful tool that will help you boost sales and offer stellar user experience. It offers features beyond the regular shopping cart and lets you integrate with just about any other software.
If you have questions or comments about your experiences with ThriveCart feel free to comment below!