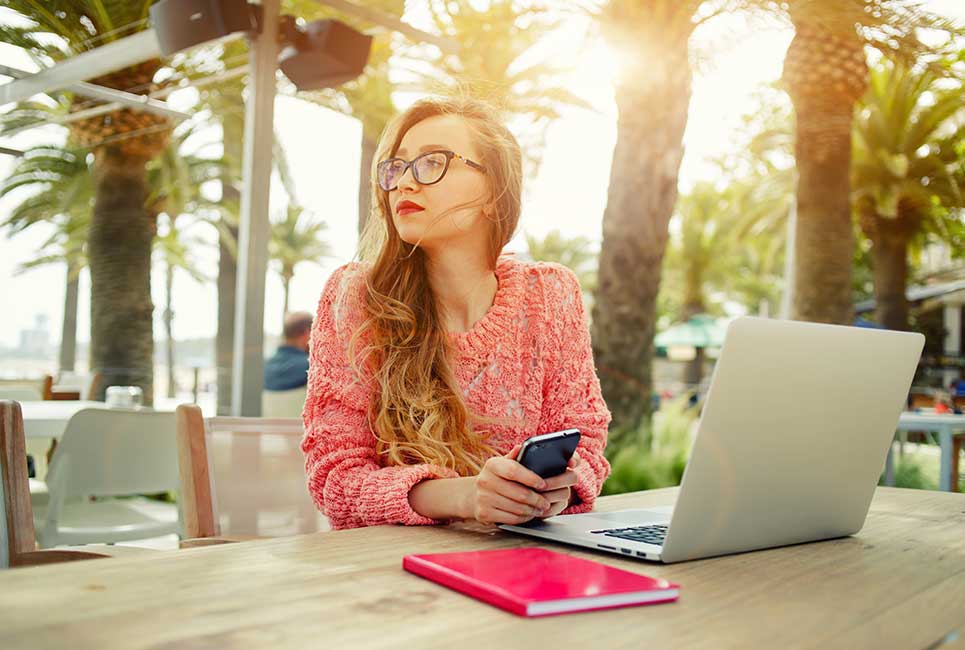 Modern society faces numerous issues. From extreme poverty to worldwide hunger to planetary concerns that include pollution, climate change, diminishing natural resources and an ever-increasing list of endangered animal and plant species—there is no shortage in the challenges that face our world.
Nonprofit and government agencies have been the go-to in previous and present times of crisis. While social entrepreneur organizations can be nonprofit, they can also be for-profit and a hybrid between the two, and they are bringing government and businesses together to create change.
Social entrepreneurs are making their mark in addressing key issues and solving these in unique and individual ways by applying business practices to social problems. A prime example of this is Scott Harrison, founder of charity:water, a nonprofit that has raised more than $230 million and provides safe and potable drinking water in 24 countries.
In order to truly succeed as a social entrepreneur, it must be a cause that drives you forward through difficult and often overly-regulated, triple-copied bureaucracies that can make change daunting. The following represent two of the opportunities ripe with need. Find the one that stirs your soul and lead the way.
The Sun
The International Energy Agency (IEA) believes that "Without decisive action, energy-related greenhouse-gas emissions will lead to considerable climate degradation with an average 6C degrees global warming."
Renewable energy is one of the answers to this worldwide concern and solar energy is leading the way. According to the IEA, "The U.S. could install 305 gigawatts of solar by 2030 and 737 gigawatts by 2050." Those numbers represent an increase of approximately 1000 percent from today's current capacity. Just 16 years ago, 1,000 solar power installations could be found on America's rooftops.
Today that number is close to one million. In addition, the cost of installation is half of what it was just six years ago. The technological advances that have lowered installation costs have also increased availability worldwide. According to Think Progress, "Over the past four decades, for every doubling in scale of the solar industry, the price of solar modules worldwide has dropped roughly 26 percent." Nationally and globally, installation of clean energy is exploding.
Solution
Approximately 1.3 billion people live without access to a power grid around the world. Enter the social entrepreneur who can often overcome potential government hold-ups. Bringing affordable renewable energy to rural communities provides light and power for schools, homes, businesses and farms. Consider SunCulture—an innovative sustainable energy company that created an "AgroSolar Irrigation Kit." This solar-powered drip irrigation system waters crops by pulling water from available sources. SunFunder finds investors for individual solar projects. Their goal is to finance $1 billion for solar loans by 2020.
Food
If you live in the United States, you probably see food waste every day. The statistics, in a world where more than 700 million people suffer from hunger, are truly daunting. According to The Guardian, our need for perfect, unblemished fruits and vegetables is the root cause of the current trend of throwing out anything less than perfect and this occurs at the level of farmers, packers and distributors. Approximately 60 million metric tons of produce worth about $160 billion is thrown out every year by retailers and consumers.  When you add the food left in the fields or in the warehouses due to their imperfections, it is estimated that almost half of all produce grown goes to waste. And that's just in America. Globally, approximately 1.6 billion metric tons of produce at a value of $1 trillion is wasted every year.
Food waste in developing countries is largely due to poor equipment or lack of transportation. In wealthy countries it is largely due to the high aesthetic standards.  If the hunger crisis facing the world calls to your inner social entrepreneur, consider how the countries below have made a difference.
Solutions
The Danish city of Horsens calls the food waste outlets pop-up shops. They collect food from supermarkets that may be nearing its best-before-date or has damaged packaging and then sells it at discounted prices to those in need. Denmark is making a concerted effort in the battle against waste and has cut it by a quarter since 2010. The UK calls these same types of shops social supermarket chains. Company Shop was founded more than 40 years ago and is UK's largest redistributor of surplus products. They stop 30,000 metric tons of food from going to waste by redistributing it to communities in need and offering the food at discounted prices.
Power and food—two of our most vital needs as a people and yet many around the world are without. If social entrepreneurs have their way, there will come a day when everyone will have ample food and a light to lead the way.
At Change Creator, we inspire and empower people to earn a meaningful living that positively impacts the world.
Approximately 60 million metric tons of produce worth about $160 billion is thrown out every year by retailers and consumers.