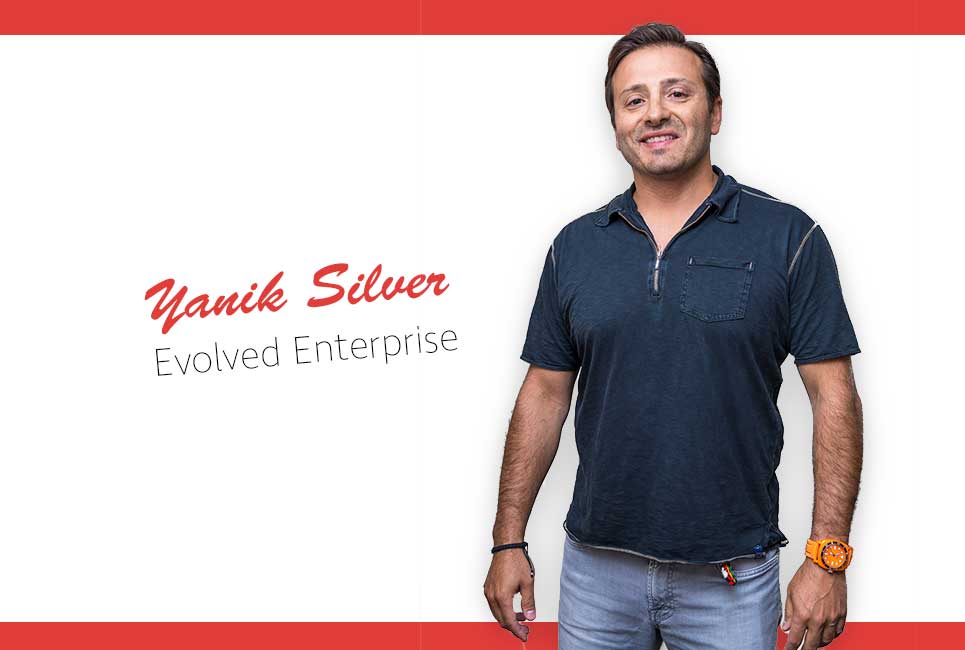 Exclusive interview with entrepreneur success, Yanik Silver.
Subscribe to this show on  iTunes  |  Stitcher  |  Soundcloud
He started telemarketing at the age of 14 and was on the road cold calling by the age of 16. Since then he's become a master salesman and entrepreneur. His name is Yanik Silver and he's on a mission.
Inspired by greats such as Jay Abraham and Tony Robbins, Yanik discovered how to work out deals with people who already have the customer he needs. It's an art in and of itself.
For example, while selling medical devices, he developed a relationship with an attorney who worked with doctors to setup ambulatory surgery centers – the opportunity for the doctor to perform surgery in a accredited facility so they get the fee for the surgery and facility fee. To do that they needed the package for equipment, so the lawyer would point him to those doctors and it created a powerful flow of customers.
Many people "fall off the cliff" because they don't think that what worked decades ago will work today. While some condition have changed today, Yanik believes the fundamentals of marketing and sales always stay true to themselves.
Today he's on a mission we love and redefines how business is played in the 21st century at the intersection of more profits, more fun, and more impact.
He is the founder of Maverick1000, a private, invitation-only global network of top entrepreneurs and industry leaders. This group periodically assembles for breakthrough retreats, rejuvenating experiences, and impact opportunities (to-date raising over $3M+) with participating icons such as Sir Richard Branson, Tony Hawk, Chris Blackwell, John Paul DeJoria, Tony Hsieh, Russell Simmons, Tim Ferriss, and many others.
Yanik serves on the Constellation board for Virgin Unite, the entrepreneurial foundation of the Virgin Group and Branson family. And his lifetime goal is to connect visionary leaders and game changers to catalyze business models and new ideas for solving 100 of the world's most impactful issues by the year 2100.
Topics of discussion in this interview
How did jay Abraham inspire Yanik?
What is the long form sales letter?
How has marketing and sales changed over time? What has stayed the same?
What is the new currency today?
What is Maverick 1000 and how did that start and evolve?
How did he get big names like Richard Branson to join Maverick 1000?
What's important to creating strong relationships?
How does Yanik define freedom?
How important is money? What role does it play?
What steps should a new entrepreneurs explore to start getting traction in their business?
Why doing something good does not automatically create success.
What does it take to get a sale?
What do you need to understand to get people's attention with your marketing efforts?
The power of "why".
How to optimize key real-estate such as a "thank you" page.
Why you need to learn about psychology.
How to create a hook.