7 Social Entrepreneurship Conferences to Look Forward to In 2016
Are you a social entrepreneur or just someone interested in the idea of setting-up a social business? Why not learn and build your network by attending an event geared towards social entrepreneurship?
You might be surprised with the number of social impact conferences happening every year. This is a good sign as it means more and more people are engaged in businesses and projects that could bring lasting positive impact in the world.
Although some events come with a hefty registration fee, they are worth looking into, especially if you have the budget. For those who cannot afford to go, some of the conferences offer fellowships or volunteer opportunities.
Want to know what conferences to check out? Here are 7 of the most popular social entrepreneurship events in 2016.
1 Social Innovation Summit
When: June 7-8, 2016
Where: Ronald Reagan Bldg., Washington DC
Website: https://www.socinnovation.com
Who Can Attend: Tech entrepreneurs, students, professionals
Cost: Day 1 Only $895, Day 2 Only $995, Full Conference $1, 495
Are you wondering how you can incorporate social entrepreneurship with technology? Are you interested to learn how business innovation can meet social transformation? Then head off to the Social Innovation Summit and learn from the different speakers of this twice-annual event.
Held in Washington DC and Silicon Valley every year, the Summit gathers more than 1000 professionals from different sectors in the society. Get a chance to meet Fortune 500 Corporate Executives, venture capitalists, government leaders and nonprofit heads.
Technology is at the forefront in this event, but investment, philanthropy and international development are also given the spotlight. This is open to everyone, and you can register to attend for only one day or opt to join the full conference.
2 Collaborative + Classy Award
When: June 14-16, 2016
Where: Boston, MA
Website: https://www.classy.org/collaborative
Who Can Attend: Non-profit organizations, foundation professionals, students
Cost: Free for nominees of Classy Awards and accepted fellows of the program
The Collaborative brings together leaders, influencers and innovators from all over the world to share their knowledge and experience with the participants. This yearly event is ideal for young social entrepreneurs who are starting out or are already engaged in their own businesses.
What's great about this conference is its fellowship program aimed at students or recent graduates who are interested in social innovation. The competition is tough, but if you have what it takes and you make it through as a Fellow, this is a great venue for you to learn from the top leaders and innovators.
One of the event highlights is the Classy Awards. They are given to organizations and social enterprises that have shown excellence in social innovation. The nominations closed early in February, but there is always next year to apply.
When: June 15-16, 2016
Where: Santa Monica, CA
Website: http://digimarcon.com/west/
Who Can Attend: Senior marketers, entrepreneurs, digital executives and other professionals
Cost: Virtual: $295, Main Conference, VIP & All-Access Pass: Starts at $595
The best thing about Social Entrepreneurship is it covers a lot of industries. For digital marketing fellows and enthusiasts, the event to attend is DIGIMARCON West.
There is no denying the importance of digital marketing in running a successful business. Most social impact businesses are web-based, so it is a must to be updated with the latest strategies and innovative technologies.
Topics like Content Strategy, Social Media, and Data Analytics will be covered in this big event attended by digital marketers and social innovators. DIGIMARCON is also happening in Houston, Toronto and New York so you can catch one nearest you.  
When: June 21-23, 2016
Where: Washington DC
Website: http://www.mcon.events/about/
Who Can Attend: Entrepreneurs, community organizers, students and professionals
Cost: In-Person: Starts at $350, Live Stream: free
MCON recognizes each generation's desire to contribute and make a difference in the world. From a one-day virtual event in 2011, MCON has now grown in leaps and bounds and has expanded its reach to 14,000 online visitors and 300 in-person attendees in 2015.
Participants can take part in the discussions, listen to the speakers and network with other attendees. The goal is not just to inspire, but also to spark a movement and create change in their respective communities and organizations.
5 Social Capital Markets (SOCAP) Conferenceit
When: September 13-16, 2016
Where: Fort Mason Center, San Francisco CA
Who Can Attend: Social impact investors, Venture Capitalists, entrepreneurs, and professionals
Cost: Starts at $795
The Social Capital Markets (SOCAP) Conference is an annual event taking place in San Francisco CA. Since its inception in 2008, SOCAP has drawn more than 10,000 people and is considered as the largest conference on social impact investing and social entrepreneurship.
Investors are looking for new businesses to fund, and SOCAP is a venue to find social entrepreneurs with big ideas needing some seed money. In the event, participants are educated on impact investing and how it can benefit a lot of social enterprises.
To date, SOCAP has helped over 1,000 entrepreneurs, and they continue to support them through scholarships and trainings. The conference is open to anyone interested to attend. It's best to buy your tickets as soon as possible as this is always a sold-out event.
6. Global Entrepreneurship Summit
The Global Entrepreneurship Summit is happening in Silicon Valley this 2016. This exciting event has convened in different countries all over the world. This year, America will be on the spotlight as it showcases the best of what the country has to offer in terms of entrepreneurship.
Venture capitalists, impact investors, global leaders and entrepreneurs will gather together and come up with initiatives to address social issues. The event also offers opportunities for entrepreneurs to build networks with industry leaders so they can put their ideas to action.
Silicon Valley is the perfect location for the event because of its dynamic vibe and can-do spirit. There are no dates for the Summit yet, but check out their website and sign-up for their newsletter for updates.
7 Igniting Innovation Summit
Igniting Innovation Summit is perhaps one of the most exciting social entrepreneurship conferences coming this 2016. Organized by Harvard undergraduate students, this event gathers together big names in the social impact sector. Although this only runs for a day, the event promises a full-packed program.
Last year's summit held pitch competitions for startups, showcased interactive presentations from young innovators, and engaged everyone in powerful keynote speeches from three big influencers.
This year is bound to be even bigger and better. No date is announced yet, but do check out their site for updates. There you have it, seven of the most exciting events on social entrepreneurship. If you have already decided on what event to attend, do not wait until the last minute to buy your tickets. For those who cannot go to any of the events mentioned, you can always plan for next year. As a startup social entrepreneur, you have to go out of your way to collaborate and network with other like-minded individuals. Attending conferences can help you do just that.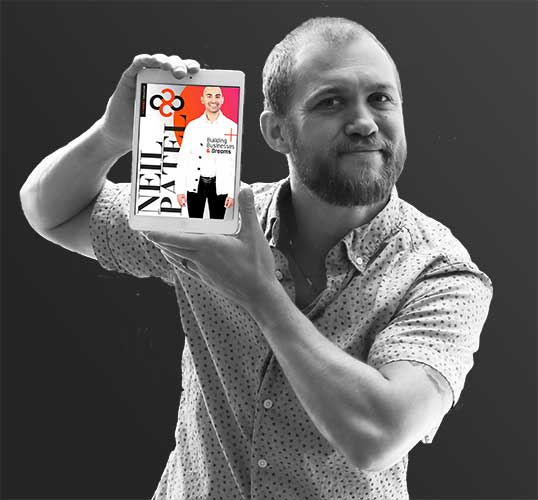 Adam Force
Founder/CEO
I'm passionate about social entrepreneurship and making the world a better place. I have over 15 years of professional business experience and have founded 2 companies as an entrepreneur.
Right now I'm the founder of Change Creator magazine app which is truly designed to push mindful business, making it the standard to use business to solve social and environmental problems. "Business as usual" is no longer an option.
Check out the magazine for free with this 28 page starter kit.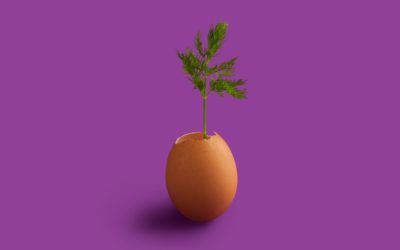 This article was originally written by Bill Kramer and published on Next Billion. Eight men are as wealthy as the poorest half of the world, according to Oxfam. If you have worked on poverty issues at all, you know the general outlines of inequality. Nevertheless, it...
read more