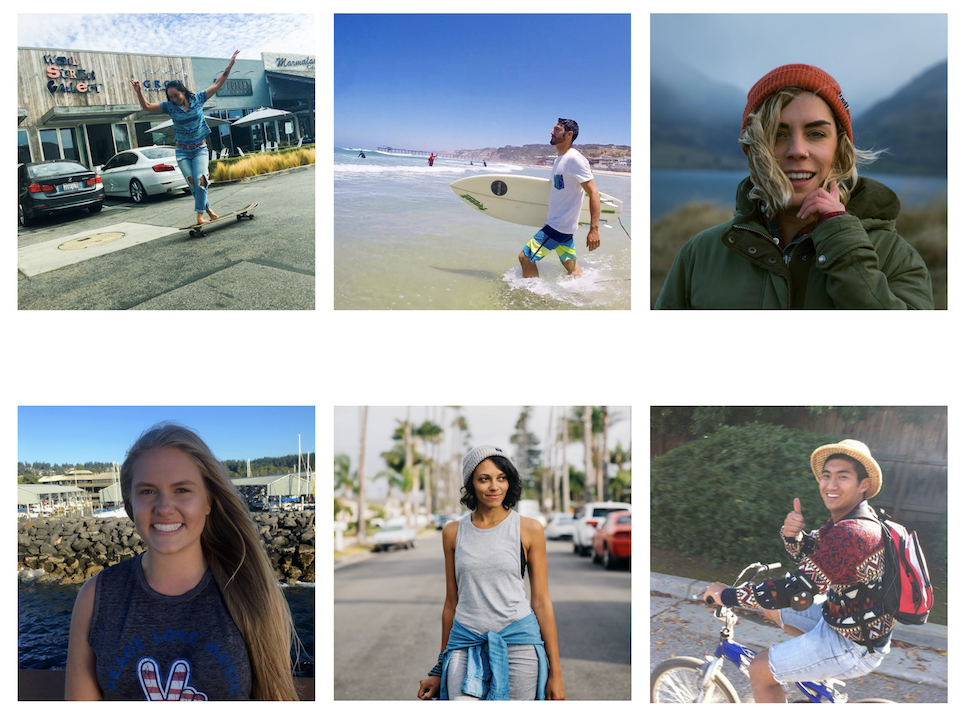 This article was originally posted by Grant Trahant on Caustartist
Meet Aloha for People. The mission of the brand is to provide clean water and jobs to people in need around the world and in the brands home state of California. With every product sold, Aloha for People provides a person in need with access to clean water for 2 years minimum.
Aloha for People was founded during the summer of 2016 when the company founders, Brian and Emily, were inspired after learning about the lack of clean water and jobs available in Guatemala. The brand prides itself on creating jobs in both Guatemala, Nepal, and in the United States. All of the shirts are made in Los Angeles, California.
Brian and Emily have partnered with the organizations Ecofiltro and Wine To Water to help people in Guatemala and Nepal receive clean water. Ecofiltro makes water filtration systems that are used to provide water to children in schools as well as educate the children and their families on the importance of clean water. Every Aloha for People shirt that is purchased provides a child access to these water filtration systems for 2 years. Wine To Water focuses primarily on permanent water solutions and infrastructure in rural villages of Nepal.
Below is an interview with Brian Poage, co-founder of Aloha for People.
What inspired the idea of Aloha for People? Tell us your social entrepreneurial story!
During the spring of 2016 Emily and I were searching for deeper meaning in our careers. She was working in the apparel industry and I was working in construction management. Both of us felt unfulfilled and wanted to have a more positive impact on both the environment and for people who were in need. We were inspired after reading Blake Mycoskie's book Start Something that Matters and began to seriously brainstorm how we could create a company that we would love and that could help improve the world around us. I have always loved aloha shirts. Their ability to tell stories, be conversation pieces, and represent a culture of people has always fascinated and inspired me and I have a closet full of aloha shirts with vibrant colors and unique images.
Emily and I thought that we could create a similar type of shirt that represented the culture of a group of people who could also use our help. We both had some friends from Guatemala and knew they are famous for having vibrant and unique textiles. After also learned that they had a terrible water crisis, we discovered our business model. Aloha for People was born to create new ways to provide clean water and jobs to people in need by making aloha shirts in downtown Los Angeles from fabric hand-woven in Guatemala. By using fabric from Guatemala we provide employment for sewers and textile workers in the country.
Related: What are the unique challenges of starting a social enterprise
We make all of our shirts in downtown Los Angeles which provides jobs here in the United States.
One of our main focuses was to help bring manufacturing jobs back to the United States and specifically California. We are proud that all of our products are made here in our home state and that all of our manufacturing partners are paid fair wages.
How did you get in contact with your current textile suppliers?
The amount of technology we have today is absolutely incredible. We can communicate with people all over the world without leaving our homes and that is exactly how we were able to create our network of suppliers and manufacturers for Aloha for People. Emily and I began our search on Google trying to find reliable fabric suppliers from Guatemala at a competitive price. We reached out to probably a dozen wholesale suppliers to discuss pricing, availability of patterns, quality of fabric, and to understand their business model and standards for their workers. We finally found an incredible supplier out of Florida through David Green. He has been an invaluable partner and has continued to provide us quality Guatemalan fabric at competitive prices. The textiles are incredibly well-made and he has a fantastic relationship with the sewers in Guatemala.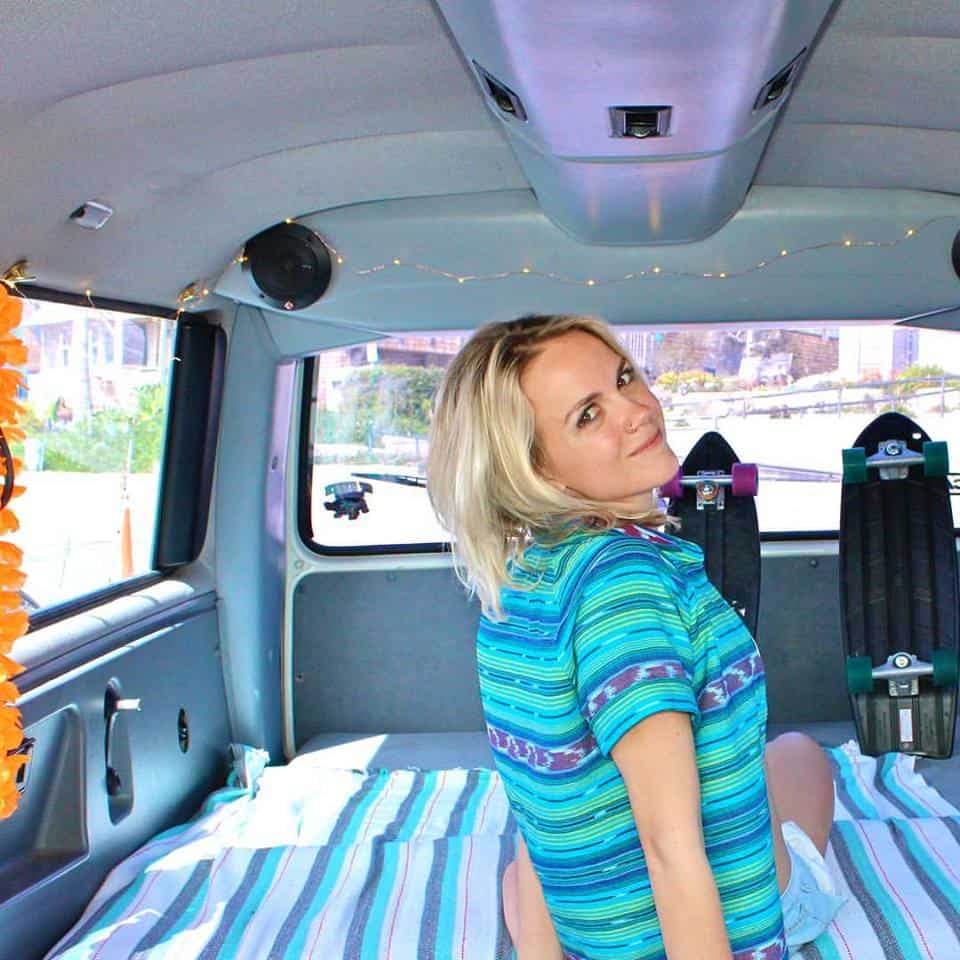 Tell us a little about the water issues people in Guatemala are facing.
Guatemala is truly facing a water crisis. Currently, 95% of the water sources in the country are unsuitable for human consumption and their leading cause of death for children is water borne illnesses.
In their cities, water infrastructure is far inferior compared to our systems in the United States and there is a high water tax for anyone who wants fresh water. This means that only wealthier families are able to have continuous access to clean water while most families cannot afford it.
Outside the cities, there is very little infrastructure and almost zero access to clean water. Many of the villages and communities use the same water sources for drinking, cleaning, and as bathrooms. This water is then filled with bacteria and the majority of people are not educated on the importance of clean water and hygiene. This is one of the reasons we are so proud to partner with Ecofiltro. The company was founded by Philip Wilson and focuses on providing water filtration systems in schools and homes in mostly rural areas of the country.
They make all of their filters in Guatemala out of materials native to Guatemala and they focus on not only providing clean water, but on educating the children and their families on the importance of clean water and hygiene to stay healthy. To date, Ecofiltro has provided over 400,000 children in Guatemala with clean water and their goal is to reach 1,000,000 by 2020. Aloha for People is here to help Ecofiltro reach this incredible goal.
Why do you think it's important to provide clean water specifically to children?
Children are the future of any civilization or community. One of our most important duties in life is to educate children and prepare them to live a fulfilling and productive life. By providing children clean water, it keeps them healthy and allows them to attend school and have a chance to improve their lives. In countries like Guatemala, children are the key to pulling communities out of poverty and improving the overall conditions of the country. Clean water is necessary for life and Aloha for People's mission is to help ensure that all children are able to have clean water access so they have the chance to grow up and improve the world around them.
Tell us about your team in Los Angeles assembling your Aloha for People shirts.
We are a tight-knit team here at Aloha for People. After founding the company in 2016, Emily and I brought on our friend and roommate Jeff Michaels. We each have our own roles and play off each other's strengths and weaknesses to help build the brand. Jeff is our Chief Branding Officer. He created our logo, leads all design efforts, and helps guide the overall feel and direction of the brand.
Emily Sansom is the Chief Design Officer. She leads the design and fit of our products and has leveraged her relationships within the apparel community to help Aloha for People get into retail stores and build a reputation among the other brands here in the Los Angeles area. Brian Poage is the Chief Aloha Officer. He helps to establish our sourcing channels, manufacturing partnerships, and seeks out water partners while also focusing on the future goals of Aloha for People.
Beyond the three employees, we have developed an incredible group of Aloha Ambassadors. These individuals truly embody the Aloha for People mission and represent the brand in a radical way. They help to promote the brand and spread the aloha everywhere they go. We would not be where we are today without their incredible support!
You might also like to read 8 Famous Social Entrepreneurs Doing Good and Making Money