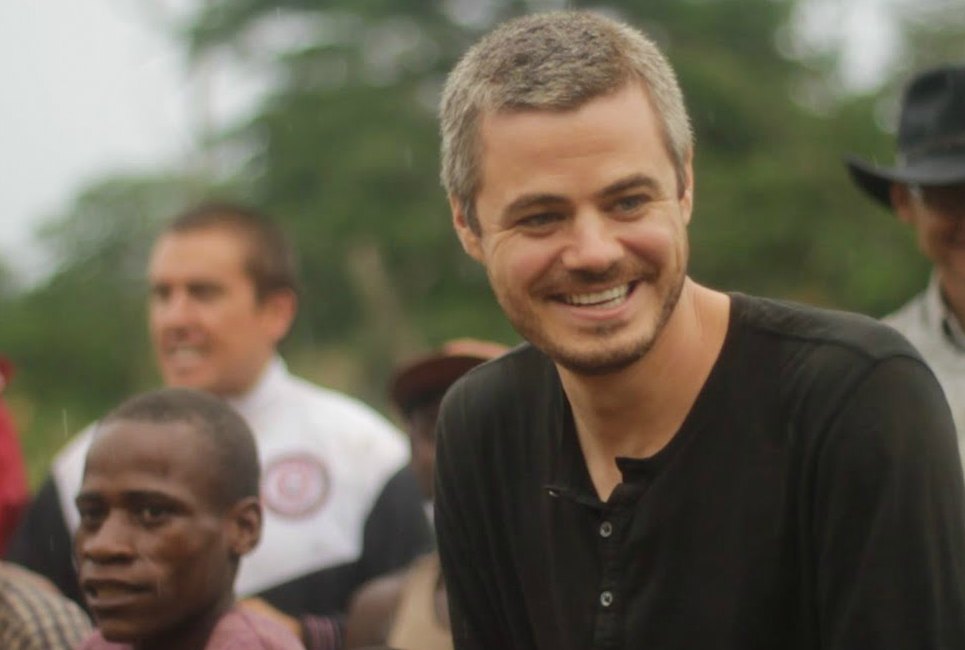 What is a social entrepreneur? When I think of these words, I visualize the people who seek to create solutions to widespread social issues such as poverty, famine, and a lack of education. They pour themselves into their business and into the people that they are trying to serve. They aren't just entrepreneurs, they are business people seeking to make a difference in the world.
Unfortunately, we have come to equate the term "social entrepreneur" with "ineffective" or "unprofitable business". However, social entrepreneurs are no different from everyday entrepreneurs in the way that they conduct business or turn profits. To give you an idea of how social entrepreneurship is still entrepreneurship, here are 8 famous social entrepreneurs that you may have heard of:
1) Bill Drayton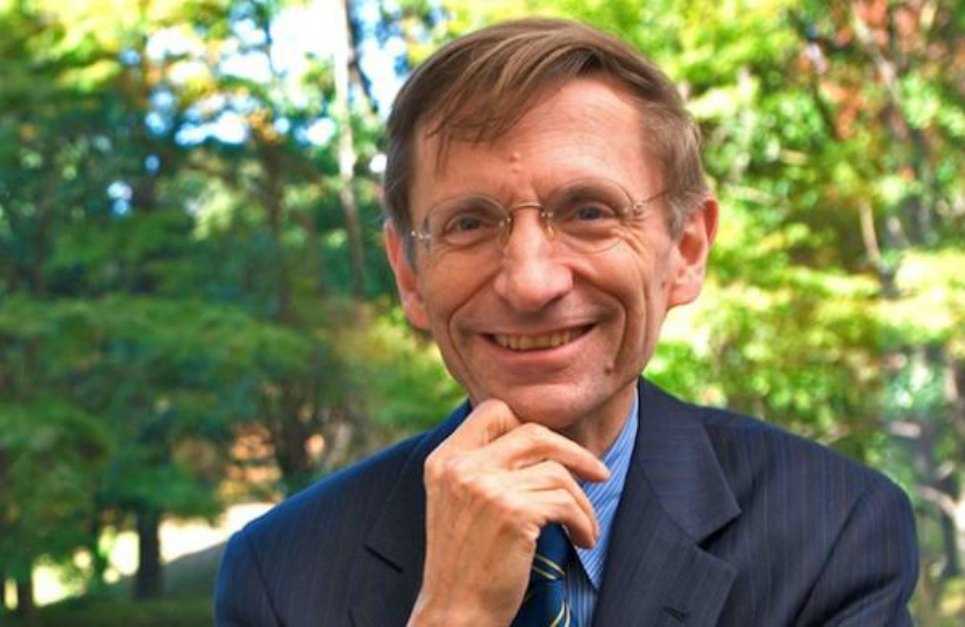 When it comes to social entrepreneurs, Bill Drayton could be considered the man responsible for bringing social entrepreneurship into mainstream society.
Related: The Beginner's Guide to Starting a Social Business
In 1980, Drayton established the non-profit organization known as Ashoka. This organization identifies, enlists, and supports major social entrepreneurs in order to create a worldwide team of "changemakers" who can help instill empathy in everyone, lead the young in a socially conscious direction, and break barriers in society. According to the organization's website, "Ashoka's impact is both multifaceted and far-reaching, spanning many levels of change in many nations across the globe."
In fact, a study conducted by Ashoka in 2013 found that 87 percent of social entrepreneurs felt that the organization helped to increase their impact and 49 percent stated that the organization made a critical difference to their work.
Along with the formation of this organization, Drayton has other notable achievements such as forming Yale Legislative Services at Yale Law School, holding a chair position at the job creation organization known as Get America Working!, and receiving one of the earlier "genius grants" from the MacArthur Fellows Program.
2) Blake Mycoskie
While Blake Mycoskie may not be a name you are familiar with, the company name TOMSwill certainly ring a bell.
Born out of a trip to Argentina where he witnessed the issues children without shoes were facing, Mycoskie formed TOMS with the intention of donating a pair of shoes to a child in need for every pair that was purchased from his company. Over the years, the company has expanded to areas such as eyewear, water, safe births, and anti-bullying programs. To date, Tom's has managed to donate over 60 million pairs of shoes, restore eyesight to over 400,000 people, and give over 335,000 weeks of safe water.
TOMS owes its extreme success to the many businesses that Mycoskie ran prior to forming the company. Since the first laundromat business that he created to serve the college he attended, he launched four other business which includes an outdoor billboard company, a cable network, an online driver's education service, and a marketing firm.
Related: 5 Women Social Entrepreneurs Reinventing the World (Get Inspired!)
3) Muhammad Yunus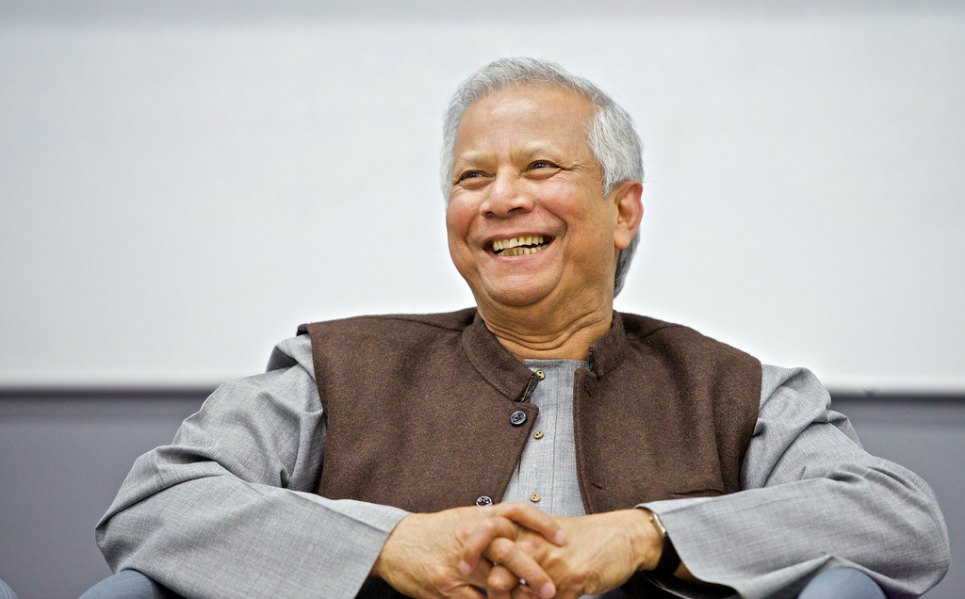 Another name commonly associated with social entrepreneurship is Muhammad Yunus.
Armed with the belief that the poor should have access to basic banking services and a fierce desire to see his vision through, Yunus established the Grameen Bank in the country of Bangladesh in 1983. What the Grameen Bank set out to do was to provide small loans to those living in poverty so that they would be able to become financially self-sufficient. Rather than operating like most banks or lenders, the Grameen Bank requires no collateral from its borrowers.
Although this may seem like a fatal business flaw, the Grameen Bank is thriving and so are its borrowers. Of the bank's borrowers, over 97 percent are women and these women pay their loans back at a rate of 97 percent. The Grameen Bank has managed to bring in a net income of $10 million and because of its success, Yunus has received the Nobel Prize, among other awards.
4) Jeffrey Hollender
Jeffrey Hollender and his company Seventh Generation are perfect examples of corporate social responsibility and how much a socially responsible company can grow.
Jeffrey Hollender founded Seventh Generation, a company specializing in the production of eco-friendly household cleaning products and personal hygiene products, in the late 80's. Along with developing products that were free of harsh chemicals, the company also decided to donate 10 percent of its profits to non-profit organizations and businesses that are dedicated to social and environmental causes.
Hollender's company was built on morals and systems that were perceived to be unprofitable and limiting. In the year 2010 alone, however, Seventh Generation brought in over $150 million in revenue. The company is even backed by comedian Maya Rudolph.
Although Hollender no longer has a role in the company, he still continues to speak out about corporate social responsibility, write books about social entrepreneurship, and serve on boards such as Greenpeace US.
5) Jacqueline Novogratz
Jacqueline Novogratz is one of the few social entrepreneurs who has successfully managed to integrate traditional investment methods with entrepreneurial investment techniques.
Novogratz created her company Acumen in 2001 with the help of funding provided by the Rockefeller Foundation, the Cisco Systems Foundation, and several other philanthropists. Acumen, which was previously named the Acumen Fund, uses patient, or long-term capital to helps fund businesses who have a focus on providing solutions to social issues.
While most banks and other lenders invest money in businesses and expect immediate profits from the borrower, Acumen provides funds and expects to start receiving returns when the business has had time to build itself. In Acumen's case, this expected timeframe for these returns is around seven to ten years. In 2014, it was estimated that Acumen had provided over $110 million in funding to businesses.
Besides this successful company, Novogratz has worked for the World Bank, helped found a microfinance institution in Rwanda, and wrote a New York Times Bestseller called The Blue Sweater: Bridging the Gap Between Rich and Poor in an Interconnected World.
6) Tom Szaky
Out of all the individuals who have wanted to make a difference in the world, Tom Szaky seemed to be least likely to achieve success as a social entrepreneur.
After dropping out of Princeton University, Szaky used investment money provided by venture capitalist Suman Sinha to start selling his own homemade fertilizer out of the back of his car. In order to build his business, Szaky took his worm waste fertilizer to major business such as Walmart and Home Depot, where he was able to convince them to sell fliers. Little did he know that this small business venture would soon turn into a multi-million dollar company known as TerraCycle.
Once Szaky realized the impact that his company could have on other areas of waste, TerraCycle began taking on things such as recycling and repurposing used objects that are often difficult to recycle, providing waste solutions to municipalities, and providing solutions for industrial waste. Along with its environmental focus, Szaky designed TerraCycle to donate two cents to charity for each waste object that it recycled.
TerraCycle has already raised over $3.2 million.
7) Scott Harrison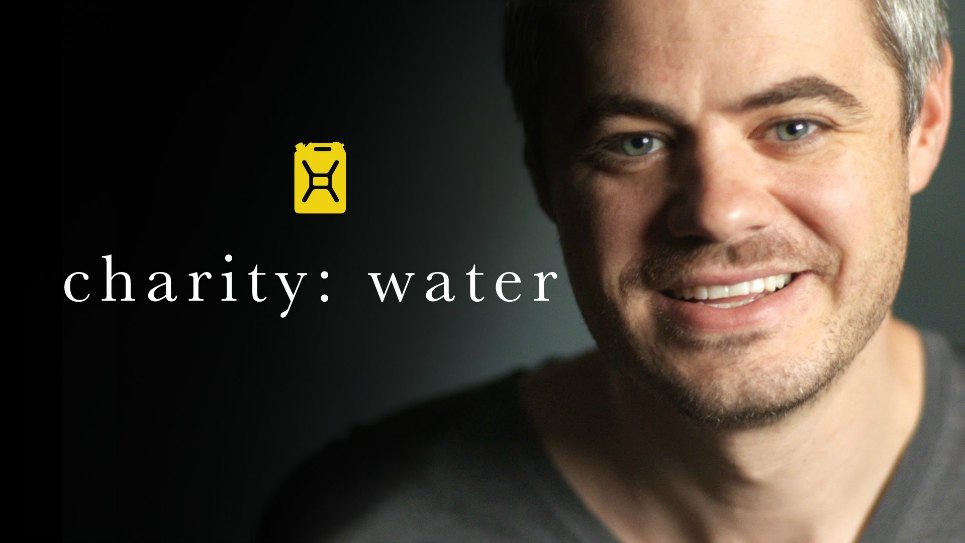 Scott Harrison has become one of the most successful social entrepreneurs through his non-profit organization known as charity: water.
Charity: water began after Harrison decided that he was spiritually unsatisfied and made a journey to West Africa with an organization called Mercy Ships. He was humbled by the experience and his time spent him Liberia taught him that he wanted to dedicate his life to charity.
According to the organization's website, charity: water has already funded around 25,000 water projects, will provide fresh water to over 7 million people, and is currently operating in 24 countries. Unlike many other socially conscious businesses, Harrison uses all of the profits to fund future and current water projects. Although this is typically seen as a business plan that is fatal to most ventures, he has managed to be extremely successful and continues to inspire other social entrepreneurs.
8) Willie Smits
Willie Smits, a former microbiologist working in Indonesia, never intended on becoming a social entrepreneur.
It wasn't until he had an encounter in Indonesia with a baby Orangutan who was left to die in a trash heap that he decided he needed to change the world. This Orangutan, which he named Uce, sparked the beginnings of what would become the Borneo Orangutan Survival Foundation, a foundation dedicated to helping abandoned apes that were at risk for being harmed.
Along with helping Orangutans and other apes, Smits' foundation also helps to teach local people the importance of sustainable farming methods, reforestation, and preserving the forest areas that already exist. Smits also has a hand in the Masarang Foundation and has received significant awards such as the title of knighthood in the Netherlands and a fellowship from the Ashoka Foundation.
Famous Social Entrepreneurs: Yes! You Can Be Next!
Social entrepreneurship doesn't mean that you run a business that's less effective or less profitable. Overall, social entrepreneurship is a type of business that allows you to reap a spiritual reward along with your profits and your impact. As demonstrated by the 8 examples above, social entrepreneurship can be as impactful, if not even more impactful, than a regular business plan. If you plan on becoming a social entrepreneur, learn from the wise people above and take comfort in knowing that you can one day join them in their ranks.