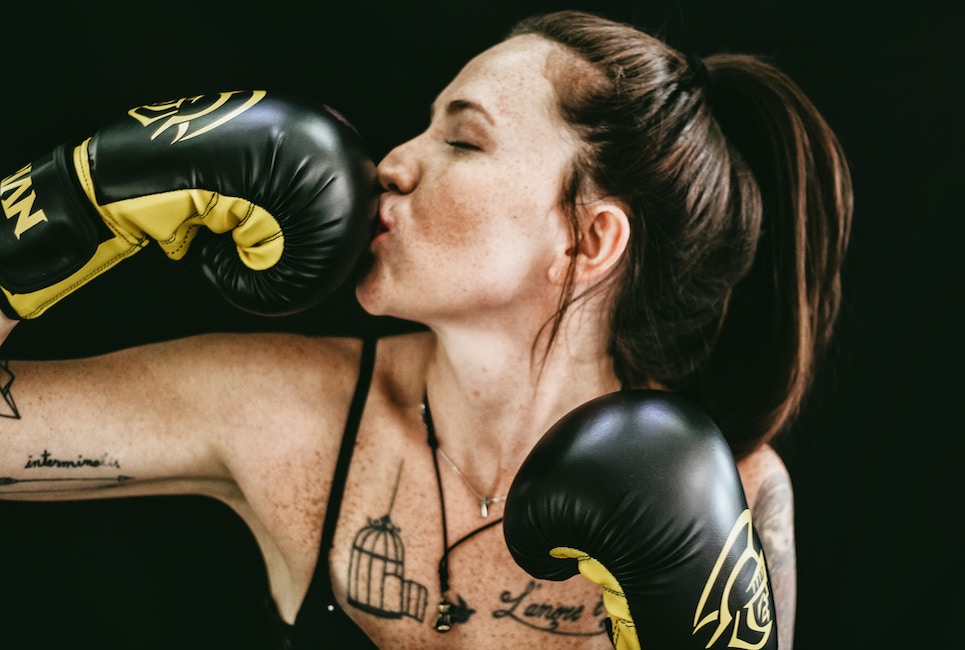 What defines a boss bitch? It's a good thing.
Trust me. If you want to succeed in business, you need to harness that boss bitch attitude. I'm not just writing this for all the ladies out there — although, I love a great woman at the top. I'm writing this for anyone who wants to make things happen. It can be a long road to the top, but these books have you covered.
If you are starting from the bottom, or just want to take your business to the next level, a good book will seriously help you out. Need some inspiration? Pick up a book. Need some serious, kick-ass inspiration, read one of these books?
How can you harness the boss bitch mentality in your business?
The list below is just a start, but I guarantee you will be transformed by these books. Let's face it. We all have those days in our lives and our business that we need to harness that warrior, boss bitch mentality.
This year, I've had a lot of those moments in my own business. You know, those super-tough meetings when you just have to put on your big girl pants and deal with the situation. I can tell you that every time I have one of these meetings, it's always about money.
What is it about money and a girl in charge that makes people feel that they can take advantage? If you want to be truly successful, you're going to have to take charge of your life. You are going to have to dig deep and find that mindset of bad boss bitch at times.
I've learned how to assert myself as a boss in business, but this didn't happen overnight. I've also had those negotiations where I didn't assert myself. Agreed to do something I shouldn't have. Committed to way more than I should have. That's not the boss bitch mentality, to be sure.
You see, harnessing that boss bitch mentality doesn't happen overnight. But, you can speed up the process with these books.
So, get out there and make shit happen. Here are my top 7 picks for best boss bitch books that you really have to read:
First Pick: Boss Bitch: A Simple 12-Step Plan to Take Charge of Your Career
While not specifically about business, I decided to put Nicole Lapin's book on this list because it's full of great insights (plus I love the name, obviously).
I started this list with this pick because it's a great starting point, as the introduction says
"You don't need dozens or hundreds of employees to be a boss, says financial expert and serial entrepreneur Nicole Lapin. Hell, you don't even need one. You just need to be confident, savvy, and ready to get out there and make your success happen. You need to find your inner Boss Bitch — your most confident, savvy, ambitious self—and own it."
Being a boss should start in your own life. How you approach everything matters. This is also a great book for those of you who haven't quite clarified your direction in life yet. The first section is all about figuring out what career choice is best for you. Although she's talking about 'career', you can take many of the principles to mean 'business'.
The final two sections of the book get more into the boss bitch mentality and what it takes to lead. If you want to be a leader in your life, this is a great book to start. You can find the latest edition on Amazon here!
Pick Two: You Are a Badass
The subtitle of this book, "How to Stop Doubting Your Greatness and Start Living an Awesome Life" really says it all, doesn't it? We all have those feelings of doubt with our abilities. We all feel 'less than' at times, especially when it comes to business. Those days, weeks, even months that you are building your empire can be soul-sucking.
At Change Creator, many of you have expressed this fear to us — that you feel like you are not good enough, that you are an imposter, that in some way you are lacking. I'm here to tell you that we all feel like that at times, but there are strategies you can do to overcome these fears, starting with picking up a copy of You Are a Badass.
Now, I'm not going to promise you that this book is revolutionary in any way. It's mainstream, pop, fun, but it will give you a lift and pick me up. It's an easy read too. It's a little bit of fluff, mixed with some real-deal truths on how to stop making excuses and how to improve your life. It's on the list because there is way more good in this little gem, than there is annoying, although the snappy, hip dialogue does get tiring after a while.
Pick Three: #Girlboss
When Sophia Amoruso was 22 years old, she was broke, living in San Francisco, eating dumpster bagels and working the front desk of an art gallery to buy herself some vintage clothes.
That life would soon be disrupted by a lifetime of ups, downs, and immense success. What started as a good idea to sell vintage clothes online — with proper marketing, became an empire. This is the story of how she got there and what lessons she learned along the way. If you want to start a business that matters, this book is a great inspiration. It's witty, smart, and sassy just like a #Girlboss book should be.
Pick Four: How to be a Bawse: A Guide to Conquering Life
I would never have imagined that a YouTube star's book would make my list of boss bitch books to love, but here we are. Surprisingly, there are a lot of smart, clever gems of inspiration that will really help you harness that bad bitch mentality and be the boss of your own life, including:
How to let go of FOMO (Fear of Missing Out)
How to treat niceness like an item on your daily to-do list (and get more done).
How to schedule inspiration, not just wait for it to hit you.
How to continually challenge yourself to do more.
I'm not saying that this book is a revelation, but it does have a few solid, helpful tips that can lead you to a new way of taking charge of your life and business, so right there it's totally worth it.
Her vivacious, youthful energy does come through in the book. You can also check her out in her day job here:
Pick Five: The Body Is Not An Apology: The Power of Radical Self-Love
I can't give this book enough love. It's something every human being needs to read. According to Sonya Renee Taylor, radical self-love is the key to a better world. That's simplifying things quite a bit, but it's true. The systems of our world are tired and play off of putting the 'other' down. Racism, sexism, any 'ism is due to the fact that we don't radically love ourselves and see others as 'less than'.
We met the incomparable Sonya Renee Taylor at the Socap conference in San Francisco last year. Her vivacious spirit oozes out of every page of this book. It really was quite a read. There are plenty of thought-provoking moments throughout this book, which is really designed to make you think and change your perspective in life.
Read this book to learn also how Sonya became the boss bitch in her life and how she created a movement and a business that continues to grow and inspire millions of people every year. What are you waiting for? Get this book here!
Pick Six: The Subtle Art of Not Giving a F*ck
By, now, you should be sensing a pattern.
If you are not feeling more empowered already, this could be the book to get you going. Although this book was written by a dude, I'm adding it the list because it has a clear message that any girl boss needs to know — not to take shit from anyone.
This little gem has become a guiding light to many. I like its message and I think it's a good place to end this list.
In the end, being a boss bitch is all about finding your power and doing what you know is right. It's about becoming a better you. It's about leading with heart and making the world a better place.
Do you have any books to add to the list? Join me at our Facebook Group and get in on the discussion!