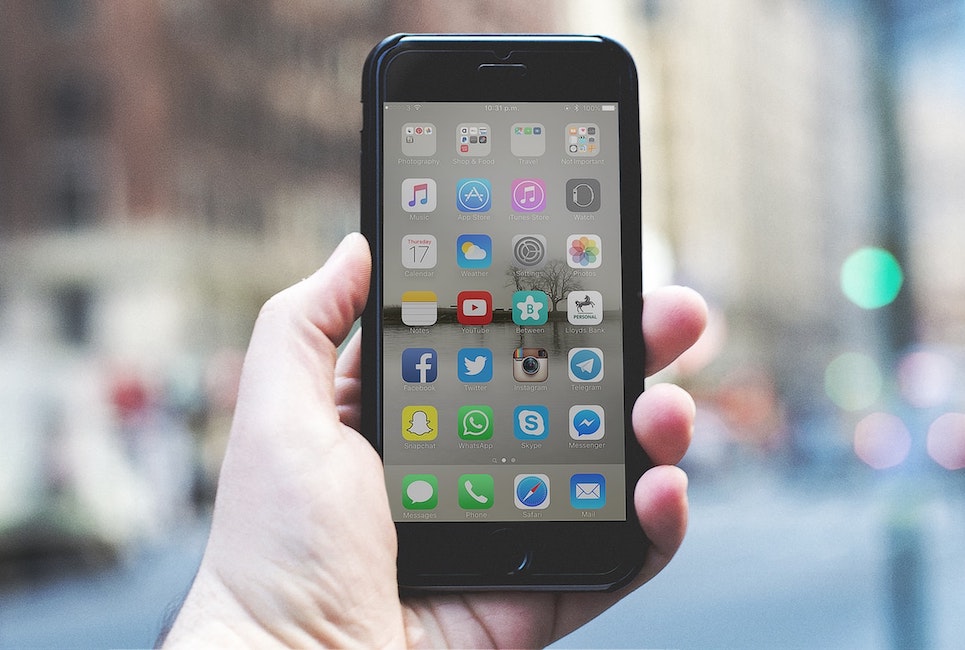 Congratulations, you win!
Running a social media contest is an excellent way to get people interested in your brand, grow your email list, and engage your audience. After all, everybody loves the chance to win something for free, and they don't mind giving up some personal information to do so.
But while plenty of brands are seeing serious increases in engagement and fans when using contests, there are also many that have wasted time and money on contests that didn't bring the results they wanted.
If that situation sounds familiar, don't panic. There are ways to ensure a greater success rate for your social contest.
Basically, success depends on two things:
Following social contest best practices
First, let's discuss why you should be using social contests, and then we'll see which contest apps and best practices you should be using.
How your brand can benefit by running a social media contest
There are four main benefits to running a social contest:
Grow awareness
If you want to expand your reach and help your target audience discover you, running a contest is the best way to do so. Mainly, this is because of the insane sharing aspect of contests. On average, 54% of people who enter your contest will share it to their friends. However, if you give extra rewards within your contest to those that share, that number shoots up to 99%.
Engage your audience
When done correctly, a social contest allows you to build a relationship with your audience, encouraging them to engage with your brand online. That's what the Brazilian soccer club Atlético Mineiro found when they created a sweepstakes contest. In just 11 days, they added 15,000 new Facebook fans and boosted engagement by 50%.
Build you social following and email list
There's no doubt that social contests help you build followers and increase email subscribers: FOMO comes into play here, encouraging people to follow and subscribe so they don't miss any future prizes.
One study found that Instagram accounts who ran contests grew 70% faster in three months than accounts that didn't.
That's exactly how candle brand Diamond Candles built their social following. In just six weeks of using sweepstakes contests, they added 148,000 new Facebook fans and generated 30,000 new leads.
Get people hooked on your products
When used correctly, social contests can convert leads into customers without any additional effort or money spent.
For example, when you use a contest to promote a product that you sell, you're introducing people to something they may not have heard of or tried before. And once they try it, they'll wonder how they ever lived without it.
But, while we acknowledge that contests are great for your brand, why do you need a contest app to run one?
Why do you need a contest app?
Put simply, contest apps take the hard work out of preparing, promoting, and finalizing your social media contest.
For example, let's say you want to run a hashtag contest. While it's easy to write up a quick post and tell your followers to use that hashtag, the next steps are tricky. How will you collect all the entries? How will you filter multiple or fake entries? Who decides the winner? How will you promote the contest?
To save a lot of headache, the best contest apps give you the right tools to:
Set up your contest with its own landing page
Promote your contest across multiple channels
Collect and filter contest entries
Gather lead information
Randomly select a winner
Send emails to both the winners and losers
Wondering which are the best contest apps available right now? Let's find out.
These are the best contest apps you should be using:
1. Wishpond
This is much more than a social contest app, and the extra features that Wishpond provides will make sure your contests run smoothly with other digital marketing efforts.
Wishpond allows you to create a contest that fits your brand's needs with 13 different types of contest available to choose from, including sweepstakes, photo contests, leaderboard contests, video contests, hashtag contests, Pinterest contests, and more.
This robust tool also allows you to capture and nurture leads, run email campaigns, create flexible landing pages, build website pop-ups, and more. And, after you've built whatever your marketing strategy requires, Wishpond provides in-depth reporting and analytics to help you get a clearer view of your success rate.
Best features
Includes a complete suite of online marketing tools.
Offers 10+ options for social media contests.
Provides A/B testing options.
Easily integrates with other tools, such as MailChimp, Shopify, Pipedrive, Salesforce, Slack, and more.
Includes intuitive lead-capture and nurturing features.
Editor for contests, landing pages, and emails is drag-and-drop style.
Helps you build mobile-friendly contests.
Includes random winner selection.
Gives you access to 200+ templates for landing pages, contests, and more.
Provides real-time reports.
Pricing
The Starting Out package gives you unlimited landing pages, contests, popups, and user accounts. You'll also get marketing automation, and a maximum of 1,000 leads. This package starts at $49 per month.
However, if you want advanced features like A/B testing, custom Javascript, and more leads, you'll have to go for the next package, which costs $99 per month.
Wishpond is definitely the most robust marketing tool on our list, and its features integrate nicely to run smooth, flexible campaigns across different platforms.
2. Shortstack
Shortstack is another all-in-one tool for social contests, meaning you can create, promote, and collect leads from your social contests all in one place.
Again, there are lots of features here to explore, and Shortstack is great for larger brands who want it all without the hassle of building their own code. They also give you real-time analytics and lead-capture features.
Best features
Includes other marketing tools that work together for your contests.
Gives you the ability to promote your contest across multiple channels.
Offers random entry picker for comment-to-enter contests.
Provides automated UCG collection.
Gives you lead-capture features.
Makes design easy with a drag-and-drop editor, or ready-made templates.
Provides features to help verify the authenticity of entries.
Includes real-time analytics.
Pricing
Shortstack offers a free version, which is great for testing out the platform before using it but definitely isn't a long-term solution.
At $29 per month, the Starter pack allows you to run five different types of contests, but limits you to just 2,000 entries. If you want up to 10,000 entries, you'll have to go for the Business plan, which is $99 per month, but you still won't have access to hashtag contests or whitelabeling. For that, you'll need the Agency plan, which is $199 per month.
So, while it is a great tool, Shortstack is definitely in a higher price range than the others on this list.
3. Gleam
Gleam's claim-to-fame is its advanced verification and entry options.
First, you get to select what kind of actions people must take to enter your contest, including visiting your Facebook page, creating an account, referring friends, watching a video on YouTube, etc.
Then, Gleam verifies that users are completing these actions. In fact, they can do so with just one click, without ever leaving the contest page.
Gleam is also one of the few contest apps that works with platforms like Twitch, Kickstarter, Eventbrite, and SoundCloud.
Best features
Offers over 100 integrations with other tools.
Track users as they complete actions for your contest.
Includes built-in share buttons.
Supports over 25 languages.
There is a free version available.
Gives you the ability to buy apps separately.
Pricing
Gleam is composed of four different apps: Competitions, Rewards, Gallery, and Capture. If you want all four products, pricing starts at $79 per month. However, you can also choose to just buy the products you need.
For just the Competitions, pricing starts at just $10 per month. That allows you unlimited campaigns and unlimited entries, but only 25 winners and limits on other features. For example, to remove Gleam branding and get access to the majority of the customization and entry options, you'll need the Business plan, which is $149 per month.
4. Woobox
Woobox is great for complete, 100% customization of your contests. This tool is solely focused on contests, meaning it doesn't have the same marketing functionality that Wishpond does. However, it offers integrations with over 500 tools, which means the leads you generate with your contests can easily be transferred to another marketing app for lead nurturing.
Best features
10 different contest options, including giveaways, polls, quizzes, surveys, and more.
Random winner picker included.
Integrates with over 500 tools.
Allows you to run personality quizzes that help you learn about your audience.
Pricing
With the free plan, you'll get unlimited campaigns but only 100 participants per month are allowed, and you can only use the Facebook Tabs and Winner Picker contest types.
The Standard plan is $32 per month, and gives you unlimited participants and access to all contest types and entry methods. However, you won't get customization options, multiple users, or Woobox branding removed unless you pay $99 per month for the Advanced package.
5. Heyo
Heyo is known for its simple interface and excellent customer support. They're also mobile-focused, meaning you won't be missing out on mobile leads when using this contest app.
Whether you want to do a sweepstakes, photo contest, quiz, or a multi-format contest, Heyo is there for you. They're great if you want to build up on UGC content, or get your audience to refer a friend.
Again, this tool doesn't provide other marketing features, so its functionality is somewhat limited compared to Wishpond and others. One nice feature is that, if you're not confident in designing your own campaign, you can actually have Heyo design a contest for you.
Best features
Provides 8 different contest options.
Gives you the power to create mobile-friendly contests.
Includes a handy drag-and-drop contest builder.
Regularly run helpful webinars to help you learn how to do contests.
Provides multi-language support.
Full-service contest creation is also available.
Pricing
For $25 per month, you'll get unlimited leads, but only 3 campaigns and up to 50,000 Facebook fans. If you go beyond that, you'll need to pay $84 per month for the Standard pack, which gives you 15 campaigns and 250,000 Facebook fans, as well as campaign analytics.
However, you still won't get voting apps, quizzes, or whitelabeling until you get the Premium plan, which is a bit steep at $199 per month.
Obviously, it makes more sense to invest in a more robust tool that will help you, not only with contests, but with the work of turning those contest participants into loyal followers and (hopefully) customers.
So, now that we've discussed the best contest apps on the marketing, how can you make sure you're creating a contest that will drive real results?
6 social media best practices you should be following
1. Make your contest goal-oriented
As we talked about at the beginning, social media contests can bring various benefits to your brand.
However, for your contest to be successful, you'll need to pick the right goal and stick with it.
Do you want more engagement on social? Do you want to build your email list? Are you trying to grow awareness?
As you set your goals, make sure you can track measurable results. How many new subscribers do you want? What does awareness look like in practical terms? This will help you calculate the success of your contests.
2. Spend time on good design and a catchy headline
Today, plenty of companies are running social contests. To stand out, yours needs to call their attention from the moment they see it.
This is accomplished by two things: good design and an attractive headline.
Design is key when it comes to pretty much everything on social media. The best contest apps we discussed above give you easy design features and ready-made templates that work for people who aren't designers.
Headlines also need your attention: make sure your conteste headline stands out to your target audience as something that's appealing to them in particular.
Check out how this group of travel brands teamed up to create an ultimate sweepstakes that appealed to travelers:
The headline was succinct, appealed to travelers, and made it clear exactly what was involved.
3. Avoid iPad contests
The infamous iPad contest draws in literally everyone. But that's not necessarily a good thing.
While it might sound counterintuitive, you don't actually want everyone to participate in your contest. Instead, you want focused, relevant leads because these are the people who are more likely to convert into customers.
So, give your audience what they want. Check out how My Sports Clubs did this with their sweepstakes contest:
The prize, a year of free personal training, appealed to the gym's core audience, meaning they'd be getting much more valuable leads from this campaign.
4. Give a prize that's worth the effort of the entry
In other words: the more difficult the entry process is, the more valuable the prize should be.
While it's good to make sure your forms aren't too long to get more people to participate, there are times when you want to create a higher barrier to entry. For example, if you want to filter out low-quality leads or content, set your bar higher.
That being said, the prize must be equally high-quality. If you want people to make a video, write a review, invite 5 friends, or take other more complex actions, your prize will have to be more than a reshare or a $5 gift card.
Check out how Canadian camera store Henry's offered a worthwhile prize for their video contest:
5. Run contests regularly
According to one survey, 55.5% of brands run social media giveaways at least once a month, or as often as several times a week.
If you want to stand up to the competition, you're going to have to run contests regularly.
This will also help you build a consistent, engaged following. Your core audience will not only subscribe, but they'll be more motivated to stick around simply because they don't want to miss out on your next giveaway.
6. Provide a consolation prize
At the end of your contest, you'll have plenty of participants who didn't win the prize. Don't just leave them hanging. It's time to strike while the iron is hot and keep them interested in your brand.
That's where the consolation prize comes in.
Check out how luxury tech accessory brand Native Union did this with their post-contest email:
Use the best contest apps for the best results with your social contests
Ultimately, the fate of your social media contests lies in your hands.
If you use the best contest apps available, like the ones we discussed above, you'll be more likely to see results. Focus on the tools that include other marketing features, and you'll make sure your new leads don't slip through the cracks.
Lastly, you'll also need to follow the social media contest code of conduct, using the best practices we described above to draw in the right audience and make the best use of the leads you gather.
By following these tips and tricks, you'll be more likely to get real results from your social media contests.