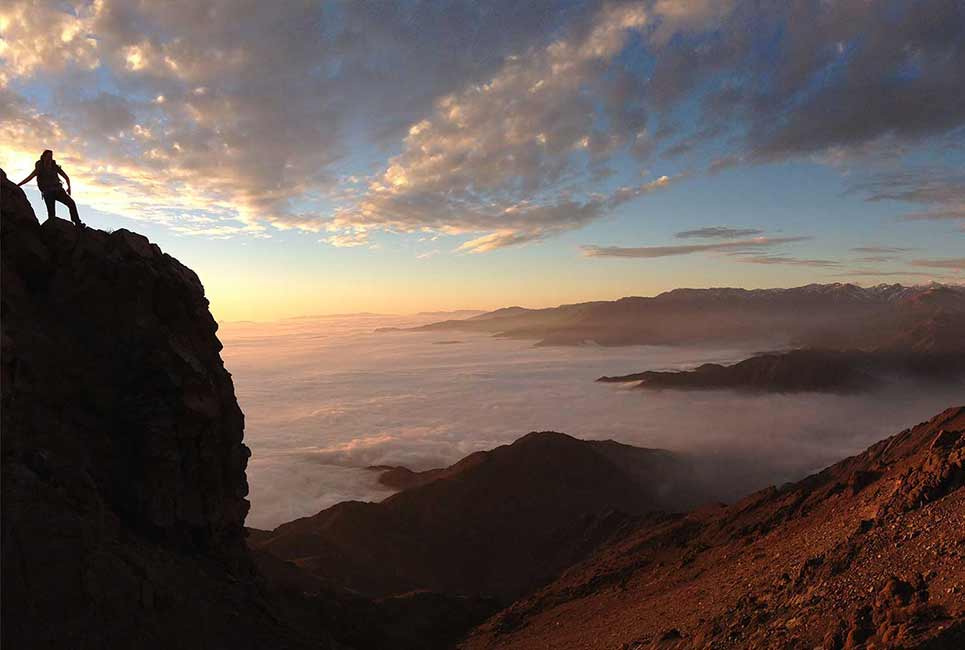 As an aspiring Social Entrepreneur, you've probably wondered how to make a bold career change. Maybe you've had an idea for a radical, disruptive business, only to be ridiculed by friends, colleagues, and family when you share your plan. This was certainly the case for Jonah Brotman, Co-Founder of Operation Groundswell, a Social Enterprise with a mission to "change the way the world travels".
Operation Groundswell
Operation Groundswell is a nonprofit which organizes excursions throughout the world for students and working professionals. The organization established a community contribution of $615 per participant in all six-week programs, and these funds go directly to partners in local communities that team members travel to. Operation Groundswell believes strongly in youth empowerment, improving environmental sustainability, strengthening education and many other ways to create positive change all over the world.
We sat down with Jonah to learn more about his unique story, and gleaned amazing insights into not only how to succeed the first time in Social Enterprise, but how to establish a pattern of victories and catalyze lasting impact throughout your life.
Exclusive interview with Operation Groundswell co-founder, Jonah Brotman.
Subscribe to this show on  iTunes  |  Stitcher  |  Soundcloud
A Roadmap to Jumpstarting Your Idea
Where do you begin once you've made it past the initial stages of resistance?
Jonah outlined five steps to take your startup idea to the next level:
Idea Generation: The inspiration for Operation Groundswell came while Jonah was on a locals-only beach in Ghana. The entire experience was authentic, and Jonah was captivated. He witnessed life abroad in his own unique way, and by the end of the day, he knew that he needed to do:
"I realized that telling people what's wrong in the world is only one step. I felt like I needed to bring people to show them what was really wrong with it, and at the same time, show them what was really right about it".
Customer Experience: Jonah wanted to share his powerful and impactful stay in Ghana with others, which led to Operation Groundswell's decision to primarily offer group traveling experiences.
Communities Before Customers: Jonah summed up the tenets of a true leader as one who "focuses on finding good partners, good projects in good places and puts partners first". Operation Groundswell continually catalyzes excitement by engaging each community they travel to and co-creating powerful, impactful programs.
Brand Positioning: "I don't think we had much of a brand in the early days; I think that we were much more of a concept. We were trying to help create an industry. It was less about us and more about the concept of ethical travel. That was our goal from day one".
Retaining Top Talent: Jonah and his co-founder believed in "changing the world through travel for the benefit of everyone". Because of this simple, yet powerful message, Operation Groundswell continually attracts top talent in all of their operations.
"I was a Social Entrepreneur before I even knew what Social Enterprise was".
Overcoming Your Own Adversity
As a creative thinker with immense vision and an innate desire to effect real change, you must be willing to stick with your idea, no matter what adversity comes your way. For Jonah, he witnessed this first-hand when he was just starting out. After traveling to Ghana and realizing how different the culture was, he could not wait to share his idea with everyone he knew. He believed that creating an authentic experience for others could not only succeed but help empower people all over the world to become global citizens.
Yet, his idea to build an ethical travel organization met a great deal of resistance and skepticism in the early stages. As Jonah recalled, a big idea is "usually an unchartered territory, and people will laugh at you. It's going to be hard at first, it's going to be uncomfortable; you have no idea if it's going to work".
Jonah went on to share how he got started: "I was a Social Entrepreneur before I even knew what Social Enterprise was. We started Operation Groundswell without any real knowledge of what the forthcoming industry would be.  We started it at a time when it wasn't cool to be a Social Entrepreneur, wasn't cool to have purpose and profit intertwined in your business thinking; you were kind of an outsider, and it was kind of viewed as odd".
Clearly, Jonah was up against a mountain of opposition. However, he pressed on, believed in himself and his vision, and used this opposition to fuel his passion for success.
Converting Failures into Innovations
Recently, Jonah embarked on another venture to create a Social Impact Investment Fund. The idea was born from multiple failures while participating in a prominent pitch competition sponsored by The Clinton Global Initiative and known as the Hult Prize. On two occasions, Jonah made it to the finals of this competition, only to come in second place and have nothing to show for his team's efforts.
But instead of feeling sorry or giving up, Jonah used these failures as lessons in how to innovate. In our interview, Jonah said emphatically that the "startup game is not a winner take all thing. I think that we're building an ecosystem of social enterprises and impact-focused businesses, and seeing more of them succeed is important".
It was this very wisdom which led to the creation of the Social Impact Fund, which provides greater opportunities for Social Entrepreneurs to receive startup funding and runs collaborative ideation programs. Clearly, Jonah has established a pattern of entrepreneurial successes, and we will keep an eye on what new ideas he has in the pipeline.
Standing in Solidarity with your Customers and Community
Jonah remembers a powerful story from one of his first ethical travel missions. While leading a team in Ghana, one local community advised that they "did not want you guys to come in and be this white-savior complex. We actually want you to run peer-to-peer workshops".
The team went on to create individual HIV/AIDS workshops for 12 middle schools throughout Ghana's Ashanti region, often spending hours on the road visiting each school. At the end of every workshop, the team asked students what was the most valuable aspect they took away. Jonah recalled one specific student, who responded: "We've heard this stuff many times, we've had public health nurses come in, but the fact that you foreigners are coming from so far to tell us this information, it really makes me realize this is important."
It's stories like these which demonstrate immense and lasting impact. But these stories can only be told by taking risks and realizing the incredible opportunities which exist throughout the world.