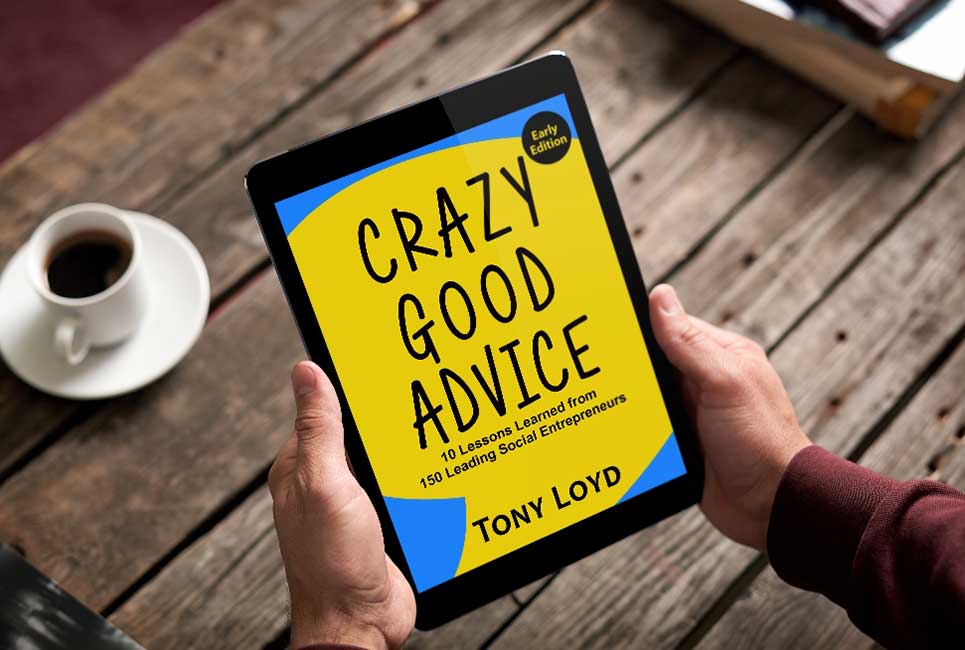 Exclusive interview with entrepreneur and radio host, Tony Loyd.
Subscribe to this show on  iTunes  |  Stitcher  |  Soundcloud
In this interview we have Tony Loyd back for round two to discuss how he succeeded in crowdfunding a new radio show and developed a book all at the same time.
Tony Loyd has interviewed hundreds of amazing impactful entrepreneurs and is a wealth of knowledge.
He sticks to his values and works hard to continue his mission to make a difference in this crazy world.
He's had the honor of interviewing people such as Ashoka founder, Bill Drayton and the President of The Skoll Foundation, Sally Osberg.
When we tell the whole story, we have hope. It lifts us up. We are energized to make a difference.
In this interview we cover topics such as:
What inspired him to create the new book – Crazy Good Advice?
What was his process for developing the book?
What motivated his crowdfunding campaign?
Why did he choose the platform StartSomeGood?
How did he manage the crowdfunding campaign and do marketing?
What were some key factors that helped him succeed in raising his funding goal?
That just scratches the surface!
[Related] If you love this interview you might want to check out our first chat on social entrepreneurship here
Here's my 5am photo shoot with my very own copy of Tony's Book!