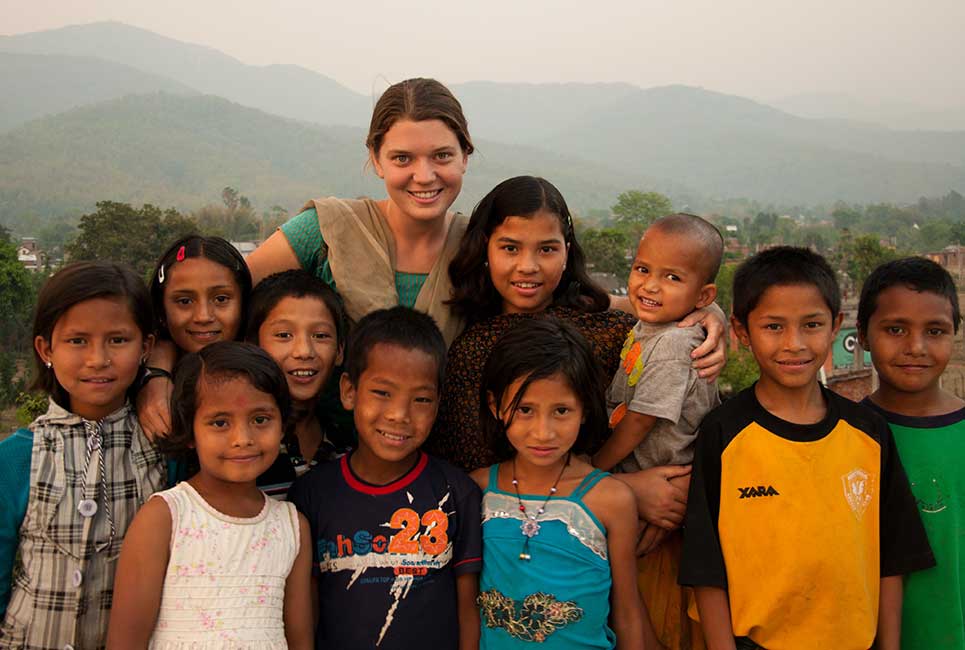 Exclusive interview with social entrepreneur and founder of BlinkNow, Maggie Doyne.
Subscribe to this show on iTunes | Stitcher | Soundcloud
How did Maggie Doyne go from a teenager with a backpack to building a successful foundation and beacon of hope for the children and women of Kopila Valley? By planting a seed at the source of the problem and growing deep roots within the community.
Maggie broke away from what culture defined as "successful". She was applying for colleges, going through the routine and one day woke up and decided she wasn't going to go to college. It was a big decision and she decided to travel.
Maggie's incredible journey starts on a dry riverbed in the foothills of the Himalayas, where she decided to help one young girl, hoping to make one small difference. Actually, she bought land with a few bucks she made baby sitting, that's right.
In the blink of an eye – and with a lot of hard work from a lot of people – that hope turned into a home, a school and so much more.
Kopila Valley was born and soon blossomed into BlinkNow, a nonprofit foundation serving an ever-growing, ever-inspiring community in Surkhet, Nepal.
Their mission is all about the children and women of Kopila Valley.
We topics we discuss include:
How Maggie got started and what inspired her
What steps Maggie has taken to get where she is today
What it takes to fund your mission and lifestyle
How to get your first investment for support
Do you need a business plan?
What if you don't have a big vision right from the start?
That just scratches the surface!
Related: Helping Communities Design and Launch Social Impact Projects!