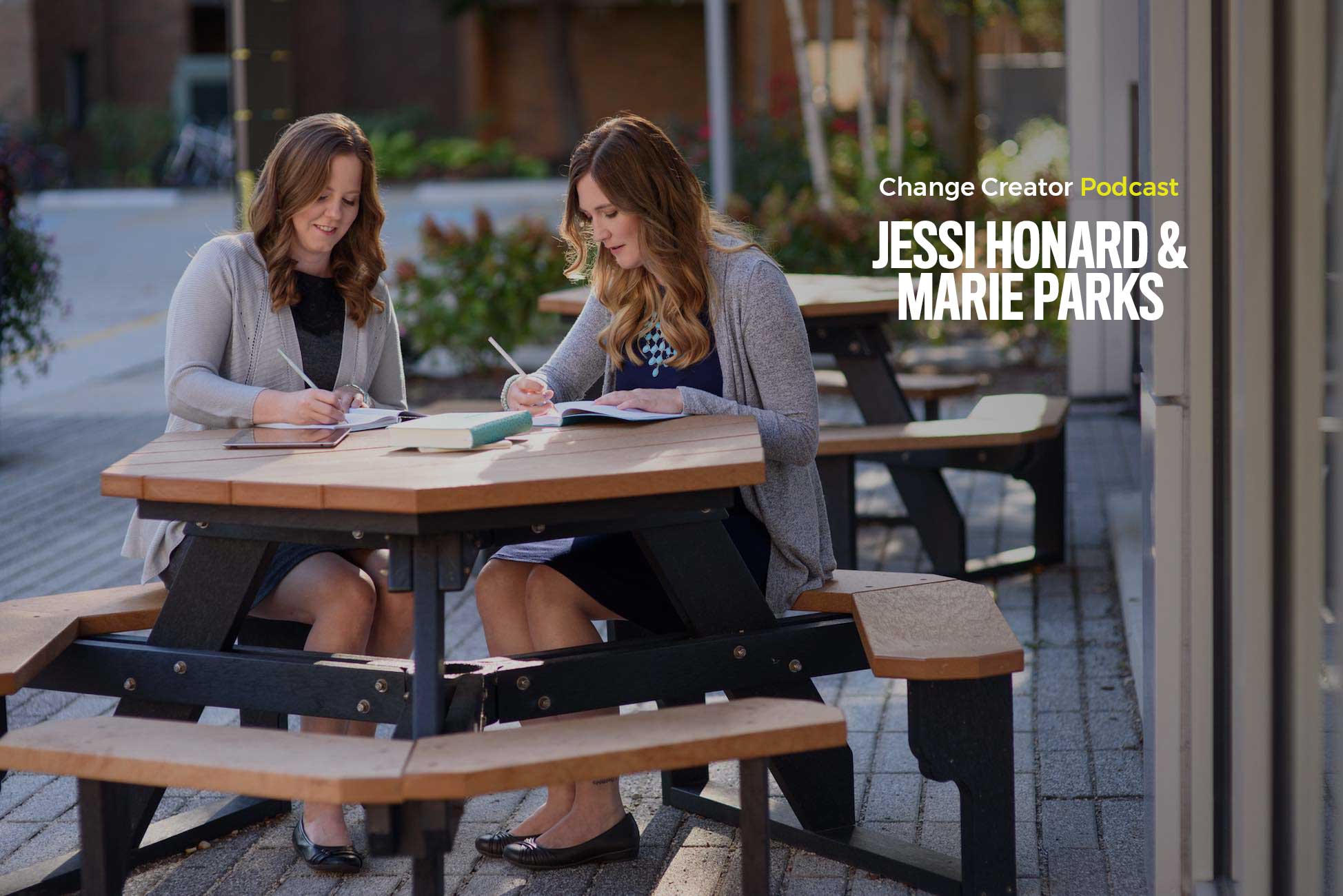 Interview with Jessi Honard & Marie Parks, founders of Northstar Messaging
Subscribe to this show on Spotify | iTunes | Stitcher | Soundcloud
This is dynamic conversation since we have three people on the line who all love content strategy and storytelling!
Jessi and Marie both are rockstars with a lot of great experience to share. They are also contributing experts to our signature program, Captivate.
Their company North Star Messaging + Strategy is a full-service messaging and copywriting agency.
Since 2010, they have supported successful businesses in sharing their message with their audience. From personal brands to nonprofit organizations and universities, they work with thought leaders and entrepreneurs to develop strategic messaging, hone their brand voice and create compelling content.
Here's a little background about them…
Jessi kicked off her career as a high school teacher and then moved into marketing. Her writing has found its way into the pages of magazines and onto the walls of museums, and she's passionate about sharing the power of clear messaging and strategic content with the world.
Since co-founding North Star with her hiking buddy, Marie, Jessi has helped countless business leaders hone their messaging in a way that fits their needs and connects deeply with their audience. She advocates for the power of clear strategy, concise language, and a solid dose of authenticity and realness.
Marie got her professional start in the nonprofit sector as a grant writer, where she learned to merge heart and logic in her writing. She's carried those skills to North Star, along with the values of respect, transparency, and communication.
Call her a romantic (or a nerd!), but Marie believes the pen is mightier than the sword. Messaging has the power to drive thought leadership. When we showcase our expertise, innovation, and influence, we inspire growth in others and ourselves. This is the crux of what she teaches through speaking engagements, courses, and workshops.
You might also enjoy: