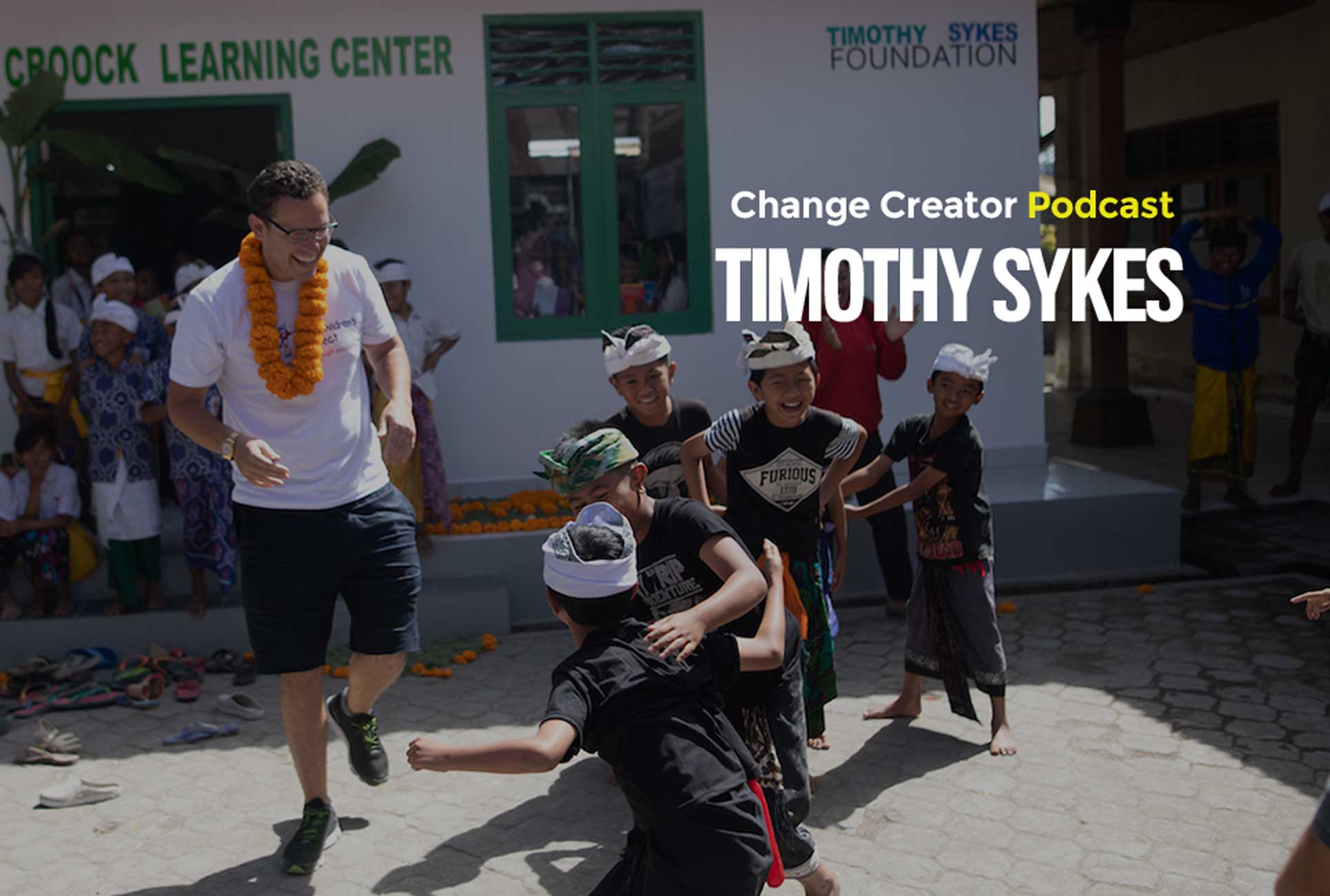 Interview with penny stock millionaire and founder of Karmagawa, Timothy Sykes
Subscribe to this show on Spotify  |  iTunes  |  Stitcher  |  Soundcloud
Timothy Sykes stares risk in the eye like Dirty Harry on a dusty day.
He has the kind of gravelly voice you'd expect to hear in smokey poker halls, but he's no gambler, even though he's made an estimated $12 million on penny stocks.
Ask the Wall Street Journal about stocks that speculative and it'll tell you that free trade isn't really free — that there are sharks in these waters, and that most of them bite. Timothy knows that, but he also knows the difference between investing and hustling.
He antes up because he knows when to hold and when to fold, and that has meant the difference between driving off with chips in his pocket and walking home because he threw his car keys into the pot.
He attributes his penny stocks-based wealth to education, so it's only appropriate that he's used his millions to build 51 schools in a mere three years, help protect thousands of animals, and served over 220k meals. He's also helping cancer patients, bringing medical centers to the Philippines, and building libraries in Mexico.