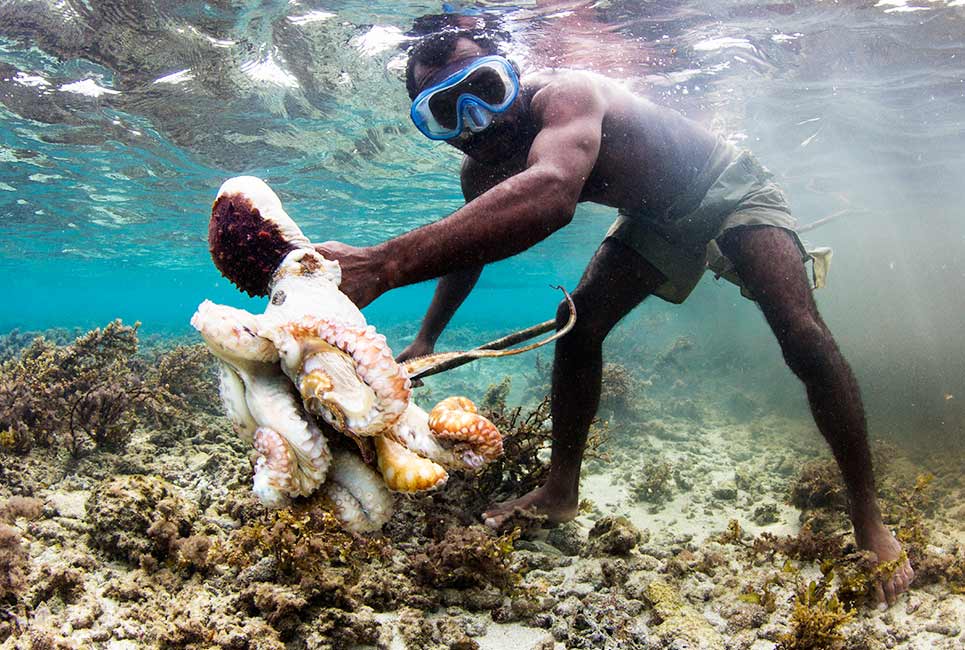 Subscribe to this show on iTunes | Stitcher | Soundcloud
You notice a problem in the world that fires you up and you want to help. But, how do you spend all your time and energy figuring out how to solve that problem and actually make a living at the same time?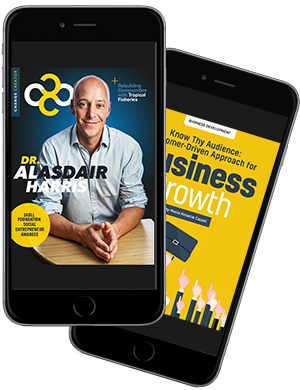 This is the question Blue Ventures founder, Dr. Alasdair Harris faced as a scientist who loves the ocean and coral reefs. That's when he realized he would reluctantly become a social entrepreneur. To fund his conservation efforts he needed money that was reliable and therefore, he had to innovate a business model that did just that.
Blue Ventures is social enterprise whose primary mission is to protect the oceans and improve livelihoods. They develop life-changing approaches for activating and sustaining local community-led marine conservation. Their aim is to reach at least 3 million people across the world's tropical coastal regions by 2020.
There are two sides to the business model that make it work. One is ecotourism and the other is a carbon offsetting company. Both generate the revenue required to fund conservation programs.
Over the past decade, their models have guided national fisheries policy and have been replicated by fishing communities, NGOs, businesses, donors and government agencies along thousands of miles of coastline.
Dr. Harris is an Ashoka Fellow and received the Skoll Foundation's social entrepreneurship award in 2015.
We had the honor of talking with Dr. Harris. Some topics discussed include…
Why did Dr. Harris fall in love with coral reefs and the outdoors?
What has caused a mass die-off of coral reefs?
The impact of overfishing and why it's happening
How is commercial fishing impacting the world and developing countries?
Why is illegal fishing happening?
What role does education play in the future of our food chains?
What technology is being used to monitor protected areas of the ocean?
Fish stock recovery and productivity
What is conservation really about? It's not just about the fish count.
How they started the eco-tourism model.
How they engaged communities and why it's so important.
The power of taking risks.
Why you must have money baked into your business model.
Download Change Creator Magazine from iTunes or Google play to get the latest edition and start a 1-month free trial.
Resources: