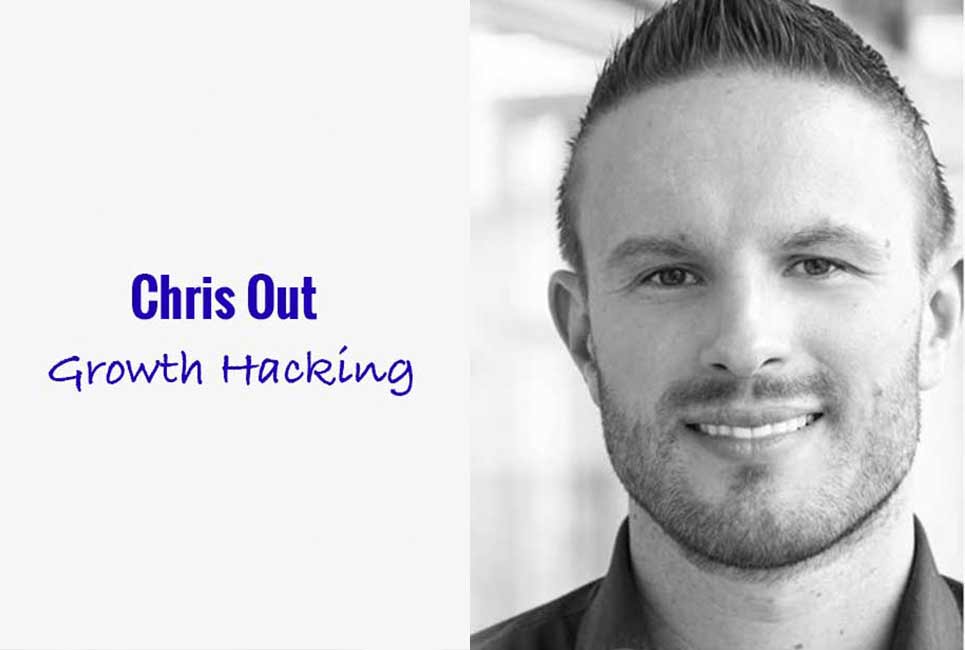 Exclusive interview on growth hacking with the founder of Rock Boost, Chris Out.
Subscribe to this show on iTunes | Stitcher | Soundcloud
By now you probably heard the term "growth hacking" which was coined by entrepreneur and angel investor, Sean Ellis. It's the evolution of marketing based on the needs of the digital environment. Now marketing involves programmers and analysts in addition to the creative marketer.  Common examples include stories about Dropbox, Air BnB and Hotmail…etc.
We were eager to learn more about it and set up a chat with Chris Out, the founder of Rockboost, a growth hacking agency.
Chris's passion is to help businesses and people grow exponentially.
He's worked in international environments, at big corporations, and in fast-growing startups.
He's also an international speaker on the topic of growth hacking implementation.
His company, Rockboost, has grown from 3 people to 20 in just 2 years and is continuing to climb.
In this interview we discuss…
How Chris learned growth hacking
What allowed his company to grow from 3 to 20 people in 2 years
What the biggest pitfall most failed companies run into
Why you must invest in yourself
How did Rockboost start adopting customers
Can growth hacking techniques be replicated
Where to start with growth hacking
How to validate product market fit
What if you don't have product market fit?
What a startup should consider when looking for their first burst of customers
The power of a growth mindset
The process for growth hacking
Resources:
Traction: Get a Grip on Your Business