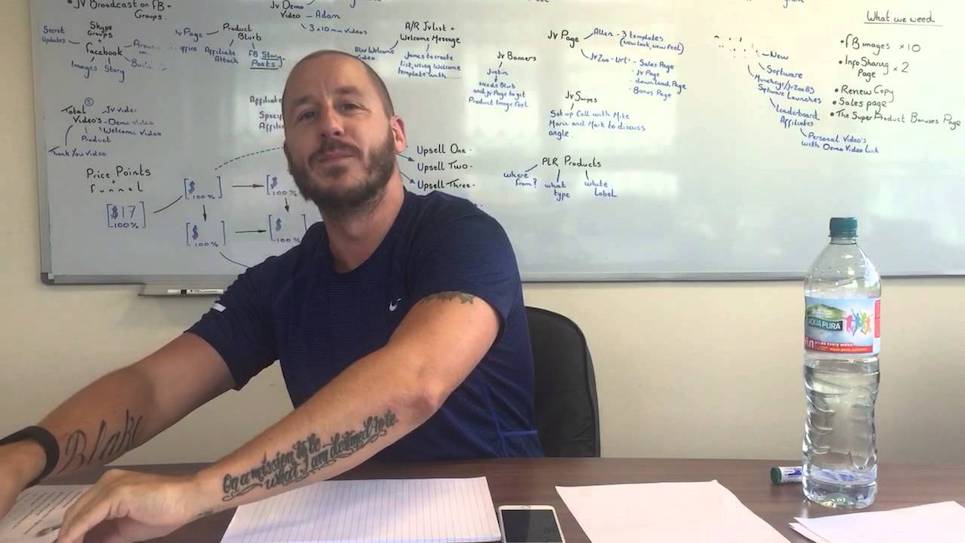 Listen to our exclusive interview with Marketing expert, Alex Jeffreys.
Subscribe to this show on iTunes | Stitcher | Soundcloud
Alex Jeffreys has been very successful selling physical and digital products online. In this exclusive interview, we explore how he did it and get some pearls of wisdom from his amazing experience. He's made the millions but he's looking for something more.
Hang on until the end of this interview because Alex shares his email and invites you to contact him if you want help in your own work.
Born and raised in Cardiff, Wales he built his first business on eBay selling Motorbikes at the age of 24. It was during this initial entrepreneurial venture he discovered a love for marketing.
Following that he built an education company teaching others how to market on eBay using cutting edge internet marketing strategies. This initial side-line business in its first year did six figures in revenue.
Building on his success he then published his first book, teaching all of the methods and strategies he had used to build two successful online companies.
Because of the success of this book, this created a massive demand worldwide from people who wanted to work with Alex personally.
As a result, in 2008 he opened his first coaching program with over six hundred people joining in the very first week.
Now, MarketingWithYou.com Inc is a multi-million dollar coaching business and in 2016 was ranked 903rd fastest growing company in the whole of North America.
Alex's passion and specialty are to help coaches, consultants, speakers, authors and information marketers double, triple and quadruple their profits while working less than ever before using tried and tested direct response advertising methods online.
He has helped clients in every profitable niche you can think of. Including, but not limited to… Real Estate, Weight Loss, Relationships, Salsa, Forex, Hypnosis, Internet Marketing, NLP, Tennis, Fashion, Dog Training, and many, many more.
When Alex isn't helping others grow and scale their businesses he is usually sharpening his own skills by studying with some of the best marketers in the world.
We touch on topics like:
How to effectively reach people and sell
How to approach entrepreneurship strategically
Why life can be seen as a series of sprints
How to break down your vision for obtainable goals
How to uncover a product or solution to sell
The learn, apply, teach process
What you need to know about customer feedback
What to look for in the market place when creating a product
The importance of caring and being vulnerable
How to build a fanbase
What you need to know about relate-ability for better sales
The power of simplification
What really creates happiness
Routine, planning and ongoing education