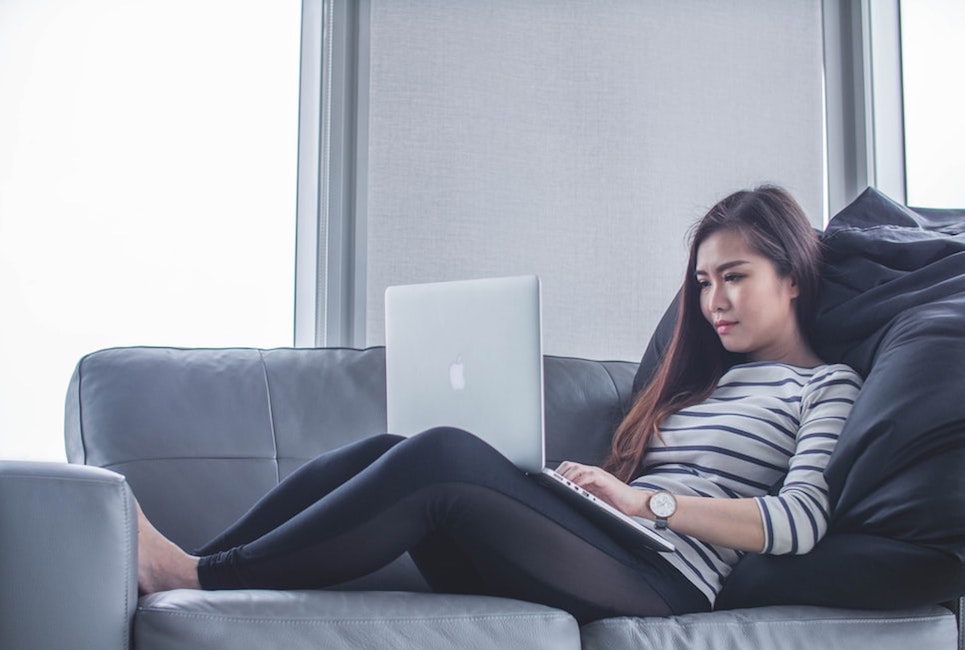 More and more people are working from home these days, and many enjoy it but also admit that all types of distractions can pop up when you're not sitting in the usual office environment. The most important factor to remember is that of focus because, without it, you can fall behind and find it challenging to give your work a 100 percent effort. Some folks tend to multi-task while working from home. In other words, they throw laundry in, take the time to make a big lunch, play with the dog, vacuum in between, and get preoccupied. We have some great tips to help you concentrate and do your job properly outside of the office, so keep reading along.
Stick To A Routine
If you adopt a schedule that you can use today, tomorrow and the next day, you will develop good work habits from home. The most important one begins in the daytime.
Take off those pajamas and get into your regular workwear. You are not lounging around, and you shouldn't appear that way and lazy. You need to look the part of an employed individual.
There's really a psychological boost when you're in your working ensemble. A lot of people, layout their work clothes at night for the day ahead. It saves time in the A.M. and can help improve your focus for the entire day. You can also apply this concept to your breakfast, packing up your lunch, and getting all of your things gathered before you have to leave for work. It will save you so much time in the mornings and you will feel a lot more prepared for the day to begin.
Also, establish a designated work area that you can go to each day to work from. Even if you lack a lot of space, just make sure that you're not near distractions like the TV, kitchen, bed, etc. It doesn't matter if you're engaged in a free online video call or typing a 10-page brief, you need a spot to concentrate and complete your tasks.
Take Timed Breaks
You don't want to feel tethered to your work station for hours on end, so life coaches recommend that you schedule a few work breaks into your routine. You don't want things to get out of hand, so time your little breaks to keep track of those spare moments.
One way to do this is by setting an alarm for 30 minutes each time you get in front of your computer, for instance. When you hear the alarm go off, then get up, and stretch, walk around, check your phone, snuggle with your dog, or watch a brief YouTube video, etc. Then, go back to the computer and reset the alarm.
These micro-breaks are excellent for rebooting your brain and body, and some employers believe that the timed tiny breaks lead to greater productivity, more engagement, less fatigue, and so on.
Another plus during a micro-break is getting up rather than sitting. Being sedentary while we work is not good for the body and can lead to back issues and more. Moving around for just a bit can ease headaches, neck and back soreness, and eye fatigue.
Combining a micro-break with snacking, however, did not seem to offer the same results in studies that were taken.
Step Outside, Reset
Lunchtime is important. You're hungry, and your body needs fuel, so don't feel guilty for taking a lunch break if you desire. The best way to get away from your workplace is to head outdoors for fresh air and a bite to eat.
Or you could pick up coffee, order takeout and bring it home.
Your mind needs a mental reset, and when you have lunch and take the time for some mindful eating, it pays off in the end. You will return to the computer or workspace and sit down for the rest of a productive afternoon.
If you bring your lunch home or make your lunch from home, don't eat at your desk. Find another spot to enjoy your meal. Switch it up, change your atmosphere. In other words, work should not invade your meals.
Recent studies found that 62 percent of professionals typically eat lunch at their desks, and no, that is not a good thing. We all need that mental reset. By not eating lunch at your desk, you are also giving yourself the time and space to not think about work during your break so when you go back you are 100% there and ready to go.
Working from home has its advantages, and you can become super-productive or get lost in the distractions. Follow our tips, and your focus will become very clear and you can avoid burnout at the same time!
Further read: