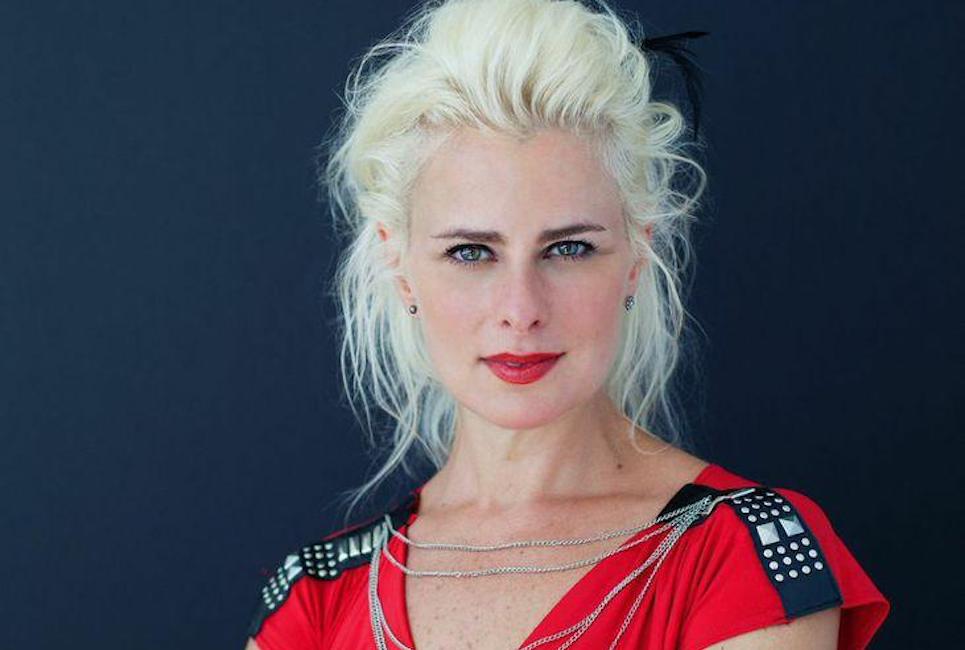 Let's face it. Failure sucks. No matter how many entrepreneurial platitudes out there tell us differently, when you are in the weeds, struggling to get your idea off the ground, it can be tough to see the positive side of big mistakes.
Yet, why do so many really successful people talk about their toughest lessons or their biggest mistakes? Or do they? Well, they do now.
Whether you are in the middle of a big failure story of your own, just starting out, or even on the verge of a big breakthrough, you are going to love these stories from the front lines of entrepreneurship.
Let's meet Lori Cheek. She shared her toughest lessons with us at Change Creator.
Biggest Lesson Learned:
If you put yourself out there big time, don't be afraid of the big no's. There's always somebody watching when you take big risks. Someone will invest in your idea if it's good. Don't let one big no be the end of your vision.
Failure Times Ten Means Risk
I failed in a major way (10 times over) but pivoted. There's not a week that goes by that someone doesn't email me that I've inspired them in some way by watching my startup evolution. I'm a Shark Tank Vet, a TEDx Speaker and have been featured in Forbes, The NY Times, Wall Street Journal, Huffington Post, The NY Observer, Entrepreneur Mag, Fast Company, Inc Magazine and so much more.
When most people would have quit years ago, I only hustled harder to keep my dream alive! I could be the walking poster child for the age-old phrase, "What doesn't kill you only makes you stronger." It wasn't an easy ride, but I've never been happier in my life. A lightbulb moment 9 years ago changed my life forever. I left my $120K a year (60 hour work week) design job and now I own a business that Wired Magazine recently questioned, "Is this the future of online dating?"
I've gone from 15 years of helping others build their dreams to a life finally dedicated to building my own. I feel like I've given myself an MBA by building this business and if I hadn't taken this major risk in my life, I never would have been able to ride out this amazing journey.
Her Story
After working in architecture, furniture and design for 15 years, I came up with an idea that lead me into the NYC world of technology and dating. I completely threw away my design career and I'm no longer building structures, I'm now building relationships.
In February of 2008, I was out to dinner with an architectural colleague. He'd spotted an attractive woman at a nearby table and scribbled, "Want to have dinner?" on the back of his business card and slipped it to her as we were leaving the restaurant. He left with a date. I left with an idea.
After over two years of brainstorming how to remove the "business" out of the business card, I launched Cheekd– a deck of ice-breaking dating cards with a unique code that lead the recipient to the privacy protected online dating profile of the mysterious stranger who slipped them the card where the two could start communicating online.
It was like online dating but backward and soon coined as "the next generation of online dating" by The New York Times. But as a trained architect, I really had no idea what it took to build a business. I couldn't even begin to count the number of times I've failed building my business over the past few years. I've learned to welcome the mistakes and even joke that I've learned so much from them that I'm going to keep making more of them on purpose. I've taken a crash course in building a business and failing has probably been the greatest lesson of all. And here's where the serious struggles began…
Breaking Free from Corporate
After finishing off my savings from my 15-year career in architecture, I had to get extremely creative to continue funding my business and this is where the financial sacrifices began. I made nearly $75,000 by selling my designer clothes at consignment shops and on eBay, doing focus groups, secret shopping, app testing, dog walking, house sitting, watering plants and by selling my electronics and other odds and ends around my apartment on Craigslist that all went straight back into my business. The biggest chunk of cash came from renting out my West Village Studio in NYC on AirBnB, while I couch surfed for 14 months, nearly got evicted and ultimately lost my lease of 5 years in my gorgeous apartment.
This was to support my idea that I kept pushing through despite the financial setbacks. I had gone from a stable, good living to couch surfing, all the while trying to get investors, build my company and get my idea off the ground. It was one of the toughest times of my life. I made a lot of mistakes which almost cost me my dream.
And finally, after four tumultuous years of building my startup with the wrong partners, lots of bad decisions and some major rookie mistakes, I was determined to find a way to take my business to the next level … and what better way than to apply to ABC's Shark Tank. In September of 2013, I found myself walking down that scary shark-infested hallway into a stare off with five of the harshest millionaire investors in the world. I'd never been more nervous in my entire life.
When Shark Tank Tanks, Move On…
When I proclaimed I was going to change the population with my reverse engineered online dating business, serial entrepreneur and Dallas Mavericks owner, Mark Cuban, rolled his eyes, called me delusional and immediately snapped,
"I'm out." Billionaire investor, Kevin O'Leary, demanded that I quit my "hobby" and shoot my business—my passion– like a rabid dog. After getting shot down by all five Sharks, I looked them in the eye and said, "Trust that you'll all see me again."
Although those final bold words of mine ended up on the cutting room floor (adding insult to injury), in the 48 hours after the broadcast, Cheekd.com received a record-breaking 100K unique visitors and our inbox filled up with thousands of emails insisting that the "Sharks" were "out of their minds" for not investing.
A little under 50 of those emails were from interested investors. Since the Shark Tank aired in February of 2014, I found the missing links from years before. We've raised 5 times the amount I'd sought on the show and I've gotten a CTO on board who's helped facilitate and finance the new face and technology behind the new Cheek'd.
Figuring Out a New Business Model
Previously, with the Cheek'd Version1, users would use a set of clever cards to introduce themselves to individuals they encounter in the offline world who sparked their interest. If the interest was mutual, the card recipients used the card's unique code to connect easily with the person via a private online profile viewable on the Cheekd website, but the physical cards weren't really going to work in the online dating world (another tough lesson as I grew my business).
The newly launched Cheekd reimagines online dating with a new app that makes missed connections obsolete. Cheek'd uses a cross-platform low energy Bluetooth technology, which fosters hyper-local engagement. The app connects people in real time, versus virtual time. Connections begin in person; Cheekd helps you take the next step and continue the conversation online.
Cheekd ensures you 'Never Miss a Connection'; thanks to this new Bluetooth technology, the app works on the train; on a plane… anywhere—You'll get a notification if someone who meets your criteria is within 30 feet of you. If you're near a potential spark, Cheekd makes sure you know about it. I would have never embraced this new technology if I hadn't learned from the failures in the past.
What I Think of My Business Today
Cheekd has been the most powerful thing that's ever happened to me. Building this business has been an incredible learning experience. I've taken a major risk (both financially and mentally) and surrendered my career in architecture & design, but my heart and mind are in this project every waking moment.
I've never been more dedicated to anything. Despite the occasional overwhelming stress, it's been loads of fun. I feel like I'm living the American Dream—I've given birth to an invention. I've gone from 15 years of helping others build their dreams to a life finally dedicated to building my own. It's the most rewarding feeling.