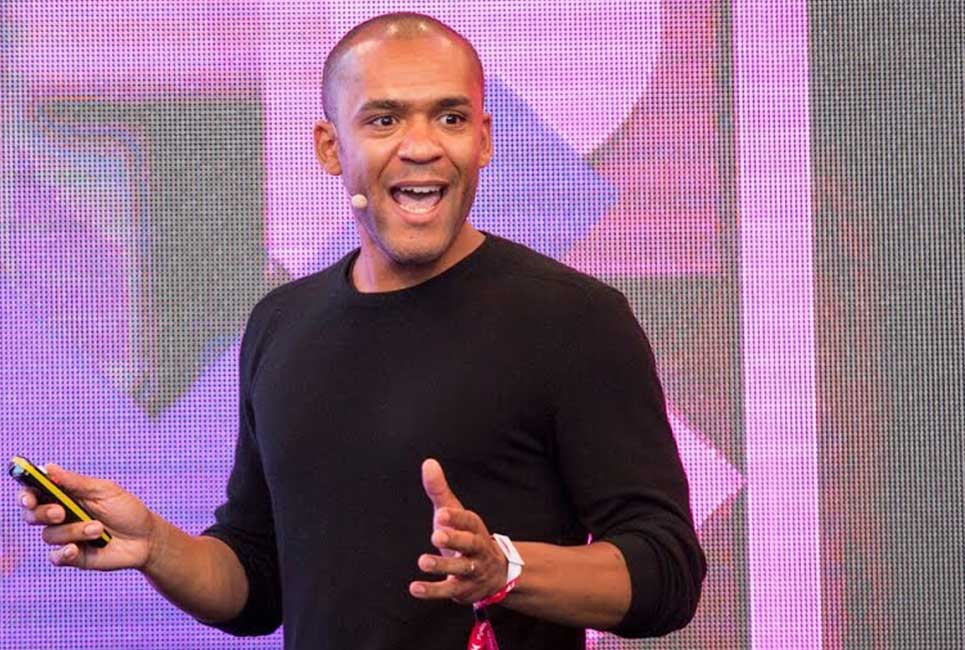 Interview with the founder and CEO of Sylvain Labs, Alain Sylvain
Subscribe on Soundcloud, iTunes or Stitcher
Alain Sylvain is not just a hardworking creative entrepreneur, he's the founder & CEO of Sylvain Labs. Sylvain Labs is an innovation and brand design consultancy that solves complex business problems for some of the biggest brands in the business (Airbnb, Spotify, Google, BlackRock, Patagonia, Pepsico, Calvin Klein, GM and BuzzFeed, to name a few). Their tools are 'science and whimsy'. Their driving mission is to leverage the might of corporations for the greater good.
As we know, big business can destroy or protect our precious blue marble of a planet. Many (most) big brands are truthfully leaving dangerous footprints on our earth. Alain has made it his mission to ensure that Sylvain Labs takes that fact and leverages it, using product innovation and a global culture of unavoidable mass consumption as a key tool.<
Sylvain Labs was also just named a Certified B Corp (you can see their Impact Report here), which is something that's resulted in a workplace culture heavily rooted in like-minded values and employees that constantly press themselves to find the social connection to their day to day work.
Alain has also taken a stand in the form of brand purpose with several clients (including the WNBA, Waze and BlackRock), addressing many of today's societal issues head-on with his strategy work. He's not afraid to stand up as a CEO activist (he has much to say about the matter and modern CEO roles) and encourages his clients to do the same.
In this interview explore how he started Sylvain Labs, their approach to product innovation and why becoming a Certified B Corp was important to his business.
[vc_video link="https://www.youtube.com/watch?v=GPbkL3byDQM"]
You might also enjoy: