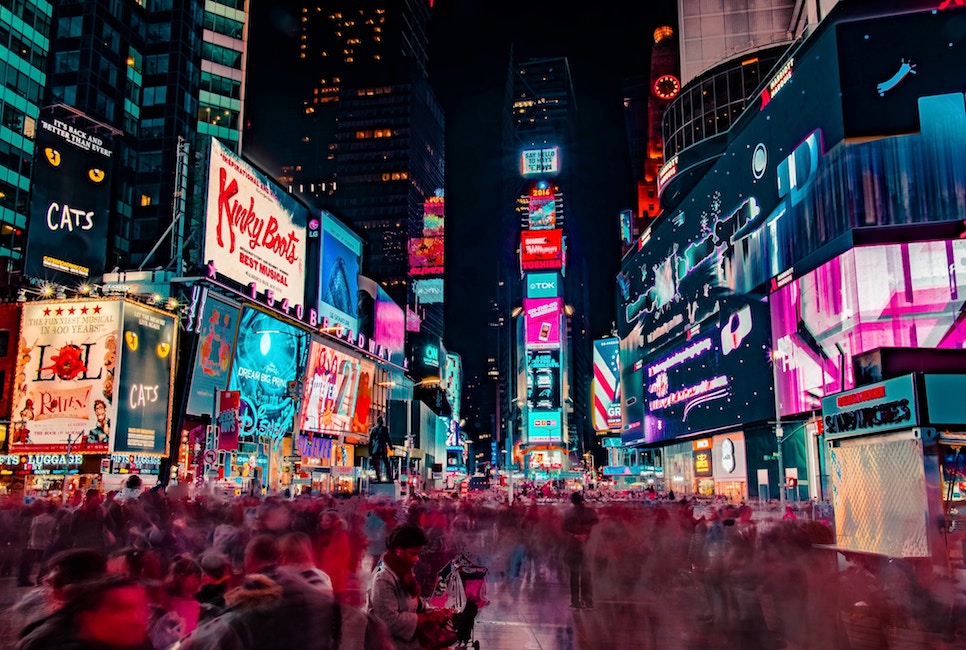 This article was written by Luke Bilton and originally published on Innovation Enterprise
2017 was a year for high profile casualties in digital publishing, with Vice, Buzzfeed, and Mic all missing ad revenue targets and cutting jobs. Mashable sold to Ziff Davis for $50 million, less than 1x annual earnings and a huge drop from its $250 million valuation just one year earlier.
The Google and Facebook 'duopoly' now eats up 63% of all US digital advertising and this has taken its toll on ad-supported digital media. Facebook's algorithm changes turned off the traffic tap, making a big dent in audience numbers for publishers reliant on social referrals.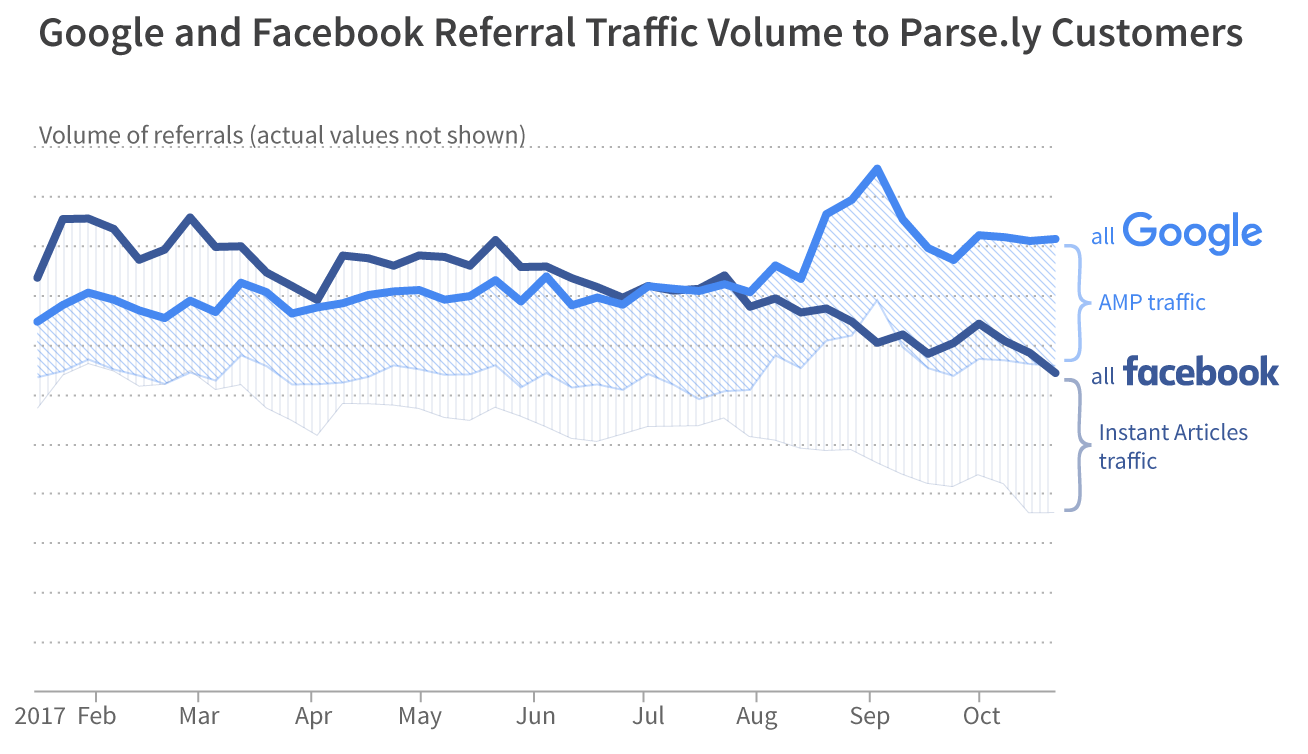 Print circulations continue to fall by around -6% yoy in the UK. Time Inc was split and sold-off to Meredith and private equity. NME closed a month later after 66 years of publishing and Conde Nast closed Glamour, the tenth biggest-selling title in the UK. While both titles continue in website form and with occasional specials, these are significant bellwethers for the health of the magazine industry.
Innovation Feeling The Burn
Underneath these headlines, publishers continue to innovate – monetizing audiences through ecommerce and branded content, adopting the use of new technologies, developing new content formats and distribution channels.
The New York Times recently said it was more than halfway to its goal of doubling digital sales to $800m by 2020, thanks to online subscribers surging to 2.6m. The Guardian's own paywall strategy is helping it to turn around its considerable losses to the point of breaking even next year.
The news itself is going through something of a renaissance. Despite claims of 'Fake News,' it is journalists, not opposition parties, who are holding governments to account with the Windrush Scandal, Cambridge Analytica, and similar scoops.
There is, as ever, a lot going on.
This summer, the Digital Publishing Innovation Summit will be returning to both London and New York. The summits are designed to give publishing execs the actionable information they need to chart a path to revenue and audience growth.
If you would like tickets to either event, use the code SURVIVAL for 20% off two-day passes.
Here are some of the highlights:
Digital Publishing Innovation Summit, London June 26-27
A taster of the full agenda: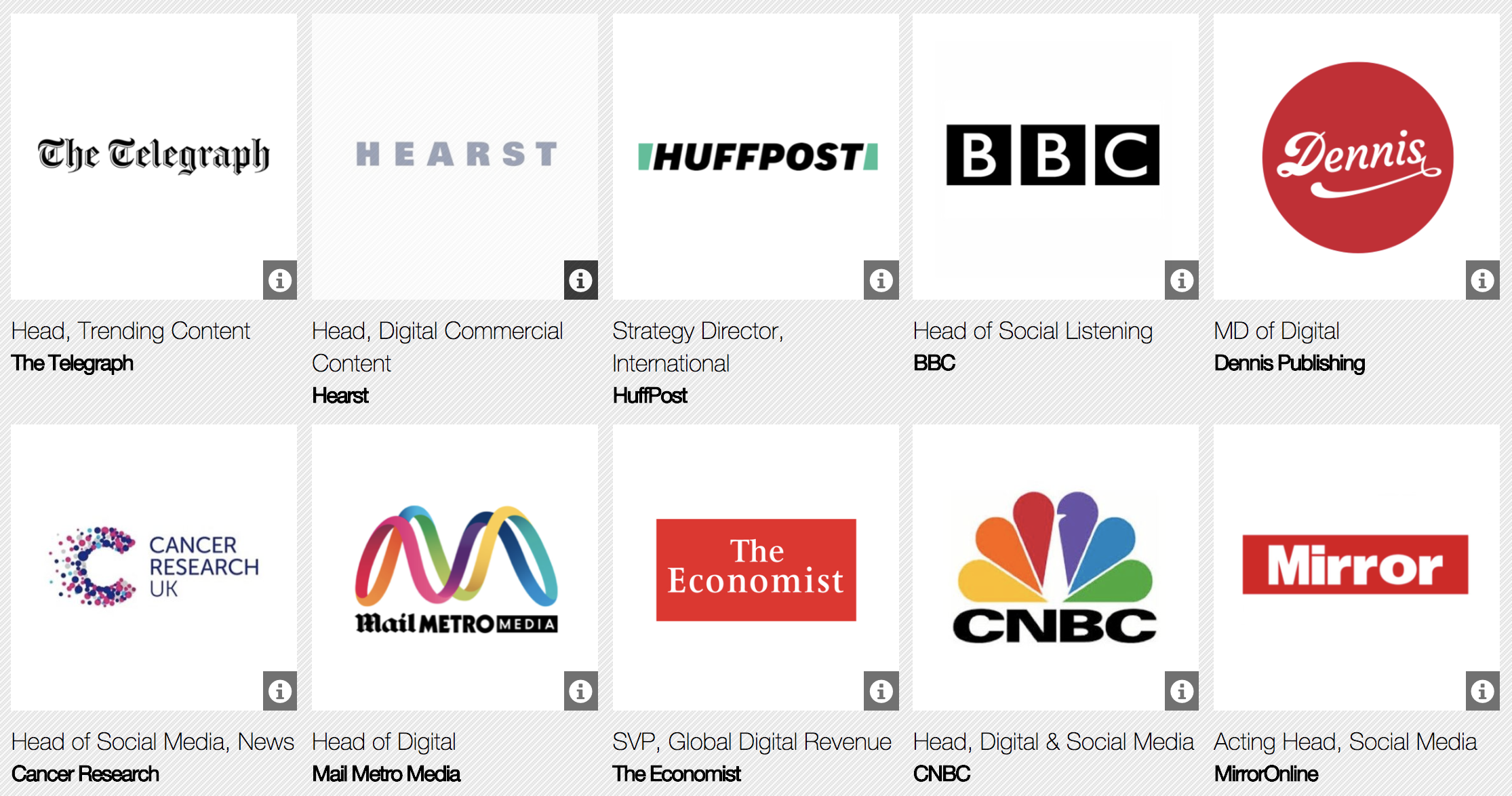 Monetizing Media
With digital advertising under greater pressure than ever before, learn how publishers are finding success through branded content and paywalls.
Dennis Publishing's MD of Digital, Pete Wooton, will talk about revenue diversification across digital channels. Future Publishing will show they are monetizing their media audience with eCommerce. Tamsin Creed, General Manager, Private Media will be presenting how to pivot to a paid subscription or membership model.
Branded content experts who will share their best practices include the Head of Digital, Commercial Content at Hearst, the Director of Branded Content, EMEA at Quartz and Head of Digital at MailOnline.
Serena Guen, CEO of SUITCASE Magazine will discuss what it takes to launch a successful print magazine in the digital era.
Content Creation and Distribution Strategies
As the digital landscape grows increasingly crowded and social platforms shift, we shine the spotlight on how forward-thinking publishers are evolving their approach.
Experts in trending content from BBC, Telegraph, and MirrorOnline will reveal how social listening is influencing marketing and product decisions, while Cristy Garratt will talk about how CNBC have used online video to find new audiences.
Steve Rayson, Buzzsumo will be presenting new research into publishing in the era of 'content shock' and changing distribution channels, including an analysis of the impact Facebook's recent algorithm changes has had on publishers.
Emerging Technology Platforms
Which technologies should publishers invest in to make the most of the opportunities presented by AI, voice and the data that unpins it all?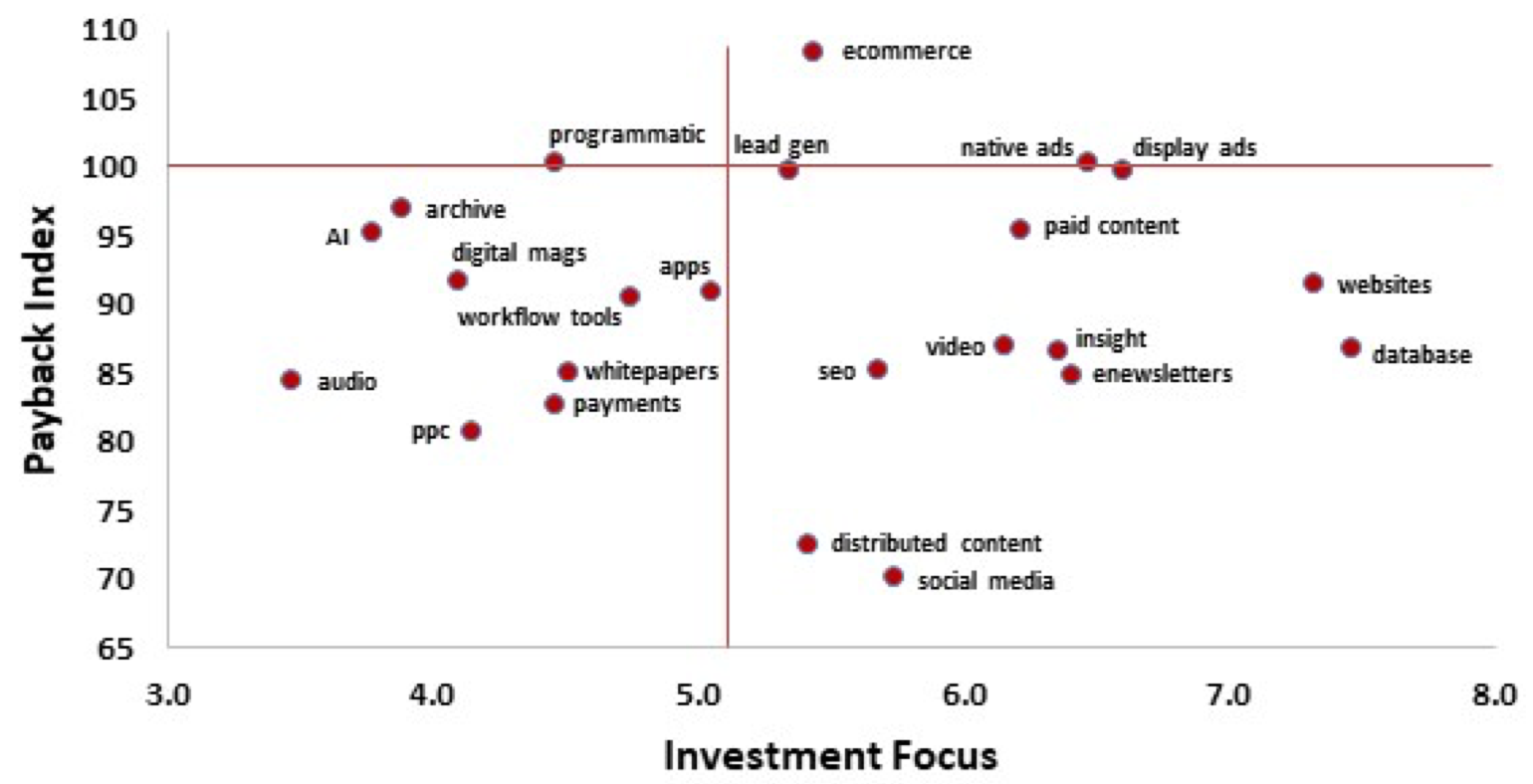 New research from Wessenden Marketing will show how UK's major media companies investing in digital and where they are getting payback, giving you real numbers to benchmark your business against.
James Hewes, President & CEO of FIPP will be leading a panel discussion on new tech adoption and finding new platforms for engagement, which will feature participants from HuffPost, The Economist and Labiotech.eu.
Read the full programme here and use the code SURVIVAL to save 20% off tickets
Digital Publishing Innovation Summit, NYC July 18-19
New York publishers are making some of the biggest moves in the world to reinvent the business of news, and this year's agenda is packed with publishing's most influential leaders. See the full agenda here.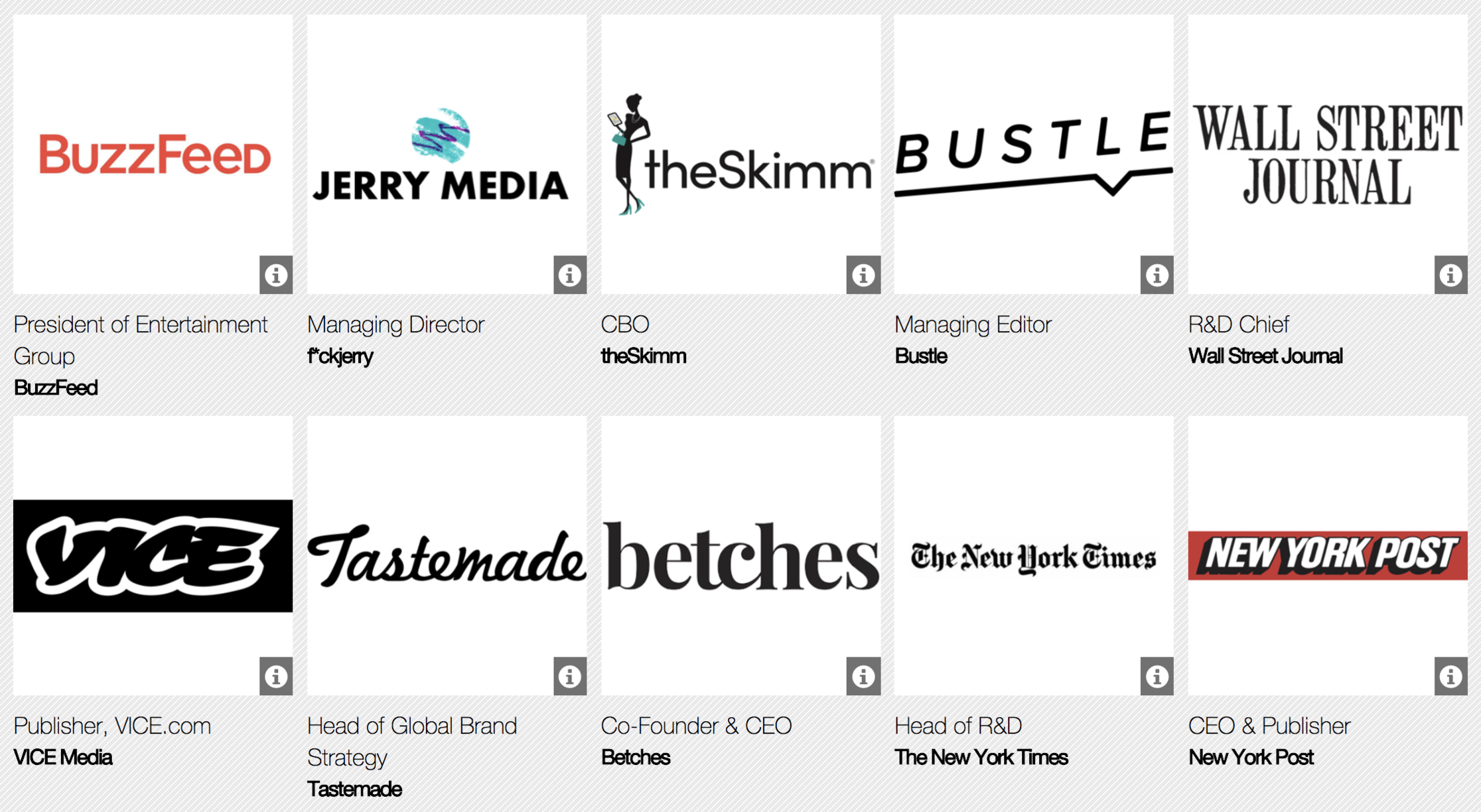 Meet the pioneer's re-inventing news
Kourtney Bitterly, Head of R&D, The New York Times, will reveal how they are adopting and monetizing Voice AI .
BuzzFeed President, Ze Frank, Time Inc's Editor-In-Chief, Mike Guy, and Vice publisher, Lars Bengstom, will talk about reaching audiences at scale through new approaches to content and social platforms.
Francesco Marconi, R&D Chief and Head of the Editorial Lab, The Wall Street Journal will show the WSJ is applying media science methods to empower ambitious journalism.
Jeremy Gilbert, Director of Strategic Initiatives, The Washington Post, will show how they are reimagining the election night experience,
Jesse Angelo CEO & Publisher, New York Post will show they are evolving their organisation.
New revenue streams
A series of talks will cover new approaches publishers are adopting to monetise their media business:
Brandon Berger, Chief Business Officer, the Skimm will talk about the new digital revenue streams and Dan Lagani, President & Chief Revenue Officer, Diply, will discuss powering up social commerce.
DailyCandy Editor-in-Chief, Dana Levy Founder, will show how she turned an email newsletter into a $125 Million Business.
Digital transformation stories
Modernising established brands for the digital age is a key theme at this year's event.
Nathan Lump, Editor-in-Chief of Travel + Leisure, will explore the genuine opportunities 'legacy' media brands have in today's world of commoditized content, and the pitfalls they must avoid if they hope to remain relevant.
Subrata Mukherjee VP, Product Management, will go inside For Dummies' digital transformation journey, as they move from books to taking content directly to the learner.
Michael Villaseñor, Hearst Newspapers, will talk about how they have shifted their thinking from individual brand websites to a network that use a shared, flexible UX product framework.
Learn more about Digital Publishing Innovation Summit NYC here.
If you'd like to find out more get in touch or use the code SURVIVAL for 20% off two-day passes.