What is Infusionsoft?
Infusionsoft is a marketing automation platform with a built-in Customer Relationship Management. It is designed to help SMEs automate their sales and marketing processes. The platform focuses on engagement, customer tracking, and cash flow. You can use it to run a digital business from lead generation to final sale. This is what first attracted me to Infusionsoft. It was a single platform that could replace the three other services I was using to run my online business.
Why I started looking for alternatives
Poor Data Presentation
One of my main problems with Infusionsoft was the poor presentation of metric data. This is a tricky criticism to make because the actual data is excellent. Infusionsoft provides highly actionable information. It just takes a lot of number-crunching to make it useful for marketing decisions.
Ugly Email Templates
The other issue is their ugly email templates. I felt that my email results had reached a plateau. And this was partly because I was forced to send emails that were not visually pleasing. In my experience, well-designed emails increase trust and drive conversions.
Evolving Business Needs
In the end, Infusionsoft went from something I would happily recommend to colleagues to something I would steer people away from. When recommending alternatives to Infusionsoft (depending on the person's personal circumstances and business needs) I would typically recommend one of three alternatives: Salesforce, Hubspot, or Ontraport.
Salesforce
This is the Infusionsoft alternative I recommend for professional services companies.
What is the main problem Salesforce solves for professional services companies?
For most professional services companies, the biggest challenge is generating and managing incoming call requests. I recommend Salesforce Sales Cloud as an alternative to Infusionsoft in these situations. Recently, I was advising a colleague of mine that was in charge of a midsized accounting firm.
A recent series of positive press articles had led to an increasing number of people using their website's "call me back" button. The level of call requests began to overwhelm the sales staff. This is a serious issue because 90% of people hang up after spending 10 minutes waiting for a callback to be connected. To make matters worse, they projected that the volume of calls would double over the next four months.
Which Salesforce Sales Cloud features helped manage these inbound leads?
My colleague needed to set up a collaborative system of freelance teams. These teams would need to work with the core sales department to solve the call request overload problem. They did this by using a combination of Salesforce Lightning Dialer, Web-to-Lead Capture and Opportunity Score. These features allowed them to automate the lead follow up the process. This led to the highest value leads having priority for callbacks.
To make this run smoothly, he invested in the Enterprise Lightening Plan. You can see a plan comparison below:
Feature

Essentials

$25 PU/PM

Professional

$75 PU/PM

Enterprise

$150 PU/PM

Unlimited

$300 PU/PM

Account and Contact Management

✔

✔

✔

✔

Campaign Management

✘

✔

✔

✔

Customizable Sales Process

✔

✔

✔

✔

Duplicate Blocking

✘

✔

✔

✔

Einstein Activity Capture

✔

✘

$

$

Einstein Automated Contacts

✘

✘

$

$

Einstein Lead Scoring

✘

✘

$

$

Email Templates

✔

✔

✔

✔

Lead Assignment and Routing

✘

✔

✔

✔

Lead Management

✔

✔

✔

✔

Lightning Dialer

$

$

$

$

Mass Email

✘

✔

✔

✔

Opportunity Management

✔

✔

✔

✔

Opportunity Scoring

✘

✘

✔

✔

Rules-based lead scoring

✘

✔

✔

✔

Sales Console Apps

✘

1

✔

✔

Sales Teams Management

✘

✘

✔

✔

Salesforce Engage

✘

$

$

$

Task Management

✔

✔

✔

✔

Web-to-Lead Capture

✔

✔

✔

✔
What does Salesforce cost?
On Salesforce, there are 4 plans; Lightning Essentials, Lightning Professional, Lightning Enterprise, and Lightning Unlimited. The Lightning Essentials goes for $25 a month, the Lightning Professional goes for $75 a month, the Lightning Enterprise goes for $150 a month, and the Lightning Unlimited is $300 a month.
What were the results?
The new setup relieved the core team's workload. This allowed them to focus on the most important leads. Salesforce was able to align the capabilities of the off-site freelance team with the firm's goals. So then my colleague's firm could maintain their high standard of client engagement.
Hubspot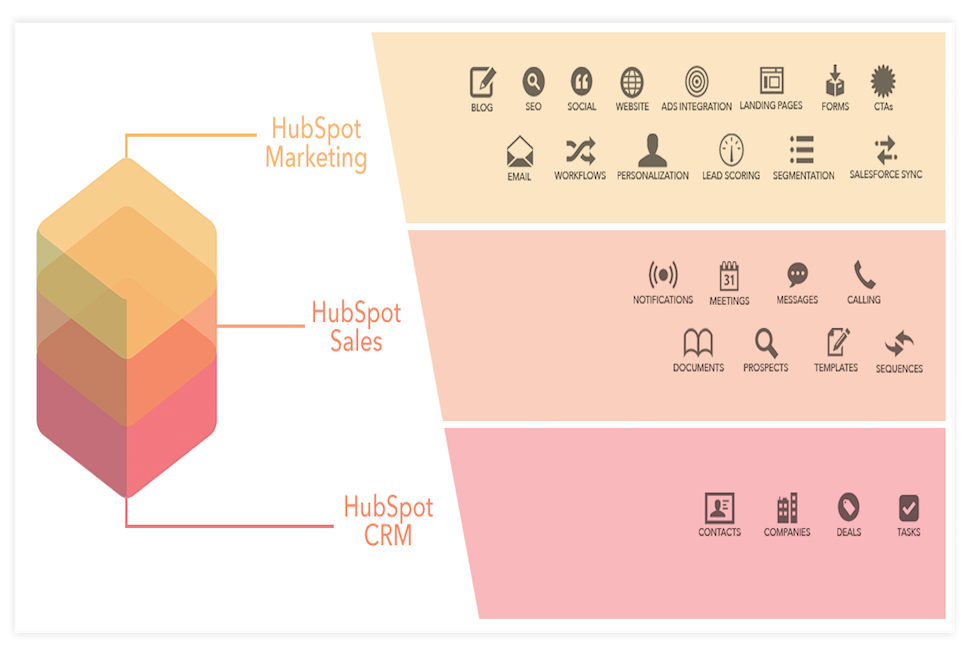 This is the Infusionsoft alternative I recommend for e-commerce companies.
What major problems does Hubspot solve for e-commerce companies?
A close friend of mine had been running a successful clothing and accessory store for nearly 11 years. After opening a few locations, he decided that they should also launch an online store. The problem was that the online store quickly started eating the lunch of the physical locations. We call this cannibalization. The CEO wanted to solve this cannibalization problem. He needed an online store that generated independent sales, increased engagement, and expanded brand awareness.
Which Hubspot features were helpful?
The first thing the team did was dig into the Hubspot Academy. This gave them a foundational understanding of inbound marketing principles. This was an important step because they did not have a background in digital marketing. This educational resource maximized their use of Hubspot.
Next, they set up a blog using Hubspot's blogging application. They used this to share fashion tips and information about new products. This went a long way to attracting relevant visitors to their website.
Finally, they began to use Hubspot's workflows application. They could then segment email marketing actions based on the behavior of their customers.
Key features of Hubspot Marketing Hub – from $200/month
A/B Testing
Advanced segmentation
Analytics dashboards
Blogging
Calls-to-Action
Content optimization & creation
Email marketing
Landing Pages Builder
Lead Management
All-in-one Marketing Automation
Personalized content and CTAs
Predictive lead scoring
Reports
SEO
Salesforce Integration
Social media tools
What does Hubspot cost?
On Hubspot, there are 5 plans; Free, Starter, Basic, Professional, and Enterprise. The Free Plan has no cost at all. The Starter goes for $50 a month, the Basic goes for $200 a month, the Professional plan goes for $800 a month, and the Enterprise is $2,400 a month. Check out which plan works best for you here!
Q&A
Is HubSpot for startups any good?
"HubSpot for Startups is a great program. HubSpot provides fully integrated marketing, CRM, and sales platforms — this is difficult to stitch together on your own (there's always something that doesn't quite work when you bring multiple platforms together). Knowing who's visiting your site, what pages they are viewing, and which gated collateral they are downloading provides visibility that is often missing. I customized our sales funnel in less than 20 minutes, providing clarity and metrics that drive success. And this is all available on day 1." Matt Benati
What were the results?
These features transform their digital marketing strategy. They could build campaigns and develop workflow funnels based on historical customer behavior. Right now, every email they send makes use of Hubspot's Smart Content feature. This is built into the email application. And it allowed them to successfully nurture customers that abandoned shopping carts. They also send transactional emails based on how customers have behaved in the past.
This change produced a 52% increase in sales compared to the previous year. And most impressively, they convert over 45% of inbound leads to paying customers. All this adds up to making the online store a driver of 1/3 of the company's profits. It is now one of its most important profit drivers. Whereas before it was draining profit from the physical stores.
Ontraport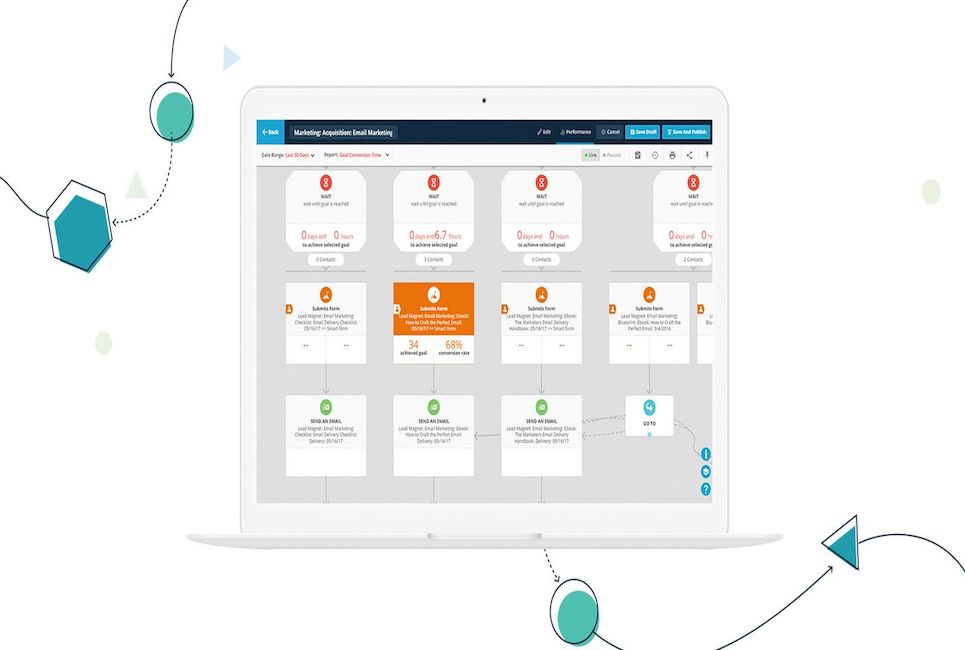 This is the Infusionsoft alternative that I recommend to information marketers.
What major problem does Ontraport solve?
A classmate of mine had spent the last 15 years working as an environmental engineer. After so many years of doing this work, he wanted to do something fulfilling. He chose to help Americans reduce their carbon footprint as well as their energy bills.
To support this vision, he needed to set up a system to generate leads and manage a membership site. In addition, he needed a platform that would support rapid growth. The challenge was doing this without sacrificing his freedom and flexibility.
Which Ontraport features were most helpful?
Membership Sites
The first step was getting the membership site off the ground. Ontraport integrates smoothly with WordPress to create membership sites within the platform. This allowed for easy management of both membership access and subscription fees. Things were also better for his customers. They had the ability to update profile and payment details in a few clicks. These changes would be instantly reflected in Ontraport.
Marketing Automation
This business sells a digital product. Ontraport supports this by allowing information marketers like him to build intricate marketing funnels through their Sequences and Rules feature. This toolset automates lead generation, payment processing, and content delivery.
[earnist ref="grow-your-membership-platform-the-easy-way" id="33600″]
Payment Processing
Ontraport's payment automation has been especially useful because it is a massive timesaver. Everything from initial payments to declined charges is automated and dealt with. Payment automation does a lot of the work one might expect from a dedicated customer service rep without the extra cost.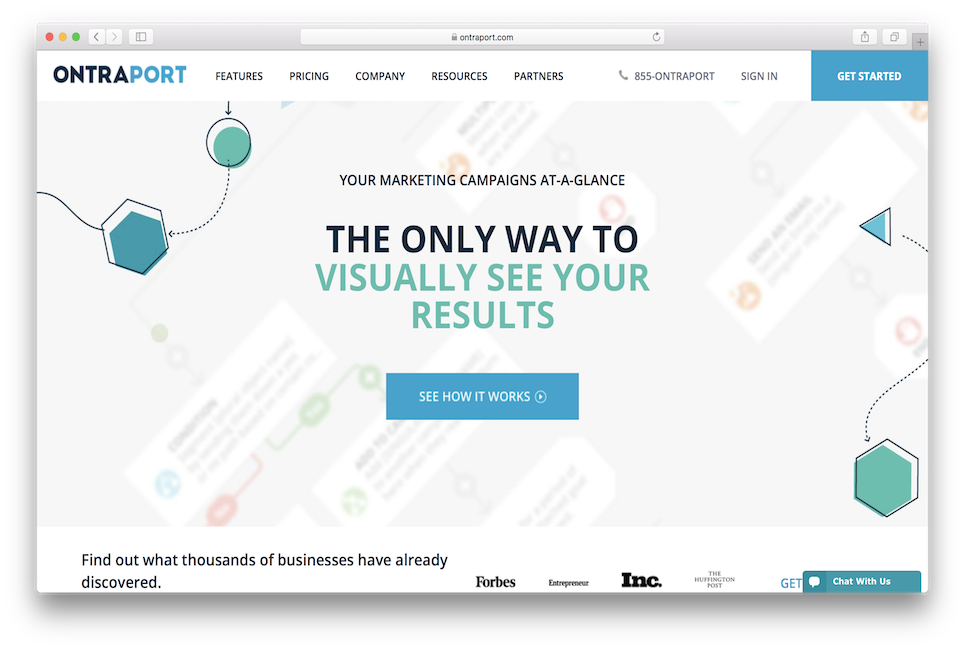 Key Ontraport Features
2-way SMS Messaging
Abandoned Cart Follow-up
Facebook Integration
Lead Management and Scoring
Marketing Automation
Marketing Tracking
Membership Sites
One-click Upsells
Order Forms
PURLs
Partner Programs
Postcard Marketing
Split Testing
Task Management
Trials, Subscriptions, Coupons, and Payment Plans
Webforms
WordPress Integration
What does Ontraport cost?
Ontraport has four pricing plans; Ontraport Basic, Ontraport Plus, Ontraport Pro, and Ontraport Enterprise. The Ontraport Basic plan goes for $79 a month, the Ontraport Plus goes for $147 a month, the Ontraport Pro goes for $297 a month, and the Ontraport Enterprise goes for $497 a month. Check out which plan works best for you here!
What were the results?
The most important result is financial. His business generated over $4 million in sales last year. This success was made possible because Ontraport allowed him to generate over 170,000 qualified leads. This is what provided the foundation for him to sell over 80,000 memberships that year.
Comparison Table
| Infusionsoft Alternatives | Who's it right for? | Main Solution | Main Features | Price |
| --- | --- | --- | --- | --- |
| Salesforce | Professional Service Companies | Generating and managing incoming call requests | Web-to-Lead Capture, Task Management, Lead Management, Email Templates, Customizable Sales Process | Starting at $25 PU/PM |
| Hubspot | E-commerce companies | Solve cannibalization (Have an online store that generates independent sales, increased engagement, and expanded brand awareness.) | Hubspot Academy, Landing Pages, Marketing Automation, Salesforce Integration, Social Media tools, | Starting at $200/month |
| Ontraport | Information marketers | Easily create membership sites, automate marketing and process payments. | Marketing Automation, Membership Sites, One-click Upsells, Order Forms, WordPress Integration, Task Management | Starting at $79/month |
Conclusion
As you can see, if you come to me and ask "what is the best alternative to Infusionsoft?" My response will be that it depends. You should select marketing automation software based on your business model and goals.
If you are an information marketer than your best bet is Ontraport. For running an e-commerce company, I recommend Hubspot. And if you are the head of a professional services firm, then Salesforce is for you.