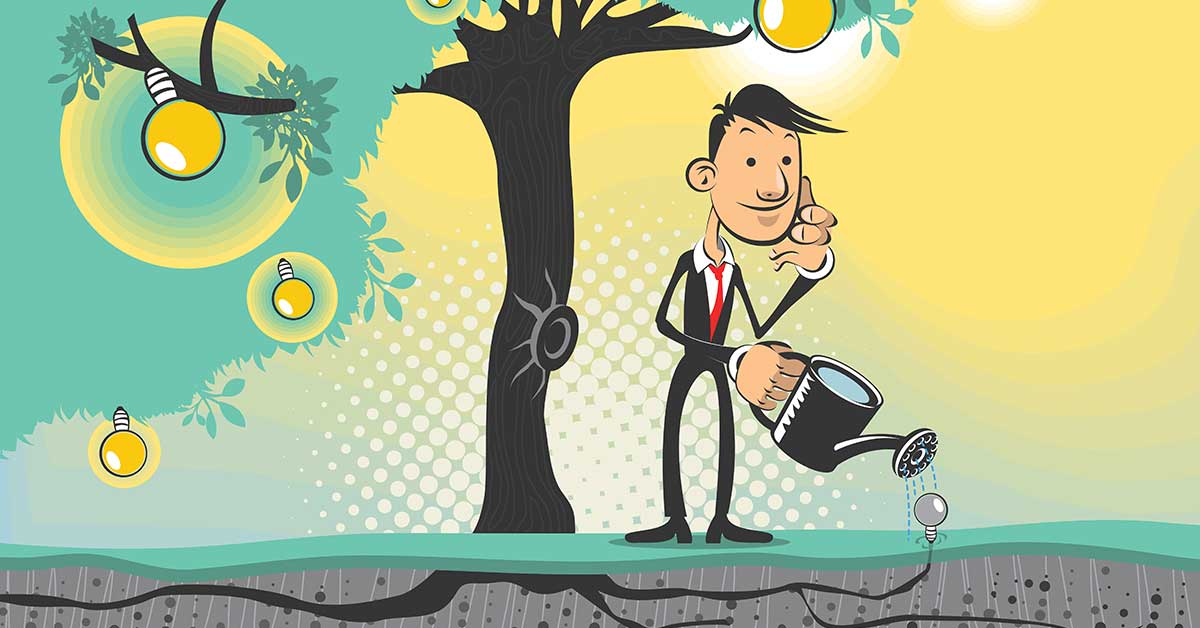 We are no longer in the era of slow, bureaucratic aid programs. Dropping bags of cornmeal by airplane to areas that have never seen the stuff before is no longer a practice that the world's important funders, foundations, and social enterprises support.
Even governments are realizing that their approach must change to meet the needs of people today and the strides we've made in understanding how the world's problems can be solved. Finally, the approach of taking grassroots ideas to a larger audience is replacing the top-down approach of development.
In issue 5 of Change Creator Magazine, we discuss some of the best examples of social innovation brought to scale. As a sneak preview, here's one of the social entrepreneurs we profile.
Organization: Community & Individual Development Association
Focus Area: Economic opportunity, post-secondary education, youth job skills
Social Entrepreneur, Taddy Blecher, a self-proclaimed hardened capitalist and qualified actuary, has been a leading example of bringing a good, grassroots ideas to a regional audience.
Twenty years ago he took on a leading role at CIDA after seeing the aching poverty but also the great human potential of his native Johannesburg. Now, all these years later, the organization has educated over 5,000 unemployed youth, 90% of whom are today employed in long-term jobs, earning over US$32 million together in annual salaries.
Since starting on at CIDA, Taddy has guided the organization to scale through demonstration and replication of the original model. Now, there are several subsidiary schools across Eastern and Southern Africa which have replicated CIDA's approach and continue to grow the impact of their original idea.
Dr. Blecher co-founded the Branson Centre of Entrepreneurship with Sir Richard Branson. He has raised over R500 million in cash, property, and equity to support free access to post-secondary school education for historically disadvantaged youth.
Why idea scaling is the future of social change
Much more often than one might think, good practices in social change are not shared as widely as they could. Admittedly, some ideas and approaches only work in certain local contexts. Not every idea is a perfect fit in both Guatemala and Namibia, but there are many social change initiatives that could be replicated widely for higher impact.
A great example of this is Blue Ventures, a social enterprise founded and run by Alasdair Harris (Al). As one of the world's leading science led conservation social enterprises, Blue Ventures works mainly with coastal communities to develop transformative approaches for nurturing and sustaining locally-led marine conservation.
Blue Ventures is an excellent example of a scalable idea: using science and business techniques to revitalize the fish and seafood population and bring new income streams to locals. Started in Madagascar to combat overfishing and a vast reduction in food resources, the Blue Ventures model has been expanded and replicated in coastal communities in the Caribbean, Eastern and Southern Africa, Oceana, Southeast Asia.
Since starting their operations, they've impacted more than 100k of the world's poorest and most vulnerable peoples who depend on the sea for their livelihoods. They've managed to managed to scale up their operation through demonstration, peer-to-peer information swapping, the market, and policy development.
Keep an eye out for our December edition with Al on the cover and an amazing deep dive into his story.
To learn more about organizations that are scaling their ideas and activities, check out issue 5 of the magazine in which we take a close look at scaling social enterprises.