Exclusive interview with speaker and co-founder of Start Some Good, Alex Budak.
Subscribe to this show on  iTunes  |  Stitcher  |  Soundcloud
Alex Budak, Co-founder Start Some Good
In this episode Alex Budak, co-founder of Start Some Good – the leading social impact crowdfunding platform – shares strategies for running a successful social impact crowdfunding campaign, what investors look for and priceless lessons from his experience.
Alex is driven by the belief that anyone and everyone can be a Change Creator — they just need the tools and inspiration to make it happen. They have helped over 600 Change Creators in 50+ countries to raise over $5 Million to start and scale social good projects.
He speaks globally on the topic of social entrepreneurship, including an engagement at the Whitehouse. He's also an advisor for Change.org.
Lastly, Alex created and hosted Ashoka's first ever podcast featuring the stories and insights of world-leading and world-changing social entrepreneurs.
With that being said, Alex has great experience in social impact crowdfunding as well as a passion for social entrepreneurship that we can all learn from.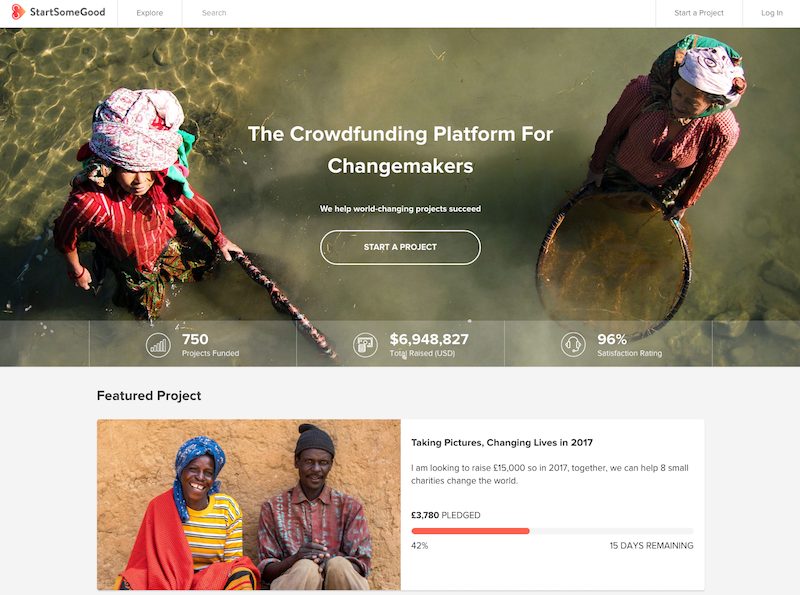 Topics of discussion in this interview:
Alex's background and key highlights.
His experience with public speaking engagements about change.
What it takes to succeed on Start Some Good to achieve funding.
What benefits does crowdfunding offer someone?
What should you be aware of prior to launch of a crowdfunding campaign?
How to confirm you're ready for a crowdfunding campaign.
How important are the perks of a campaign?
Why Start Some Good's platform might be a great fit for you.
Other forms of funding social enterprises might need to be aware of.
Do you need a growth record to get funding?
The difference between the commercial entrepreneur and social entrepreneur.
What makes a truly great social entrepreneur?
"Change comes in many forms and anyone is capable of making change".