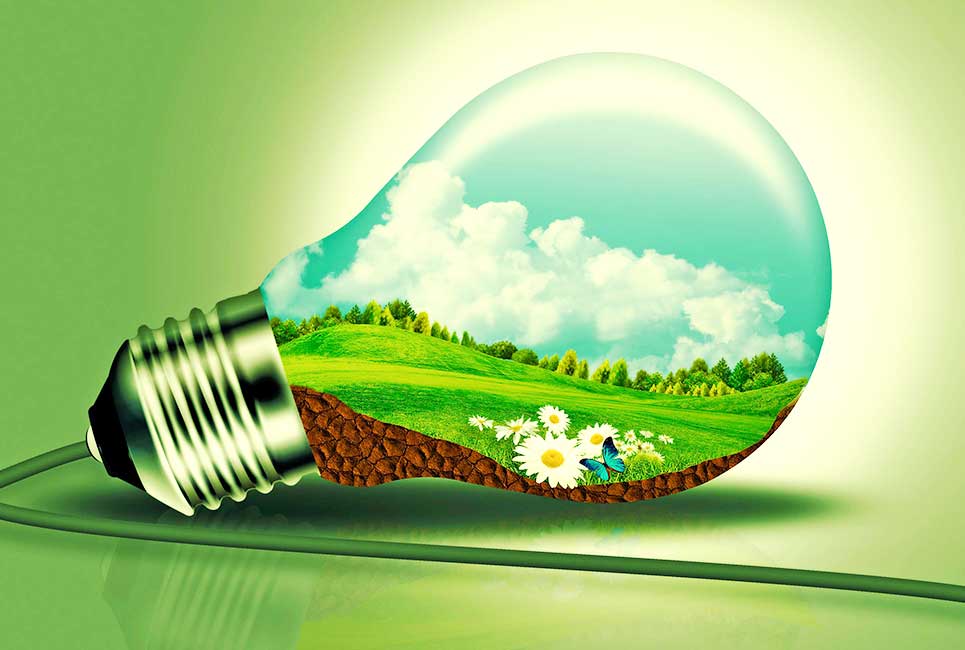 For a social enterprise to make an impact in the world, it needs a solid foundation based on sustainability. When business looks at sustainability, they are looking at a balance of three domains: financial sustainability, environmental sustainability, and workforce sustainability–fair labor practices that support a workforce. If any or all of the three domains are not addressed and operated on principles of sustainability, the house is at risk of being blown down by unexpected winds or bad wolves wandering by, looking for trouble.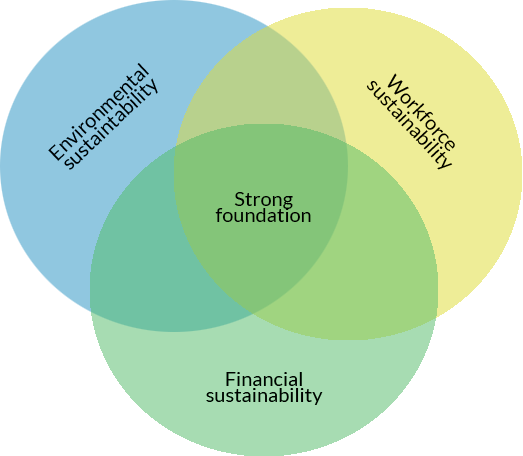 Financial sustainability means the enterprise needs to be on sound financial footing, so the core goals of the business can be met and the critical work can be done. Financial sustainability means planning for emergencies, protecting the workforce during times of economic downturn, and making sure all regulatory and tax requirements are met. Keeping the financial house in order is the only way you can engage in the critical work of the enterprise.
Environmental sustainability involves looking at all supply chains, from raw materials to manufacturing, packaging and shipping, and transportation through a lens of transparency and sustainable environmental practice. Some organizations use a zero-carbon footprint model to evaluate environmental sustainability practices; for a small social enterprise that provides a service, sustainability practices should include evaluating every business decision based on environmental impact. With a goal of continuous improvement and evaluation in environmental sustainability, businesses can develop a practice of filtering and examining new practices and products through an environmental lens.
While the regulatory environment protects the workforce from discriminatory practices, a sustainable workforce involves more than just protection against discrimination. Diversity and inclusion need to be actively pursued and supported throughout an organization through diversity recruitment and mentorship programs, among others. Workplace safety needs to be of the highest priority, and include provisions for a violence-free workplace and sexual harassment prevention. Leadership values in this area are critical, and should be shared with the workforce, along with expectations.
Related: Social Responsibility Advice For A Good Life: An Open Letter
Part of a sustainable workforce is a living wage. While many social enterprises are built on the vision of passionate entrepreneurs, many people who can be valuable members of the team have different goals. When a family begins to have children, their priorities change, and salary and benefits begin to have meaning for more than just one person. Recognizing that members of the workforce are diverse in their needs based on their human development, as well as many other variables that reflect human diversity, means an organization can support a workforce with a variety of expectations and needs.
"Sustainable development requires human ingenuity. People are the most important resource." (Dan Shechtman)
There are a number of innovative startups who are using a model of sustainability to grow a social enterprise that addresses environmental stewardship. Jointly addressing issues of food waste and food insecurity, Hungry Harvest buys fresh food about to be thrown away for pennies on the dollar, and either sells or gives it away to the food insecure at neighborhood free farmer's markets and other venues. They are also addressing the issue of food deserts, the lack in many parts of urban America for fresh and healthy food that can be obtained by people on foot.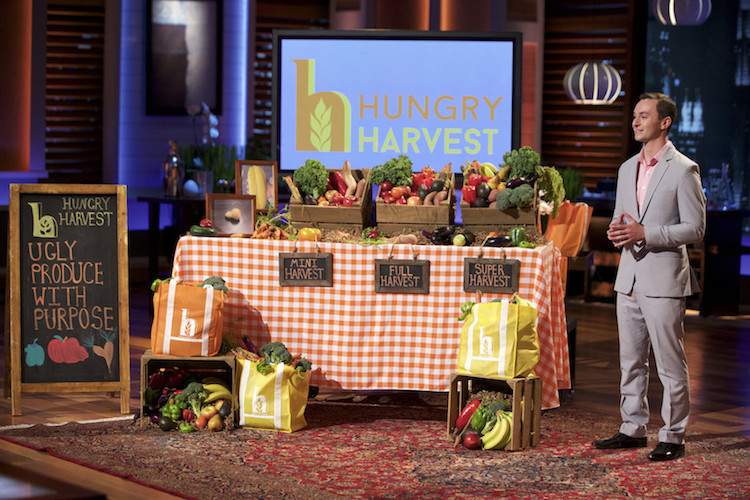 When a group of Yale MBA students did an analysis of the Hungry Harvest model, their first assessment was of the financial sustainability of the business model. They also looked at opportunities for growth and improved marketing. Both of these areas of business development will allow the core values and critical work of the business to continue. Their job opportunities page is delightful, and should produce an impassioned, diverse, and caring workforce, including opportunities for independent contractor-drivers, a model that supports both the financial and environmental sustainability domains, as well as workforce.
A business development model that uses the three domains of sustainability will have a strong structure based on transparency, diversity, and social and environmental responsibility. This is the way to grow a business that will be a model of environmental stewardship.
You might also enjoy: